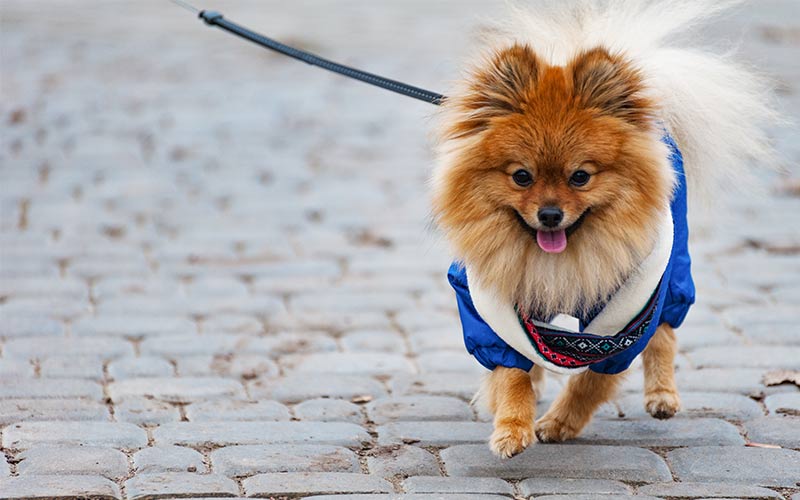 Welcome To Our Complete Guide to Dog Poop Bags! Helping You to Pick the Best Dog Poop Bags for Your Precious Pup!
Don't be a party-pooper and leave your dog's "presents" for others to pick up.
Today it's a given that responsible, loving dog owners clean up after their fur babies!
It's never been more convenient to pick up after your pup in public.
There is an enormous selection of economical and eco-friendly dog poop bags available, in a rainbow of colors, sizes and holders.
In a hurry? Check out some of our favorites here:
You can find full reviews of these products and a whole lot more in the article below.
Including biodegradable, compostable, flushable and extra strong options. As well as a range of poop scoopers and bag dispensers too.
Dog poop bags
When you go for a stroll with your dog, you likely take your phone, a water bottle and keys. There's no reason to not add a dog poop bag with handles to your stash!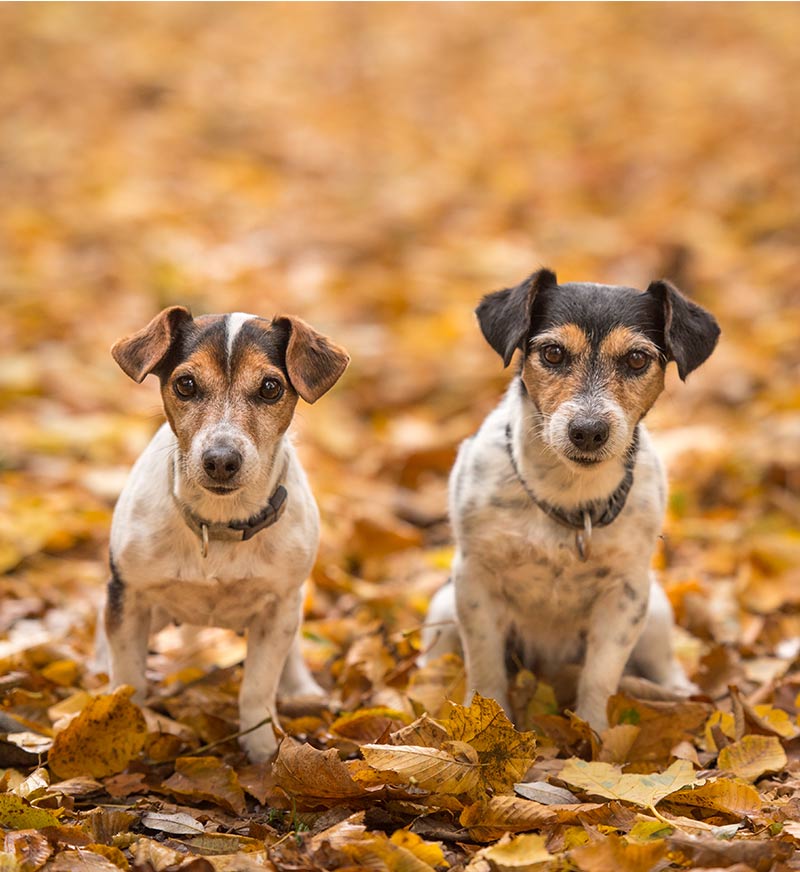 We've reviewed the best dog poop bags for you and your dog, so you can choose the one that best suits your needs.
I bet you wouldn't dream of dumping your trash on your neighbor's lawn but it's much the same when we leave our dog's doo on someone's lawn, sidewalk, in the dog park, on the beach, etc.
Why all the fuss about a little poop?
For starters, abandoned dog waste can get swept into storm drains where it eventually ends up in the local water source.
The doo-bious matter can also contain bacteria and parasites that are harmful to dogs and people.
Doggy deposits can contain any of the following: roundworms, parvovirus, whipworms, hookworms, threadworms, or giardia.
Any of these parasites has the potential to cause infection in our pets as well as in humans.
And the issue of unpicked poo can be just as bad if you leave the poop in your yard to break down of its own accord.
It doesn't take long for the unwanted deposits to become a smell-able offense, not to mention the unwanted flies the waste attracts.
I have a neighbor who does exactly this, and my nose knows exactly when it's time for a clean sweep!
If you're squeamish about picking up the poop, you needn't be. Dog poop bags are specially designed to fit over your hand, so your skin never touches the offending matter.
For your convenience, a compact, easy to use bag dispenser can be attached to your belt loop or purse with a dog poop bag clip. Or you can use a dog poop bag harness to keep the bags just an arm's reach away.
There's simply no excuse these days to doo-doo and dash. So let's all do our duty, and trash the doodie!
Yes, it's a dirty job, but someone's got to do it!
Biodegradable dog poop bags
Biodegradable dog poop bags are popular because they cause less waste in landfills, and are more environmentally friendly.
PetLove Poop Bags
PetLove Poop Bags produce a 240 count durable biodegradable environment-friendly dog waste bag.

The bright purple bags are biodegradable and you get 16 rolls with 15 bags each. The bags incorporate EPI technology and are lemon scented.
As an added plus, you'll receive a matching dog-bone shaped dispenser with a plastic clip, free of charge.
Flushable dog poop bags
If you're looking for flushable and eco-friendly dog poop bags, these options fit the bill nicely.
Flush Puppies Doodie Bags
These Flush Puppies flushable bags can also be used if your dogs has an accident in the house and they are almost twice as thick as other bags.
The standard sized roll (80 bags in all) fits most dispensers and is BPI certified to be
compostable.
Poppy's Naturally Clean Flushable Dog Poop Bags
These Poppy's Naturally Clean completely flushable PVA bags easily dissolve in water.
Amply sized at over 10 by 8 inches, the bags are safe for both septic and sewer systems.
Compostable dog poop bags
If you'd like the best dog poop bags that you can toss into your own compost heap, these bags will suit your needs.
My AlphaPet Dog Poop Bags
These My Alpha pet unscented bags meet both European and American standards for back yard composting. You can purchase in 120 or 240 count.
The base of the bag is extra thick and measures a generous 9 x 13 inches overall.
Calcor Biodegradable and Compostable Poop Bags
These Calcor Biodegradable Poop bags are plant-based and both biodegradable and compostable.
You receive 240 bags, plus a complimentary dispenser with a handy hook.
Scented dog poop bags
Would you like a little fragrance with that? If so, these scent-sational dog poop plastic bags fit the bill!
OxGord Paws & Pals 1,000 Pet Dog Waste Bags
You can choose this highly-rated, paw-print design OxGord Paws and Pals bag in one of four stylish colors.
The bags are lavender scented and as an added bonus you'll receive a matching dog bone shaped dispenser – you can't beat that deal!
Earth Rated Poop Bags Dog Waste Bags
Thousands of dog owners have given this earth-friendly lime-green Earth Rated Poop Bag the highest rating possible.
Each lavender scented bag measures a generous 9 x 13 inches and you have the option of buying a box of 120 or 270 bags.
Dog poop bags on a roll
Do you require your dog poop bags bulk sized? If you have multiple dogs, or simply like to buy in bulk, these rolled bag options are perfect.
PET N PET 1080 Counts Large Black Dog Waste Bags
These no-nonsense unscented Pet N Pet black bags come with a convenient flat bottom.
You'll receive 60 rolls, with 18 perforated bags on each paper-tube roll.
Dog poop scoop with bag
For obvious reasons, there are times when picking up your dog's poo would just be too messy. Or maybe bending down isn't an option. For these occasions, how about a dog pooper scooper with the bag attached?
GoGo Stik, The Totally Clean Pooper Scooper
With two convenient sizes to choose from, you'll never again have to bend over to scoop the poop with a GoGo Stik!
For use on walks and in kennels, this convenient aluminum-handled tool comes with 10 free starter bags.
Bodhi Dog Poo Pack
The humorously named Bodhi Dog Poo Pack comes with a poop scoop, waste holder and bags.
Everything you need to clean up after your pup quickly and easily.
Dog poop bag dispenser
Now that you've read our paws-itive reviews for suitable small dog poop bags and large dog poop bags alike, let's take a look at some convenient options for holding those bags while you're out and about.
Dog poop bag holder
Pogi's Poop Bag Dispenser
This cute little white Pogi's Poop Bag dispenser comes with a roll of 15 extra large dog poop bags as well as a handy carbiner that's big enough to clip to a waist band.
Did I mention that the earth rated bags are also imbued with a powder fresh scent?
ShoppingLion Dispenser with Dog Waste Poop Bags
Sometimes you don't want to shout to the world what you're up to, and this compact, colorful ShoppingLion pill-shaped dispenser does the trick.
Complete with a carbiner, you can order the discreet dispenser with 20, or 1,040 bags.
Dog poop bag holder for leash
ZippyPaws Dog Poop Bag Holder Leash
This ZippyPaws flat-leash attachment secures with velcro safeguards to stay firmly in place while your dog zips around the park.
The holder stores one standard-sized roll of bags and you can choose from one of four colors.
Tuff Mutt – Dog Poop Bag Holder Leash Attachment
Perfect for overachievers, this Tuff Mutt velcro strap bag holds not one, but two dog poop bags!
Plus, owners will appreciate the spot of extra roominess that can accommodate keys, cash or a treat or three.
Best Dog Poop Bags
Cleaning up after your dog has never been easier or more socially acceptable! Truthfully, abandoned dog poop is an issue that hits close to home.
I live in a gated community where several bright green stations outfitted with dog poop bags and a trash receptacle stand at the ready.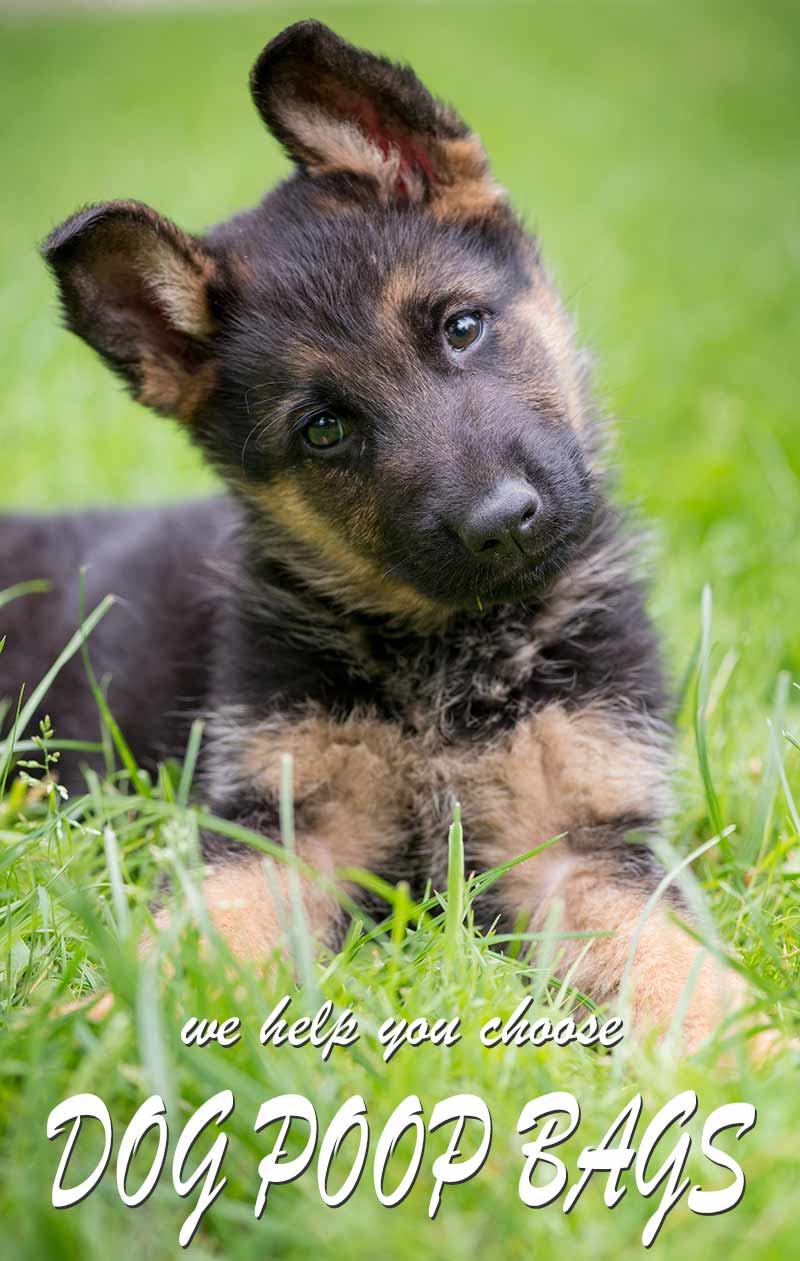 I admit that I love seeing empty dog poop bag rolls because it means the poop ended up in the trash, not on my lawn!
We hope you have enjoyed this list of the best dog poop bags available on the market today.
We'd love to hear which bag you decided to buy, or if you have a bag that you recommend!