For even more dog name ideas just click on the pictures or use the links in the menu.  The perfect name for your pup is right here!
How To Name A Dog
Naming a dog isn't always a straight forward task.
Sometimes you have a firm idea in your head, which is squashed by the other members of the family, leaving you floundering.
On other occasions you have no idea at all, which can make the job seem quite daunting.
But whatever your situation, don't worry.
There are simply thousands of options to choose from, and we have a great method of breaking them down into easy to consider batches.
Helping you to draw up a short list of names you love, enabling you to pick to best one from your own personal dog name list.
You will find below a number of lists of names in popular categories, from gender to color, size to breed, and much more besides.
Whether you are looking for a unique choice or a good common pick, let's get on with the search!
Best Names for a Dog
The best names are of course a matter of personal opinion.
Fortunately there are a few general pointers we can begin with, which tend to work as rules of thumb:
Choose a name with two syllables or less
Avoid similarity to other pets/family members/regular guests
Make sure the whole family likes it
Don't use words that might later be used as cues
Avoid anything with offensive associations!
Short names are easier to use as a recall command, less of a mouthful and less likely to be abbreviated.
Tips for choosing your dog's name
You will probably find that if you give your dog a long name he or she will end up being referred to by a shortened version anyway.
Try not to use a name that sounds too similar to anyone else you come into regular contact with.
It makes it easier for your dog to see the name as uniquely theirs, and avoids confusion.
Although it's very disheartening when your family don't agree with your choice, try and make them involved in the decision process.
Picking a name that you all like will take longer, but will prove a bonding and fun experience.
Setting off on the right positive foot for when your new addition arrives home, and turns everything upside down for the next few weeks!
Names For Female Dogs
Human names for dogs are very popular in some families. We tend to give dogs human names in ours.
A great way to begin is to start looking at baby naming books and websites. Check out the top names for the year.
Girl dog names derived from girl human names are a great start.
Some of our favourites female names are:
Abby
Allie
Anna
Bella
Chloe
Ella
Emma
Faith
Gracie
Harper
Maddie
Maya
Mia
Nora
Riley
Sadie
Skylar
Sophie
Stella
Zoey
Names For A Male Dog
Boy dog names can be selected from lists of baby boy names too. Some of our favorite male names for dogs include:
Aiden
Ben
Caleb
Carter
Chase
Dylan
Henry
Jackson
Jake
James
Jason
Levi
Logan
Luke
Mason
Noah
Oli
Ryan
Sam
Seb
Popular Names For Dogs
Some common names are enduringly popular for our canine friends.
Popular Male Dog Names
Buster
Buddy
Charlie
Dexter
Jake
Max
Milo
Murphy
Sam
Toby
Popular Female Dog Names
Bella
Daisy
Holly
Katie
Lady
Lola
Lucy
Molly
Maggie
Sadie
The top names for dogs vary from year to year. Changing with trends, and celebrities too.
Here are some recent celebrity pets you might like to name your dog after:
Asia (Lady Gaga)
Baxter (Ryan Reynolds)
Bo (Barak Obama)
Daisy (Jessica Simpson)
Elvis (Pink)
Hopper (Courtney Cox)
Lupo (Duke & Duchess of Cambridge)
Mate (Miley Cyrus)
Sadie (Oprah)
Sidi (Orlando Bloom)
Cool Dog Names
Awesome and cool names are once again a matter of personal taste, but generally tend to be shorter names that have fun associations.
Ace
Crash
Elvis
Epic
Flash
Harley
Hendrix
Nitro
Rip
River
Rocket
Turbo
Ziggy
Cute Dog Names
Cute names can be adorable. They aren't everyone's cup of tea, but if you want the fuzziest, fluffiest, squishiest of names, then these might be right up your alley.
Cute Female Puppy Names
Angel
Crumpet
Cupcake
Fifi
Fluffy
Freckles
Glitter
Jazzy
Lulu
Muffin
Pickle
Sparkle
Cute Male Puppy Names
Bambam
Butters
Button
Chippy
Cuddles
Dizzy
Doodle
Donut
Gizmo
Jelly
Monkey
Snoopy
Funny Dog Names
Funny names are one of those areas where taste has a big impact!
You can use an ironic name, like calling your Chihuahua 'Tank' or Doberman 'Fluffy' or name your dog after a comedy or fun character instead.
Short common human names can be amusing on dogs, as well as the names of other animals.
Barkley
Batman
Bob
Dave
Doodle
Doug
Elmo
Fetch
Fred
Frodo
Loki
Pumba
Mojo
Noodle
Thing
Turtle
Woof
Yoda
Unique Dog Names
Unusual names can be drawn from using more old fashioned or traditional human first or surnames, place names. Or names from literature or the arts, architecture or even everyday objects.
The ideas below are of course not 100% unique, but certainly rarer and perhaps more creative than using some more traditional choices.
Unique Male Dog Names
Albie
Ares
Bishop
Cedric
Church
Colton
Cuba
Darwin
Egypt
Ezra
Gamble
Henley
Kash
Kingsley
Rome
Sabre
Steel
Tanner
Thatcher
Valor
Web
Zod
Unique Female Dog Names
China
Edie
Etta
Genoa
Kitty
Livi
Malta
London
Peggy
Persia
Posey
Pru
Queenie
Raleigh
Sia
Stevie
Tiggy
Valley
Winnie
Wren
Zinny
Creative names are hard to come by, because for obvious reasons a lot of the ones which work well have already been thought of.
But if you think outside the box, then you might find something that's both unique and fabulous.
Descriptive Names
Another good way to name your dog is to give them a name that is descriptive, regarding one of their physical attributes such as their size or color.
Names For Big Dogs
A big dog deserves a big name. One that reflects their physical status, but also adds a bit of fun. 
Of course, tiny pups can sound pretty funny with big dog names too…
Attilla
Bruiser
Brutus
Castle
Chewie
Conan
Cujo
Digger
Dino
Dozer
Drago
Genghis
Jumbo
Jupiter
Kong
Max
Monster
Titan
Trojan
Tyson
Zilla
Names For Small Dogs
Looking for a name as cute and little as your tiny pal? Or a fun ironic name for your big bruiser of a pup?
Check out these sweet ideas:
Bambi
Bean
Bonsai
Bitsy
Bug
Cherie
Chichi
Chilli
Dinky
Elf
Gumdrop
Kiki
Lolly
Minnie
Nemo
Neutron
Newt
Nibbler
Nipper
Pickle
Pixie
Skittles
Smidge
Tink
Tinker
Tiny
Dog Names By Color
Naming your dog can be made easy if you decide to get inspired by the color of their fur!
It's a great way to give them a name that truly links to them, too.
Names for black dogs
Black might be a very common coat color for a dog, but their name doesn't have to be anything ordinary. 
Here are some ideas inspired by their midnight shade. 
Ash
Berry
Coal
Cinder
Cola
Darth
Ebony
Eclipse
Jack
Jet
Liquorice
Magic
Midnight
Night
Nyx
Olive
Onyx
Oreo
Panther
Pepper
Pepsi
Raven
Shadow

Names for white dogs
White dogs shine from a mile away, with their glossy coats and snowy fur. 
Well, unless they get muddy, of course!
Looking for a name that shows off your dog's fluff even further? Here are some cool ideas.
Blanca
Blizzard
Cadence
Casper
Cloud
Cotton
Crystal
Frost
Ghost
Ice
Lacy
Lotus
Opal
Polar
Salty
Sky
Snow
Winter

Black & White Dog Names
Some of our favorite breeds and mixes come in gorgeous black and white patterns. And these distinctive coats lend themselves to some pretty great names too. 
Badger
Bullseye
Checkers
Dice
Domino
Magpie
Orca
Oreo
Othello
Panda
Puffin
Socks
Sylvester
Zebra
Zorro

Names for brown dogs
Who hasn't looked at a brown coated dog and felt inspired! 
From gorgeous chocolates to delicious tipples, your liver pup is sure to inspire some great names. 
Aero
Bailey
Brandy
Brock
Brownie
Cadbury
Candy
Chip
Coco
Cocoa
Cookie
Flake
Forest
Hazel
Java
Rocky
Rolo
Mocha
Moose
Teak
Wispa
Yorkie

Names for red dogs
Red dogs range from almost orange to a fabulous dark rust. 
Here are some great names for any shade of red dog.
Amber
Autumn
Blush
Cherry
Copper
Ginger
Flame
Merlot
Poppy
Radley
Red
Reddington
Redmond
Rose
Roxy
Ruby
Rusty
Scarlet

Names for yellow dogs
From nearly white to glowing dandelion, your summery coated dog deserves a name that shines as bright as she does. 
Barley
Beach
Buck
Carmel
Fawn
Goldie
Honey
Moon
Nacho
Prim
Sol
Star
Straw
Sunny
Tawny
Wolf Names
Wolf names can be a fun choice for breeds of dog who look quite wolf-like. Such as Huskies and German Shepherd Dogs.
These wolf names are all related to the word wolf in various languages, or wolf associated mythology.
Beowulf
Cana
Kurt
Luna
Lupe
Lupine
Okami
Raff
Tate
Ulf
Wolfgang
Names With Personality
It can be fun to give your dog a name to match their personality, or the personality that you hope they will have.
Giving a dog name which puts across a certain impression, matches their appearance or personality, can narrow down the list considerably.
Tough Names
Tough dog names are all around us, especially when you think about the world of mythology or fantasy.
These strong dog names can be those which give an impression of physical strength, or one which refers to someone with great strength of character, either fictional or historical.
Male Tough Dog Names
Bandit
Bane
Bruno
Buzz
Diesel
Hooch
Killer
Nelson
Rebel
Rocky
Spike
Tiger
Female Tough Dog Names
Arya
Elektra
Hera
Joan
Lyra
Mulan
Scarlett
Storm
Ursa
Xena
Zelda

Guard dog names
If the dog name you want is for a guarding breed or guard dog, then a name which reflects the role could include military titles, as well as descriptive words
Some of our favorites include
Boss
Captain
Caesar
Chief
Colonel
Duke
Khan
Major
Rex
Shiv
Sergeant
Sultan
Hunting Names
Hunting dog names can refer to hunting activities, but are often just traditional names or even those that reflect nature and the outdoors.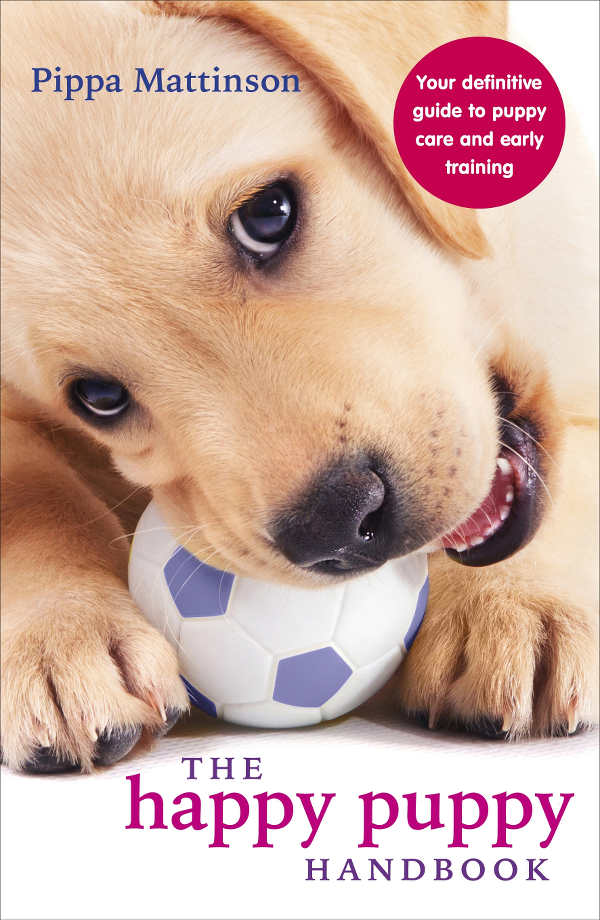 Some of our favorites include:
Arrow
Aster
Barley
Bullet
Colt
Decoy
Falcon
Flynn
Grouse
Gunner
Hawk
Magnum
Maisie
Meadow
Moss
Purdey
Ranger
Remmy
Ruger
Thistle
Trigger
Location & Culture Based Dog Names
If your dog originates from a certain country, or you have a strong tie or family history from there, then you might want to give him a name which reflects that area.
There are several cultures and locations which are popular choices when naming dogs.
Irish Dog Names
Irish names can be either Irish human first or surnames, or even names that reflect something about the country or it's reputation.
Male Irish Names
Aidan
Brady
Cody
Colin
Connor
Kelly
Liam
Miles
Murphy
Nolan
Oscar
Owen
Patrick
Ryan
Female Irish Names
Ana
Caitlyn
Clover
Charm
Erin
Kara
Kayla
Kiley
Megan
Molly
Morgan
Reagan
Riley
Tara
Scottish Dog Names
There are some wonderful Scottish names, which would suit any dog beautifully. Perfect for anyone with Scottish ancestry or for dogs that originate in Scotland.
You can choose whether to use the traditional spelling or more modern alternatives shown below. There are also several Scottish place names which can be used as great names.
Female Scottish Names
Bridget
Caoimhe
Ceana
Dolly
Flora
Iona
Isla
Kenna
Moran
Ness
Paisley
Roslin
Skye
Una
Male Scottish Names
Alan
Art
Bran
Brian
Cameron
Connell
Cormick
Duncan
Ewan
Fraser
Gordon
Keith
Kerry
Kieran
Ronan
German Dog Names
There are several very popular breeds of dog with German origins. You might like to give your German Shorthaired Pointer or German Shepherd dog a German dog name.
German Names For Boy dogs
Alvin
Ancel
Axel
Fritz
Herman
Kaiser
Odell
Wilfred
Zelig
German Names For Girl dogs
Ada
Delia
Elga
Greta
Heidi
Nixie
Selma
Trudy
Wanda
There are numerous countries, cultures and locations you can look at when picking the perfect name for your dog. Think about your favorite places to visit or somewhere that has meaning to you, and this can provide a great avenue for ideas.
Names By Breed
Lots of people understandably want to give their dog a name that reflects their breed.
With dog breeds that are unusual in their appearance, or have been bred for a specific purpose, this is easier to achieve using descriptive words.
German Shepherd names for example can reflect their loyalty or guarding nature.
Husky names could be picked to describe their wolf-like looks or tireless work ethic.
Labrador names could reflect their enthusiasm and jolly natures.
When naming your dog to reflect this breed, think about the reasons you chose it.
Why did you want a Border Collie or Terrier?
What about their nature do you adore, or aspire to them achieving as they grow?
This will give you a great starting point for choosing the perfect name for them.
Good Dog Names
Great names, are those which work well for you and your puppy.
Names that are easy for you to say and them to understand. Names that make you happy to say and happy hear other people repeat.
Here are some of our top all round good names for dogs.
Good Female Puppy Names
Amy
Bonnie
Clara
Cleo
Dora
Ellie
Eve
Fern
Frankie
Ivy
Lily
Luna
Nel
Nora
Penny
Polly
Rosa
Good Male Puppy Names
Archie
Blake
Buster
Harry
Heath
Jonny
Kit
Louis
Oscar
Owen
Reed
Rover
Scamp
Scout
Ted
Good names suit your pet from the day he arrives home until the end of his time with you.
They are lasting, enduring, endearing and possibly have some kind of personal meaning to you as well.

Your dog's name
Why not let us know which name you picked for your puppy and why? We will keep this page updated with your thoughts and ideas!
Here are some of the great names that our readers have picked for their dogs!
2much
Arlo
Bakari
Bear
Bliss
Bob
Bowtie
Buddah
Bullet
Caose
Caru
Chrome
Coco
Elli
Fenway
Fergus
Finn
Freya
Gino
Grayson
Hashbrown
Izzy
Jet
Jethro
Koda
Laredo
Lars
Martini
Penny
Quinn
Reggie
Sasha
Shae
Sheldon
Shiva
Simon
Slate
Sushi
Zeekari
Zeena
Don't forget to put yours in the comments box below!
References
Treiman R et al. 2002. Children's own names influence their spelling. Applied Psycholinguistics
Cotton, J et al. 2008. The "name game": affective and hiring reaction to first names. Journal Of Managerial Psychology