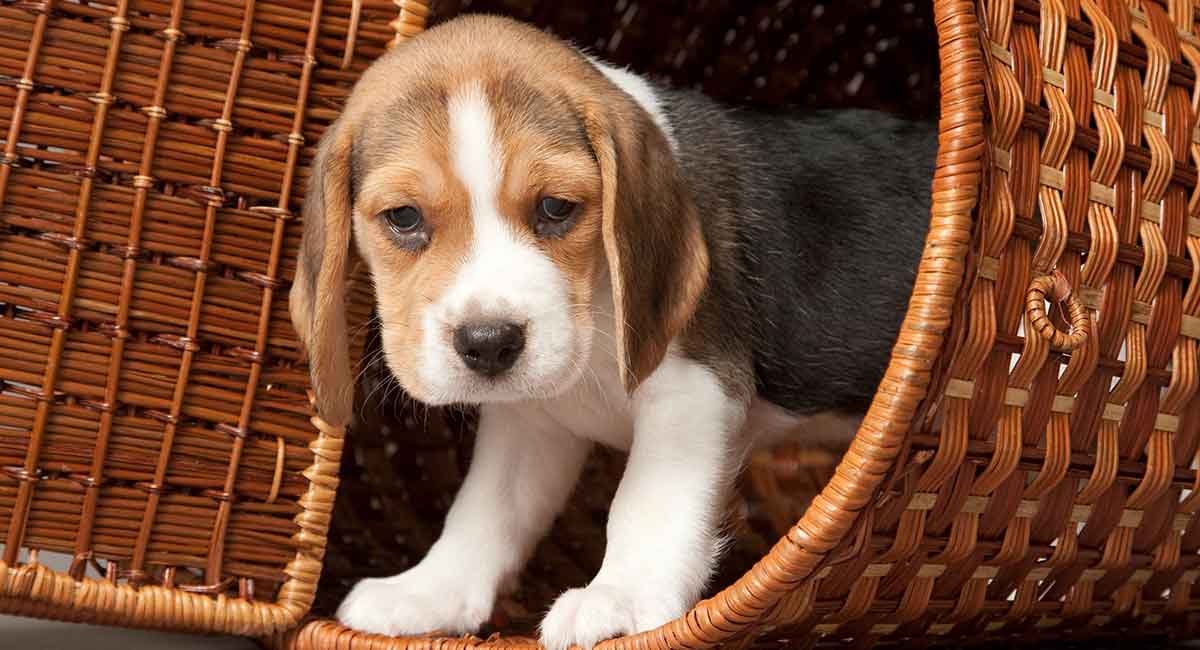 If you're looking for great dog names that start with N, we can help. Many people all over the world are planning on welcoming a new rescue dog or puppy into their families this year. Aside from dog beds, a harness, leash and all the other doggy paraphernalia that you'll need, the most important thing you must have for your new furry friend is a name.
Contents
Best Dog Names That Start with N
Nadia
Nate
Nathan
Nathaniel
National
Nativity
Natter
Natural
Natwick
Nava
Navajo
Ned
Neil
Nero
Newbury
Newell
Newley
Newman
Newport
Newsprint
Newsweek
Newt
Newt
Newton
Next
Nico
Nike
Nivins
Nixon
Noable
Noah
Nobel
Nobleman
Nocona
Noe
Noel
Noela
Nofrills
Nog
Nusi
Nutch
Nutmeg
Nuwo
Nwa
Nye
Nymph
Nymphette
Nynex
Nyree
Nytol
Nyusha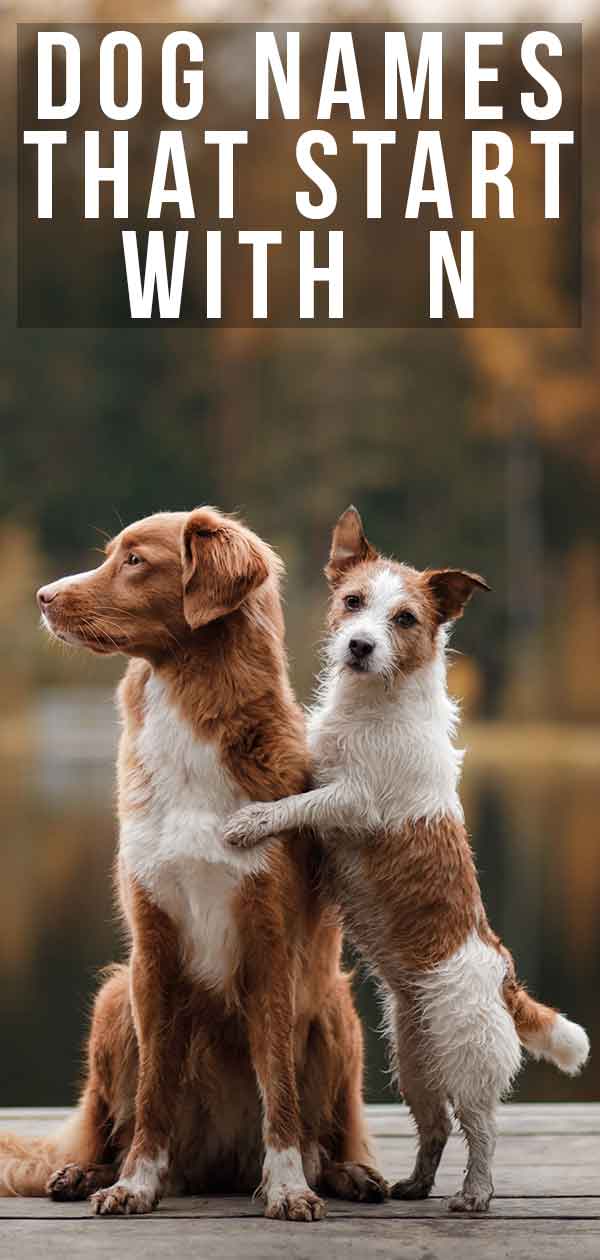 Female Dog Names That Start with N
If your new dog is female, you'll need a dog name that starts with "N" that's suitable for a lady.
However, many names would sound just fine on dogs of both sexes.
Having said that, if your lady dog is dainty, cute and tiny, such as a Teacup Poodle, the name you pick should reflect this.
However, if you have a big dog such as a Labrador Retriever, a noble, strong name would be the best choice to suit those qualities.
Here's a list of female dog names that start with "N."
Nabber
Nabokov
Naby
Nacho
Nacia
Nada
Nadena
Nadenka
Nadhy
Nadia
Nadina
Nadka
Naval
Navar
Navarro
Navel
Navigator
Navin
Navy
Naxos
Nazz
Neala
Niagara
Niba
Nibble
Nibbler
Nibbles
Niccolo
Niche
Nichola
Nichole
Nica
Nogi
Noga
Nogales
Noguent
Noisy
Noisette
Nola
Nolan
Noleen
Nomad
Nomand
For lots more ideas for female dog names, check out this article. Some of these names start with "N."
And you might come across the perfect moniker for your mutt.
Male Dog Names That Start with N
If your new arrival is a male dog, we've found plenty of super dog names that begin with "N" that sound nice for a boy dog.
And many of these names are unisex as well.
Here are some dog names for boys that begin with "N."
Nacho
Nagger
Nagido
Naida
Nairen
Nairobi
Nalren
Nalto
Namath
Namo
Necha
Necho
Neck
Nectar
Nectarine
Ned
Neda
Neddy
Neelio
Neemo
Nickie
Nickleby
Nickles
Nicks
Nicolo
Nidio
Nietzsche
Noodles
Noonie
Noose
Noro
Norbert
Norbie
Noreo
Norel
Now, take a look at this article for more brilliant ideas and inspiration for dog names that start with "N."
Cool N Dog Names
Now, many pups are simply cool. To go along with that dog bandana and doggles, you'll need a cool dog name that starts with "N."
Here are some cool dog names that start with "N" for you.
Nan
Nana
Nancy
Nanette
Nani
Nanja
Nanny
Nanters
Nantes
Neeson
Nefa
Negotiator
Negus
Nehru
Neil
Neilson
Neiman
Neka
Nifty
Nigan
Nigel
Niggs
Night
Nightingale
Nigthmare
Nigra
Niicodemus
Norice
Norik
Norka
Norma
Norman
Norna
Norris
Norse
Norseman
If you still haven't found what you're looking for, check out this article.
Cute Ideas
If you've chosen a cute little ball of fluff to be your next four-legged friend, you'll definitely want a cute dog name that starts with "N" to suit him or her.
Here's our take on a few super-cute dog names that start with "N."
Nantucket
Naomi
Napa
Nape
Napier
Naples
Napoleon
Nappy
Nelia
Nelka
Nell
Nellie
Nelly
Nellybelle
Nelo
Nelson
Nika
Nike
Nikita
Nikki
Niko
Nikolas
Nikos
Niles
North
Norto
Norton
Norvell
Norway
Nosferatu
Nostalgia
Nostradamus
In this post, you'll find charming dog names, any of which could be perfect for your new cutie pie pup.
Fabulously Funny
At the moment, it's very trendy and hip to choose a funny name for your dog.
You might want to catch this wave and join the giggle party by choosing a funny dog name that starts with "N."
But make sure that the name you pick isn't likely to offend others.
Naff
Napper
Naughty boy (or girl)
Newsman
Nibbles
Nipper
Nochance
Noodles
Unique Dog Names That Start with N
It's a good idea to choose an unusual or unique dog name for your pup.
After all, every dog is a little bit different, even from others of the same breed. Why not pick a unique name for him too?
Check out this list of unusual and unique dog names beginning with "N" that could be just right for your pup.
Nara
Narain
Narcissus
Nardek
Nardo
Narelle
Nariko
Narilla
Narnia
Narrator
Nasa
Nash
Nashua
Nashville
Nelya
Nemea
Nemesis
Nemo
Nemu
Nenni
Neon
Neoptolemus
Neosho
Nepa
Nephele
Nephthuys
Neptune
Nerina
Nili
Nilo
Nim
Nimbus
Nimitz
Nimo
Nimrod
Nina
Nine
Ninety-nine
Nini
Ninian
Ninja
Nino
Notar
Nothung
Notus
Noura
Nova
Novak
Novell
Novella
November
Nowell
Nox
Noxema
Noy
Nubbin
We have a whole lot more unique dog name suggestions for you here.
Tough Pups
If you're planning on getting a dog that looks tough, you'll need a tough dog name that starts with N to suit him. Here are a few tough dog names that start with N that might be perfect for your great big softy who looks as hard as nails.
Nasnan
Nasser
Nassim
Nassy
Nastase
Nastka
Nasya
Nat
Nata
Natalie
Natalina
Natan
Natasa
Natasha
Nate
Nero
Nerus
Nesbit
Ness
Nessa
Nessus
Nest
Nestor
Neta
Network
Neuron
Neva
Nevada
Nevil
Neville
Nintendo
Ninus
Niobe
Nipper
Nipton
Nirveli
Nissan
Nistka
Nita
Nitro
Nitty
Nitzana
Nitzo
Niven
Nivie
Nubby
Nudel
Nudge
Nugget
Nula
Numa
Numbers
Nunzie
Nuptial
Nur
Nuri
Nuria
Nurice
Nurit
If you want some more great ideas for suitable names for a tough, bad-ass pupster, check out this article.
Fun Facts
Did you find the ideal moniker for your new friend yet?
Take time out now. Put your shortlist on one side for a few minutes, and check out these fun facts about dog names that start with "N."
The most popular dog name that starts with an "N" is Nero for a boy and Nina for a girl.
The lesson here is not to pick either of these names if you want your new furry friend to stand out from the crowd.
How many pure dog breeds that begin with the letter "N" can you name? Well, the most obvious one is probably the giant Newfoundland.
But the American Kennel Club recognizes 10 breeds, including the Nederlandse Kooikerhondje and the weirdly named Nova Scotia Duck Tolling Retriever.
We bet you never heard of those two before.
Ready to Name Your Dog
Big congratulations on getting your new puppy or rescue dog. What a thrill for you and your family.
So, what name beginning with "N" did you pick for your new pup? We'd love to know, especially if it's a name you found in one of our articles.
Share your new perfect pup's naming story with us in the comment section below.