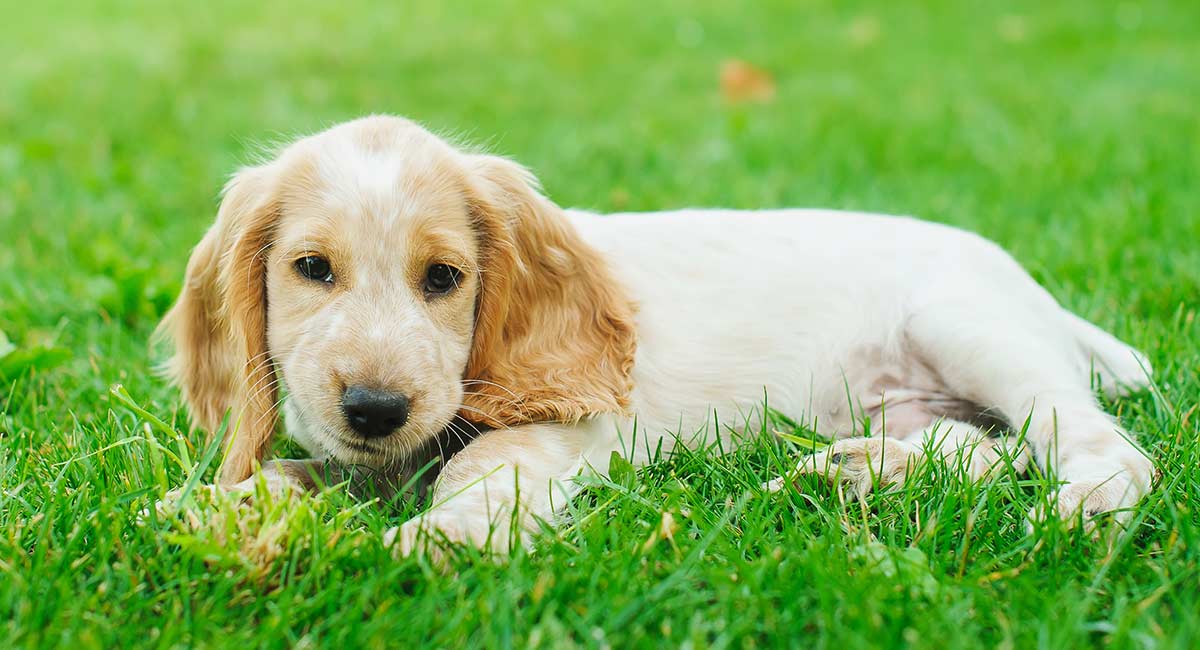 These delightful dog names that start with M include ideas that are as cute, fun and playful as your new pup. Today we'll share dozens of dog names that start with M in unique themed lists. Whether you are looking for a classic, historical name to hark back to your ancestors, or something trending from pop culture or current media, we'll give you the perfect moniker for your cuddly companion. You'll find names that make training your puppy to come when they are called easier, by using simple sounds, short words and clear vowels and consonants.
Contents
Popular Dog Names That Start With M
Dog names that begin with the letter M aren't too difficult to come by, and many dog lovers have already jumped on the M dog name bandwagon! Some of the most popular M dog names are:
Max
Molly
Murphy
Maggie
Milo
Madison
Maximus
Missy
Macie
Mia
Unique Ideas
Since many dog lovers are naming their dogs with monikers that begin with M, you might want your dog to stand out! Here is our top 10 list of unique dog names you aren't likely to hear at the dog park anytime soon!
Magnet
Miri
Malone
Malu
Munja
Mocha
Moonie
Mascot
Marze
McAllister
Don't see the right unique dog name for you on this list? Check out more unique dog names here!
Female Dog Names That Start With M
Have you brought home a little girl dog? Looking for a name that's empowering? How about a name that's pretty? What about something sweet? As long as it starts with M, right? Then you have to take a look at these ten marvelous M names for girl dogs!
Maddie
Morgan
Mya
Mal (Maleficent is a mighty female!)
Meg
Moxie
Maeby
Mitzi
Maui
Mimi
Need a bigger list of female dog names to choose from? Click here for more!
Male Dog Names That Start With M
If you have a boy dog on your hands and are dying for a masculine M name to suit him, look no further! We've got you covered with this list of ten manly dog names beginning with M.
Miller
Montgomery
Manny
Mansi
Milko
Mason
Monty
Melvin
Mickey
Mike
Want to keep looking for the perfect name that fits your male pup? We've got an even bigger selection for you to pick from right here!
Unisex M Names
We love the sound of unisex names! If you want to give your pooch a name suitable for a male or female dog, then you're in luck! Here are ten of our favorite unisex dog names that begin with M.
Miko
Mardi
Mocca
Mintie
McCloud
Miyo
Marlo
Mio
Mumbles
Monroe
Cool Dog Names That Start With M
From the moment you saw your dog, you knew she was awesome. Right off the bat, you could tell he had that special something that made him stand out above the rest. So is your pooch the cool pup at the dog bowl? Then you'll love this list of perfectly suited cool dog names that begin with M.
Marx
Moon
Memphis
Maze
Mischief
Mohawk
Myles
Myth
Magic
Minx
For a bigger list of the coolest sounding dog names around, click this link.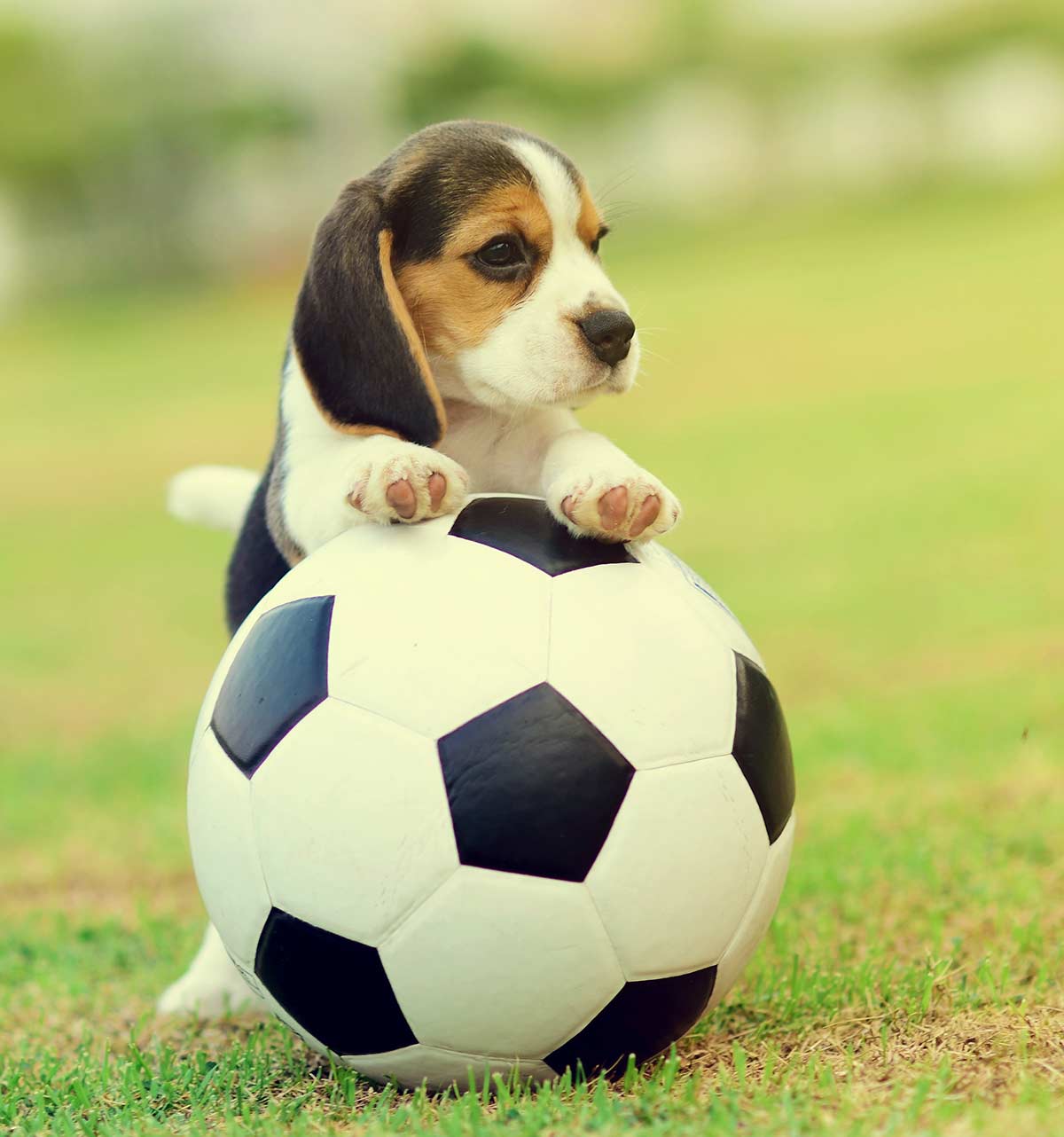 Sophisticated M Names
Your new dog is obviously a genius. He sat before you taught him to and knows how to fetch as if by instinct. Sorcery! Your brainy pooch clearly deserves a name that will help her to live up to this intellectual potential! But what M names are going to suit her? Here are some sophisticated sounding dog names that start with M.
Maude
Matisse
Monet
Macbeth
Margaret
Mozart
Malachite
Merlin
Mendel
Minerva
Foodie Dog Names
Are you a foodie? Me too. There's almost nothing on this earth that I love as much as I love food. Except of course dogs. I love dogs more. But do you know what is even better than food and dogs? A dog with a name inspired by a food I love. So here are ten foodie dog names that begin with M!
Meatball
Muffin
Maple Syrup
Meatloaf
Marshmallow
Martini
M&M
Macaroni
Milkshake
Mojito
Big Dog Names That Start With M
Big dogs need big names. Whether you have a German Shepherd or a Great Dane, they deserve something that's going to stand out the same way they do! Here's a list of giant names for giant dogs.
Macho
Midas
Mighty
Magnus
Moose
Mountain
Meteor
Mustang
Magma
Majesty
Small Dog Names That Start With M
Are you bringing a teensy pooch home? If you're not one of those ironic people who like to name their five-pound Yorkie "Godzilla" and would like to stick with a more traditional name to suit their tiny size, you're in luck. Here is a list of ten names perfectly suited for the tiniest of canines. Oh, and they all begin with M.
Moe
Matchstick
Marble
Munchkin
Muffy
Minnie
Monkey
Misty
MooMoo
Mimsy
Do you still need more inspiration for tiny dog names? Here's an even larger list of small dog names perfectly suited for the littlest of fur balls.
Funny Ideas
I like a good joke as much as the next guy, and if you are one of those ironic people we spoke of in the above list (the ones who want to name their little dog Godzilla or something), then this list is for you. Here are ten hilarious and witty dog names that begin with M.
Mary Puppins
Mister Miyagi
Mister Fluffers
Miss Puffins
Muttilda
Miss Puggy
Mac Doddle
Muddy Buddy
Marty McFly
Muttley Crue
Tough Dog Names that Start With M
Do you have a dog with a commanding presence? A pooch who just screams, "I am the alpha?" Or maybe you have a tiny dog with a big ego who simply won't tolerate a name any less tough than he or she is. Well, you're in luck. Below are ten tough dog names that begin with M.
Master
Major
Marshal
Marine
Magneto
Maverick
Mad Max
McGruff
Motor
Mako (like the shark)
Vintage Names
Everyone loves a classic, and the best thing about a vintage name is that it can have timelessness, elegance, and sophistication all wrapped into one. You simply must check out these vintage dog names that begin with M.
Mabel
Moses
Meredith
Martin
Marigold
Micah
Mae
Miles
Melody
Maurice