Can you think of some fabulous dog names that start with D?
That's what you need to do if you're planning on getting a new puppy or welcoming a rescue dog into your life and you want his name to start with D.
In this article, we've included lots of great dog names that start with D.
We also give you some great advice on how to choose a name for your new puppy, particularly if you want a name that begins with D!
Naming Your Puppy or Rescue Dog
When choosing a name for your puppy or rescue dog, always pick something short and easy to remember.
That's extremely important!
Just imagine calling out a long, complicated name that takes forever to say.
Your puppy won't remember the name, and a long name will quickly be lost amid a sea of barking at the dog park!
That said, if you find a dog name that starts with D that you absolutely adore but is rather long, you can still have it.
All you need to do is shorten the name to make it into a nickname.
That will make the name much easier for your pup to learn and remember.
There are lots of totally cool dog names that start with D for you to choose from that might suit your pet.
And we're going to list some of them for you in this article.
For more inspiration, get yourself a baby name book.
Inside you'll find hundreds of names beginning with D that might be perfect for your pup!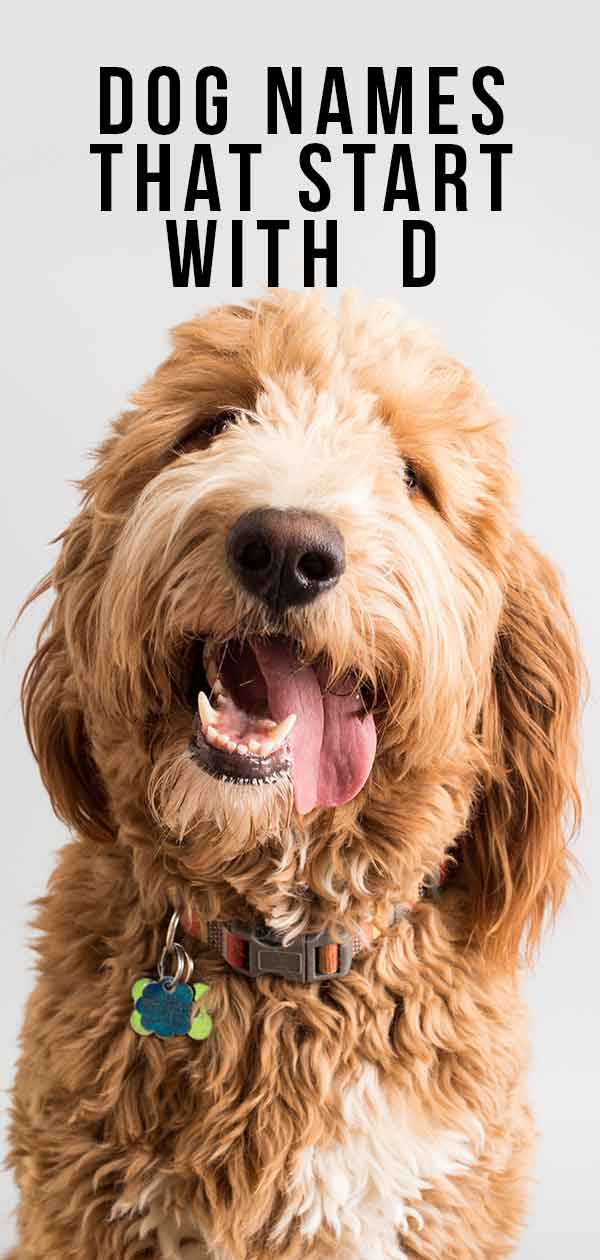 Best Dog Names That Start With D
Some of the best dog names that start with D are the simplest ones!
Check out the following and see what you think:
Dog
Dingo
Dozy
Dave
Dawn
Digger
Deek
Drongo
Dachs
Female Dog Names That Start With D
There are plenty of female dog names that start with D.
The name you choose will depend on the type of dog you have and her personality.
So if you have a tiny Chihuahua, you'll want to pick something dainty.
On the other hand, if you have a German Shepherd or a Cane Corso, you may decide that a noble name suits her best.
Remember that some dog names that suit lady dogs can be unisex and will also suit boys!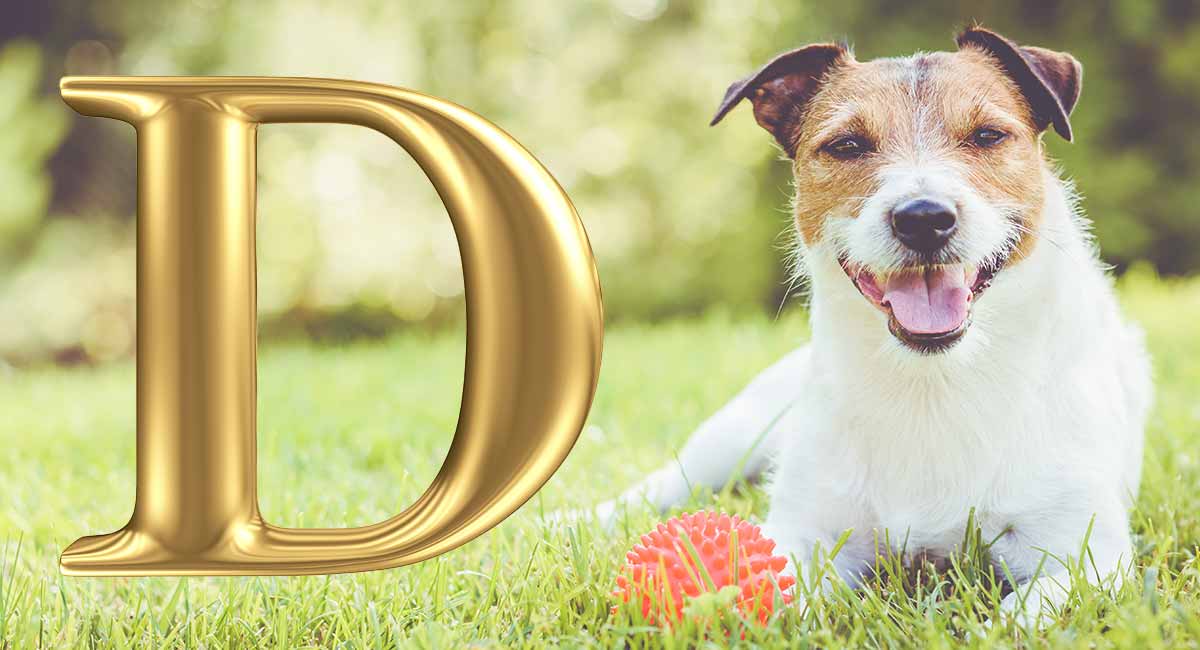 Try these female dog names on for size:
Dabsi
Dainty
Daishi
Daisy
Dakar
Dakhla
Daphne
Darcas
Daria
Dark
Daron
Debbie
Delia
Delilah
Della
Destiny
Disco
Donna
Doozy
Doppa
Dora
Dorcas
Doreen
Dorothy
Dorr
Dot
Dottie
Dove
Check out this article for more inspiration!
Male Dog Names That Start With D
There are just as many male dog names that begin with D as there are female ones!
The name you decide on for your male dog should reflect his personality and his look.
That can be tricky to weigh up if you're getting a puppy.
You might know what your dog will look like when he gets older, but his personality will develop as he matures, so picking a name now is something of a guessing game!
Some of the names in this section could be used for a girl or a boy.
So if you really love a unisex name, go for it!
Here are some male dog names that start with D:
Damian
Damper
Damzel
Damson
Danbury
Dandy
Dangerfield
Danilo
Danish
Dank
Danny
Dante
Danu
Danube
Depp
Deputy
Derby
Derek
Dern
Desi
Desilu
Desmid
Desmond
Deity
Detonator
Detroit
Devaney
Devil
Dix
Dixie
Dixon
Diaz
Dizerk
Dizmo
Dizzy
DJ
Dobie
Double
Doc
Doctor
Dodge
Dodger
Dogbane
Doggie
Doggles
Doglet
Drifter
Drummer
Drummond
Drusus
Dryden
Drysdale
Du Pont
Duane
Dubonnet
Dubuffet
Duce
Dude
Dudley
Take a peek at this article to get some more ideas!
Cool Dog Names That Start With D
Some dogs are just cool!
And a cool dog needs a cool name to suit him!
For even more great ideas, check out our suggestions for cool dog names in the list below:
De Niro
Dea Dia
DEA
Deacon
Dealer
Deano
Deanzo
Dearborn
Debussy
Decan
Decanter
Decca
December
Decker
Deco
Dickens
Dickey
Dickky
Diddley
Didi
Dido
Diego
Diesel
Diet
Dieter
Dietrich
Digit
Dilbert
Dale
Dilettante
Dracula
Drake
Drama
Dramaz
Draper
Drayco
Dreadnought
Dreamer
Dreamweaver
Dreamz
Drew
Dreyfus
The article at this link has a whole bunch of cool dog names for you to choose from, many of them starting with D.
Cute Dog Names That Start With D
Some dogs are totally cute!
Of course, if you have a cutesy pup, you'll need a cutesy name to suit him or her.
Da Vinci
Dag
Dagger
Dagny
Dagwood
Dai
Dain
Daiquiri
Dakota
Dalai Lama
Dali
Dallas
Dallin
Damage
Damiano
Damien
Damon
Damsel
Denis
Dennes
Dennie
Dennis
Deputy Dawg
Dermot
Derry
Desdemona
Desiree
Desoto
Desperado
Detour
Detta
Deuce
Devlin
Dew
Donner
Donny
Donohue
Doodle
Doogie
Doolittle
Doonesbury
Dooya
Dopey
Doralice
Dorchen
Dorette
Dorle
Dorlisa
Dorolice
Dorothee
Dort
Dory
Dots
At this link, you'll find a whole lot of cute dog names to suit your pretty pup!
And in case that's not enough, here are a few more ideas for you to kick around.
Funny Dog Names That Start With D
Some dog owners like to pick a funny name for their pup.
That's a great idea if you have a sense of humor and enjoy a good laugh.
But be careful not to pick a name that others may find offensive.
You could take your inspiration from funny TV characters, comedians, or even figures from history.
Remember too that what's an in-joke today may not be in fashion in a few years.
Be sure that you're going to love the name you pick today just as much tomorrow when the joke's not so fresh.
Here are a few ideas for funny dog names that start with D:
Double-O-Seven
Dancer
Dewey
Dandelion
Dexedrine
Dharma
Dough-Boy
Dow
Dr. Jekyll
Dr. Who
Dicey
Drabs
Dragon
Drambuie
Daredevil
Digby
Dijon
Dribs
Dim Sum
Droopy
Darth Vader
Dime
Drusilla
Dasher
Dinky
Davelle
Dione
Dawg
Divot
Dudette
Unique Dog Names That Start With D
Your dog is unique.
He's truly one of a kind!
So he needs a unique name too!
Unique dog names don't just set your pup apart from everyone else's pet.
They help to ensure there's no confusion at the dog park or in the vet's clinic.
Here are a few more unusual and unique dog names that start with D:
DC
De
Dodo
Dulce
Dean
Duman
Debit
Dogbert
Dumpling
Daddy
Dumpty
Debutante
Dun
Dogzilla
Duncan
Declan
Doheny
Dunk
Dolce
Durango
Degas
Dollar
Duracell
De Ja Vu
Dolphin
Dust Mop
Dweeb
Domino
Dwight
Domokos
Donatello
Dynomutt
You'll find lots of unique dog name suggestions at this link.
Tough Dog Names That Start With D
If your dog looks tough, you might want to choose a tough dog name that starts with D.
And here are some more ideas for you to play around with too: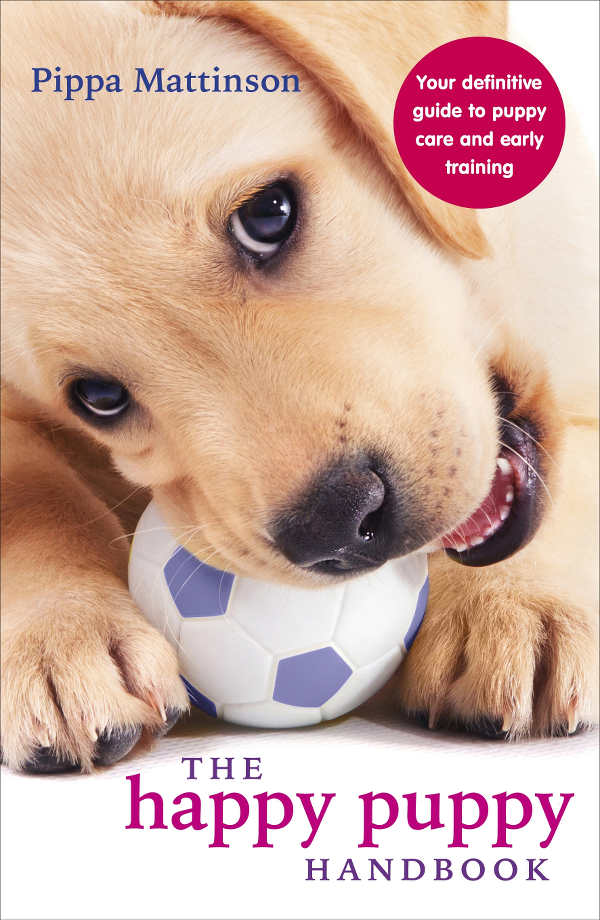 Damia
Dane
Demon
Diablo
Devil dog
Danger
Doom
Draco
Dread
Here's a whole chunk of tough dog names for you to consider.
Fun Facts About Dog Names That Start With D
Here are a few fun facts about dog names that start with D that you might not know:
Duke is the most popular dog name that starts with D"
So you don't want to pick this name if you want your dog to be unique!
There are over 50 recognized dog breeds that begin with the letter D.
Who knew?
The most popular method of choosing a dog name beginning with D is to buy a baby name book and look through the appropriate section.
Baby name books also give you the meaning and origins of each name, making it easy for you to find a name that really suits your pup.
Congratulations on your new puppy or rescue dog!
What name did you choose for him?
We'd love to know, especially if it's one of the names we've suggested in this article.
Share your pup's story in the comments section below with other readers and us!
Related Articles
References
Bounty – "Baby Name Search"