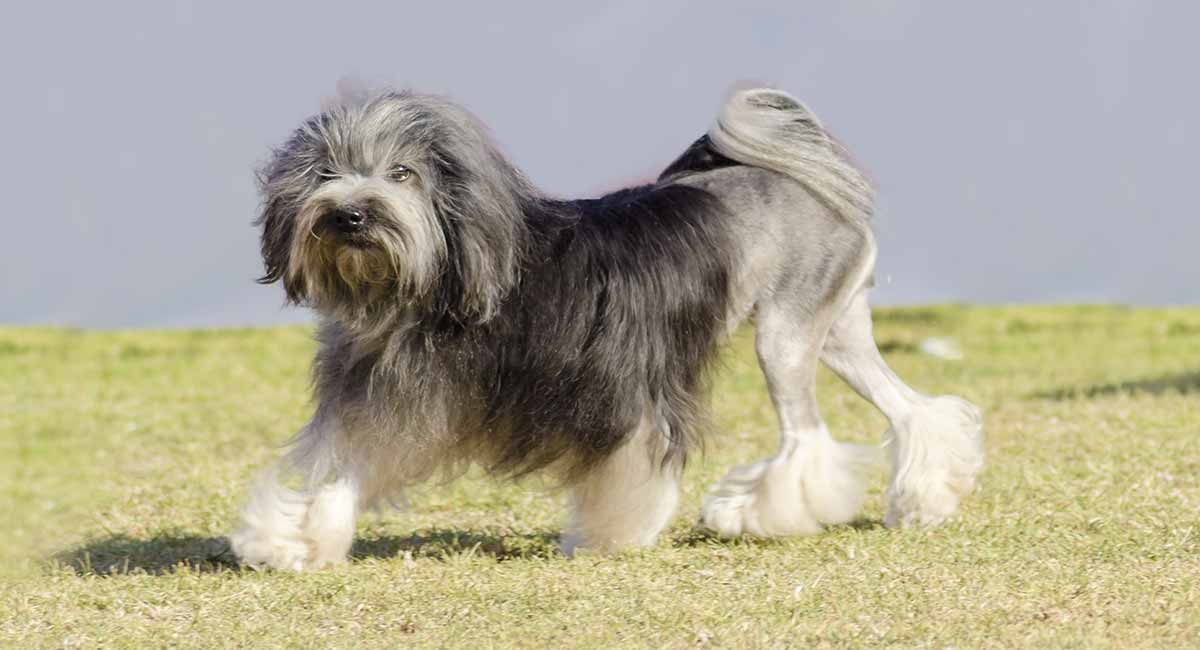 The Lowchen dog breed, or lion dog, is a small companion dog from Germany. They are loyal, loving and have a tenacious stubborn streak. Adult Lowchens are about a foot tall, and have long shaggy coats. Today we take a look at the pros and cons of bringing home a Lowchen puppy. Lowchen dogs are very affectionate and clever, but can suffer separation anxiety. We'll see whether their breed traits make them a good fit for a first time dog owner or experienced pet parent, and how well a Lowchen would match your lifestyle.
Contents
We are going to look at the characteristics of the Lowchen, along with fun facts that will help you to learn all about keeping these toy dogs fit and happy. A small breed, though high in grooming needs, they do well as lap dogs or apartment pets, as well as in larger homes. As a clever dog, they are easy to train and need regular exercise. When pure bred they can be successful show dogs, as well as social companions.
What is the Lowchen or Lion Dog?
If you're on the lookout for a happy, playful little lion dog with a name no one pronounces correctly, consider the Lowchen (Lerv-chun). We'll tell you everything you need to know to make an informed decision when you're trying to decide if the Lowchen is the right breed of dog for you.
Where Does The Lowchen Come From?
The name Lowchen means "little lion dog." The name is definitely German, but since the middle ages they have been popular in France, Germany, Russia and the Netherlands.
There is some controversy regarding their ancestry, Lowchens appear in medieval art as far back as the fifteenth century. But it's difficult to say whether the dogs in these paintings and tapestries are really Lowchens or if they are just small dogs with a lion haircut.
They were wildly popular for centuries, the Lowchen fell out of favor for a while in the 19th century. By 1897 there weren't many left until a breeder named Madelaine Bennert took it upon herself to save the breed from extinction. She was successful, although the Lowchen is still a fairly rare breed.
Fun Facts About The Lowchen
In 1960 the Lowchen was in the Guinness Book of World Records for being the rarest breed of dog in the world. It has since lost that distinction, although it still remains fairly uncommon. The 1980's TV show Hart to Hart featured a Lowchen named Freeway. This actually increased the popularity of the breed.
Lowchen Appearance
The Lowchen is a small dog. The AKC classifies it in the non-sporting group, although some registries categorize Lowchens in the toy group. They are about twelve to fourteen inches in height, and they weigh roughly fifteen pounds. They have a squarish shape—slightly longer than they are tall.
Their coat is long and flows over their faces in the same way that it flows over the faces of the Lhasa Apso or the Tibetan terrier. Their coats come in red, tan, brown, black, white or silver.
Originally, ladies of the court liked to give them a haircut so they would look like lion dogs—the front half was kept long, and the hindquarters were shaved. The legs were shaved as well, but had small puffs of fur near the feet as well as a puff of fur on the end of the tail. Not many people who own Lowchens still style them to look like lion dogs, but it's an option.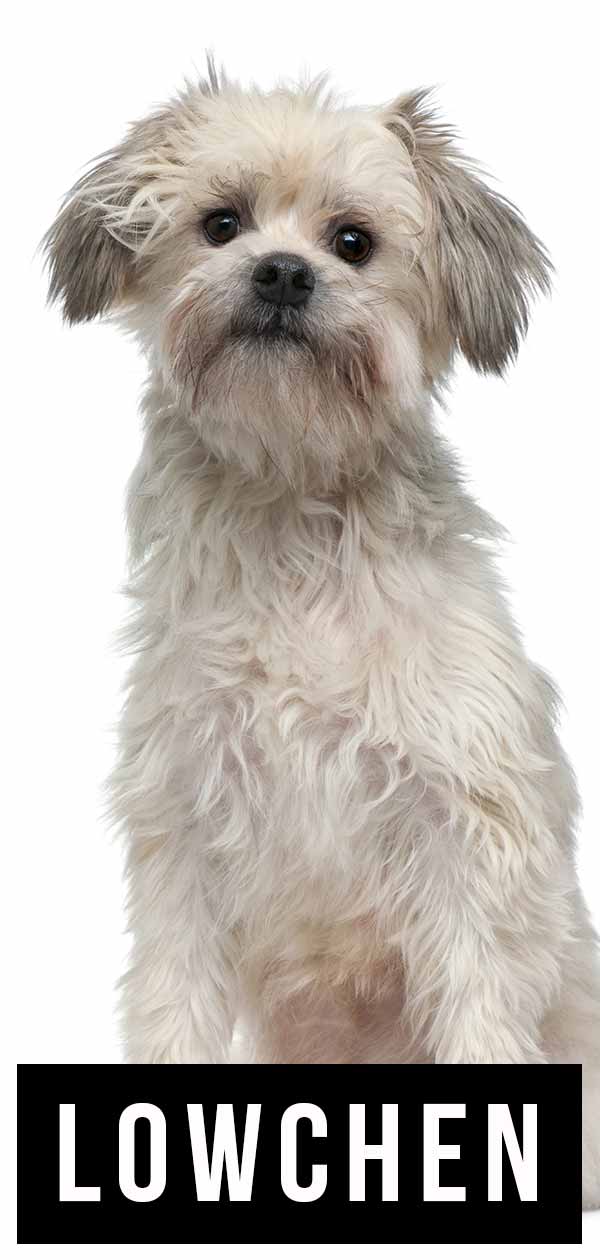 Lowchen Temperament
The Lowchen has always been a companion dog. They were bred to keep people company and they take that job very seriously. They do not like to be left alone for long periods of time—something to consider if you work away from home all day.
They are happy, peaceful and easy to get along with. In general they don't require a ton of exercise, but they do enjoy a romp in the backyard or at the park.
These dogs do however like to keep track of everyone's coming and goings in and around your neighborhood and they like to bark to announce these. They are vocal little dogs, which may be difficult to manage if you live in an apartment. Lowchens are very bright little dogs and they do enjoy learning new things, although they do have a stubborn streak.
Training Your Lion Dog
As with all small dogs, it is important to socialize and to train them in basic obedience. Many small dog owners fail to teach their dogs basic obedience because their dogs are cute, but more than that, it's easy to just pick them up and put them somewhere. However, you owe it to your lion dog to make them into a good canine citizen. With the Lowchen, good early socialization is also important as they can be shy with strangers.
The Lowchen is an intelligent dog who loves to learn. They do well in agility, flyball and obedience competitions. However, they do have that stubborn streak. Short, frequent training sessions that involve praise and treats, as well as playtime afterwards are the key to training your Lowchen.
Your dog will be happier and healthier if he's well socialized and obedient because you'll be able to take them to more places.
Lowchen Health
Overall, the Lowchen is one of the healthier breeds with few genetically linked health problems. They are mildly prone to a few eye problems such as Progressive Retinal Atropy (PRA) and cataracts. They are also prone to luxating patellas.
Progressive Retinal Atrophy is when the retinal cells deteriorate over time, leading to eventual blindness. Cataracts are when there is an opacity over the lens of the eye. It can eventually cover the entire lens of the eye, leading to blindness.
Finally, a luxating patella is when the kneecap slides out of the groove it normally occupies. Happily, none of these conditions are overly prevalent in the breed.
Do Lowchens Make Good Family Dogs?
Lowchens are playful, friendly, intelligent little dogs with a sense of humor. They get along well with children, other dogs, and cats. They love being around their people and while they enjoy a walk or a game of fetch, they don't require tons of exercise.
In fact this adaptable little lion dog can settle well into many types of household, as long as they can rely on someone being home most of the day.
Rescuing a Lowchen
As one of the rarer breeds, or at least uncommon, rescuing a Löwchen might take a great deal of patience while you wait for the perfect dog to become available. Try not to be too impatient—rescuing an adult dog is a wonderful thing, as it's giving a second chance to a deserving dog. The Lowchen Club of America does breed rescue, so it's worth checking in with them.
They don't have any pictures of rescues on the site, but they are ready to spring into action if they do get a dog. Keep in mind if you do rescue a dog is that a rescued dog is likely to be nervous and scared and not quite themselves for the first two months. Have patience.
Little Lion Dog Rescues
The Lowchen Club of America offers a few dogs for rescue from time to time. The organization "Rescue Me!" has a map of the United States and has the number of dogs each state has available. As of this writing there are two Lowchens available for rescue in the entire country. Other countries may have more or less, but the Lowchen is a rare breed and difficult to come across in rescue organizations.
Finding a Lowchen Puppy
Remember when we told you that the Lowchen is a fairly rare breed? That translates into high prices for puppies. A Lowchen puppy can easily cost upwards of $3,000, with some going as high as $8,000. There are a handful of good Lowchen breeders, but there might not be any near you.
As any good breeder who cares about his or her dogs will tell you, shipping a puppy is a terrible idea. Therefore, if your heart is really set on a Lowchen puppy, you may have to drive quite a distance to find one.
Lowchen Puppy Care
Raising a Lowchen puppy is much like raising any other puppy. The most important thing you can do in enroll in a good puppy class. This will help you socialize your dog, bond with your dog, and set the two of you off on the right foot. This will go a long way to creating a happy, confident dog who you enjoy being around.
The Lowchen thrives on being around their person, and they will enjoy going to puppy class with you. A good puppy class will be able to advise you on housebreaking, basic obedience, breaking bad puppy habits and any other problems of questions you have.
The Happy Puppy site can also you great advice on bringing your new puppy home and how to help you raise your new family member.
Products and Accessories
Get yourself a good dog brush. A Lowchen is not a shih-tzu, but some of the grooming tools will work as they have similar coats. If you want to shape their fur into that lion haircut the breed is known for, invest in some clippers and a grooming table.
Lowchen don't shed a lot, but they do have long fur which can easily become tangled. If you're not showing your Lowchen, you can make grooming easier by asking your groomer for a "puppy", or "pet" clip, which is short and neat all over, but not shaved.
Lowchens love a good walk, so be sure to get a good leash and collar. You can get any number of products with pictures of Lowchens on them to accessorize yourself, and announce to the world that you are a proud Lowchen owner!
Lowchen Puppy Pros And Cons
Cons: Be prepared to be joined at the hip—Lowchens do not like to be left alone. This could be a pro or a con, as Lowchens are very sweet and loyal, but they also like to be with their people ALL the time.
Lowchens are difficult to find, and expensive when you do. If you can't afford upwards of $3000 for a dog, consider a similar breed or a mix.
Pros: Lowchens are a happy, playful breed that are good with children and other pets. They are not terribly susceptible to many genetic diseases and are a healthy breed. They require some exercise, but not a huge amount. Overall, they are pretty easy to live with.
Similar Lowchen Mixes and Breeds
The Lhasa Apso is also a small, smart, confident little dog that fits in easily to most households. They also reside in the non-sporting group. They are a lot easier to find than Lowchens.
The Tibetan Terrier is a little larger than a Lowchen and has an affectionate nature. They have snowshoe feet, which they developed to help them adapt to the snow in Tibet. Or perhaps the Havanese will be your next dog. This is an intelligent little dog who is also outgoing and playful. They are often silly and entertaining to watch, much like the Löwchen.
Is A Lion Dog Right for Me?
If you want a bright, happy, playful little dog and don't mind paying a good bit of money for one, the Lowchen is a great family pet and ready companion. They love to be with people, so if you work away from home and someone isn't home most of the time, the Lowchen may not work for you.
If you don't want a dog that follows you everywhere, don't get a Lowchen. If you want a best friend who is playful and intelligent, the Lowchen may be your little lion dog.
Do you own a Lowchen? We'd love to hear about your lion dog so please share in the comments below!
References and Resources
A.Gonzalez-Martines, MF Martinez, B.Rosado 2019 "Association between puppy classes and adulthood behavior of the dog." Journal of Veterinary Science
D. Horowitz 1999 "Counselling pet owners on puppy socialization and establishing leadership." PDF. Greygoldens.com. Veterinary Medicine Bonner Springs Then
Hoppendale, G. and Moore, A. 2017 Lowchen: Lowchen Complete Owners Manual. Lowchen Book For Care, Costs, Feeding, Grooming, Health And Training. Pesa Publishing
"How to Find a Responsible Dog Breeder" 2019 The Human Society of the United States
M. Bunel, G. Chadieu, C. Hamel, L. Lagoutte, G Manes 2019 "Natural models for rentinitis pigmentosa: progressive retinal atrophy in dog breeds. Human Genetics
P Lopez de la oliva Cases, J Grierson 2019 "Patellar Luxation in dogs" Companion Animal