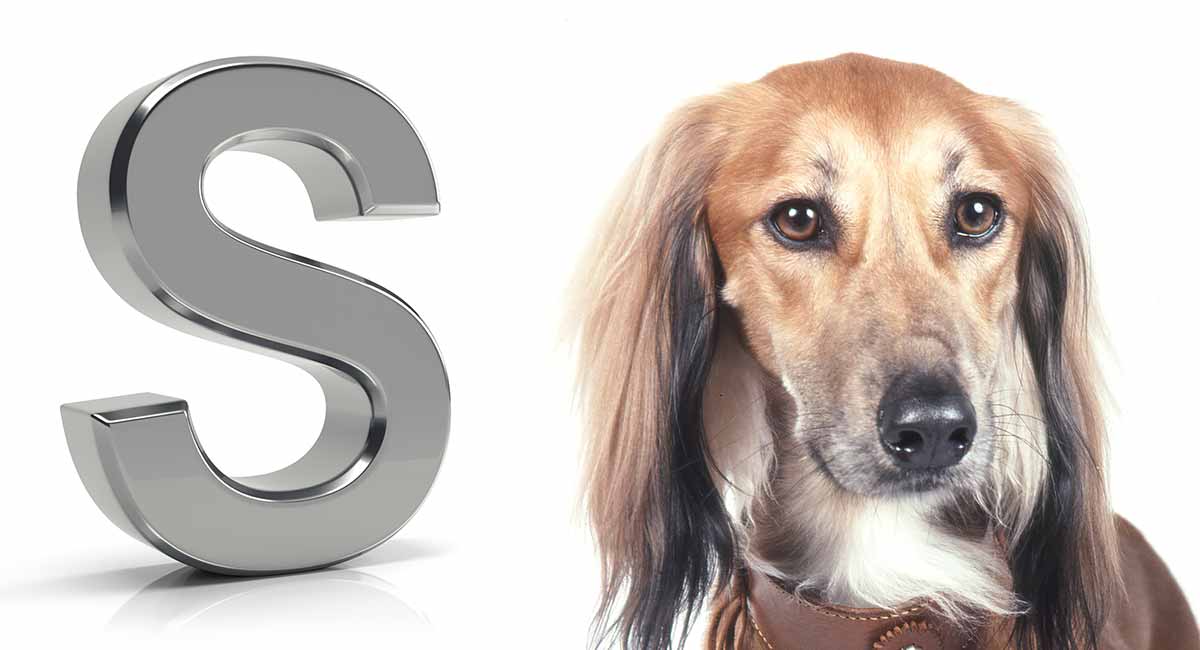 There are over thirty dog breeds that start with S. They range from the small Schipperke to the sleek Saulki, speedy Sloughi and super sized St Bernard. You'll find herders, hunters and family pets in this selection. As well as breeds from around the world.
Contents
Terrier Dog Breeds That Start With S
Terriers were bred over generations to work underground, hunting vermin. They are popular ranch and small holding dogs, and are as happy to get grubby during the day as they are to curl up on the couch in the evening.
Scottish Terrier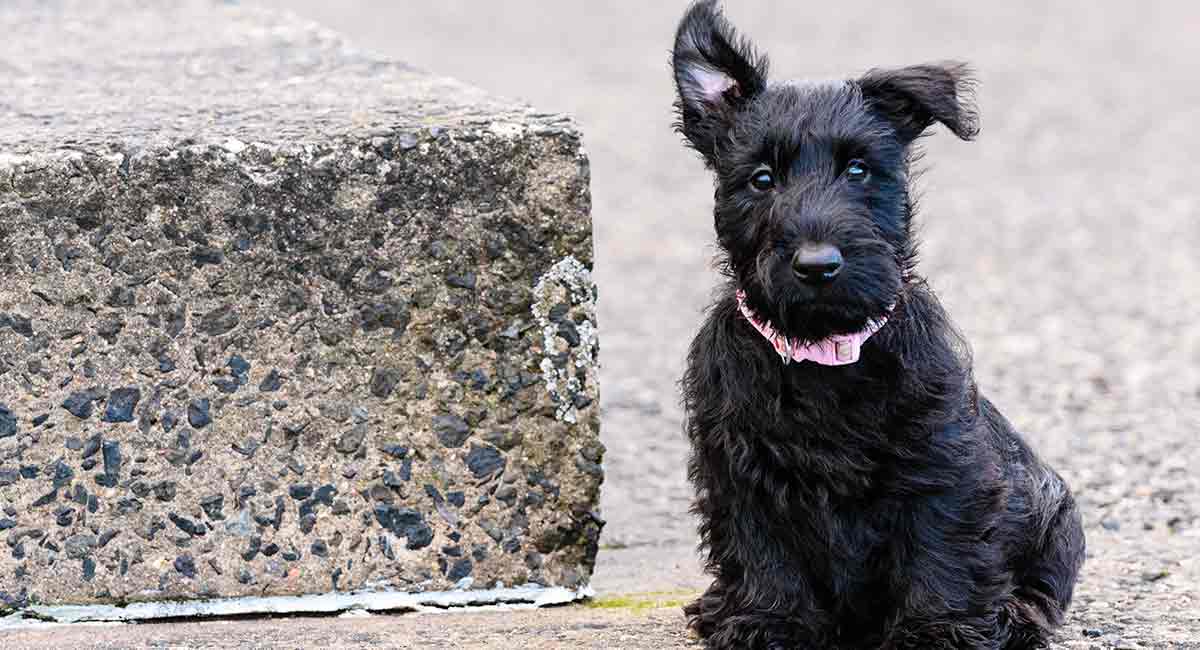 This compact breed is known for their independent nature and unique looks. The distinctive fur around their beard, legs, and lower body make them nearly impossible to miss.
Scottish Terriers were bred for hunting, and their hunting instinct is still very prominent. They can be aloof with strangers and make excellent watchdogs.
Sealyham Terrier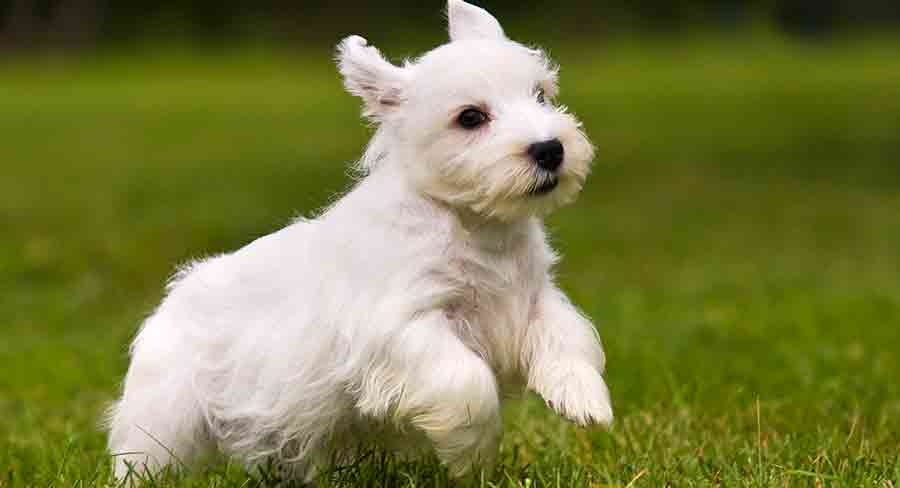 Weighing only 24 pounds, these canines are often classed as small dogs. However, they are stronger and more substantial than most other small dog breeds.
Their waterproof coat is nearly always white, and they have lavish facial hair. These dogs are affectionate, outgoing, and trainable. But they can also be a little bit stubborn at times.
Silky Terrier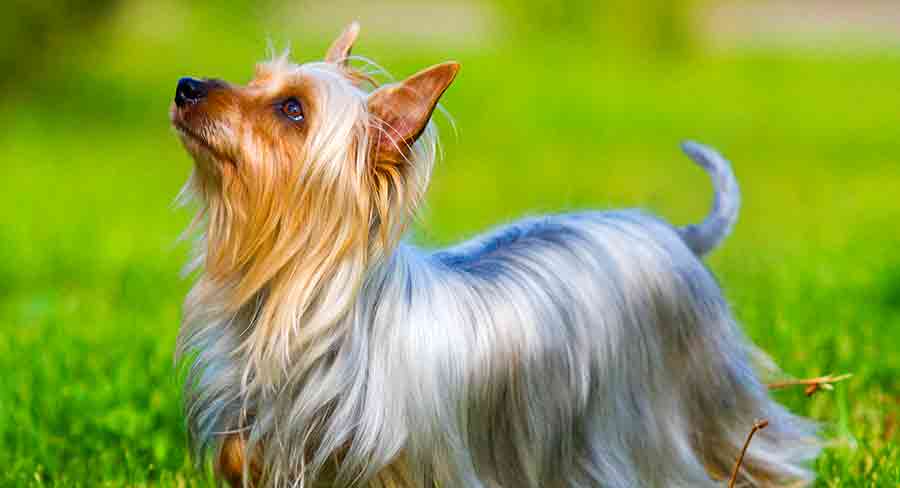 While the Silky Terrier may look similar to dogs meant to be a lapdog, the Silky Terrier is a terrier through-and-through. Terriers were bred to hunt and kill small rodents and rats to keep the house free of vermin. As such, they have a high level of energy and good agility.
Silky Terriers have a strong prey drive, so a leash is necessary when going for a walk unless you have a great recall.
Skye Terrier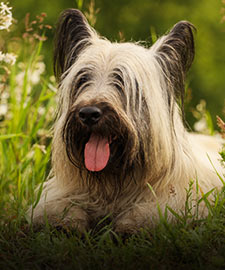 Because the Skye Terrier was bred to hunt rodents, they will require regular exercise. Paired with a strong prey drive, they are eager to chase rodents on sight.
Eager to please, they will bond with their owners quickly. However, they are sensitive and do not respond well to negative training methods.
These dogs are wary around strangers. These dogs can also make wonderful watchdogs due to their excitability.
Smooth Fox Terrier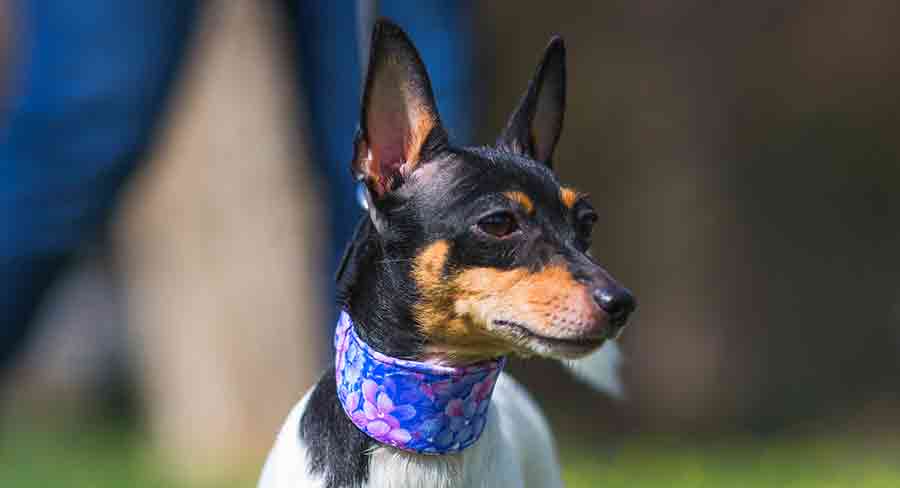 These dogs are very similar to their close cousin, the Wire Fox Terrier. They stand at a maximum of 15.5 inches at the shoulder, like their cousins, and have a similar temperament.
The main difference is that these dogs have a smoother coat and a more V-shaped head. These clever dogs are strong and sturdy. They were built for hunting, and it shows in their agile movements.
Soft Coated Wheaten Terrier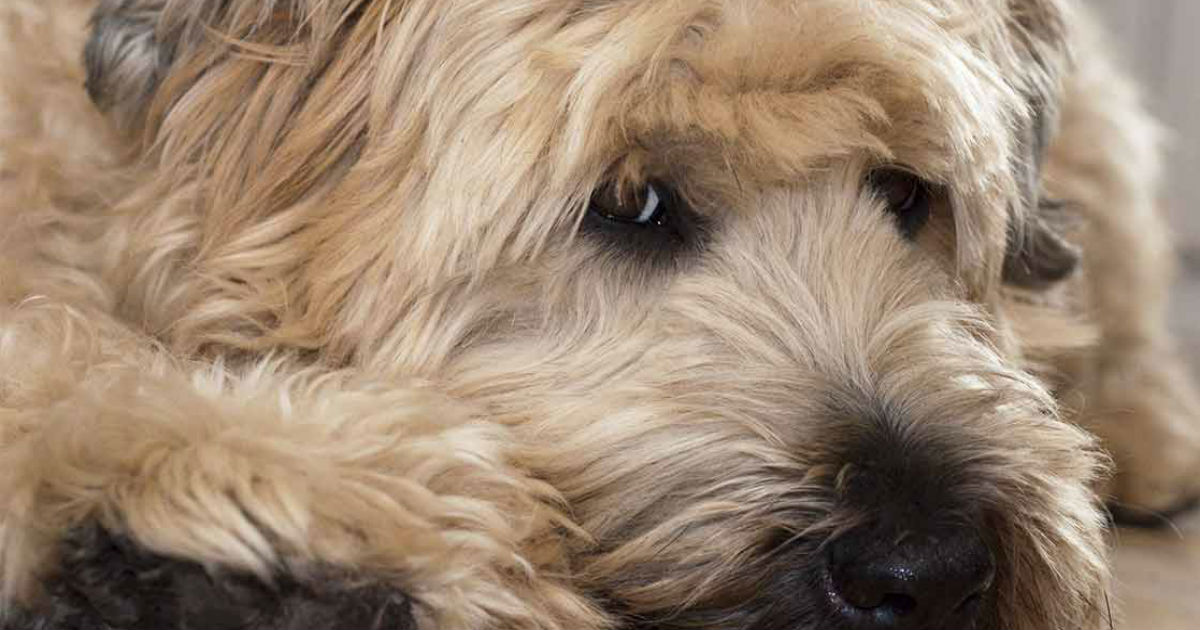 The Soft Coated Wheaten Terrier's most distinguishing feature is their silky, waving coat. It can range from beige to gold but is always light in color. Their coat is low-shed, but you will need to groom it regularly.
While these dogs look very dainty, they are hard-muscled and built to work. This might look like a toy breed, but they belong very solidly in the terrier category.
Staffordshire Bull Terrier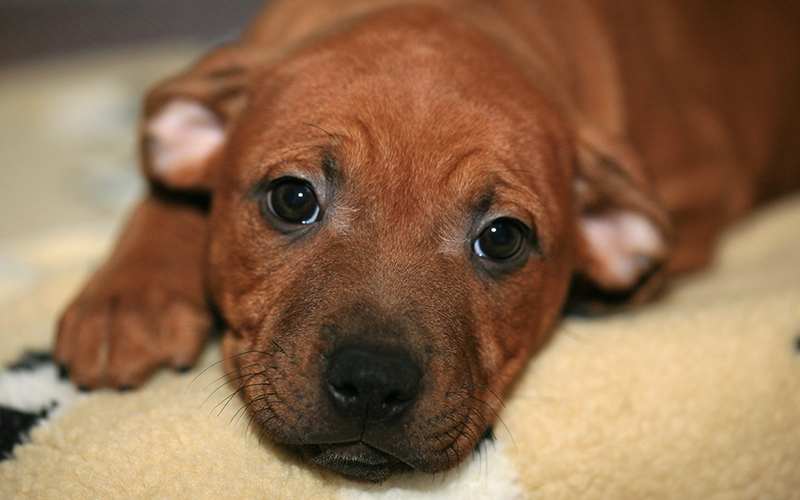 The Staffordshire Bull Terrier was once bred for England's fighting pits. However, today they are very sweet and family-oriented. These dogs are quite short, standing at only 14 to 16 inches, but they can weigh anywhere between 24 to 38 pounds.
Large Dog Breeds That Start With S
These dogs are tall, broad or both! They often have thick coats to protect them from harsh winters.
Saint Bernard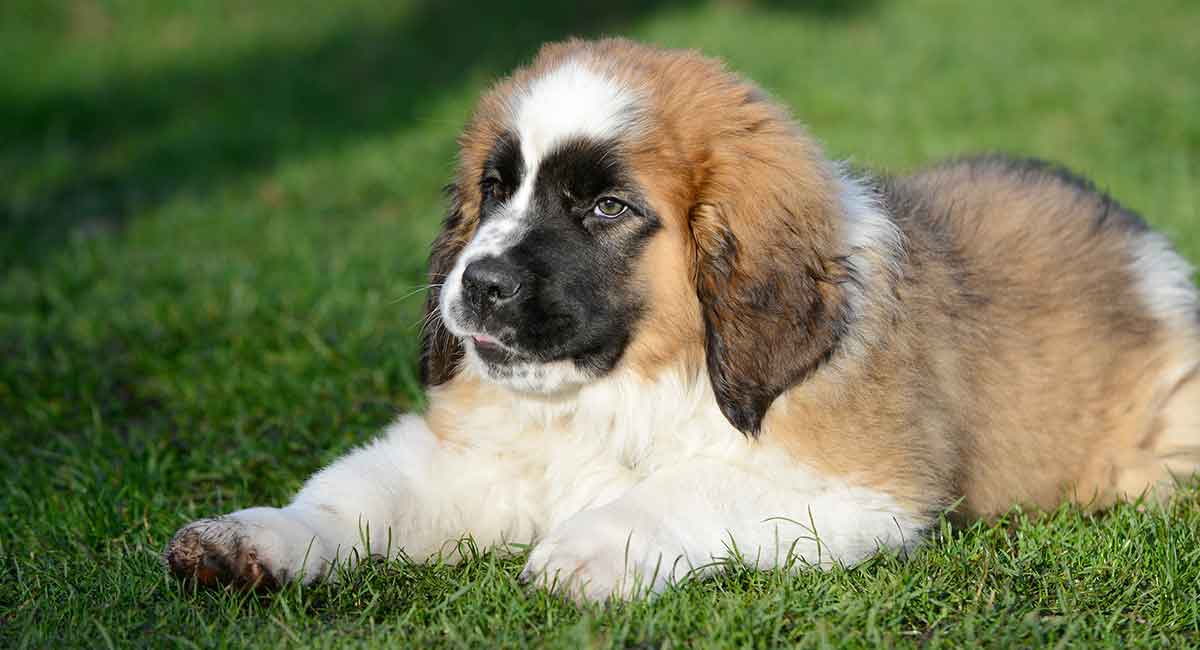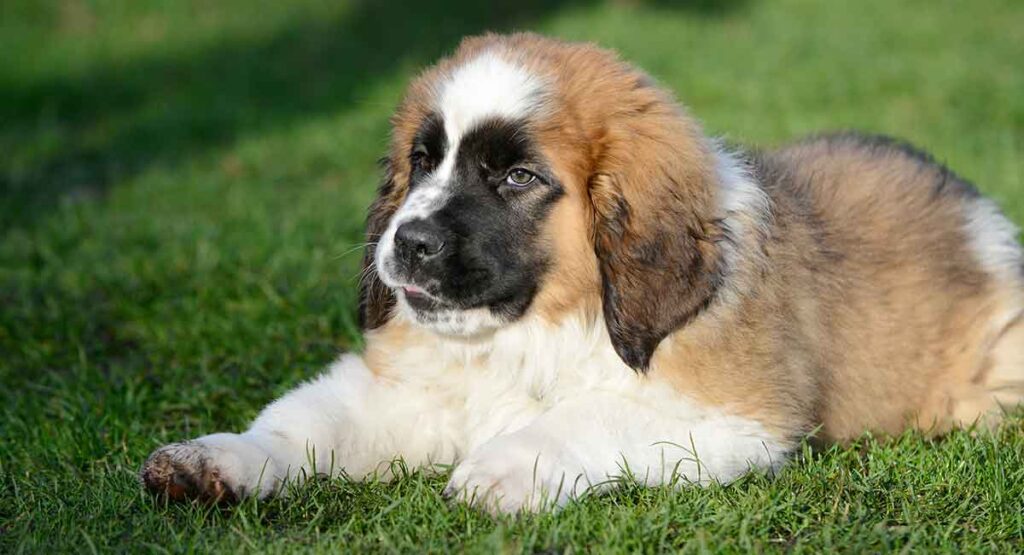 The Saint Bernard is not actually that popular in modern times. But it is still one of the most well-known dogs around the world. They are very large and muscular. However, they are also quite calm and laid-back. They are also known as the nanny dog, because they are very good with children.
Samoyed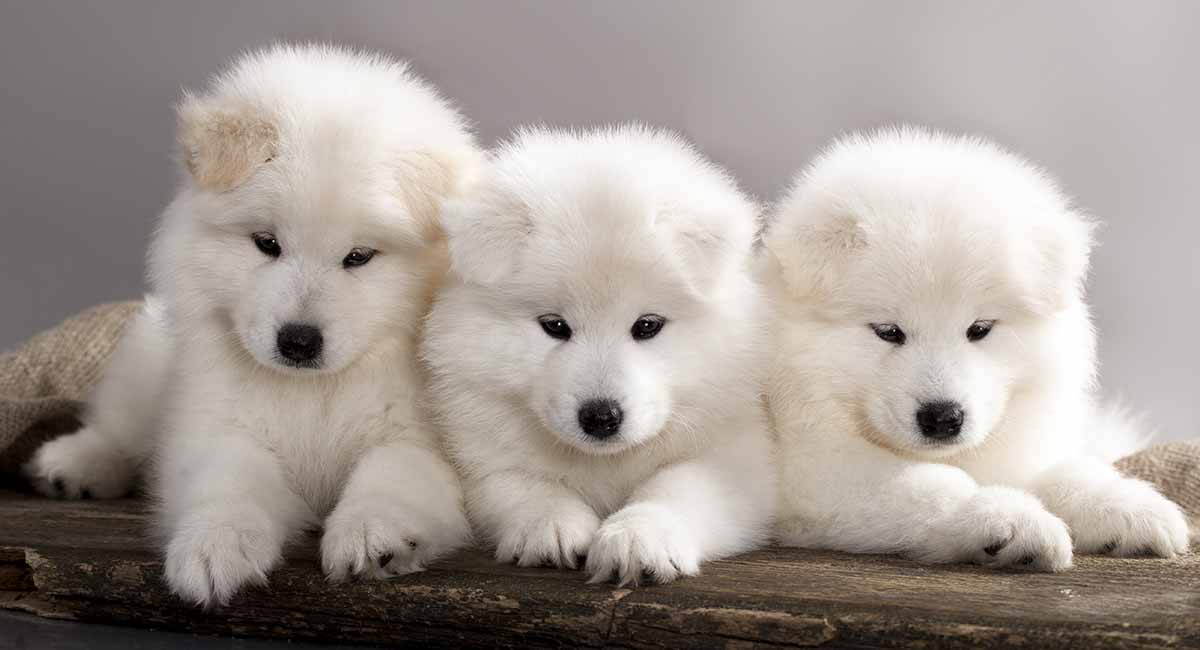 Samoyeds are used to hard winters. They even have a perpetual smile, which also prevents them from drooling and developing icicles on their face.
Scottish Deerhound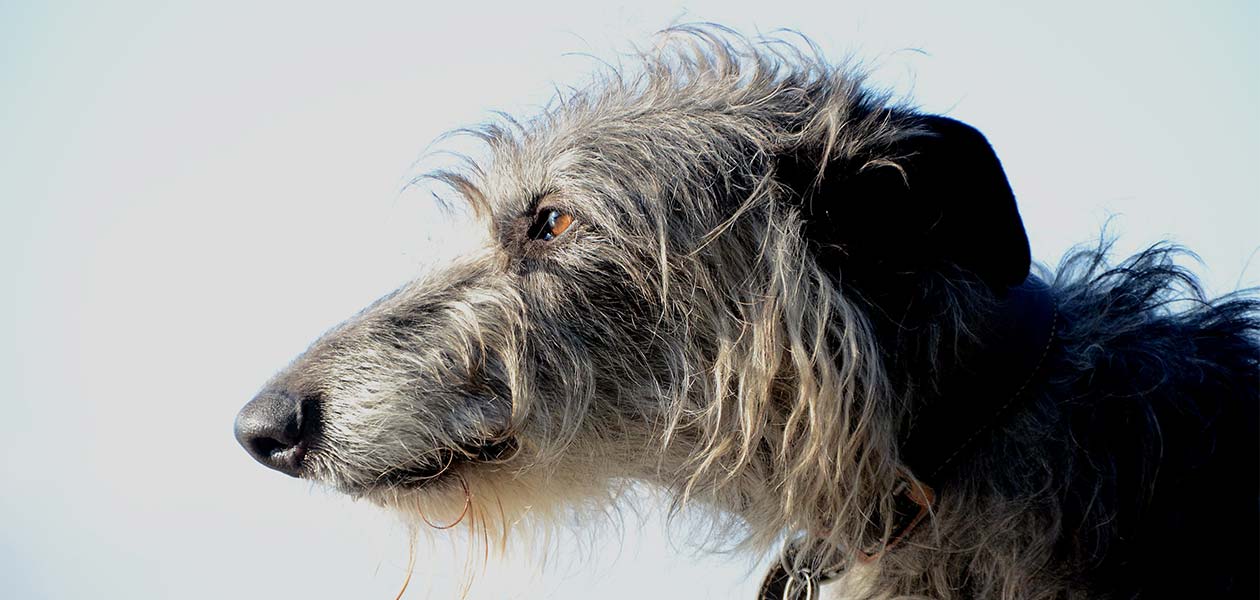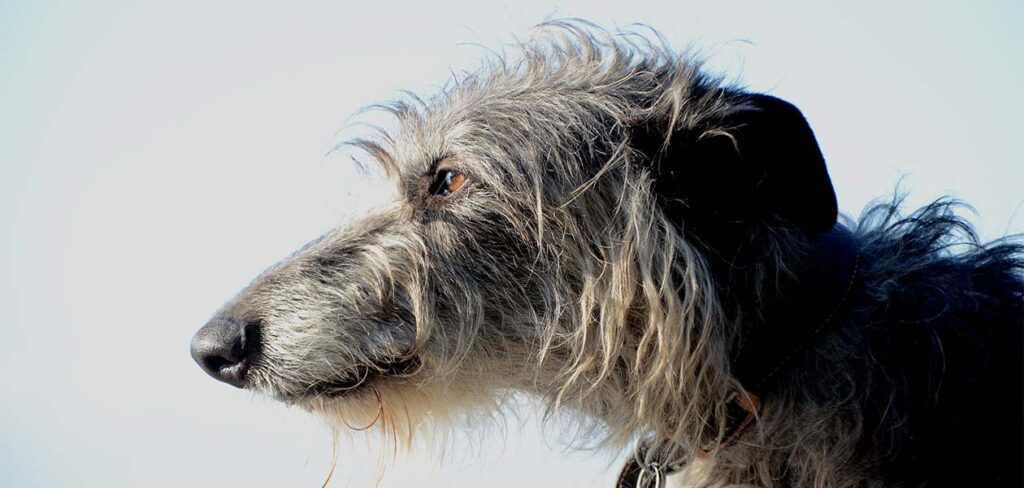 Although the Scottish Deerhound's size can be intimidating, they are really gentle giants. Fast, dedicated but lazy after exercise, they fit surprisingly well into many family homes.
Spanish Mastiff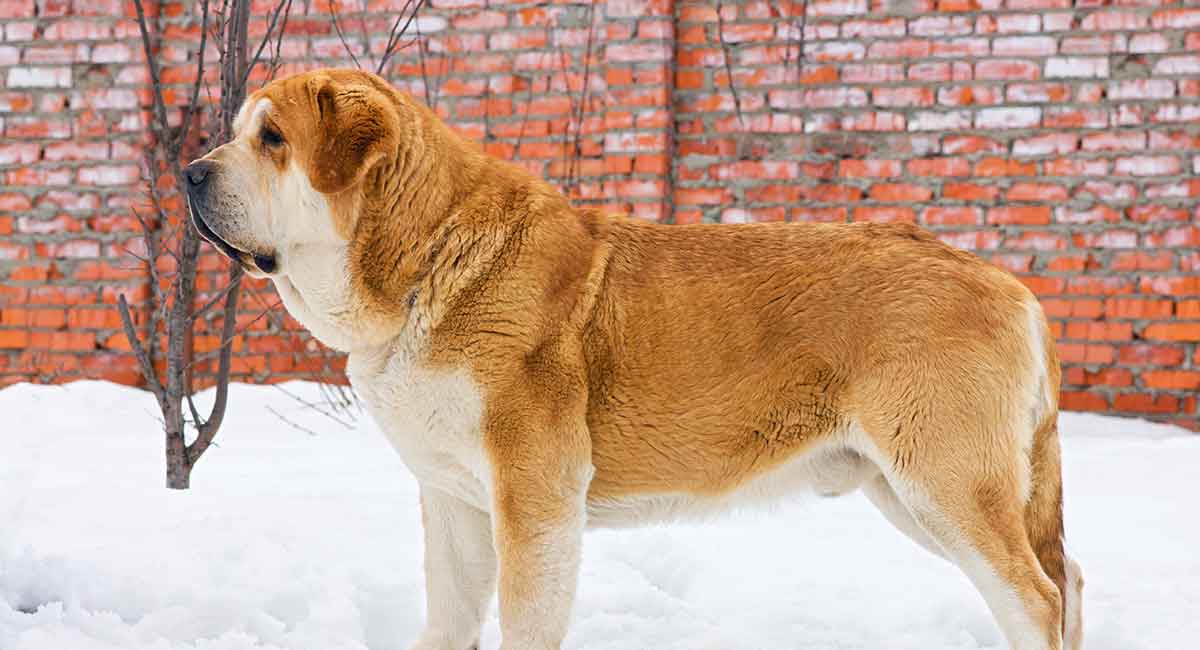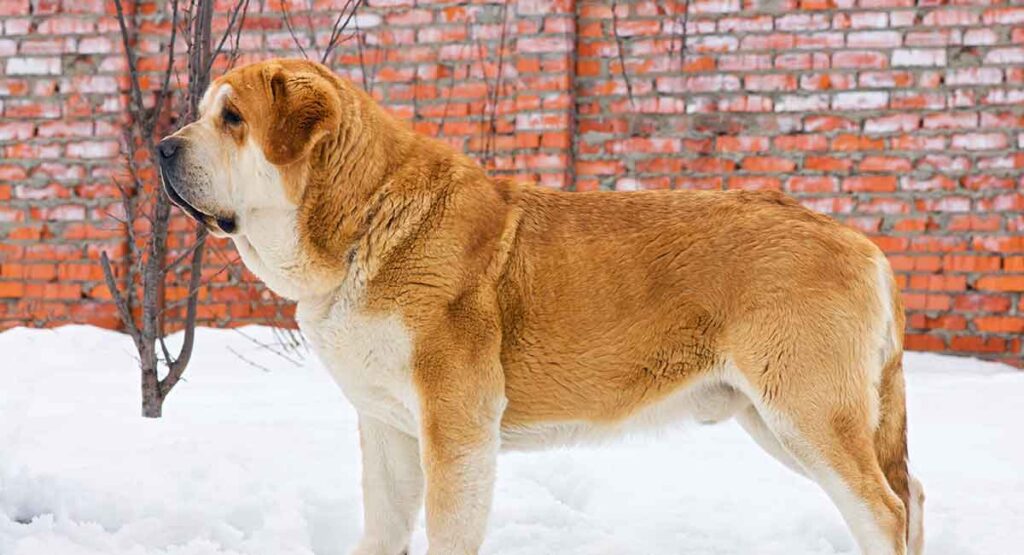 The Spanish Mastiff is a very large, muscular dog. They have a low pitched bark and a tendency to make good use of it. Strong protective instincts make them a good fit for adult homes that are looking for a serious watchdog.
Slovensky Cuvac
Originally from the Slovakian mountains, the Slovensky Cuvac is strong boned, fearless, and alert. These dogs can withstand the tough conditions and bond firmly to their owners.
Small Dogs That Start With S
At the other end of the spectrum are the smallest of the dog breeds that start with S.
Schipperke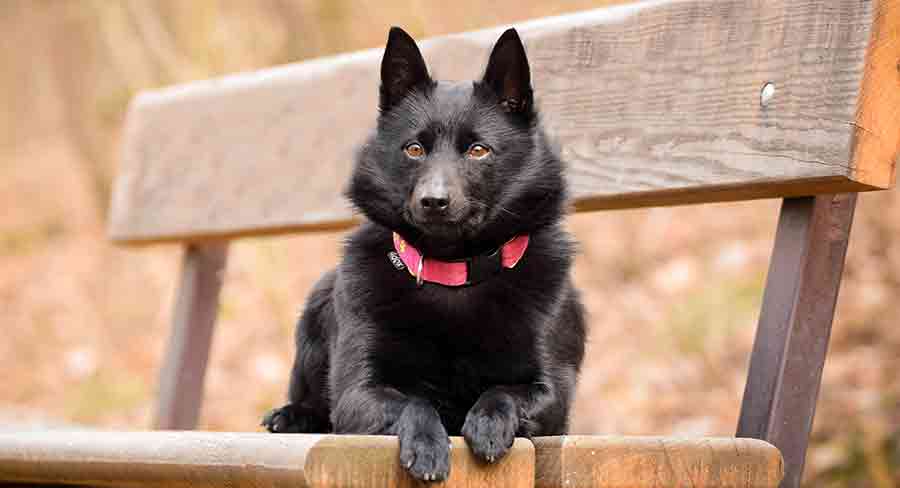 The Schipperke is a dog native to Belgium. They stand at no higher than 13 inches and are built to work hard ratting and watching over the ranch.
Shih Tzu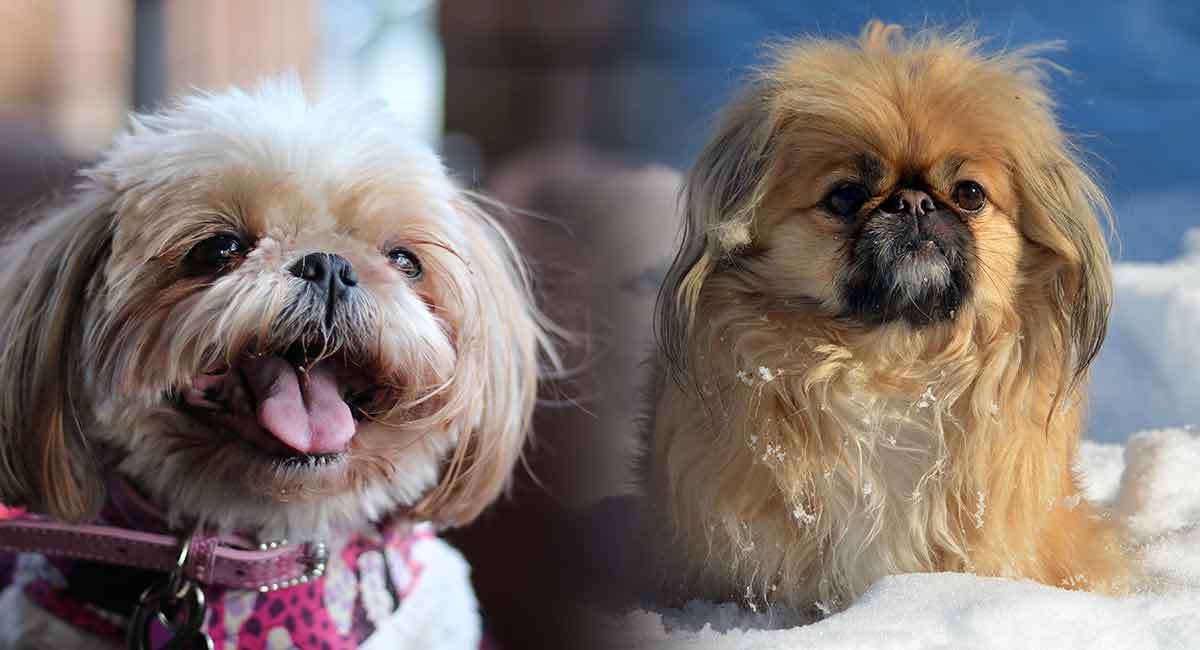 Shih Tzu are affectionate and laid back, but they come with many health problems due to their short snout and long face.
Hound Breeds That Begin With S
These dogs are from the hound or sighthound families, bred for speed and tracking abilities.
Saluki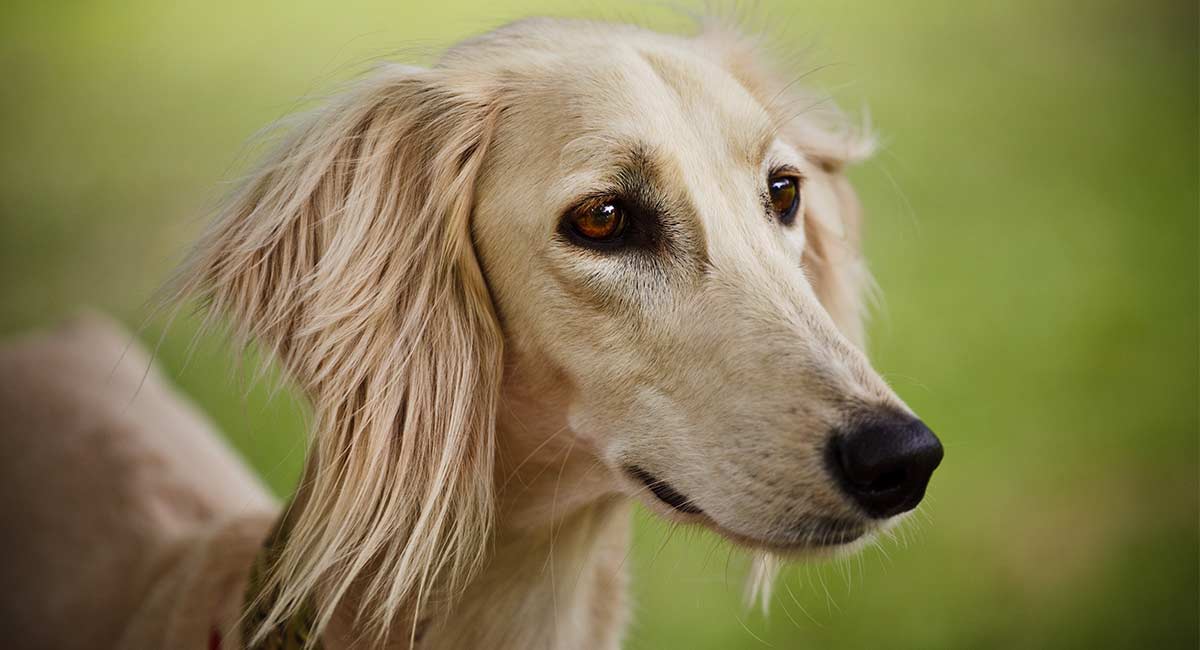 The Saluki is slim and swift. They love sprinting and are extremely fast. While they do not have much muscle, they are very strong and balanced. These dogs are quite beautiful, but they are independent and dignified, which can make owning them a challenge.
Sloughi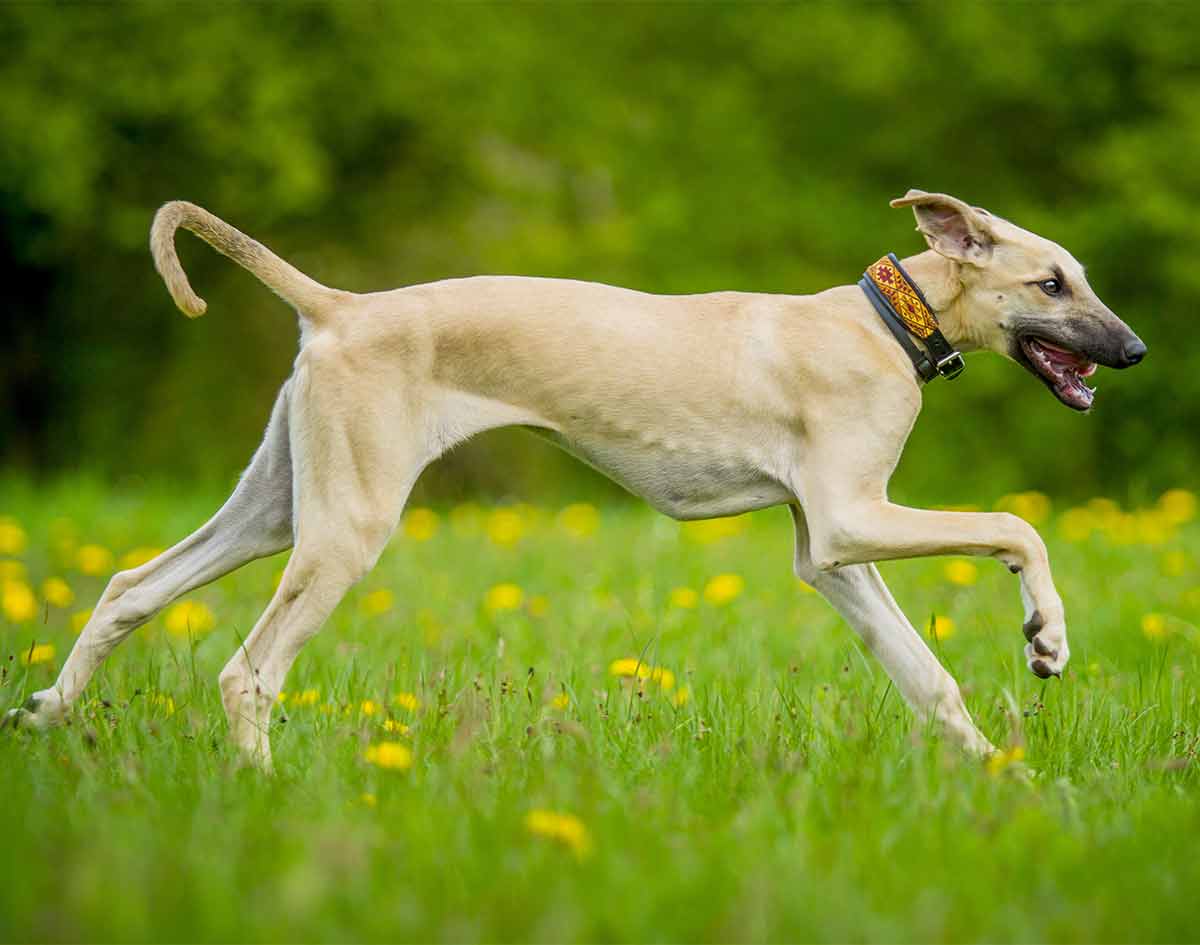 Nicknamed the Arabian Greyhound, the Sloughi is an ancient sighthound bred to work wild game like hogs, rabbits, and jackals. This breed can become sedentary in the home, but the Sloughi truly shines when provided with copious amounts of exercise.
These dogs are highly athletic and agile, with a very high prey drive.
Slovensky Kopov
Also known as the Slovakian Hound, this medium-sized dog has a strong sense of smell. They are relatively agile and very strong.
Working Dogs
This set of dogs are hard working, protective and loyal.
Schapendoes
This shaggy dog is also known as the Dutch Sheep Dog. They were once the most popular sheepdog in the Netherlands, but their numbers declined after the Border Collie was introduced.
The Schapendoes are lightly built with long coats. Their ability to jump is extraordinary, making them excel at agility and other dog sports.
Shiba Inu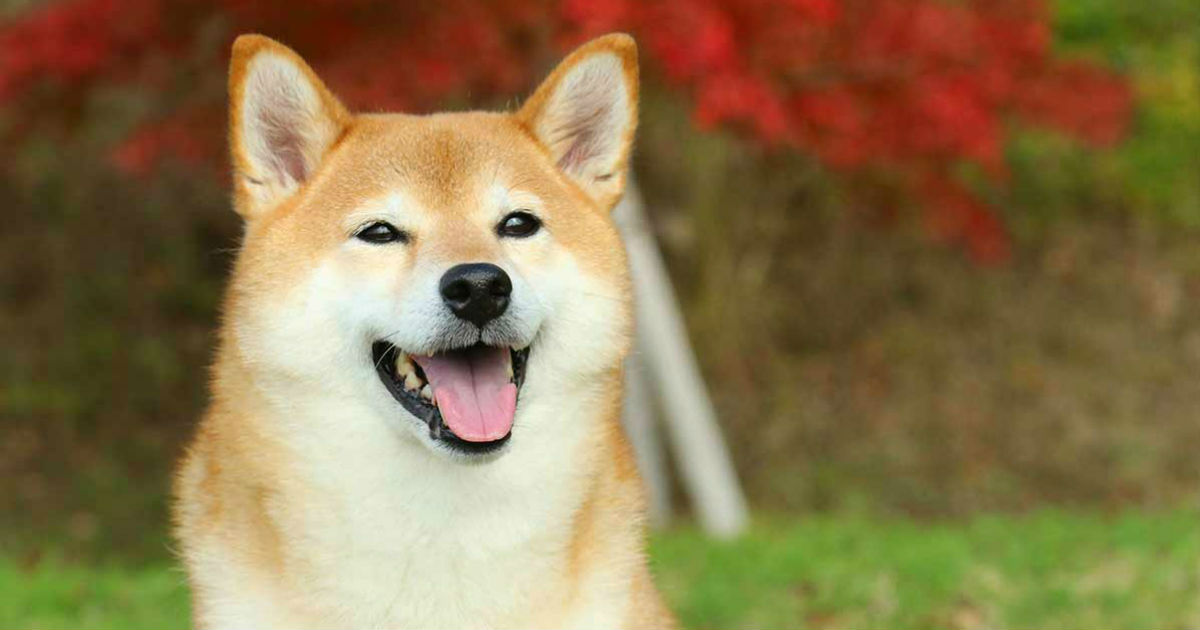 This ancient Japanese breed was originally a hunter. Shiba Inu were brought to America from Japan 60 years ago. This breed's popularity has been growing steadily in the West. And they are already the most popular dog in their homeland.
Siberian Husky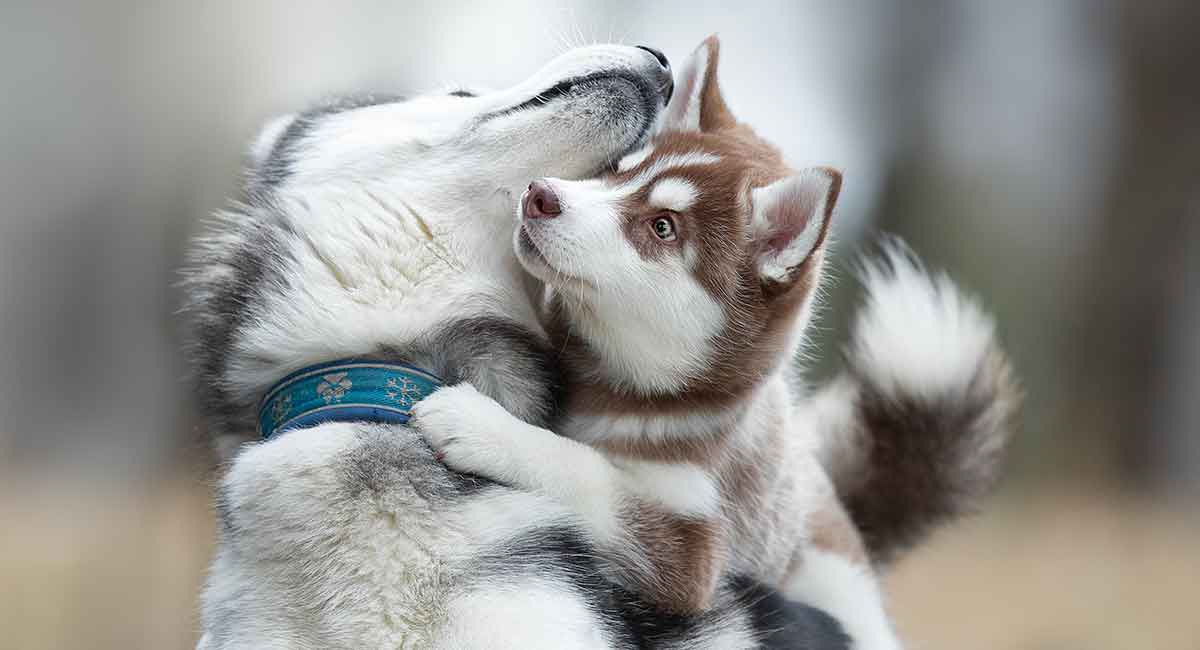 This well-known working dog was bred to pull light loads across vast frozen expanses. They have thick fur to keep them warm in freezing temperatures and have extremely high endurance. Because these dogs were built to work, they require quite a bit of exercise.
The Siberian Husky loves family life and can become very attached. Separation anxiety is possible. These dogs are naturally friendly and do not make good watchdogs. But they will chase small animals and do not do well in homes with small animals.
Hunting and Retriever Breeds
These dogs worked with their handlers to find, flush and retrieve game. Often working with hand signals or whistles, they are built for endurance and tenacity.
Spinone Italiano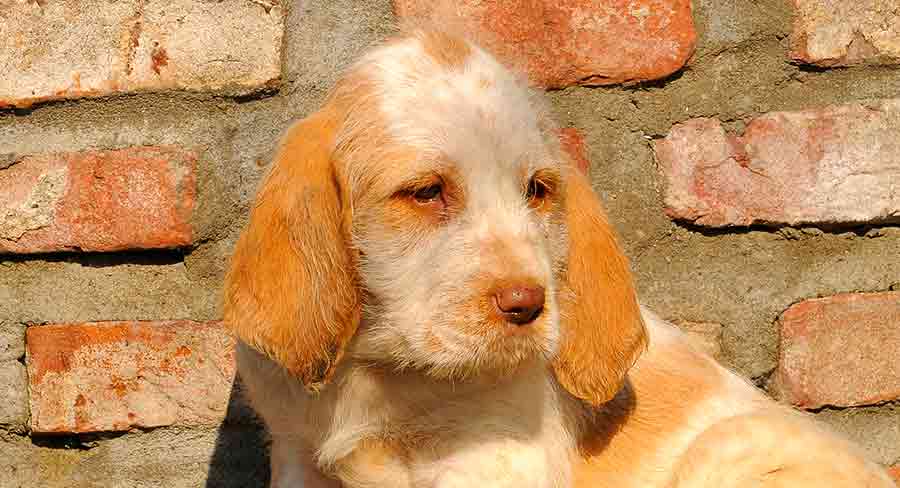 Famed for their versatility, the Italian Spinone can hunt all manner of things. But they also make good companion dogs.
Stabyhoun
These independent dogs are native to the Netherlands where they once hunted moles and rabbits. They are inquisitive, gentle and patient pets, with a strong family bond.
Standard Schnauzer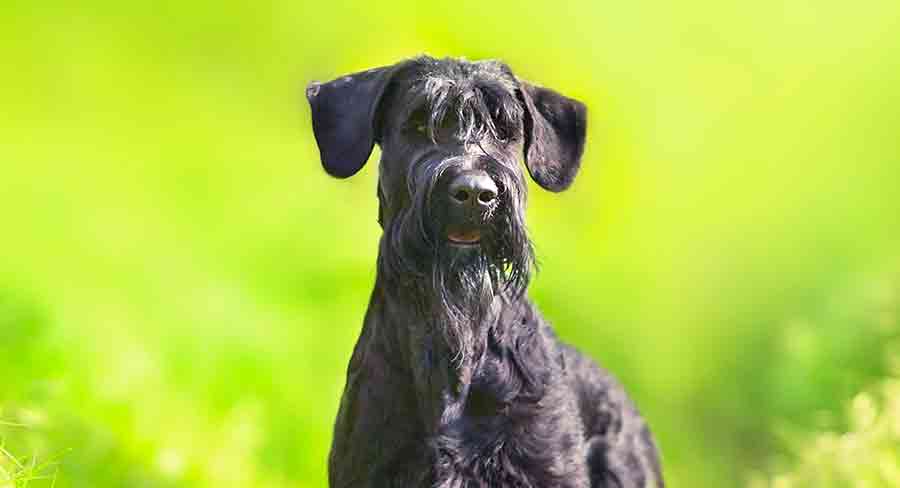 This high-spirited dog hails from Germany, where they were all-purpose farm dogs. These dogs are social companions, great watchdogs, and have a high prey instinct. The Standard Schnauzer can be somewhat stubborn and have to be trained with a confident hand.
Spanish Water Dog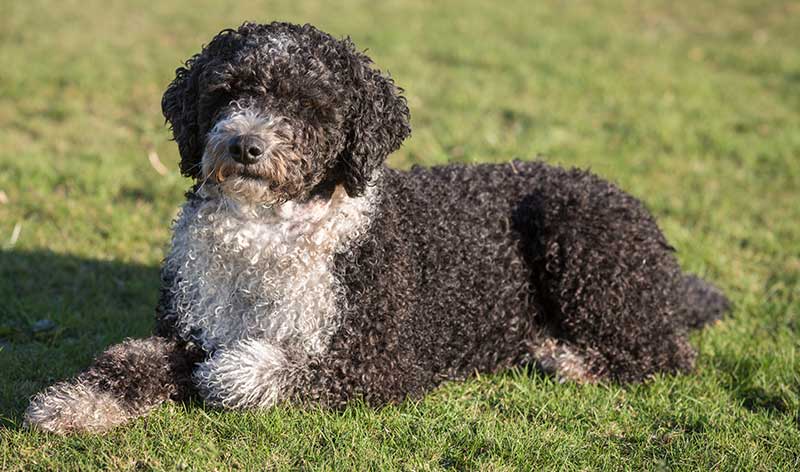 These inexhaustible workers are most known for their unique coat. It is naturally curly and very similar to wool. They can be anywhere from black to beige to white. Bred as both a herder and waterfowl retriever, these dogs also make good companion and watchdogs.
Slovakian Wirehaired Pointer
The Slovakian Wirehaired Pointer is a large dog of moderate strength. These dogs always come in a grey color, and their hair is rough. They are able to work nearly anywhere – woods, water, and plains.
Their obedience and trainability make them a good candidate for nearly every type of work.
Herding Dog Breeds That Start With S
These dogs have a history working with cattle, sheep and other livestock. They need to be very cooperative, intelligent and good at following directions over long distances.
Shetland Sheepdog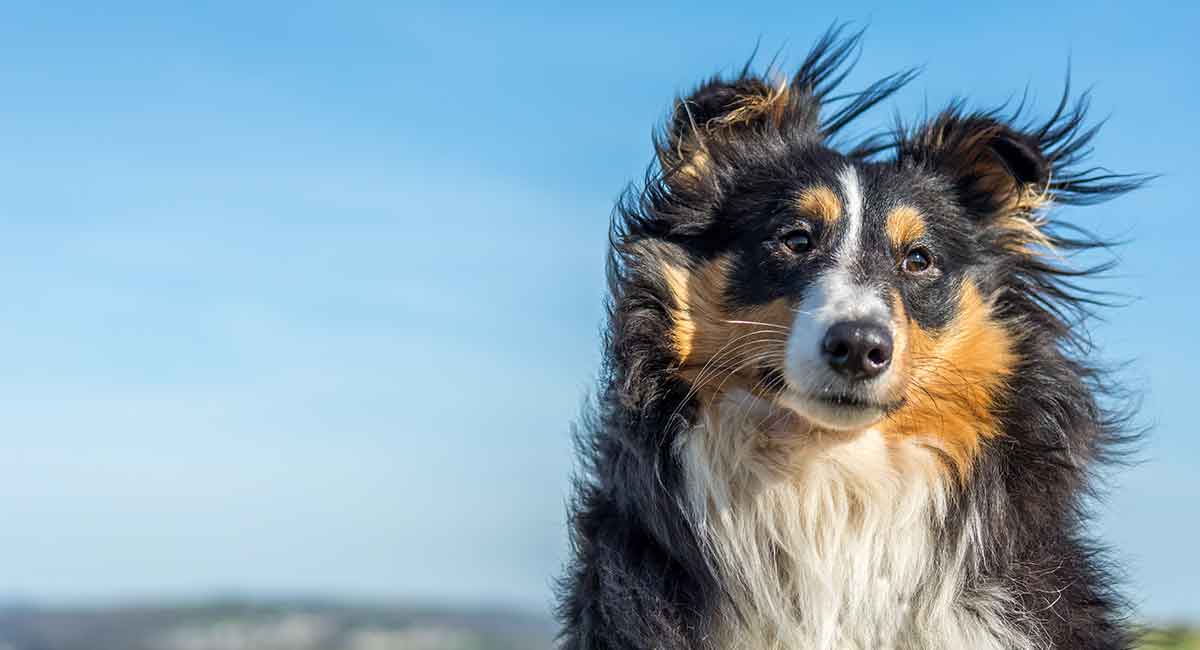 Herders raised these small herding dogs on Scotland's remote Shetland Islands. Shetland Sheepdogs are extremely trainable. They are world-class competitors in obedience, agility, and herding trials.
Swedish Lapphund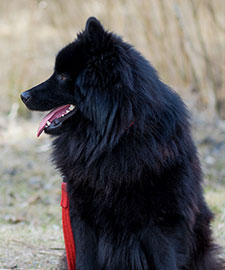 These active dogs make great family companions. They are very alert and friendly, but can also be independent and stubborn. They have a high activity need and retain their guarding and herding instincts.
Swedish Vallhund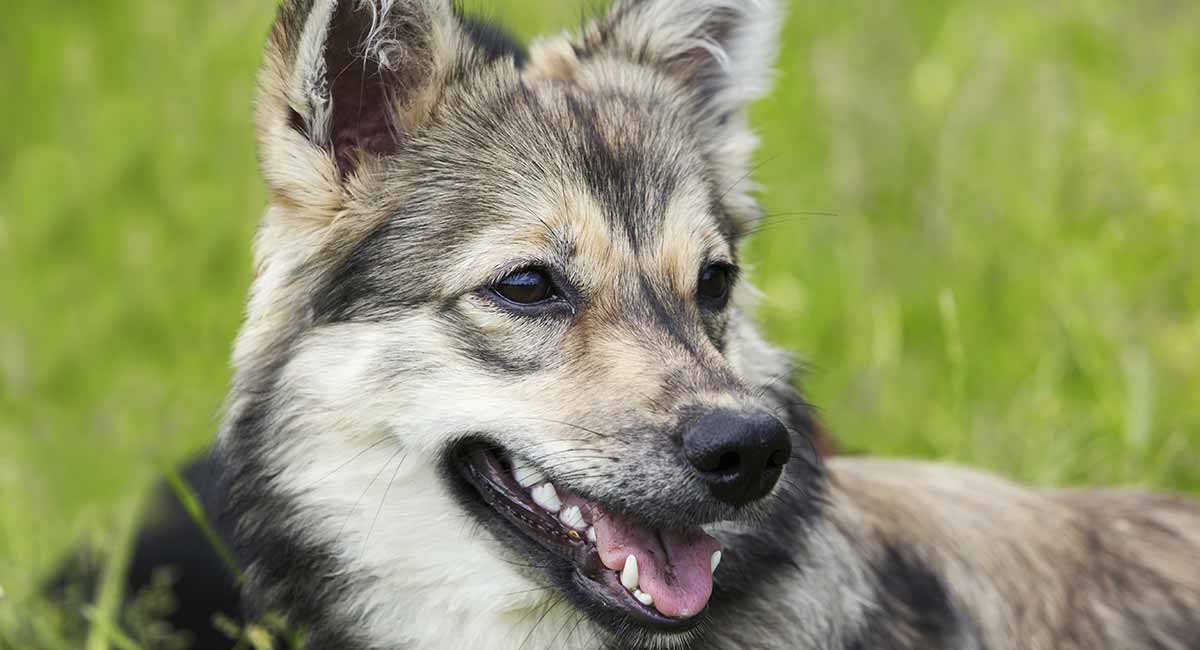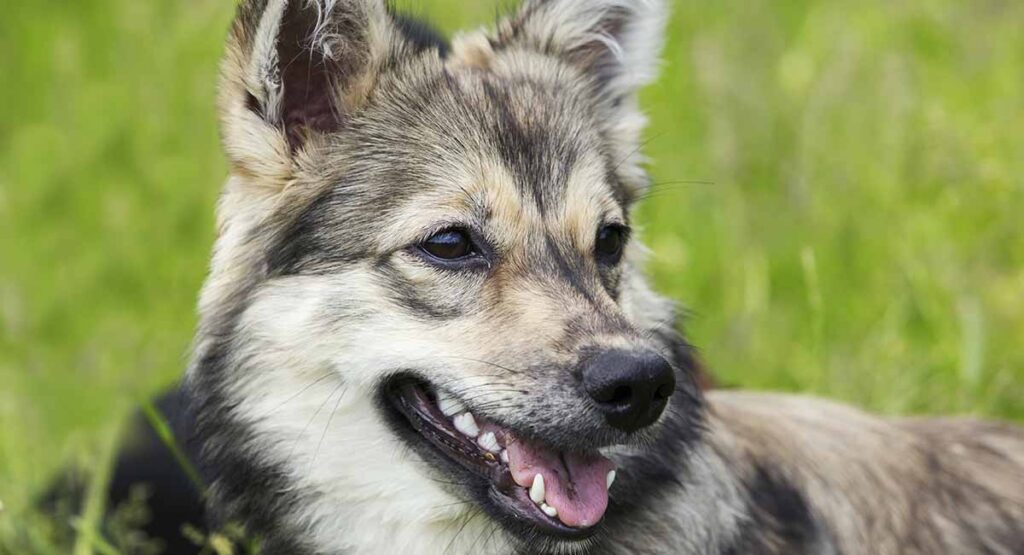 The very last of the dog breeds that begin with S, this ancient breed is a social herding dog. They have unique vocalizations and a cheerful demeanor. Originally built for herding cattle, they are active and have high endurance.