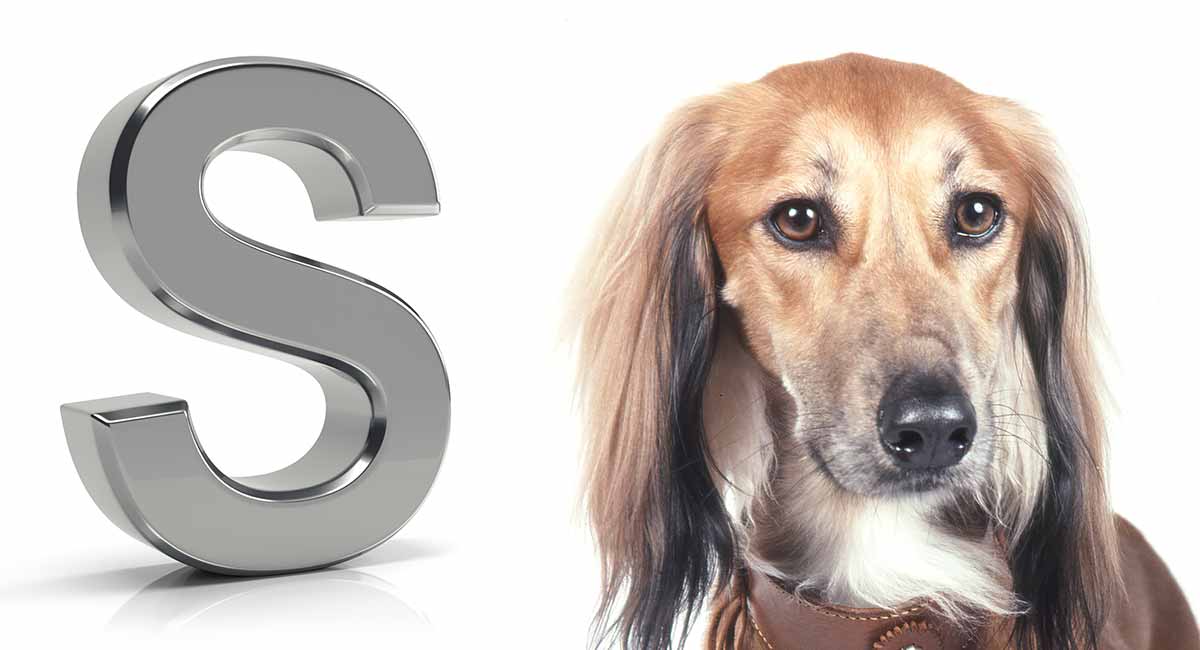 Today we're looking at dog breeds that start with s.
There are hundreds of different dog breeds. And over thirty of them start with the letter S.
From the giant Saint Bernard to the little Schipperke, the speedy Sloughi to the sturdy Smooth Fox Terrier, dog breeds that start with S have something for everyone.
Whatever your interest, we've gathered all the dog breeds that start with S into this article.
So let's take a look at them.
Saint Bernard
The Saint Bernard is not actually that popular in modern times.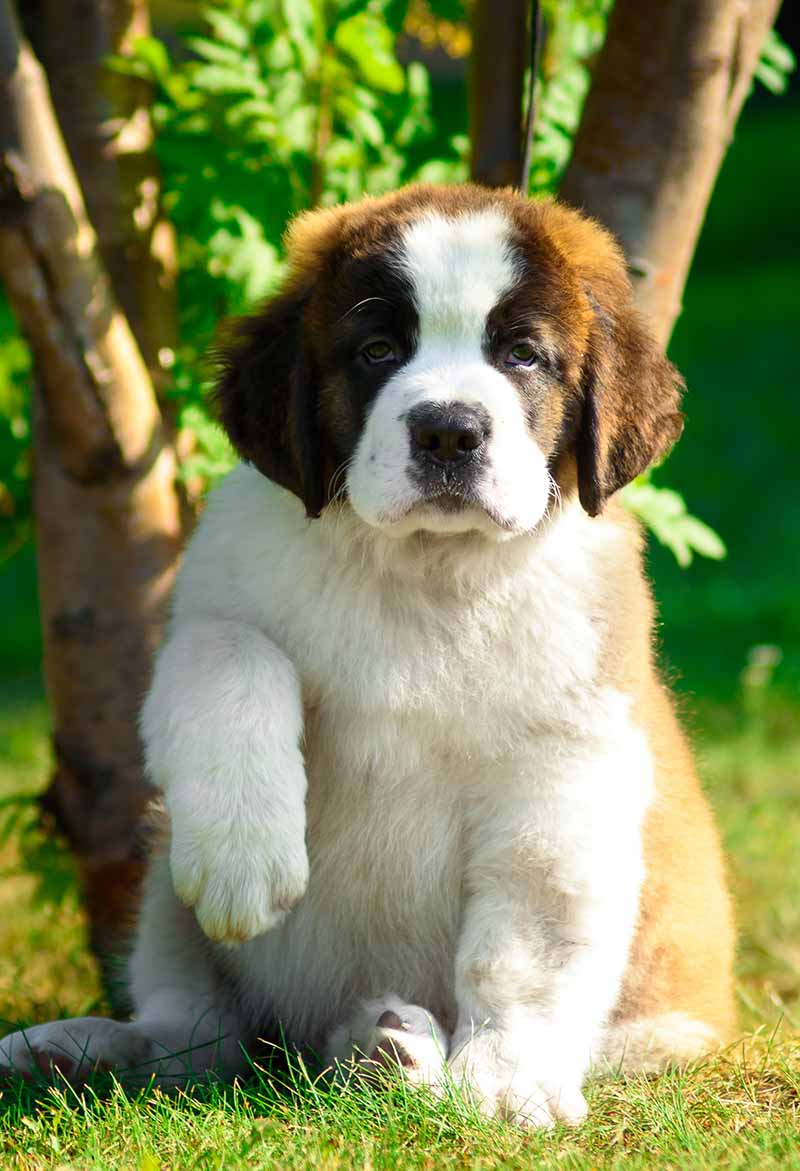 But it is still one of the most well-known dogs around the world.
They are very large and muscular.
However, they are also quite calm and laid-back.
They are also known as the nanny dog, because they are very good with children.
They are generally pretty healthy.
But they are prone to bloat, hip dysplasia, and eye disease.
Saluki
The second of our dog breeds that start with S, this ancient breed was once the hunting hound of kings.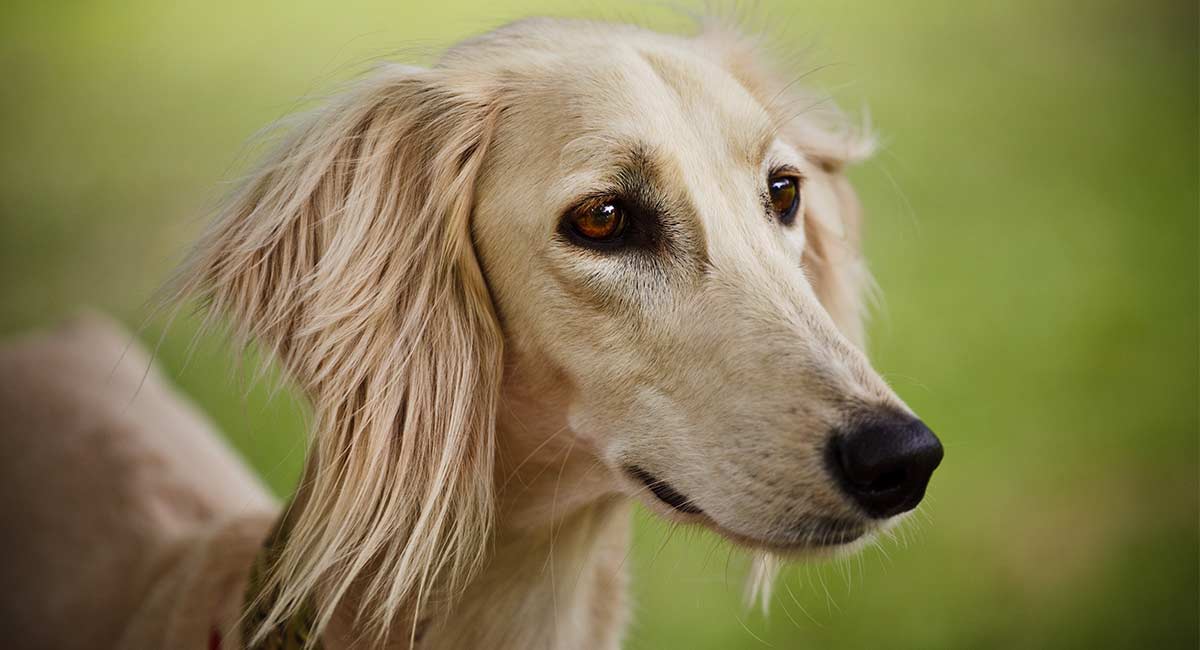 The Saluki is slim and swift.
They love sprinting and are extremely fast.
While they do not have much muscle, they are very strong and balanced.
These dogs are quite beautiful.
But they are independent and dignified, which can make owning them a challenge.
Samoyed
The Samoyed is a large but graceful dog.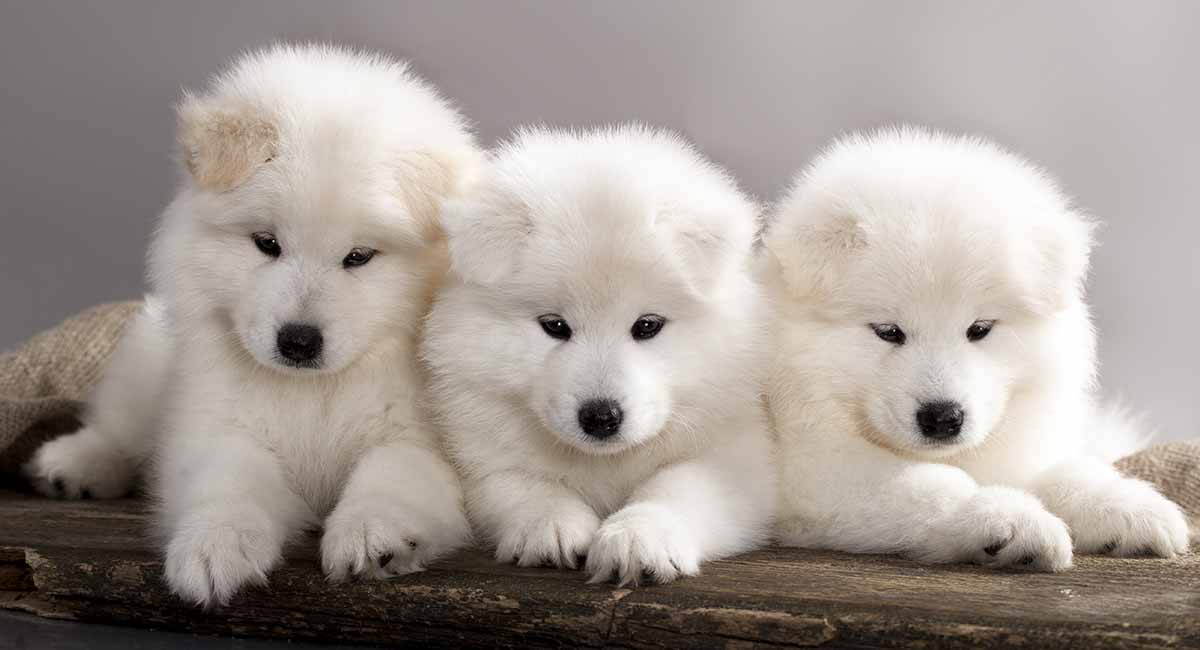 They have a thick, all-white coat that makes them impervious to the cold.
Samoyeds are both beautiful and functional.
They even have a perpetual smile, which also prevents them from drooling and developing icicles on their face.
Their history as a working dog means they have a lot of energy.
They require a big yard and lots of exercise.
Schapendoes
This shaggy dog is also known as the Dutch Sheep Dog.
They were once the most popular sheepdog in the Netherlands, but their numbers declined after the Border Collie was introduced.
The Schapendoes are lightly built with long coats.
Their ability to jump is extraordinary, making them excel at agility and other dog sports.

Schipperke
The next of our dog breeds that start with S, the Schipperke is a dog native to Belgium.
They stand at no higher than 13 inches.
But these small dogs are built to work hard, bred to be ratters and watchdogs.
Their powerful jaws and forequarters make them perfect for hunting rats.
Their black mane and foxy features make them stand out easily from the crowd.
Scottish Deerhound
As you might guess, the Scottish Deerhound was bred to hunt giant red deer.
These dogs require a lot of exercise and can be difficult to raise without a companion playmate.
These dogs will not tolerate the crate all day like other breeds; they must exercise and play freely.
Scottish Terrier
This compact breed is known for their independent nature and unique looks.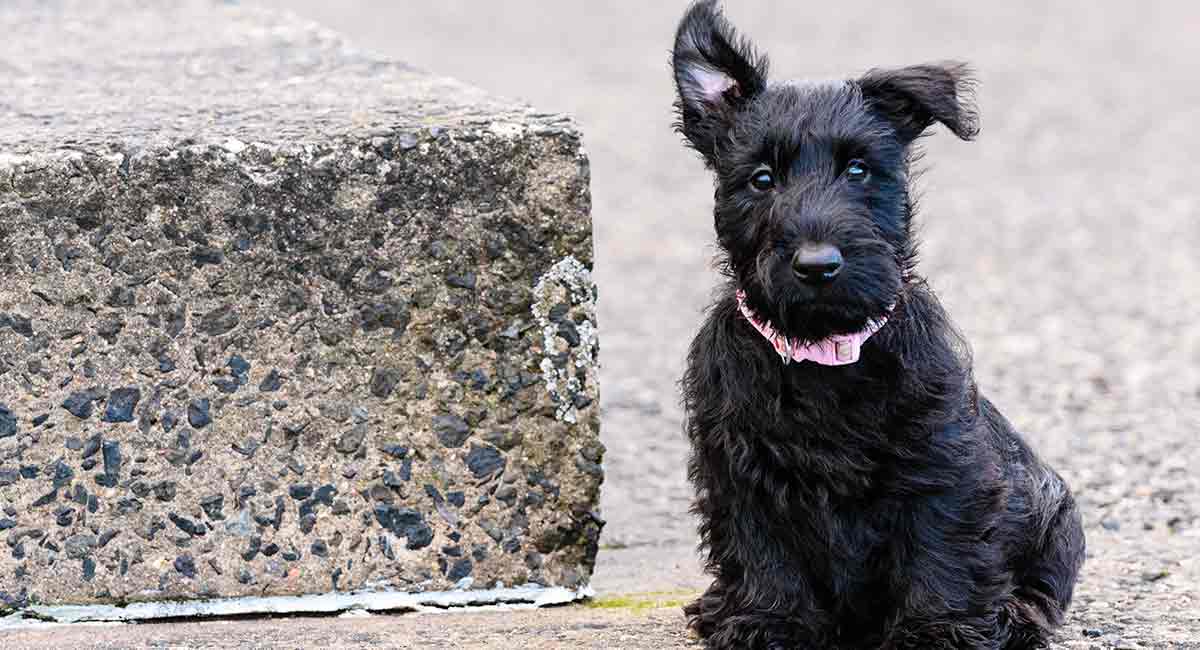 The distinctive fur around their beard, legs, and lower body make them nearly impossible to miss.
Scottish Terriers were bred for hunting, and their hunting instinct is still very prominent.
They can be aloof with strangers and make excellent watchdogs.
They do suffer from a few health problems, including myeloencephalopathy.
Sealyham Terrier
Weighing only 24 pounds, these canines are often classed as small dogs.
However, they are stronger and more substantial than most other small dog breeds.
Their waterproof coat is nearly always white, and they have lavish facial hair.
These dogs are affectionate, outgoing, and trainable.
But they can also be a little bit stubborn at times.
Segugio Italiano
These eager-to-please dogs hunt small game.
Originally, this game would have been wild boars in Italy.
However, in modern times they are more likely to hunt rabbits.
These dogs are praised for their strong nose and "steel legs," which make them excellent hunting dogs.
But these dogs also make good family pets.
They need quite a bit of exercise, though.
Shetland Sheepdog
Herders raised these small herding dogs on Scotland's remote Shetland Islands.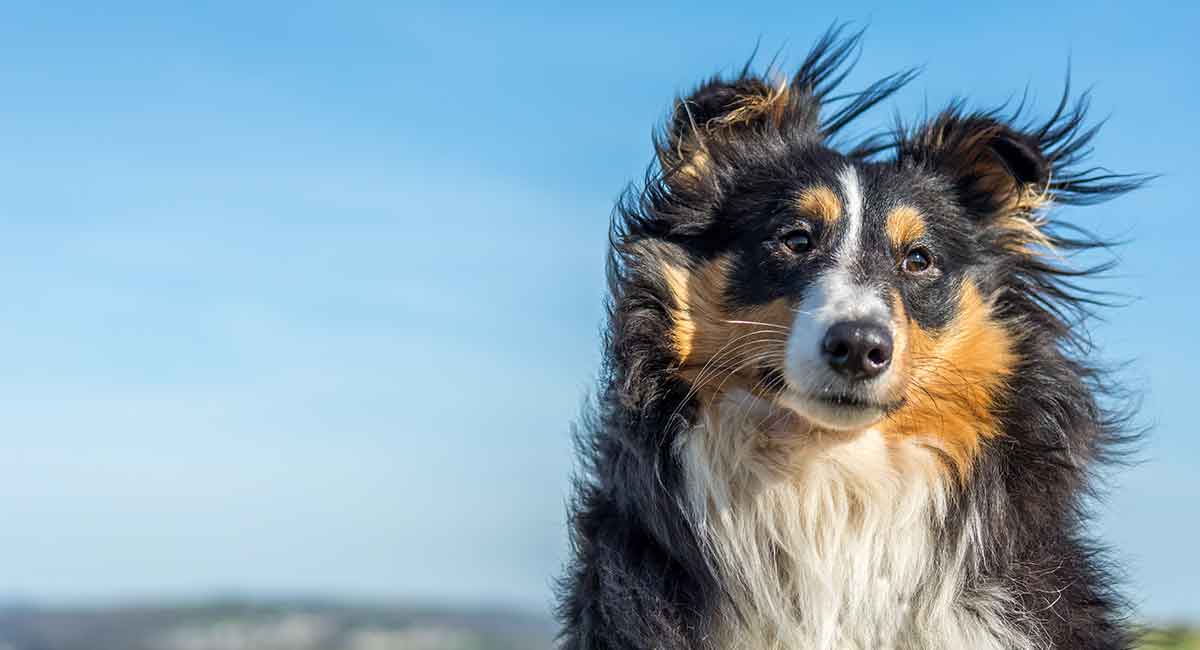 Shetland Sheepdogs are extremely trainable.
They are world-class competitors in obedience, agility, and herding trials.
They are often described as affectionate but can be reserved around strangers.
Shiba Inu
This ancient Japanese breed was originally a hunter.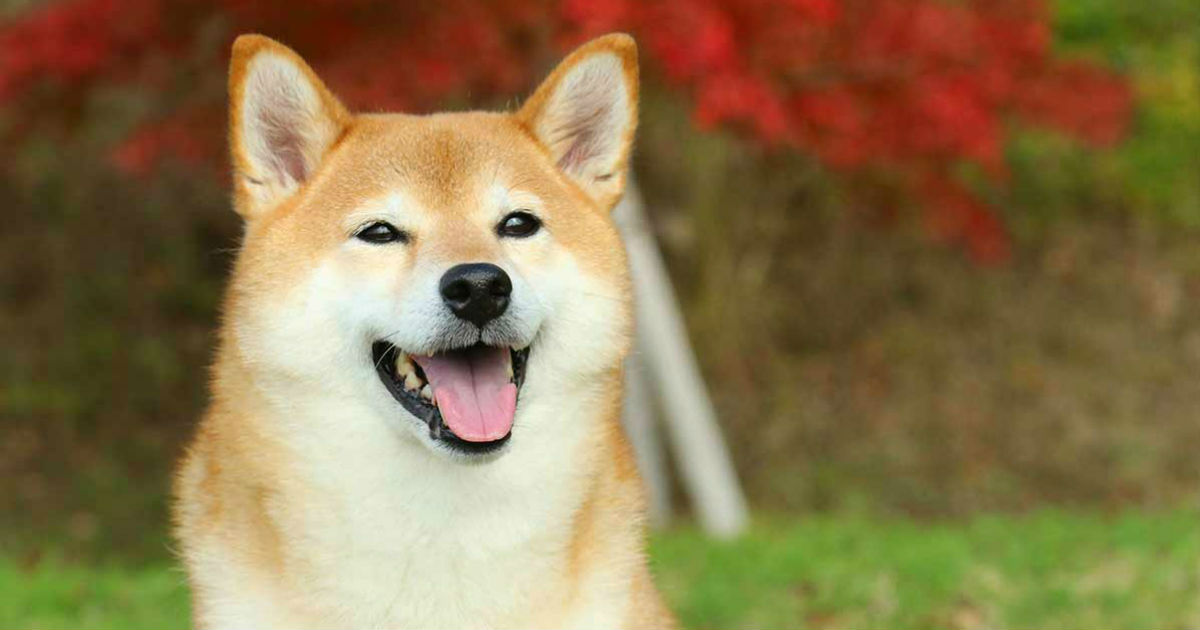 Shiba Inu were brought to America from Japan 60 years ago.
This breed's popularity has been growing steadily in the West.
And they are already the most popular dog in their homeland.
Typically, they are red, black, or tan with white markings.
They are confident and can be quite bold.
Shih Tzu
These "lion dogs" are hard to mistake.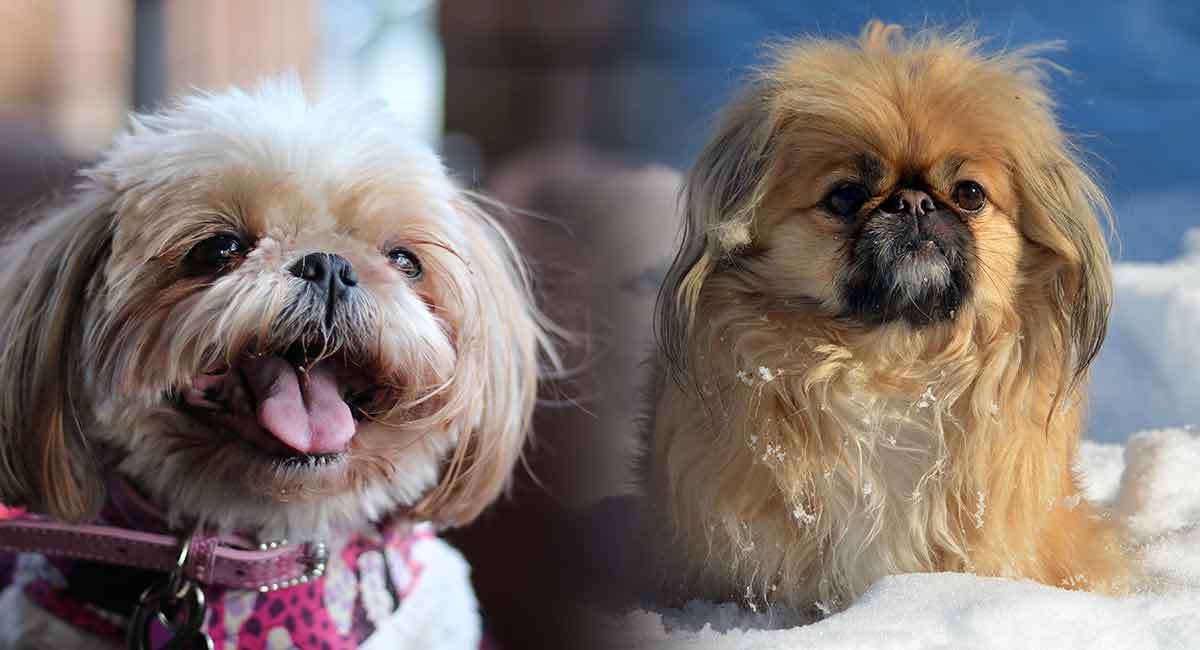 They are small, weighing only between 9 to 16 pounds.
And their coat can come in a wide range of colors.
Shih Tzu are affectionate and laid back.
But they come with many health problems due to their short snout and long face.
Shikoku
Another of the Japanese dog breeds that start with S, the Shikoku is a lesser-known dog. But they can make great family pets.
Much like the Shiba Inu, these medium-sized dogs started as hunters.
They have extremely high endurance and are very muscular.
Their coat can be harsh, but their undercoat is usually very soft.
They come in many colors, such as red, black, and tan.
These dogs are very trainable and aim to please their owners.
They are also very healthy.
Siberian Husky
This well-known working dog was bred to pull light loads across vast frozen expanses.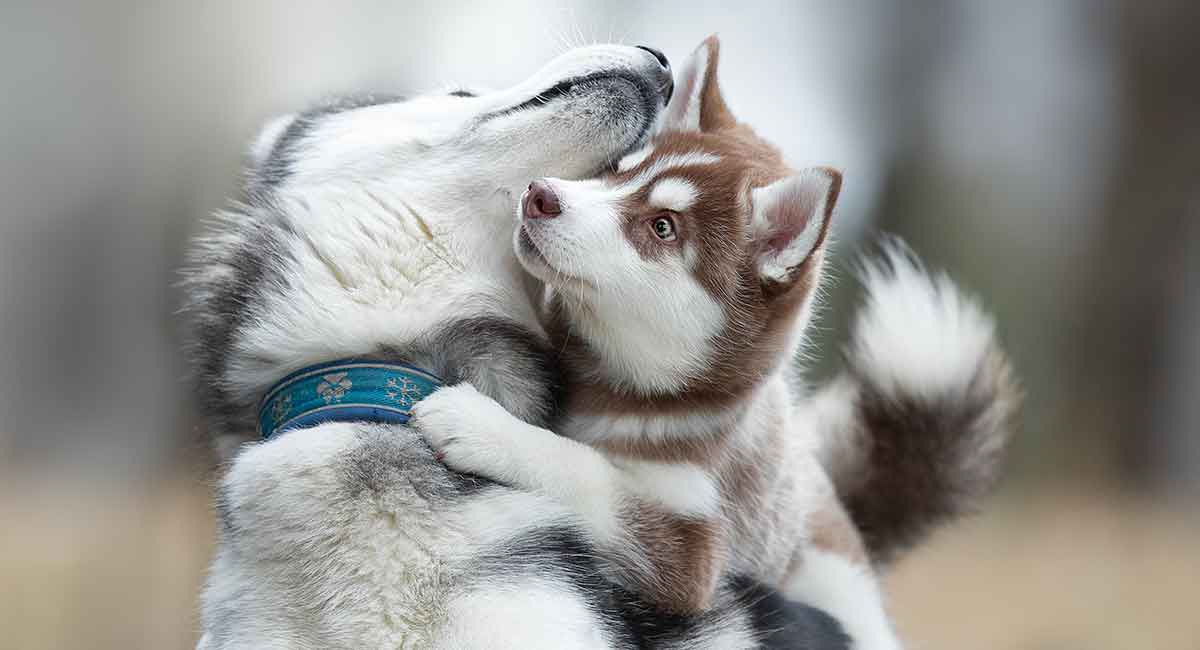 They have thick fur to keep them warm in freezing temperatures and have extremely high endurance.
Because these dogs were built to work, they require quite a bit of exercise.
The Siberian Husky loves family life and can become very attached.
Separation anxiety is possible.
These dogs are naturally friendly and do not make good watchdogs.
But they will chase small animals and do not do well in homes with small animals.
Silky Terrier
While the Silky Terrier may look similar to dogs meant to be a lapdog, the Silky Terrier is a terrier through-and-through.
Terriers were bred to hunt and kill small rodents and rats to keep the house free of vermin.
As such, the Silky Terrier will have a high level of energy and good agility.
This dog will require regular exercise.
Silky Terriers have a strong prey drive, so a leash is necessary when going for a walk.
Skye Terrier
Similar to the Silky Terrier in its elegant appearance, this is a ratting dog, too.
Because the Skye Terrier was bred to hunt rodents, they will require regular exercise.
Paired with a strong prey drive, they are eager to chase rodents on sight.
Eager to please, they will bond with their owners quickly.
However, they are sensitive and do not respond well to negative training methods.
These dogs are wary around strangers.
These dogs can also make wonderful watchdogs due to their excitability.
Sloughi
Nicknamed the Arabian Greyhound, the Sloughi is an ancient sighthound bred to work wild game like hogs, rabbits, and jackals.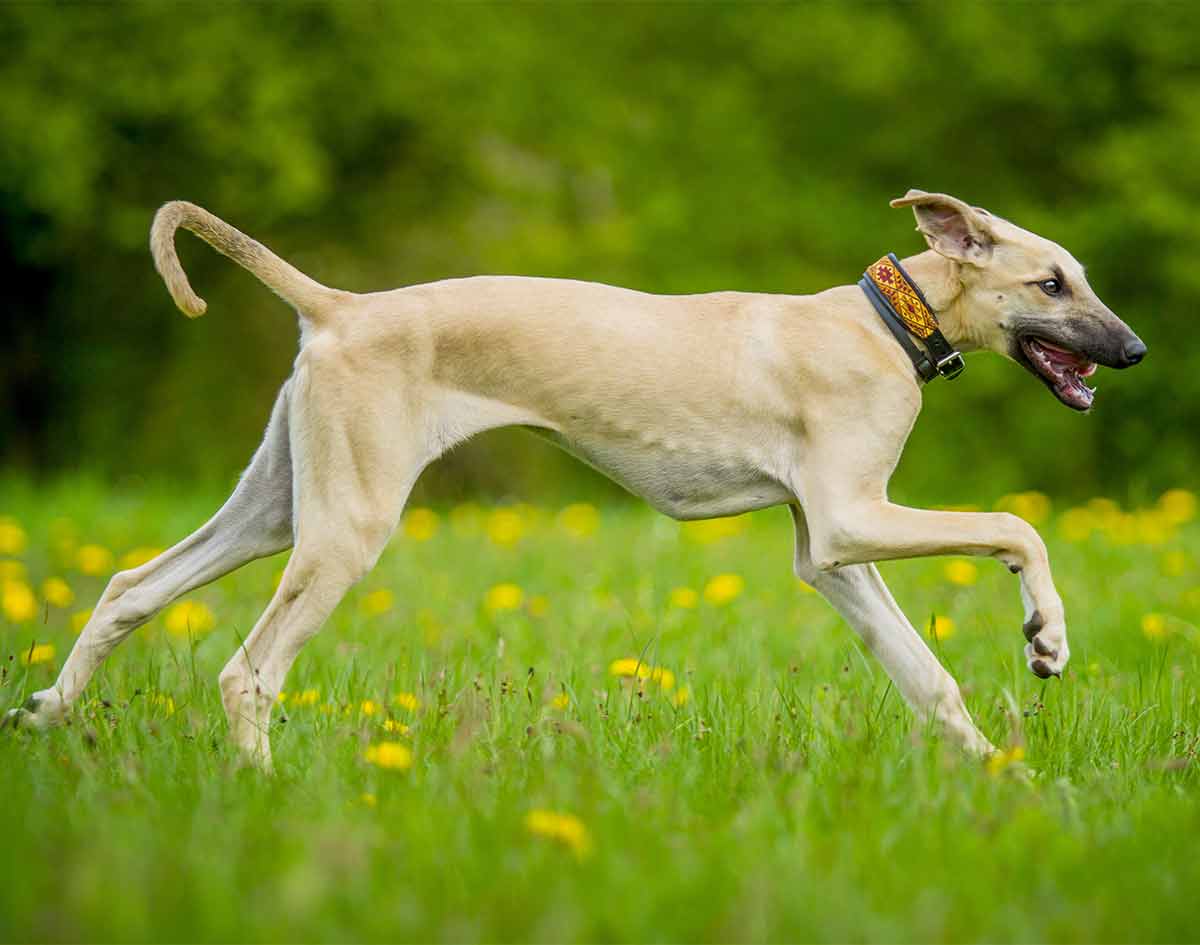 This breed can become sedentary in the home, but the Sloughi truly shines when provided with copious amounts of exercise.
These dogs are highly athletic and agile, with a very high prey drive.
Slovakian Wirehaired Pointer
The Slovakian Wirehaired Pointer is a large dog of moderate strength.
He was built to work, but carries himself with nobleness and confidence.
These dogs always come in a grey color, and their hair is rough.
They are able to work nearly anywhere – woods, water, and plains.
Hunters often use them to search and retrieve wounded game.
However, their obedience and trainability make them a good candidate for nearly every type of work.
Slovensky Cuvac
This canine looks a lot like other types of mountain dogs.
It has a large appearance, thick coat, and lots of endurance.
Originally from the Slovakian mountains, the Slovensky Cuvac is strong boned, fearless, and alert.
These dogs can withstand the tough conditions of the mountain, which shows in both their appearance and temperament.
Their alertness makes them wonderful watch and guard dogs.
Slovensky Kopov
The second of the Slovakian dog breeds that start with S is the Slovensky Kopov.
Also known as the Slovakian Hound, this medium-sized dog has a strong sense of smell.
They are relatively agile, but also very strong.
Their coarse coat is always black with tan markings.
And they are extremely intelligent.
They have an extremely good sense of smell and direction.
It is not uncommon for them to dominate the world of hunting.
Small Munsterlander Pointer
The Small Munsterlander Pointer was originally a hunter, but they also make wonderful companion dogs.
They are alert and friendly.
They become attached to their master but still remain well-behaved around other people.
These dogs still retain a high level of predatory instinct, however.
So they are not suitable for homes with small animals.
Smooth Fox Terrier
These dogs are very similar to their close cousin, the Wire Fox Terrier.
They stand at a maximum of 15.5 inches at the shoulder, like their cousins, and have a similar temperament.
The main difference is that these dogs have a smoother coat and a more V-shaped head.
These clever dogs are strong and sturdy.
They were built for hunting, and it shows in their agile movements.
Soft Coated Wheaten Terrier
The Soft Coated Wheaten Terrier's most distinguishing feature is their silky, waving coat.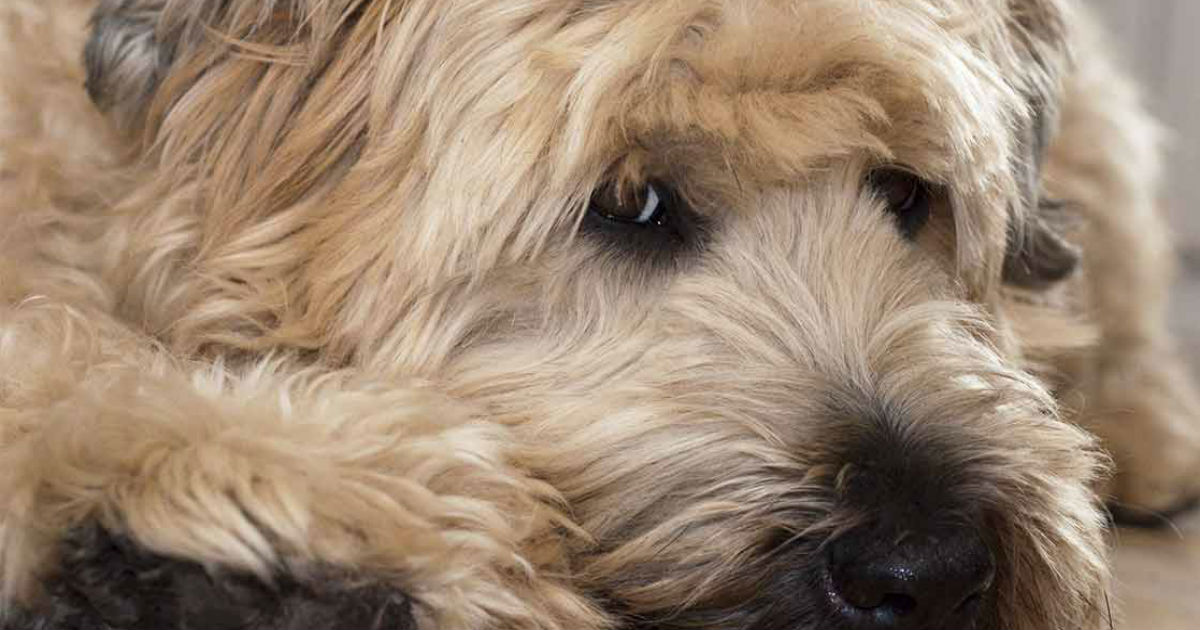 It can range from beige to gold but is always light in color.
Their coat is low-shed, but you will need to groom it regularly.
While these dogs look very dainty, they are hard-muscled and built to work.
This might look like a toy breed, but they belong very solidly in the terrier category.
Spanish Mastiff
Used for guarding and defense, the Spanish Mastiff is a very large dog.
They are muscular and well-balanced.
Their bark is low-pitched, and you can hear it from a considerable distance.
Because of their background, these dogs make good watch and guard dogs.
In the right family, they are also suitable companions.
Spanish Water Dog
These inexhaustible workers are most known for their unique coat.
It is naturally curly and very similar to wool.
They can be anywhere from black to beige to white.
Bred as both a herder and waterfowl retriever, these dogs also make good companion and watchdogs.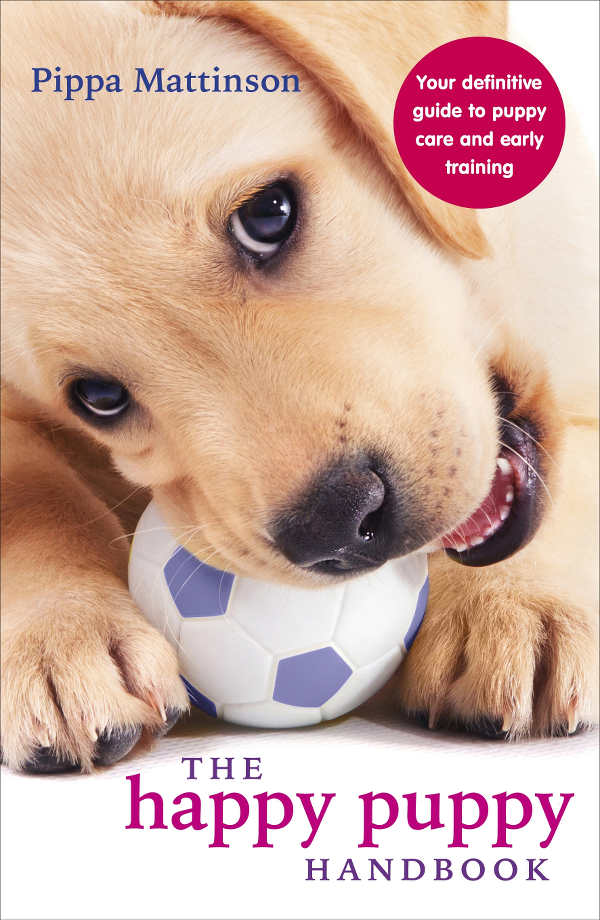 Spinone Italiano
This hunting dog is sociable, docile, and patient.
They are muscular and powerful with lots of endurance.
They are mostly known in Italy.
But they are gaining ground in America.
Famed for their versatility, the Italian Spinone can hunt all manner of things.
But they also make good companion dogs.
Stabyhoun
Another of the hunting dog breeds that start with S, these independent dogs are native to the Netherlands.
They once hunted moles and rabbits. But they mostly hunt ducks and other birds today.
They are inquisitive, gentle, and patient.
With a strong family bond, these dogs are extremely trainable and eager-to-please.
Staffordshire Bull Terrier
These dogs are quite short, standing at only 14 to 16 inches.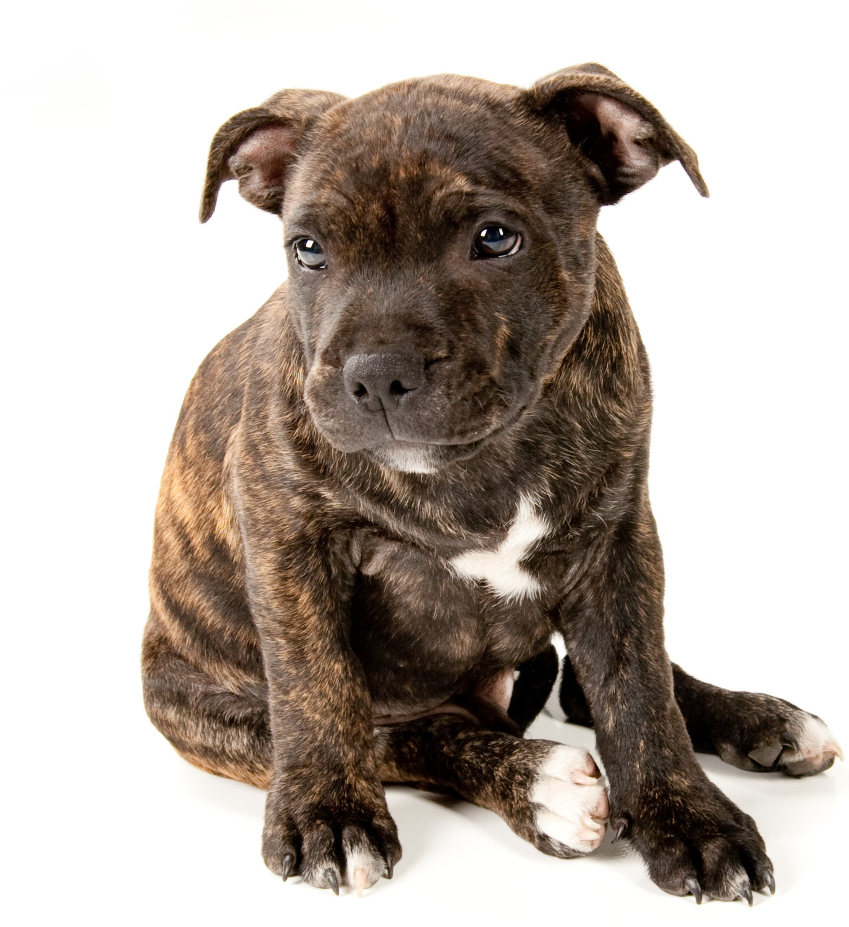 But they can weigh anywhere between 24 to 38 pounds.
The Staffordshire Bull Terrier was once bred for England's fighting pits.
However, today they are very sweet and family-oriented.
Sadly, these dogs are also prone to quite a few health problems, including hypothyroidism and neurometabolic disorder.
Standard Schnauzer
This high-spirited dog hails from Germany, where they were all-purpose farm dogs.
These dogs are social companions, great watchdogs, and have a high prey instinct.
The Standard Schnauzer can be somewhat stubborn and have to be trained with a confident hand.
Sussex Spaniel
These dogs are long and low to the ground.
Originally bred to retrieve birds, they have high strength and endurance.
While they are very short, they are also very muscular and deep-chested.
Swedish Lapphund
These active dogs make great family companions.
They are very alert and friendly, but can also be independent and stubborn.
They have a high activity need and retain their guarding and herding instincts.
Swedish Vallhund
The very last of the dog breeds that begin with S, this ancient breed is a social herding dog.
They have unique vocalizations and a cheerful demeanor.
Originally built for herding cattle, they are active and have high endurance.
Summary of Dog Breeds that Start With S
We hope you've enjoyed our summary of dog breeds that start with S.
From hunters to herding dogs, big to small, and Asia to Europe, we think you'll agree there are a fabulous range to choose from.
Does your family include one of these dog breeds that start with S? Or maybe even one we've missed out?
We'd love to hear from you in the comments below.
References and Resources
Scurrell. "Neuropathological Findings in a Staffordshire Bull Terrier with l-2-Hydroxyglutaric Aciduria." Journal of Comparative Pathology. 2008.
Serpell, James. The Domestic Dog: Its Evolution, Behavior, and Interactions with People." Cambridge University Press. 1995.
Scott. "Inhibitory Training of Dogs: Effects of Age at Training in Basenjis and Shetland Sheepdogs." The Journal of Psychology. 2012.
Cox. "Myeloencephalopathy resembling Alexander's disease in a Scottish terrier dog." Acta Neuropathologica. 1989.
Parker, Heidi. "Breed relationships facilitate fine-mapping studies: A 7.8-kb deletion cosegregates with Collie eye anomaly across multiple dog breeds." Genome Research. 2007.