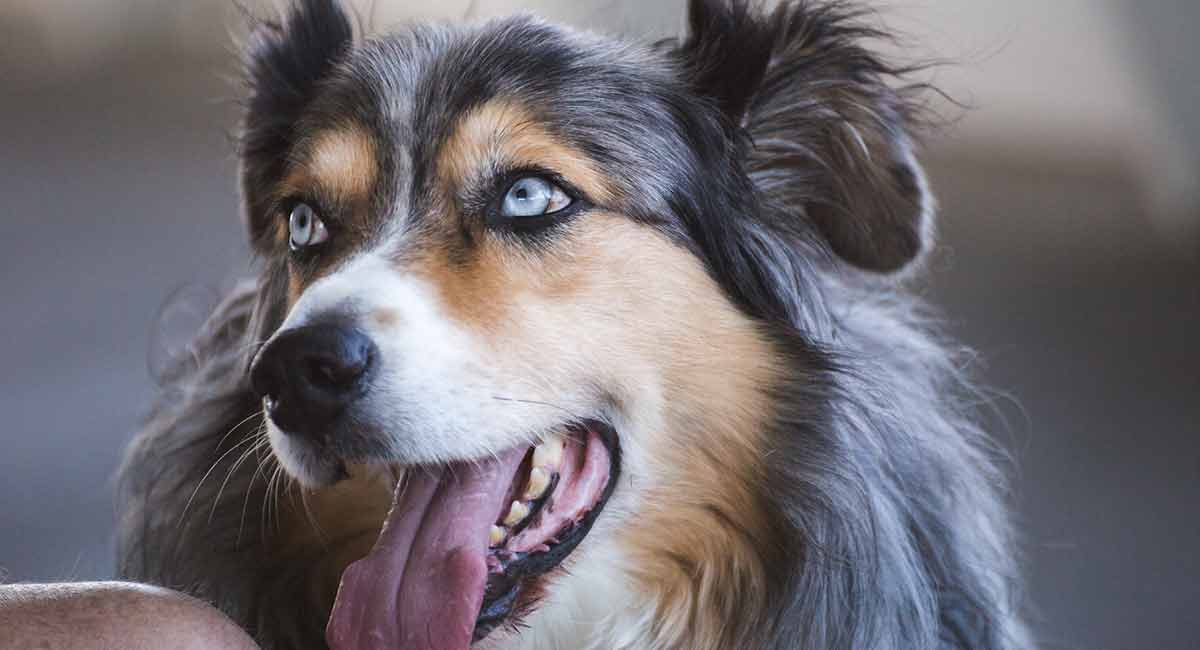 Do Australian Shepherds shed? If you're planning on bringing this intelligent and exuberant ranch dog into your home, this is a question you're sure to be asking.
The Australian Shepherd's glossy coat comes in a black, red, and merle, which is a striking dappled pattern in contrasting shades of blue or red.
Some dogs also have a variety of white and tan markings.
While Aussie coats are certainly eye-catching, you're probably wondering how much of this lustrous fur is going to end up sticking to your clothes and furniture.
Do Australian Shepherds Shed?
Despite what you may have heard, all dogs shed. Some breeds just shed more than others.
Unfortunately, the Australian Shepherd's gorgeous coat is one that sheds a lot.
Even the breeds that are touted as being hypoallergenic or allergy-free are shedders.
The reality is that all dogs produce allergens and there is no such thing as a hypoallergenic dog.
The difference is that loose hairs get trapped in the curly coat of dogs like Poodles who are often called hypoallergenic. They're still shedding, it's just less noticeable around the house.
Dog Fur and Allergies
It's actually not the dog's hair which causes allergies, but tiny airborne protein molecules that are in their saliva, urine, and dander.
In fact, the reason some people have an allergic reaction has more to do with the individual dog than a specific breed.
It all comes down to the chemical makeup of the allergy sufferer and the dog.
Spending time with a particular pooch is the only way to find out for sure if they will trigger allergy symptoms.

Why Do Australian Shepherds Shed So Much?
The Australian Shepherd is descended from a long line of world-class European herding dogs.
Despite their name, this breed didn't end up in Australia until the early 1800s.
Like many working breeds these dogs have a double-layered, waterproof coat that's suited to the chilly climate of the Pyrenees Mountains where the breed originated.
They have an outer coat, which in the case of the Aussie, is of medium-length and can be either wavy or straight.
This coarse, weather-resistant layer keeps them from becoming too hot in the summer and too cold in the winter.
The undercoat is soft, dense, and varies with the climate to insulate the dog.
Australian Shepherds will shed quite heavily year round.
However, this will seem like nothing compared to the amount they'll shed during the spring and fall.
What is Coat Blowing?
Coat blowing is the term used to describe the process your dog undergoes to switch from their winter to their summer coat.
This is a natural process in which both layers of the old fur are shed to make way for new hair growth.
During this time you can expect an explosion of fur.
Why Do Dogs Shed?
Hormonal changes, which are affected by the amount of daylight, control hair growth.
That's why in the spring, as the days get longer, dogs lose their heavy winter coat.
Conversely, when the days get shorter in the autumn, it's time for them to ditch the summer coat and make way for the heavier winter coat.
Since the winter coat is considerably thicker, there's more fur to lose in the spring.
As a dog owner, it's important to understand that there's no way to stop your dog from shedding.
There are, however, ways you can help to minimize the amount of hair that accumulates on your clothes and upholstery, which we'll look into shortly.
Before we do, it's worth noting that there could be more nefarious reasons why your dog is losing excessive amounts of hair.
Other Reasons a Dog Might Be Shedding
If your dog starts to shed more than normal when it's not shedding season, it could be signs of an underlying health problem.
Unfortunately, there are a number of health conditions associated with hair loss in dogs.
They include:
bacterial, fungal, or parasitic infections
severe inflammatory diseases of the skin
hypothyroidism
allergies.
If your dog is constantly scratching, has bald patches, or loses hair in big clumps, these are symptoms that would merit a trip to the vet.
A protein deficiency can also cause the condition of your dog's hair and skin to suffer.
Temporary hair loss is also common during pregnancy.
How Much Do Australian Shepherds Shed?
The Australian Shepherd is a medium-sized dog with a lot of hair.
Most of these dogs will shed heavily year-round.
However, as mentioned, be prepared for a massive fur blowout in the spring when they lose their winter coat.
Some Aussies have coats that are easier to care for than others.
The hair on dogs who are bred for show tends to be longer than, for example, those from working lines.
Their outer coat can be straight or wavy and is generally of medium length, but does vary on different parts of the dog's body.
Hair on the head, ears, front of the forelegs and below the hocks is shorter and smooth.
The back of the front legs can be feathered, and fur around the neck forms a moderate mane, particularly in the male.
Their undercoat is softer and denser and can vary in thickness depending upon their environment.
Dealing with Australian Shepherds Shedding
The best way to deal with your Australian Shepherd's fur is regular grooming.
Weekly or bi-weekly brushing sessions with your Aussie will remove dead hair and debris and can prevent tangles and matting.
This will also spread natural oils throughout their coat to keep it healthy and looking silky smooth.
If their fur becomes too knotted you may need to visit a professional groomer to remove them.
Aussies are one of the most energetic dog breeds.
They love to work and play outdoors, so it's not uncommon for them to get dirty.
However, bathing your Australian Shepherd should be reserved for when they're particularly mucky.
Aussie Coat Care
Bathing them too often can deplete their coat of its natural oils.
This can make their fur brittle and dry out their skin.
Use a high-velocity dryer to dry their coat and make sure to blow the fur in the direction you want it to lay.
Running the dryer back and forth too quickly will only cause it to tangle.
During shedding season grooming will likely become a daily event to keep on top of all that excess fur.
An undercoat rake will reach down through their thick double coat to remove dead hair.
A slicker brush will help untangle the outer coat.
This article will give you all the information you need about the best tools for grooming your Aussie.
Investing in a vacuum designed to pick up pet hair is one of the best ways to keep unwanted fur from taking over your house.
You'll want to vacuum several times a week, especially in areas where your Aussie spends a lot of time.
Australian Shepherds Haircuts
You should never clip or shave an Australian Shepherd's coat unless it's required for health reasons.
Shaving will not reduce shedding, it will only make the hairs shorter.
The Aussie's lush coat plays an important role in regulating their body temperature throughout the year.
The outer coat is water resistant and shaving it leaves them susceptible to being wet in the winter.
During the summer it will leave their skin unprotected from harsh UV rays which can cause sunburn.
When an Australian Shepherd is shaved there's no guarantee that their double coat will grow back normally and completely.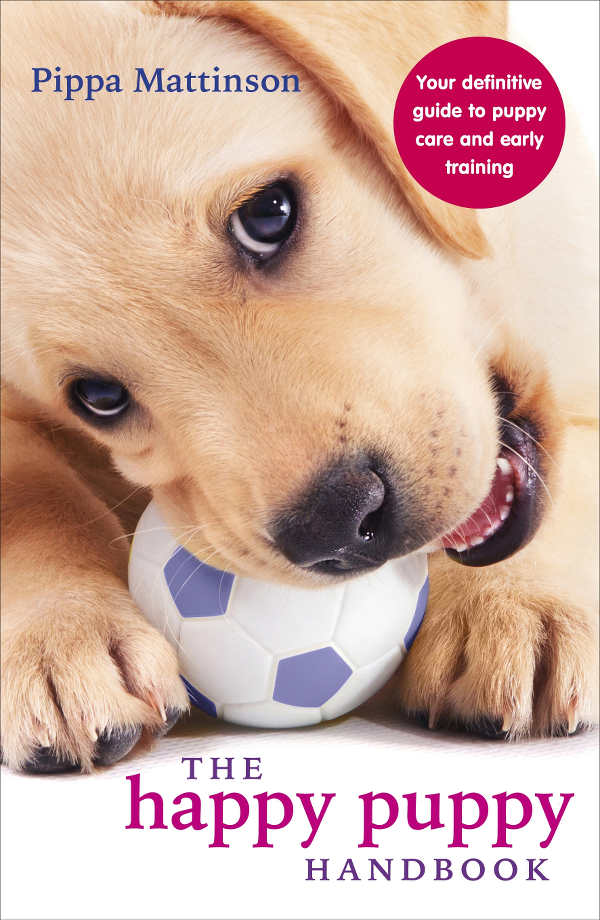 If the hair on the dog's legs is very long and fluffy, a good pair of thinning scissors can be used to carefully trim them.
Only trim about one third of the fringe and follow the natural curve of the coat for a natural look.
Do Australian Shepherds Shed Too Much?
There's no question that Australian Shepherds shed a lot.
In the spring and fall they will shed profusely when they lose their winter or summer coats.
Grooming your Aussie regularly will reduce loose hairs somewhat.
Arming yourself with the proper grooming tools and a good pet vacuum will also help.
Remember that shedding is perfectly natural for all dogs and there's nothing you can do to stop it.
There are definitely other breeds that will shed less than the Australian Shepherd, but any dog who has a double coat will shed abundantly.
Australian Shepherds are very loving and devoted dogs who will require a time commitment, not only for regular grooming, but also for exercising.
If you are able to make this kind of commitment, and aren't bothered by extra hair, they make wonderful companions.
Do Australian Shepherds shed too much for you? Let us know in the comments!
References and Resources
United States Australian Shepherd Association
The Australian Shepherd Club of America
Butt, A., et al., "Do hypoallergenic cats and dogs exist?," Annuls of Allergy, Asthma & Immunology, 2012
Bukowski, JA, et al., "Description and Physical Characteristics of Dogs," MSD Veterinary Manual
Moriello, KA, "Hair Loss (Alopecia) in Dogs," Merck Veterinary Manual
Davenport, DJ, et al., "Protein Deficient Diet Alters Serum Alkaline Phosphatase, Bile Acids, Proteins, and Urea Nitrogen in Dogs," The Journal of Nutrition, 1994