The Dachshund lifespan averages at 12.5 years. This is 1.5 years older than your average dog!
However, several health problems can lead to a shorter life for our short-legged friends. These includes back problems, cancer, diabetes and more.
Let's take a look at the Dachshund life expectancy and some common health problems they face.
We also advise you on some actions to take to help your Dachshund live a long, healthy life.
How Long Do Dachshunds Live?
According to a U.K. study from 2010, the average purebred lives around 11 years.
The average Dachshund lifespan is slightly over 12.5 years.
This means that the Dachshund life expectancy is slightly higher than the average for purebred dog breeds recognized by the U.K. Kennel Club.
Miniature Dachshunds specifically are one of the longest-lived breeds.
What Biological Factors Impact Dachshund Life Expectancy?
When we look at a dog's life expectancy, we usually look at the size first.
In general, smaller dogs tend to live longer than larger breeds.
Since they are small dogs, this works in a Dachshund's favor.
However, Dachshunds are prone to several health problems, which we look into below. Let's see how they might impact the Dachshund lifespan.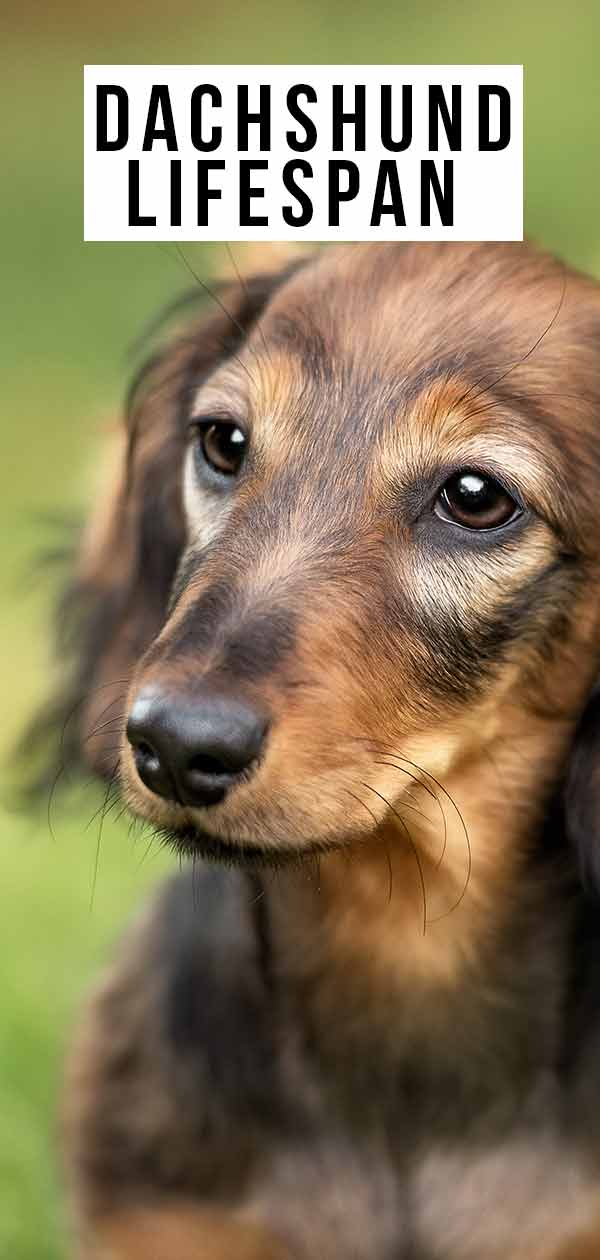 Common Dachshund Health Problems
As we know, Dachshunds look much different from most other dogs.
They have long bodies, ears and tails. They also have super short legs, compared to their body size.
Unfortunately, while Dachshunds are intentionally bred this way for their adorable looks, this leads to many health problems.
These can negatively affect the Dachshund lifespan.
Here are some common Dachshund health problems we can expect to see.
Intervertebral Disk Disease
This is one of the most prevalent and severe Dachshund health conditions. Severe cases can really impact Dachshund lifespan.
The disease disproportionately affects dogs with long backs.
When a dog has intervertebral disk disease, the disks in their spines are damaged.
This causes severe pain and sometimes death. Some Dachshunds have to be euthanized because the pain is too severe.
Around one in four Dachshunds are diagnosed with intervertebral disk disease.
However, it's estimated that the true numbers are higher.
Is it Treatable?
Some dogs may not be taken to the vet for treatment, or have less severe cases, so their pain goes unnoticed.
Dachshund owners should take special care not to let their dogs jump from high places, or run up and down stairs.
If your Dachshund starts having trouble moving around or seems to be in pain, take her to see your veterinarian.
Eye Problems
Dachshunds can suffer from various eye problems, including:
dry eye syndrome
cataracts
progressive retinal atrophy (loss of sight)
glaucoma.
They can also be born with microphthalmia, which means their eyes are smaller than they're supposed to be.
Some Dachshunds go blind from their eye issues.
If you think your pup is having trouble seeing, contact your vet to see if the problem is treatable.
Cushing's Disease
Cushing's disease is typically caused by benign tumors, which Dachshunds are prone to.
These tumors could be located in either the pituitary or adrenal glands.
They can cause an excess of cortisol in the dog's body.
Cortisol is produced to help a dog's metabolism function properly and to regulate their flight or fight response.
Some symptoms of Cushing's disease are increased appetite and drinking, hair loss, skin issues and weakness.
What Causes It?
Older Dachshunds are more likely to develop Cushing's disease.
Some medications can also cause Cushing's disease.
Though if this is the case, it can be reversed by lowering the dose or taking the dog off the medication altogether.
Decisions about medication should always be made by consulting your veterinarian.
Cancer
Dachshunds are prone to tumors. These could be benign or malignant.
If you find any lumps on your Dachshund, have her checked by a veterinarian.
Diabetes
The most common type of diabetes your Dachshund might be prone to is insulin-deficiency diabetes.
This is due to problems with the pancreas not producing enough insulin that the dog needs.
Your Dachshund could also have insulin-resistance diabetes.
This is when the dog's body is producing insulin but not using it effectively.
Though diabetes cannot be cured, it can be managed by your vet.
Hyperthyroidism
Hyperthyroidism happens when the thyroid gland doesn't produce enough triiodothyronine and thyroxine.
This negatively impacts a dog's metabolism, slowing it down.
Hyperthyroidism can be tested for and treated easily by your veterinarian.
How Can Dachshund Owners Increase Dachshund Lifespan?
Know Your Dog's History
The very first thing you can do to help your Dachshund is to make sure the parents have been screened for common health issues.
Many health problems are genetic, and you want to be sure your pup can't inherit these genes.
You also don't want to get your pup from a pet store or from an irresponsible breeder who breeds unhealthy dogs.
If you're adopting from a breeder, you should know your pup's history.
However, some owners cannot know their dogs' whole past, such as in the case of rescue dogs.
Even a puppy with a good health history can develop health problems.
Take Your Dachshund to the Vet Regularly
The second way to prevent health problems and increase Dachshund lifespan is to take your pup to the vet on a routine basis.
They should be kept up to date on vaccines, kept on flea and heartworm preventative, and have regular check-ups.
Your vet can also test for common health problems, especially if you don't know their medical history or have a specific concern.
Another simple action you can take is to pay attention to your pup every day.
Check them regularly for any lumps, and watch their behavior.
If your Dachshund is acting differently than usual, there might be an underlying cause for this.
Catching health problems early can greatly increase the length of a Dachshund lifespan.
Everyday Dachshund Care
Some things you can do every day to prolong your Dachshund lifespan are to give her a good diet and keep her active.
Dachshunds can become overweight easily, which is a problem because you don't want to put any excess strain on their already fragile backs.
Feed your Dachshund quality kibble, split into at least two meals throughout the day.
Dachshund puppies are at risk of over-exercising.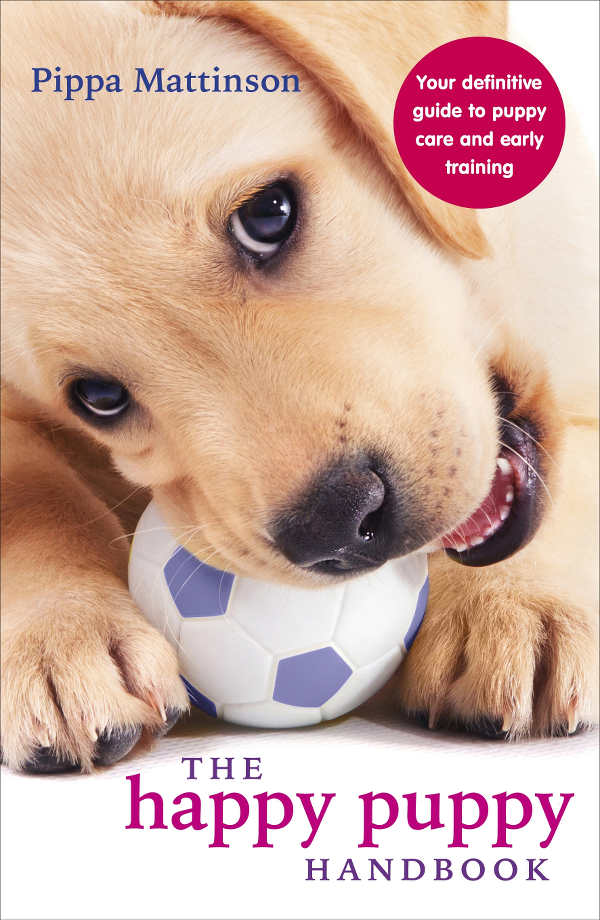 Until their bones and muscles have had time to develop fully, be careful.
It's recommended you keep their walks short.
But once they are fully grown, your Dachshund will love going for longer walks and getting lots of exercise.
Just watch out for the back injuries this breed is prone to.
Don't let your Dachshund run up and down stairs, or jump from high places.
The Longest Living Dachshund
The typical Dachshund life span is 12.5 years.
But did you know that a Dachshund named Rocky lived to be 25 years old?
Sadly, he passed away near his 26th birthday in 2012.
But that didn't stop the owner from getting another Daschund: Rocky II.
More Dachshund Content:
If you love learning more about Dachshunds, we've got plenty of really interesting articles you'll love.
Perhaps you want to learn what happens when you mix a Dachshund with another breed?
Or maybe you want to learn more about the Dachshund breed on its own:
References and Further Reading:
Adams, V.J., et al., 2010, "Methods and Mortality Results of a Health Survey of Purebred Dogs in the U.K.," The Journal of Small Animal Practice
Ball, M.U., et al., 1982, "Patterns of Occurrence of Disk Disease Among Registered Dachshunds," Journal of the American Veterinary Association
O'Neill, D.G., et al., 2013, "Longevity and Mortality of Owned Dogs in England," The Veterinary Journal
Pöppl, A.G., et al., 2016, "Frequency of Endocrinopathies and Characteristics of Affected Dogs and Cats in Southern Brazil (2004-2014)," Acta Scientiae Veterinariae
Zatloukal, J., 2005, "Breed and Age as Risk Factors for Canine Mammary Tumours," University of Veterinary and Pharmaceutical Sciences