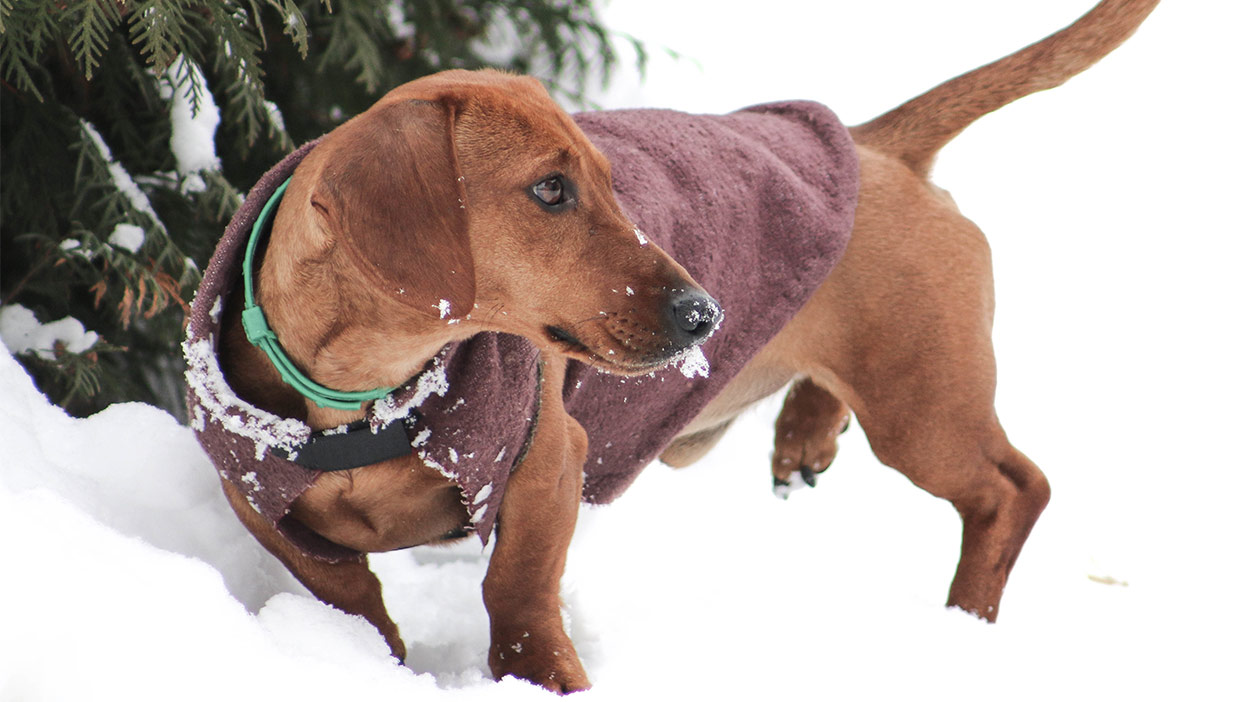 We've compiled the best Daschund clothes, so that your pup never looks under dressed…
Dachshunds aren't just a very cute dog breed.
They are so much more!
Dachshunds have served heroically beside human soldiers in wars.
They have been integral to putting food on family tables.
They are incredible athletes!
To learn more about Dachshund history, breed information, general care, and special health concerns, check out our complete breed review.
But in this article, we turn our sights on the best Dachshund clothes for these multi-talented little canines.
All of these products were carefully and independently selected by the Happy Puppy Site team. If you decide to make a purchase from one of the links marked by an asterisk, we may earn a small commission on that sale. This is at no extra cost to you.
Are Dachshund clothes necessary?
Dachshunds, like many other purebred dog breeds, have some special needs created by their unique body shape and short legs.
This is especially true in inclement weather – rain and snow can present quite a challenge when you are shaped like a Dachshund!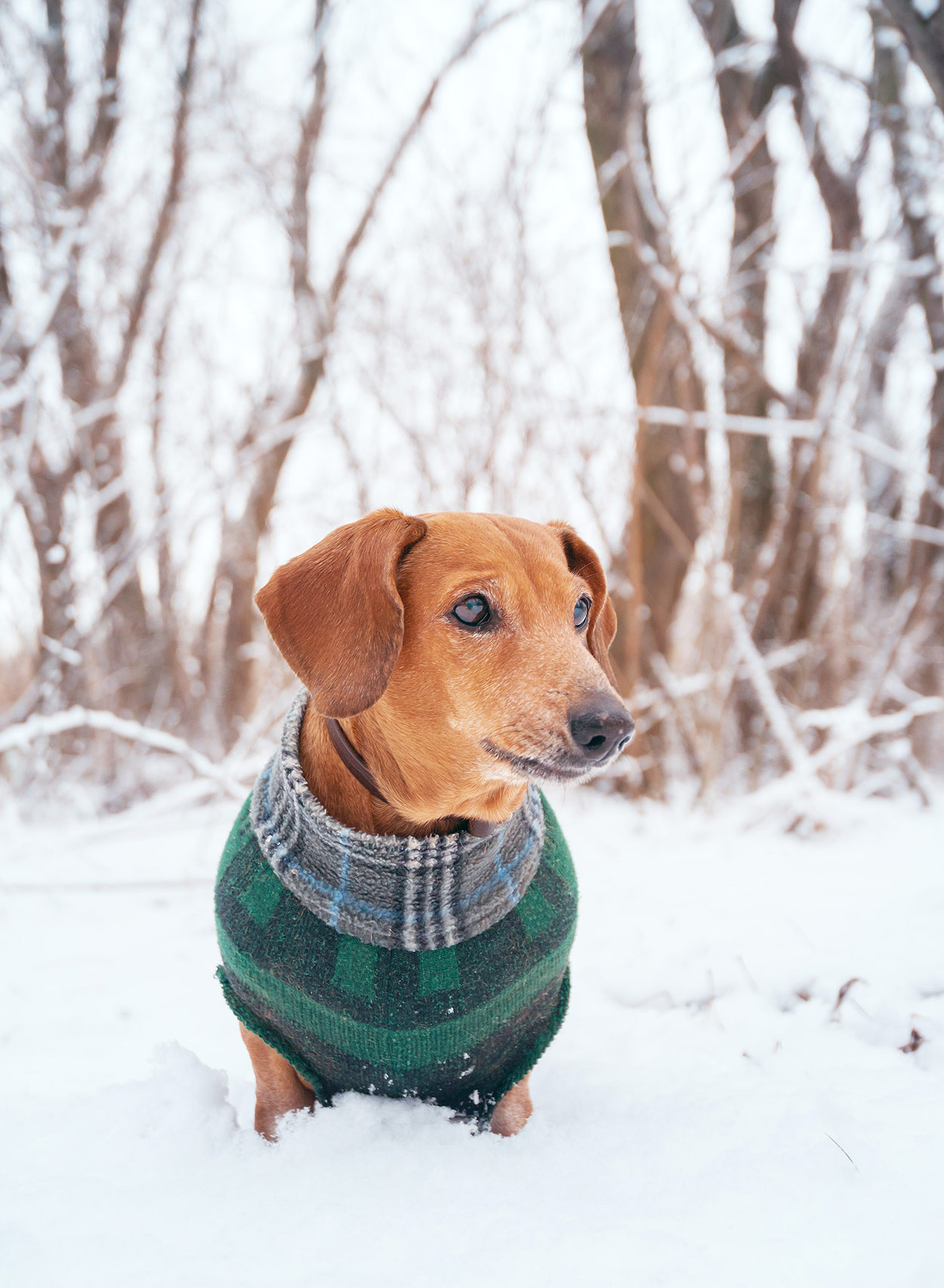 It is true some Dachshund apparel (like some people apparel) is simply designed to be funny or cute.
But lots of Dachshund dog clothes have a much more functional health purpose.
On some days, a Dachshund jacket, Dachshund sweater or Dachshund winter coat is just what your dog's comfort and safety requires!
Read on to learn about Dachshund coats and sweaters, jackets, outfits and winter clothes that will keep your sausage dog warm and dry (and we admit it, very cute!)
Dachshund dog clothes
Dogs, like people, come in all shapes and sizes.
And even when you factor in their quite unique "wiener dog" shape and size, so do Dachshunds!
If you are brand new to caring for a Dachshund, you might not realize yet just how diverse in size and appearance this special dog breed truly is!
Dachshund coats
Dachshunds can have smooth short hair, wire hair or long hair.
The ideal coat is coarse textured.
Dachshunds in general do not have dense undercoats, so they have less body insulation than thicker-coated dog breeds.
You'll need to consider this if you're caring for a Dachshund in a colder climate, and perhaps invest in a warm Dachshund jacket for chilly days.
Dachshund colors
Dachshunds can have single color bi-colored or even tri-colored fur.
The most common colors are shades of yellow, red, tan, brown and black, sometimes with a splash of white or cream.
Obviously, whether you pick a Dachshund sweater to complement or contrast with their coat is entirely up to you!
Dachshund sizes
Everywhere except in Germany, Dachshunds are typically bred to be miniature or standard sizes.
Miniature Dachshunds might weigh 11 pounds or less.
Standard Dachshunds can range from 16 to 32 pounds.
In the States and Europe, there is also the emerging "tweenie" Dachshund, which many pet owners love but some Dachshund purists aren't so keen about.
This size can range from 12 to 20 pounds on average.
In Germany, there is a third Dachshund size/type: the "rabbit" or "kaninchen" Dachshund.
This would be the equivalent of a very mini or "teacup" Dachshund elsewhere in the world – they top out at 8 pounds when all grown up!
What does this mean about Dachshund outfits?
For starters, it means you need to pay close attention to sizes!
Standard and miniature Dachshund clothes are not typically interchangeable and you want to make sure to buy the right size for your dog.
Don't worry – we're going to help you!
Other names for Dachshunds
All these different sizes can sometimes get confusing for new Dachshund owners, and there are more nicknames to know about too.
In Germany, Dachshunds (dachs = "badger" and hund = "hound") are also called Teckels ("badger dogs").
Elsewhere in the world, Dachshunds are sometimes called wiener dogs, sausage dogs, doxies or badger hounds.
While you may not run into these terms that frequently, if you do, it can help to know that a "Teckel coat" or a "badger dog coat" is still a coat sized for a Dachshund!
Dachshund outfits
As with Dachshunds themselves, there are a few different types of Dachshund outfits you and your dog can enjoy picking out together.
Sometimes you may find Dachshund clothes that feature two or all three of these important features.
Dachshund rain apparel
Slickers can be for warm or cold weather – cold weather slickers often have an extra insulating lining built in.
Dachshund winter apparel
Coats and sweaters can keep your doxie warm in the cold season – in particular, look for Dachshund clothes that cover your doxie's low belly!
Dachshund safety apparel
Because doxies are particularly short dogs, having reflective markings on your Dachshund's clothes can help these dogs be seen in low light, rainy, snowy or other challenging weather conditions.
In the sections following here, we'll take a look at appropriately sized miniature Dachshund outfits and standard dog coats for Dachshunds to help make your Dachshund clothes search easier and faster!
Dachshund clothes sizing
The Dachshund dog breed doesn't just stand out because of its long body and short legs.
Dachshunds also have deep barrel chests – to the point where the chest circumference can actually be longer than their body length by as much as 4 or 5 inches!
Sometimes this can make using standard dog clothes sizing a challenge when you are trying to fit a Dachshund!
As well, not all Dachshunds have the exact same conformation.
Some Dachshunds have deeper chests than others, and this can be especially true in purebred lines.
Here is a basic guide for measuring your Dachshund to get the best fitting Dachshund clothes:
Measuring Dachshund length
Start at the base (end) of the neck just above where it meets the shoulders and measure along the spine all the way to the base of the tail.
Measuring Dachshund chest width
Measure all the way around the chest at the very deepest (widest) point, which is often just past the front legs.
Dachshund coats
Dachshund coats and sweaters are two important types of Dachshund clothes you will want to keep handy for colder days.
While standard Dachshunds are a little more robust in appearance, they can still get cold really quickly!
And tiny miniature Dachshunds can catch a chill in a heartbeat – they definitely need some extra insulating protection when the temperatures drop or the rain starts to fall!
PetsLove Doggie Thickening Jacket
Dachshund owners rave about this adjustable warm winter coat* for doxies.
The chest and legs can be adjusted for a customized fit.
The sizing chart shows why – the sizing is perfect for wide, deep Dachshund barrel chests.
The small (teacup/mini Dachshund) has a length of 11.2" and a chest girth of 17.8".
The medium (tweenie doxie) has a length of 11.7" and a chest girth of 18.6".
The large (standard Dachshund) has a length of 15.2" and a chest girth of 20.8".
JoyDaog Fleece Lined Warm Dog Jacket for Winter
Dachshund owners rave about the perfect fit they get with this waterproof insulated winter coat*.
It has a stretchy ribbed undercoat that gives plenty of room for a wide chest but will cinch in closely for warmth once it is on.
The manufacturer suggests sizing up if your doxie is between sizes.
On average, the chest size is 3-5" longer than the back size – perfect for a Dachshund.
Friends Forever Sherpa and Quilted Winter Vest
This vibrant coat* has the same 3-5" difference between chest girth and length that is so necessary to get a good coat fit for a Dachshund.
It also features double cinches on the undercoat for a more customized fit and better coverage.
This coat has a lovely Sherpa inner lining to keep your dog warm on the chilliest days!
Dachshund sweaters
Dachshund sweaters for dogs are not just adorable, but they really make winters much more cozy for your small canine sidekick.
These fun Dachshund sweaters have sizes suitable for both standard and miniature Dachshund sweaters.
Blueberry Pet Classic Cable Knit Dog Sweater
Dachshund owners say these sweaters* fit their standard and miniature Dachshunds quite well and are very warm and cozy!
They come in acrylic or wool-blend – the acrylic sweater is 100 percent acrylic and the wool blend is 20 percent wool and 80 percent acrylic.
Owners recommend the size 10" for a mini doxie and the 12" for a small to medium standard.
Look at the 14" for a full standard Dachshund.
Fitwarm Knitted Dog Sweaters
These sweatshirts are really more like a Dachshund jumper, with a sweatshirt, a sweater and a hoodie* all combined into one.
With a soft, knitted fabric complete with faux fur wool edging around the legs and hoodie, these are stretchable and have a lovely under-part to cover your Dachshund's low tummy.
The sizing chart suggests:
XS: back length of 8" and chest girth of 12".
Small: back length of 10" and chest girth of 14".
Medium: back length of 12" and chest girth of 16".
Large: back length of 14" and chest girth of 18".
FAMI Turtleneck Pet Sweater
This is definitely in the category of teacup to miniature Dachshund coats and sweaters*.
Your mini doxie will look so posh and elegant in this turtleneck sweater you might be tempted to put it on him even when winter ends!
The classic cable knit style includes a thick turtleneck to keep your Dachshund's neck warm.
The under-sweater fits well around your Dachshund's low chest and belly for extra warmth.
Owners say this sweater will stretch a bit as your dog wears it, so this is something to consider depending on whether your mini doxie is long-haired or short-haired and how wide the chest girth measurement is.
Here is the manufacturer's sizing guidance for teacup to mini Dachshunds:
Small: up to 5.5 pounds; neck width of 7.875-8.625, back length of 7.375-8.375, chest girth of 11.875-12.625.
Medium: up to 7.7 pounds; neck width of 8.625-9.375, back length of 9.125-9.875, chest girth of 12.625-13.375.
Large: up to 11 pounds; neck width of 9.375-10.1235, back length of 11.125-11.875, chest girth of 13.375-14.125.
Standard and mini Dachshund clothes rainwear
These standard and miniature Dachshund coats and sweaters are not only warm and comfy, but they also provide protection from wet days.
Your doxie may not be able to tell you in words how much he appreciates the extra TLC, but you will sure know it by the licks of appreciation!
PetCee Waterproof Fleece Lined Reflective Coat
This brand offers standard and miniature Dachshund winter clothes* that come highly rated by dog owners.
These coats offer the trifecta of winter wear: insulated, waterproof and reflective!
Sizing is done by taking measurements of your dog's neck, back length and chest girth for the best fit – on average, chest sizes are 3-5 inches larger than back lengths, making this a good potential fit for a doxie!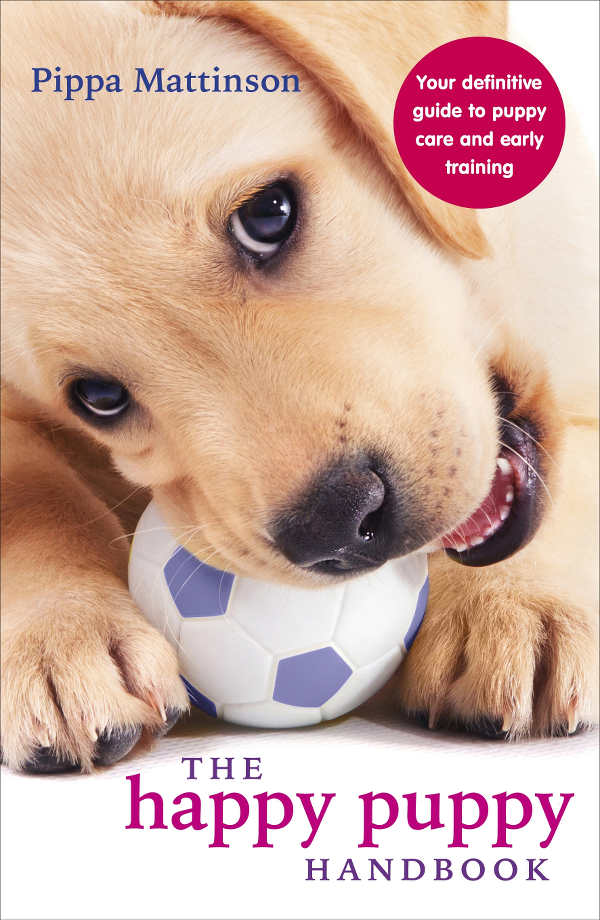 The sizing chart suggests a medium for a tweenie/standard Dachshund.
Kuoser Waterproof Windproof Reversible British-style dog vest
The nice thing about this manufacturer is that the chest girth averages about 2-4 inches longer than the body length, which makes this coat/vest* a good choice for Dachshunds!
This super-padded, waterproof, windproof, insulated winter coat vest comes in XS, small, medium, large, XL, XXL, XXXL.
The handy sizing chart can help you measure your doxie to find the best-fitting vest.
Teacup Dachshund coats: look at the XS, which fits dogs 4-6 pounds.
Miniature Dachshund coats: look at the size small, which fits dogs 6-12 pounds.
Tweenie Dachshund coats: look at the size medium, which fits dogs 12 to 20 pounds.
Standard Dachshund coats: look at the size large, which fits dogs 20-35 pounds.
Zack & Zoey Polyester Nor'easter Dog Blanket Coat
The handy sizing guide makes it easy to size this highly rated, popular, warm and waterproof vest coat* for your Dachshund's unique measurements.
The instructions are to measure your dog's length and then girth and add at least two inches to the girth – perfect for many doxies with their broad, deep chests.
The Velcro closure is also very helpful to personalize the fit!
The manufacturer suggests the XS for miniature Dachshunds.
You can look at the small or medium for tweenies and standards.
The best Dachshund clothes
Dachshund clothes are so fun, aren't they!
But for these little dogs, the right clothes aren't just a trivial excess – they're functional and important.
Finding properly fitting and well-made Dachshund clothes will protect them from the elements so they can enjoy all the benefits of outdoor exercise, all year round.
We hope you have enjoyed browsing our favorite Dachshund clothes, and that it has helped you out as well as brought a big smile to your face!

Does your Dachshund have a favorite outfit?
Pop us a comment to tell us what they need in your climate, and which brands never let you down.
Affiliate link disclosure: Links in this article marked with an * are affiliate links, and we may receive a small commission if you purchase these products. However, we selected them for inclusion independently, and all of the views expressed in this article are our own.
Sources
Harrison, D., et al, "Dachshund: Historical Info," The Dachshund History Project, 2018.
Ostrander, E.A., PhD, "Evolutionary Event Underlying Origin Of Dachshunds, Dogs With Short Legs, Discovered," Science Daily, The National Human Genome Research Institute/National Institutes of Health, 2009.
Lelièvre, R. "Dachshund Standard," StoneDach Kennels/Canadian Kennel Club Official Breed Standards, 2011.
Collie, D.C., "Long Lives: The Dachshund Handbook," Barron's Educational Series, 2004.
Lada, B., "How to protect your pets from winter weather," AccuWeather, 2018.