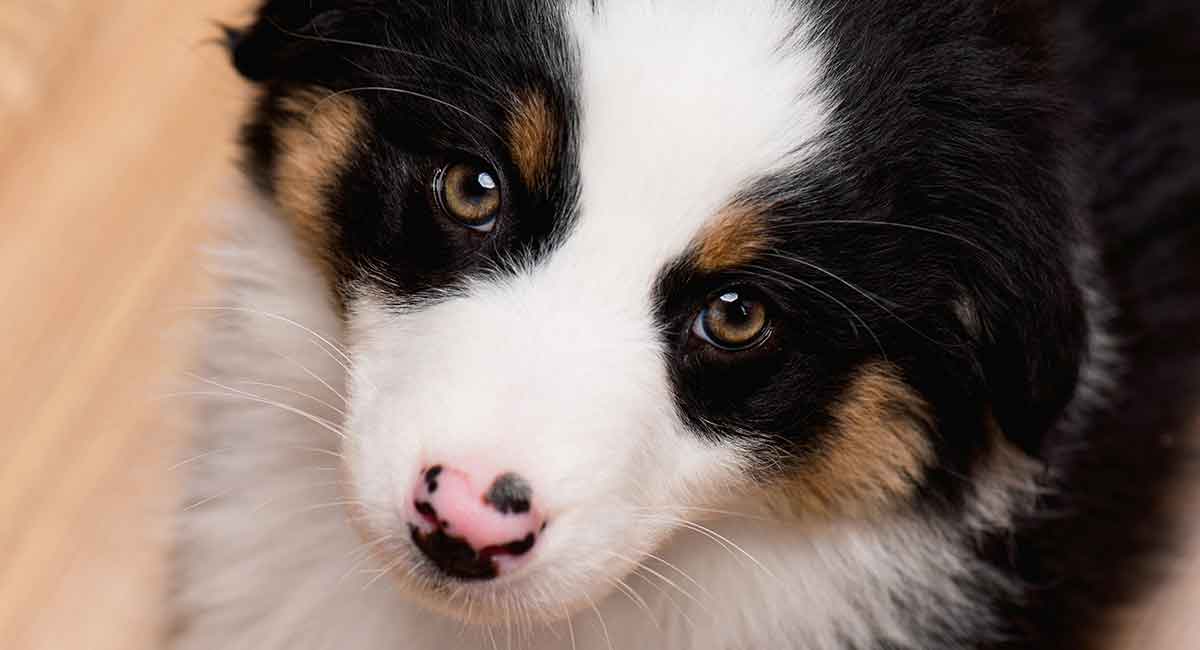 One reason we love dogs is that they're just so darn cute, but how do you judge the cutest dog in the world?
Is it the floppy ears?
That wagging tail?
The little nose?
A happy grin?
A certain softness in the eyes?
How can you resist?
And who decides what's cute, anyway? Everyone thinks different parts of puppies are cute. Although we all find some traits appealing. So let's investigate cuteness.
We'll also look at cute dog breeds with names you might know that are, by any standard, contenders for the top cutest dog breeds in the world.
The Science of Cuteness
Okay, it's true that "cute" is in the eye of the beholder.
We all have different ideas about what it means.
But that doesn't mean we haven't tried to define it, anyway!
Besides, there is a certain function to canine cuteness, scientists think. Can science predict the cutest dog in the world?
Stronger Bonds
Cuteness might be beneficial to our relationships with dogs. Helping us build stronger bonds.
And since dogs are mostly bred for human companionship these days, that's a big plus.
A study from 2015 found that the perceived cuteness of dogs made people think those dogs have other desirable personality traits.
Also, the study said having a good relationship with the dog makes us think it's cuter!
That's probably why we each think our dog is the cutest dog in the world.
Cutest Traits
Humans tend to think that child-like traits are cute.
Baby-like behavior makes us want to take care of other creatures.
Plus, animal features have been shown to affect emotional responses in children.
That is partly why, researchers believe, domesticated animals tend to show infantile behavior even into adulthood.
The cutest dog in the world probably has some puppyish traits, even in adulthood.
Neoteny and Baby Schema
This quality is called neoteny. It is probably genetically passed down through selective breeding.
Another term, baby schema, refers to certain baby-like characteristics. These include a large head, large eyes, and a small nose and mouth. They trigger caring behaviors in others.
The response to this is called the baby schema response, or cute response.
It makes us want to pay attention, protect, and show a lack of aggression to things that show baby schema.
So this is all good, right?
Dogs look cute to us, so we want to take care of them.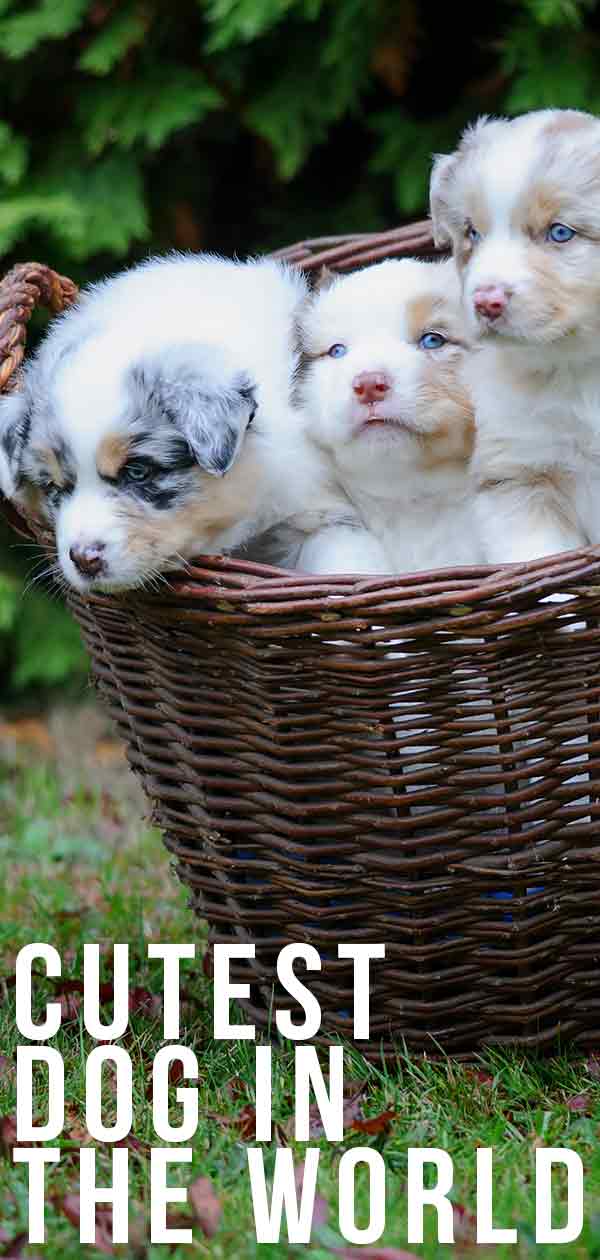 Breeding for Cuteness – Why It's Not the Best Thing
There is a dark side to all this.
Humans then try to breed animals to remain cute all their lives. No matter how old they get.
The pursuit of such qualities can lead to health problems.
Breeding for appearance can exaggerate normal functioning dog traits until they are no longer useful.
Plus, dogs bred only for looks may be less balanced in personality.
Conditions This Can Cause
Dogs bred for cuteness may suffer from issues like:
Brachycephaly: a shortened head with wide forehead and small noses. Causes breathing conditions, teeth problems, and eye disorders.
Achondroplasia: bones don't grow to a regular size. Causes dwarfism and larger heads, as in Corgis and Beagles. Problems in teeth, joints, spines, and bones are common.
Size-related issues: Dogs bred for their tiny size can be fragile and experience degenerative, metabolic, and urogenital conditions.
The Cutest Dog in the World
Top candidates for the title of the cutest dog in the world:
But which match cute features with great personalities and good health?
Keeshond
The super-fluffy Keeshond is an older breed. It is desired as family companions and watchdogs.
They have gentle, intelligent dispositions and love children.
The name Keeshond is Dutch.
These pups are like big, adorable furballs with their long hair and quirky personalities.
Keeshond Health Conditions
Keeshonden are genetically prone to problems like:
diabetes
eye issues
deafness
skin problems
heart disease
bone pain
liver and bleeding disorders
thyroid problems
Australian Shepherd
Australian Shepherds are incredibly smart canines with plenty of endurance.
Bred as cattle dogs, they have a strong herding instinct and a ton of energy.
They love working.
They also have cute floppy ears and expressive faces.
But don't let them get away with things! Because they can outthink most of us given half the chance!
Merle Patterning
The merle pattern that some people think is beautiful can cause medical problems.
This includes deafness and blindness.
It is especially true in double merle dogs – those that have received the merle gene from both parents.
Otherwise, Australian Shepherds can be healthy dogs.
Australian Shepherd Health Conditions
Some problems you may see in them include:
thyroid disease
cancers
cataracts
hip and elbow dysplasia
epilepsy
allergies
Pembroke Welsh Corgi
Plenty of people love these fun little dogs, with their huge ears, and their small but long bodies.
They are sensitive, smart and make good companions.
Once said to pull fairy coaches and work fairy cattle, Corgis herd cattle (by nipping heels) and guard farms.
They also act as family companions.
Dwarfism
Unfortunately, these dogs are small because of chondrodysplasia.
That is the form of dwarfism that gives them their trademark big heads and normal-sized bodies but stubby legs.
Corgis are generally healthy, otherwise.
Corgi Health Conditions
They are prone to
hip and elbow dysplasia
eye disorders
heart problems
degenerative myelopathy
Golden Retriever
The Golden Retriever is originally from Scotland. It was bred for retrieving in that climate and terrain.
They are eager to please, calm, and sweet.
They're cute because of that rich golden color, long wavy hair, and their big smiles!
Golden Retrievers have a less diverse genetic pool than some breeds. This is due to overbreeding from one purebred stud.
Golden Retriever Health
Cancer is a major issue as a result, but they are also prone to:
Leonberger
Interestingly, these big, beautiful dogs were developed first as companions for European royalty.
But they have worked on farms, pastures, and waterfronts, doing tasks like cart-pulling, herd protection, and guarding.
With their gorgeous fur and gentle expressions, you can see the appeal!
The giant Leonberger is calm, good-natured, and surprisingly graceful.
Leonberger Health Conditions
As such a big dog, the Leonberger doesn't live too long.
The breed is prone to
hip and elbow dysplasia
orthopedic problems
osteochondritis dissecans
panosteitis
eye issues.
There's also a condition called Leonberger polyneuropathy. This is a neurological order specific to the breed.
Cute Puppy Breeds
Oh, a puppy has to be the cutest dog in the world, right?
Which breeds have the cutest puppies? Here are a few…but not enough!

Labrador Retriever
The Lab is a wonderful all-purpose dog. Once bred for retrieving waterfowl, it is now America's most popular dog for 28 years running.
These outgoing dogs are laid-back and eager to please.
Plus, the puppies are so cute with their floppy ears and those pudgy little bodies!
Labrador Retriever Health Conditions
lare healthy but prone to obesity and related conditions.
They are genetically inclined to:
German Shepherd
Right behind the Lab in popularity is the German Shepherd.
These dogs were originally bred to herd and protect livestock. But they became popular as police and military dogs.
They are smart and cooperative. And those ears!
The puppies are even cuter, since they haven't even grown into the ears yet.
German Shepherd Health Conditions
German Shepherds are prone to:
hip and elbow dysplasia
osteochondritis dissecans
problems with the pancreas
degenerative myelopathy
allergies.
As cuteness has become more important, GSDs have developed back conformation issues.
It causes problems because of a steep curve.

Poodle
Poodles are an old breed, used originally as a water retriever, then bred to grace the courts of Europe.
Poodles, whether Standard, Miniature, or Toy, have gorgeous coats.
The Toy and Miniature varieties (not a separate breed) were bred as hunters. And then to be better companions for humans. Their cuteness is definitely part of that!
These are active, intelligent, sensitive dogs. They are loving to their owners but not quite as outgoing as some.
And the puppies are so cute and bouncy, with their sweet faces and curly fur!
Poodle Health Conditions
Poodles have good health prospects.
Although they are prone to some genetic issues, such as
hip dysplasia
eye issues
von Willebrand's disease.
Cute Small Dog Breeds
Cute small dogs are adorable because of their small size and big personalities.
Here are some of the breeds we adore!
They are clearly contenders for cutest dog in the world.
Yorkshire Terrier
Yorkies are a relatively new breed. They were originally bred for catching rats in mines and to burrow after badgers and foxes.
They started becoming more ornamental as lapdogs in Victorian times.
These dogs are cute because of their silky hair and their feisty spirit.
They are active, alert, and bold.
Show Dogs and Accessory Dogs
But they have gotten smaller over the years because of the demand for accessory dogs.
They are also a popular show dog.
Generally, Yorkies are pretty healthy dogs.
Still, their genetic pool is limited because one show dog is the ancestor of many Yorkshire terriers.
Yorkshire Terrier Health Conditions
They do suffer from problems associated with their size, such as
luxating patella
Legg-Calve-Perthes disease
hypoglycemia.
Other conditions they are prone to include
Pug
The mischievous and affectionate Pugs are often used as the poster-dog for cute.
They are an ancient breed bred as companions for the wealthy in China.
But they are not healthy dogs.
And the baby schema that many people love (big eyes, little nose, flat face) hides a multitude of issues.
Pugs overheat easily because their short muzzle keeps them from regulating their own temperature.
Pug Health Conditions
They have
breathing issues
eye problems
screw tails caused by spine problems
dental issues
pug dog encephalitis
hip dysplasia
heart problems
Legg-Calve-Perthes.
These issues can affect their lifespan.
Cavalier King Charles Spaniel
The long, flowing coat of the Cavalier King Charles Spaniel makes many people think it's a contender for the cutest dog in the world.
These sweet pups are people-centric and laid-back.
They have long been the favorites of aristocrats since King Charles I's day.
This means they have been bred for their looks for many generations.
Consequences of This
They have the brachycephalic muzzle. This can cause them respiratory, digestive, and oral issues, among other conditions.
Plus, breeding for that small head has made these adorable dogs prone to syringomyelia.
That is a serious condition in which the brain doesn't quite fit.
So, the brain blocks cerebrospinal fluid from going down the spinal cord.
Cavalier King Charles Spaniel Health Conditions
They may also be prone to
Papillon
The Papillon is named after those beautiful silky ears (papillon is French for butterfly).
These tiny toy dogs are delicate, friendly, and high-energy.
They were descended from hunting spaniels but were bred themselves as court companions.
Papillons were refined for longer hair, high-domed heads, and feathering on their tails and ears.
But, their health does not seem to suffer. They are generally a long-lived breed.
Pappilon Health Conditions
Their health issues include many that you find in small dogs. Such as patellar luxation and progressive retinal atrophy.
They are fragile and tend to hypoglycemia.
They may also experience
von Willebrand's disease
dental problems
seizures.
Papillons are born with a soft spot in their skulls that eventually closes up.

Dachshund
Originally bred for hunting badgers underground, Dachshunds are now solidly settled in the human companion camp.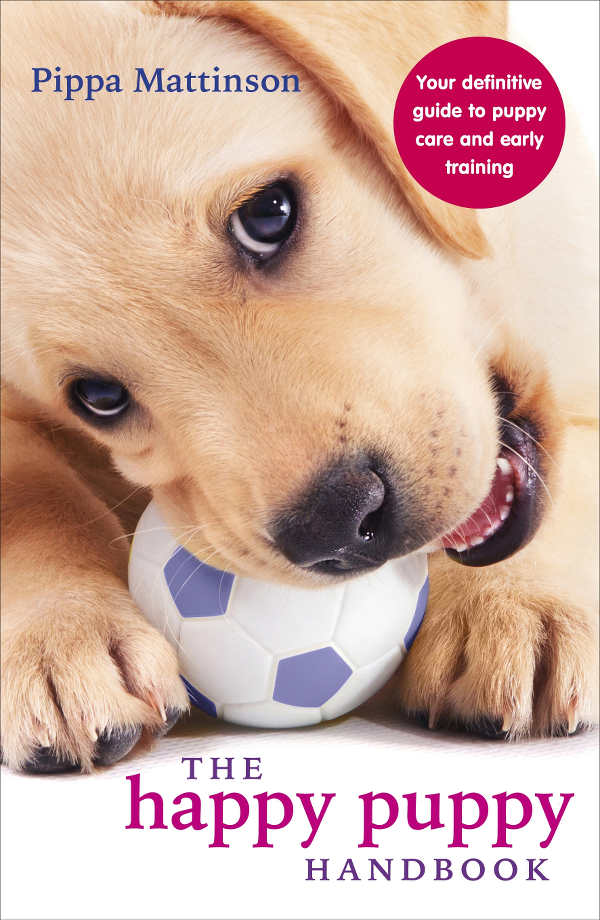 These little guys are loyal, protective, and fun.
Dachshunds can be long-lived if well cared for.
Back Problems
But breeding for those little stubby legs and long body has come at a cost.
These sweet pups suffer from intervertebral disc disease. This causes back pain in dogs that are not very old.
It's a side effect of chondrodystropy, which is the form of dwarfism that they have.
Dachshund Health Conditions
Dachshunds may also experience:
hereditary eye disorders
certain cancers
heart disease
epilepsy.
Cutest Dog Breeds in the World
What's the cutest dog ever?
We wish we could list them all.
You're thinking, how could we not mention the Pomeranian, the Maltese, the Bernese Mountain Dog, the Mastiff…sigh.
We so want to!
But we're sure you have opinions on what the cutest dog in the world is, too.
And it's probably the one living in your house.
So tell us all about it in the comments! Which one gets your vote?
References and Resources
Aubrey Animal Medical Center, Keeshond.
Australian Shepherd Club of America, Diseases and Defects.
Burke, A. What Was the Pug Bred to Do? American Kennel Club.
Cavalier King Charles Spaniel Club, History of the Cavalier King Charles Spaniel.
College of Veterinary Medicine, Leonberger Polyneruopathy & Leukoencephalomyelopathy.
Dachshund Breed Council, Dachshund Health Handbook.
Golden Retriever Club of America, Brief History of the Golden Retriever.
Golden Retriever Club of America, Health and Research.
Gordon, J. History of the Yorkshire Terrier. The Yorkshire Terrier Club of America.
Keeshond Club of America, About the Keeshond.
References and Resources for Cutest Dog in the World Continued
Leonberger Health Foundation International, Leonberger Health.
Looking for a New Pet? Avoid these breeding tragedies. Mercola Pets.
Papillon Club of America, A Brief History of the Papillon.
Pembroke Welsh Corgi Club of America, Inc. Genetics & Health Issues.
Poodle Club of America, Health Concerns.
Rusbridge, C. Syringomyelia. Veterinary Neurologist.
Borgi, M. et al. (2014). Baby schema in human and animal faces induced cuteness perception and gaze allocation in children. Frontiers in Psychology.
Teng, K. T. et al. (2016). Trends in popularity of some morphological traits of purebred dogs in Australia. Canine Genetics and Epidemiology.
Thorn, P. et al. (2015). The canine cuteness effect: owner-perceived cuteness as a predictor of human-dog relationship quality. Anthrozoös.