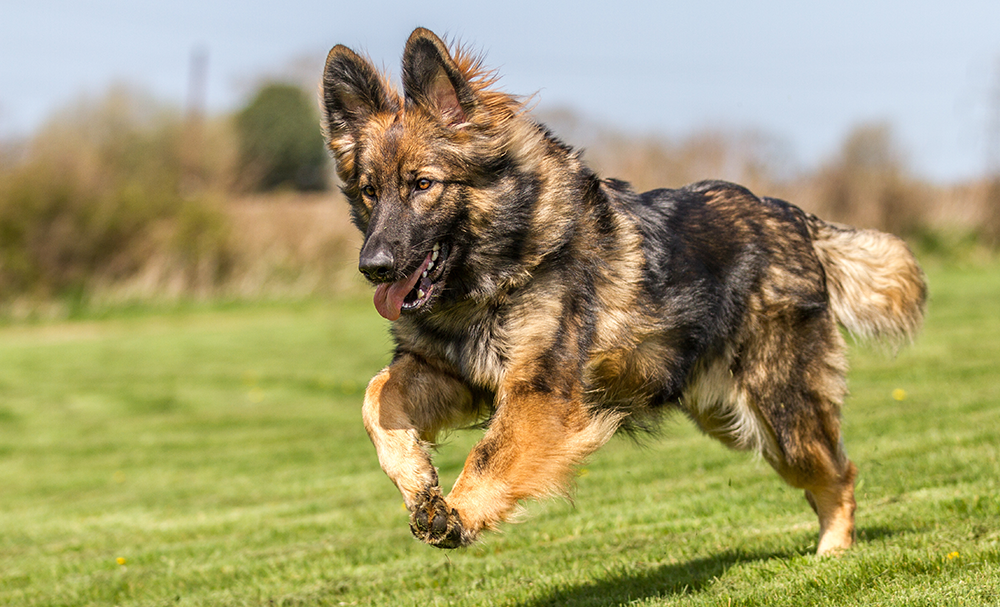 I don't often comment on Crufts these days. After seeing the massive potential of the vet checks (introduced at Crufts in 2012) come to nothing, I confess to having lost confidence in the Kennel Club as a protector of canine health.
I find the lack of progress by the KC in improving breeding practices (or rather malpractices) despite all the publicity they have received in recent years, quite disheartening.
But I was so shocked by the video below, posted by Jemima Harrison today, that I feel compelled to comment.
I really think that as many people as possible need to see this and share it.
Leaving aside the appallingly deformed spine and roached back of this poor dog, his balance was clearly impaired.
We see a dog unsteady on his feet
As far as we are aware, the German Shepherd dog in this video is not just coming around from a general anaesthetic, nor has he been sedated – though at 25 -30 seconds in, that is the impression you get.
Nor, as far as we know, is the dog suffering from some kind of neurological disorder. I have seen dogs that look unsteady at the back end in this way due to spinal problems too.
But no, this particular dog is supposedly in perfect health and at the top of his game. A shining example of the breed.
Supposedly
Watch the video and see what you think.
It begs the question what was this dog doing in the show ring in the first place? And how on earth did it get through to this stage in the competition?
I think it is very difficult for most of us to comprehend why this dog was representing his breed at the greatest dog show in the world.
For shame Kennel Club – what are you thinking!
What follows is what I am thinking, and what many of those watching Crufts this year would like to say to the Kennel Club.
An appeal to the Kennel Club
"Dear Kennel Club,
Please will you read what people are saying on your Facebook page. Please listen to what dog lovers, and dog experts everywhere are telling you.
We know it is scary having to face up to all those angry breeders. But for the love of dogs, show some leadership and courage, and step in here. German Shepherd Dogs need you to act.
The public wants you to take steps to protect this lovely breed, and to restore them to their former glory, before this crazy man-made spinal deformity goes any further."
Some background on the German Shepherd Dog topline
The GSD breed was started in 1899 by Max Von Stephanitz.  He wanted to create a powerful and intelligent working breed.  Hektor, the first GSD had a level back, and balanced conformation.
At some point during the last fifty years or so, it was decided by some GSD enthusiasts, that the GSD needed a sloping topline in order to achieve a nice smooth 'gait'.

Very sadly, this slope has now been taken to the extremes we see here in this video.
Whether or not GSDs need a sloping topline at all, in order to run smoothly, is a topic of deep debate. You can read a brief discussion of both sides of that debate here.
When Jemima Harrison's film, pedigree dogs exposed, was released – the plight of GSDs with extremely roached backs was brought to the public's attention and this extreme breeding practice was widely condemned.
Bearing that in mind, and considering the progress we should have made in this respect, it is certain that many people will regard what we see in this video today with deep dismay.
Further reading:
The German Shepherd Dog League responds!