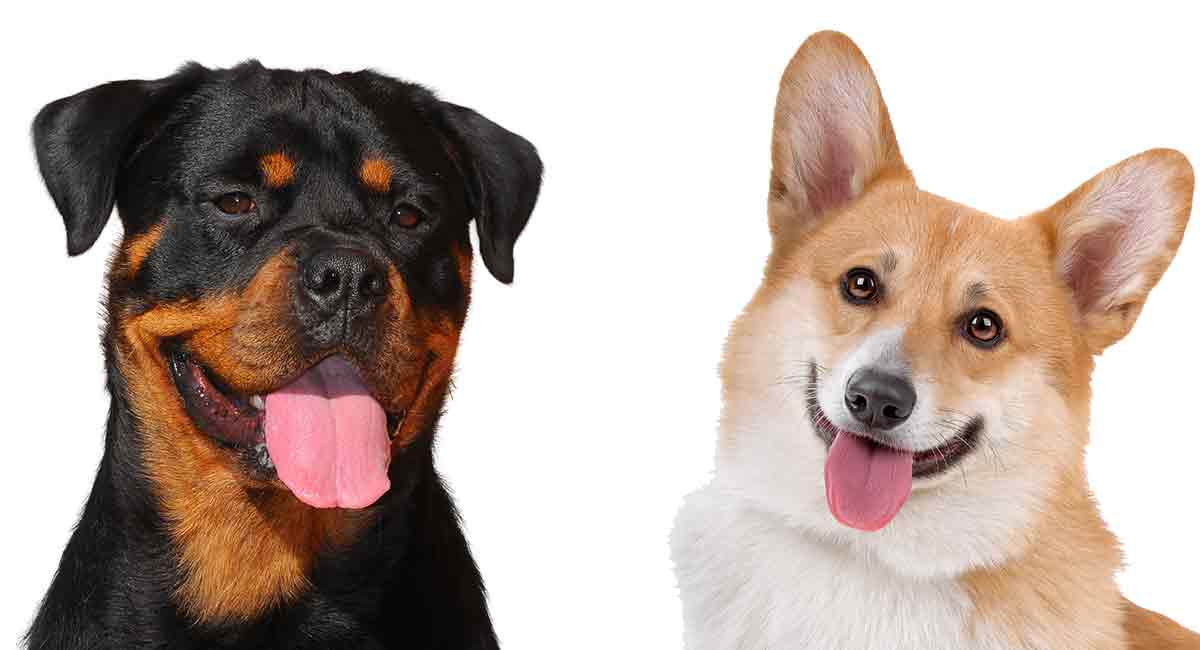 There are many popular crossbreeds involving the Pembroke Welsh Corgi or the Rottweiler.
But a mix of the two of them is quite rare!
This cross aims to blend the muscularity and toughness of the Rottweiler with the cute features of the Corgi.
Can it be done, or is that cute and tough an oxymoron?
Let's see!
Where Does The Corgi Rottweiler Mix Come From?
Unfortunately, as the cross is such a recent breed, there isn't much information on its background.
However, we can find out a lot by looking at the backgrounds of the parent breeds instead!
Corgi Origins
The Pembroke Welsh Corgi originated within the old country of Flanders, which is now known as Belgium.
Around the year of 1107, the king of Britain invited master Flemish weavers to relocate to the UK.
The weavers accepted and brought their herding dogs with them.
Those dogs were the ancestors of both the Pembroke and Cardigan Corgis.
Corgis are fantastically popular all throughout the world.
Famously, the Queen of England has had Corgis since 1933!
Rottweiler Origins
As for the Rottweiler, their lineage traces back to the days of the Roman Empire.
The expanding Roman Empire wanted to take their herds with them to the far reaches of the world.
The Rottweiler filled a sorely needed role as a guard dog for the herds. Their muscularity and tough nature proved invaluable.
After the empire's collapse, Rottweilers worked as cattle dogs for some time.
Mostly famously they helped to move herds within the town of Rottweil, where they earned their name.
In the modern era, Rottweilers are rarely used for livestock.
However, they have found new jobs as guide dogs for the blind, police dogs, and search and rescue dogs.
Designer Dog Controversy
It is worth noting that there is some controversy surrounding designer dogs such as the Corgi Rottweiler mix.
Many advocates of purebred dogs have concerns over the health and welfare of designer dogs.
They accuse the breeders of designer dogs of being inexperienced and showing no care for the litters they produce.
However, it is perfectly possible for responsible and compassionate breeders to breed hybrid litters.
And for some of these dogs, their dual heritage makes them healthier.
We have an article here that looks into the facts and misunderstandings surrounding designer dogs.
Fun Facts About The Corgi Rottweiler Mix
Both parent breeds are incredibly popular.
The American Kennel Club ranks the popularity of the Pembroke Welsh Corgi as 18th and the Rottweiler as 8th in their list of 192 breeds.
The Rottweiler has been seeing more popularity in crosses as of recent years.
This breed is sometimes referred to by the nickname "Rottgi."
Corgi Rottweiler Mix Appearance
Crossbred puppies of designer dogs such as the Corgi Rottweiler mix can take after either parent breed in any aspect.
Therefore, it is impossible to predict the outcome of a crossbreed definitively.
However, we can look at the characteristics of both parent breeds and provide a general idea as to what you could expect!
Rottgi Size
The height and weight of the Corgi Rottweiler Mix can vary due to the differing sizes of the parent breeds.
A Rottgi dog will be somewhere between 10-27 inches tall.
As for the weight range of the Corgi Rottweiler mix, it could be anywhere between 28 and 135 pounds.
These ranges are very large.
You can get a closer estimation for any given Corgi Rottweiler mix puppy by asking the specific height and weight of the parent dogs.
The Corgi Rottweiler mix may be much more stocky and muscular if they take after the Rottweiler parent.
Rottgi Coat and Colors
The coat is likely to be medium-length and coarse.
Feathering and thickness will depend on which parent they resemble more closely.
Potential coat colors include:
Coat markings are possible and come in white, rust, or mahogany colors.
Corgi Rottweiler Mix Temperament
The Corgi Rottweiler mix has the potential to be an affectionate and loyal breed in the right hands.
However, there are some serious temperamental concerns.
Rottweiler personality
Aggression is a potential issue due to the Rottweiler parent.
A study performed in 1991 stated that Rottweilers were responsible for 4.6% of dog attacks on humans.
Rottweilers are banned in Ireland, and some areas of the United States.
They are also banned by many insurance companies due to temperamental concerns.
They also have guarding and protective tendencies that can quickly spiral into aggressive behavior.
Corgi personality
Corgis, likewise, tend to be very territorial. They may show aggression to those who would invade their space.
They have a strong herding instinct, and so are not recommended for households with small children.
Rottgi temperament
Could these behaviors manifest themselves within the Corgi Rottweiler mix?
Potentially.
But there are many things you can do to help prevent aggression becoming a problem.
Good obedience training and socialization from a young age can lessen guarding behaviors.
This can help prevent anxiety or dominance toward other dogs and strangers.
Another potential issue is separation anxiety.
Both parent breeds are very people-oriented and do not like being left alone.
It is important to make sure your home has always at least one person around to keep company for the dog.
Training Your Corgi Rottweiler Mix
While Corgi Rottweiler mix dogs may sometimes be somewhat stubborn, they will eventually take well to training.
We have some resources below to help you with the training process:
If you are struggling to correctly train your dog by yourself, be sure to hire a professional to do it instead.
You should never skip training a dog, especially with a breed like this.
As for the exercise requirements of this breed, a medium-long length walk every day is usually enough to keep them happy!
However, if your Corgi Rottweiler mix has the short stumpy legs of the Corgi, they have vulnerable joints that require special care.
Be sure to avoid intense exercise.
Corgi Rottweiler Mix Health
Sadly, this breed is prone to some serious health issues.
There may be a structural health issue present within this breed that stems from the Corgi's shortened legs.
While these may look cute, they bring a higher risk for very severe joint and back issues.
These include hip and elbow dysplasia, where the joints do not develop correctly. This leads to painful arthritis at a young age.
It may also lead to intervertebral disc disease, in which one of the discs within the dog's back ruptures or herniates.
This causes severe pain and, in serious cases, may cause paralysis.
Other major health issues to watch out for with the Corgi Rottweiler mix include:
Degenerative myelopathy, a very serious condition that slowly paralyzes the hind legs. It is a progressive condition with no cure, and will eventually paralyze the front legs too.
von Willebrand Disease. This is a bleeding disorder characterized by excessive bleeding either spontaneously or from small injuries.
Epilepsy.
Progressive retinal atrophy. A progressive condition that leads to blindness with no cure.
Cardiac problems such as subaortic stenosis and aortic stenosis.
A good breeder will show you health evaluations for the parent dogs.
The expected lifespan of this breed is 8-14 years.
Feeding and Care
As for grooming and general care, a weekly brush should usually be enough.
However, during shedding season this may become more of a daily affair.
The Corgi Rottweiler mix will do well on high-quality dog food, but care must always be taken to prevent overfeeding.
Obesity can further exacerbate many of the health issues outlined above.
It is also recommended to trim the nails of the Corgi Rottweiler mix regularly to prevent discomfort. Their teeth should be brushed frequently, too.
Do Corgi Rottweiler Mixes Make Good Family Dogs?
Sadly, this is not a breed we can recommend to families due to the structural health issues present.
The cross contains too much risk of creating dogs with shortened legs, who may suffer from debilitating issues in the future.
If your heart is completely set on this breed, we recommend only purchasing puppies with normally-sized legs.
We also recommend rescuing one of these dogs rather than purchase from a breeder.
Rescuing a Corgi Rottweiler Mix
Rescuing a dog comes with pros and cons.
The main benefit is that you will have information about the dog before adopting. Rescue dogs tend to be more mature.
Any health or temperamental issues will be immediately apparent and made known to you by staff.
However, health and temperamental issues can be common with rescued dogs, which is usually a reason they have ended up in rescue in the first place.
If you find a dog you would like to adopt, be sure to inquire about their health issues and personality.
Finding a Corgi Rottweiler Mix Puppy
If you decide you'd rather purchase a puppy from a breeder, there are important things you will need to keep in mind.
Breeders can be found through several methods such as browsing online and newspaper advertisements. However, it's very important to look with a discerning eye.
There are, unfortunately, many bad breeders out there who would sacrifice the welfare of the litters they are producing to make money more efficiently.
Such establishments are known as "puppy farms." They are notorious for producing unhealthy, untrained dogs.
Search for a breeder who has recognition from reputable breeding societies and positive feedback from previous customers.
Avoid pet shops. Many of them buy their stock from the same puppy farms we just described.
Raising a Corgi Rottweiler Puppy
Raising a puppy into a well-behaved adult dog can sometimes seem like an insurmountable task, especially for the uninitiated.
Luckily, we have a lot of resources to help guide you on the way! See below:
Corgi Rottweiler Mix Products and Accessories
Owning a dog comes with the need for many accessories and products to make both of your lives easier.
But there are a lot of choices out there!
Here are some articles on products relevant to a Corgi Rottweiler mix.
Pros and Cons of Getting a Corgi Rottweiler Mix
Here is a quick summary of the good and bad of this breed!
Pros:
Potential to be a loving and loyal breed
Easy to exercise daily
Coat isn't too high-maintenance
Cons:
Possible structural health issue
Potentially severe temperamental problems, including aggression
Can be stubborn and hard to train
Prone to severe health problems
Similar Breed Mixes and Breeds
Due to the structural health concerns present within this breed, we heavily recommend checking out similar but healthier mixes and breeds before making any decisions.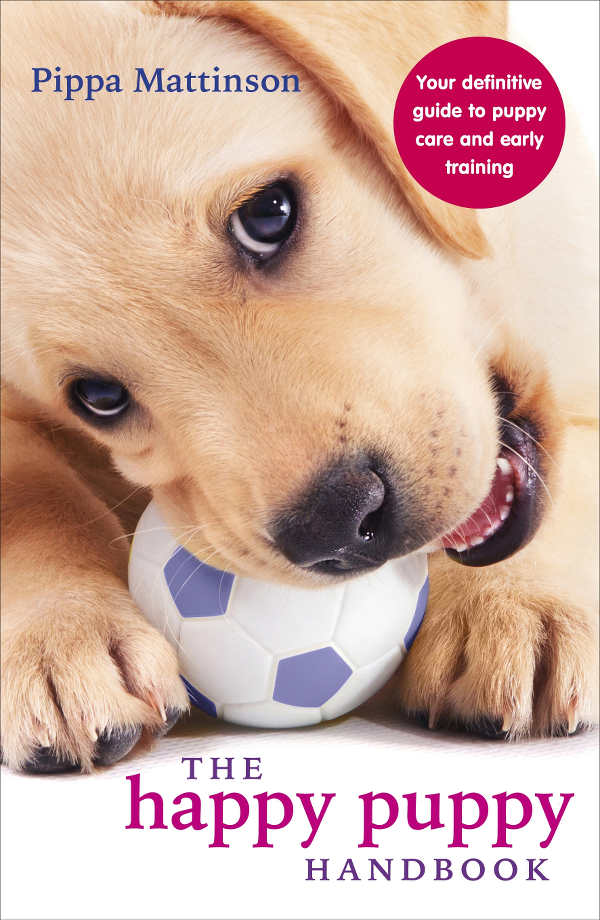 Here are some suggestions:
Doberman Pinscher
Keeshond
Corgi Rottweiler Mix Rescues
Unfortunately, there are no rescue centers devoted to the Corgi Rottweiler mix.
However, you may have luck searching in rescue centers for the parent breeds!
UK:
US:
Canada:
Australia:
If you have any more rescue centers you would like to add, comment below!
Is a Corgi Rottweiler Mix Right For Me?
Ultimately, only you can answer that question.
However, we heavily recommend looking at other, healthier breeds before coming to any decisions.
If you do decide to purchase this breed, ensure that you avoid any with stumpy legs.
You must also make sure that your family situation is right for this dog. They require a lot of company, and may not do well with kids or other dogs. Keep this in mind!
Have you ever owned a Corgi Rottweiler mix? What do you think about this cross?
Let us know below!
References and Resources
American Kennel Club
Awano, T, et al, Genome-wide association analysis reveals a SOD1 mutation in canine degenerative myelopathy that resembles amyotrophic lateral sclerosis PNAS, 2009
Mattoso, CRS, et al, Prevalence of von Willebrand disease in dogs from São Paulo State, Brazil Journal of Veterinary Diagnostic Investigation, 2010
Oberbauer, AM, et al, Long-term genetic selection reduced prevalence of hip and elbow dysplasia in 60 dog breeds, PLOS one, 2017
Parker, HG, et al, An expressed fgf4 retrogene is associated with breed-defining chondrodysplasia in domestic dogs, Science, 2009
Priester, WA, Canine intervertebral disc disease – Occurrence by age, breed, and sex among 8,117 cases, Theriogenology, 1976
Patterson, EN, Clinical Characteristics and Inheritance of Idiopathic Epilepsy, University of Minnesota College of Veterinary Medicine, 2007
Dekomien, G, et al, The canine Recoverin (RCV1) gene: a candidate gene for generalized progressive retinal atrophy, Molecular Vision, 2002
Kienle, RD, et al, The Natural Clinical History of Canine Congenital Subaortic Stenosis, Journal of Veterinary Internal Medicine, 1994
O'Grady, MR, et al, Canine congenital aortic stenosis: A review of the literature and commentary, The Canadian Veterinary Journal, 1989
Petrick, SW, The incidence of eye disease in dogs in a veterinary academic hospital: 1772 cases, Journal of the South African Veterinary Association, 1996
Blackshaw, JK, An overview of types of aggressive behavior in dogs and methods of treatment, Applied Animal Behavior Science, 1991