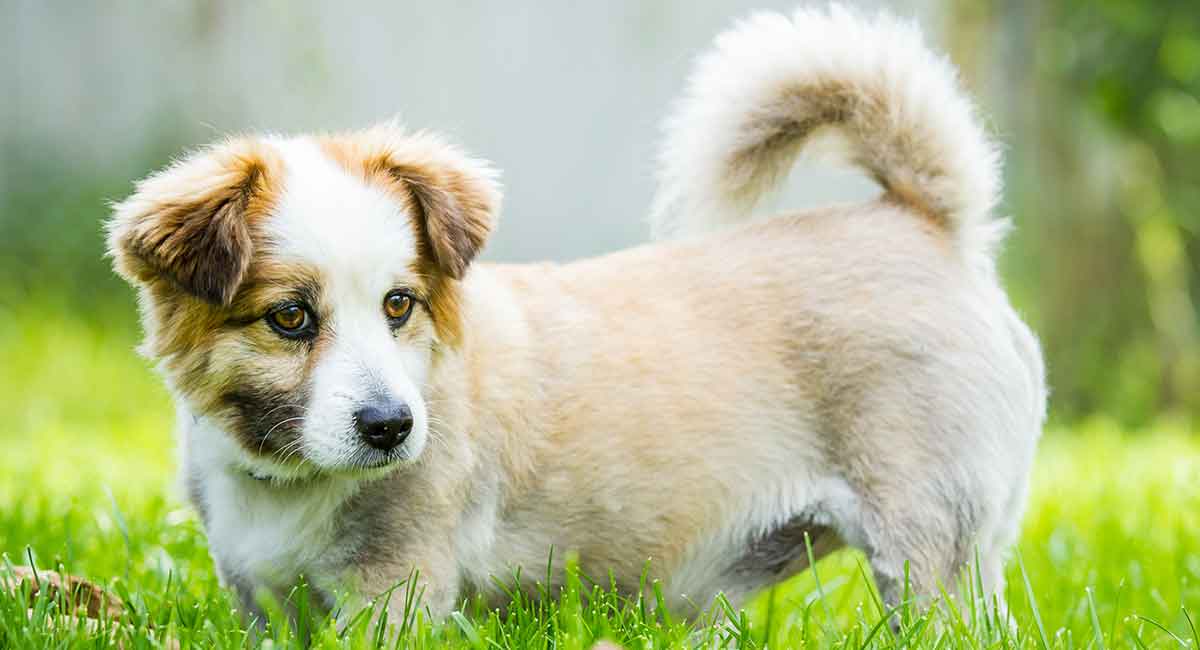 Corgi mixes are increasingly popular among dog lovers around the world today!
Corgis owe their popularity in part to none other than the Queen herself, Elizabeth II!
The Queen's own breeding program may have finally closed its doors, but the breed itself is flourishing.
And so are Corgi mixes – dogs with one Corgi parent, and one parent of another breed.
Here are some of the most popular Corgi mixes on the block!
About the Corgi
The world might be most familiar with the Pembroke Welsh Corgi breed because this is the breed the Queen favors.
The Cardigan Welsh Corgi is a separate dog breed with its own ancient lineage.
The main difference between the two Corgi breed lines is that the Cardigan Welsh Corgi is stockier with a long tail.
The Pembroke Welsh Corgi has a slimmer physique and a docked tail.
All Welsh Corgis have a distinctive appearance and shorter legs.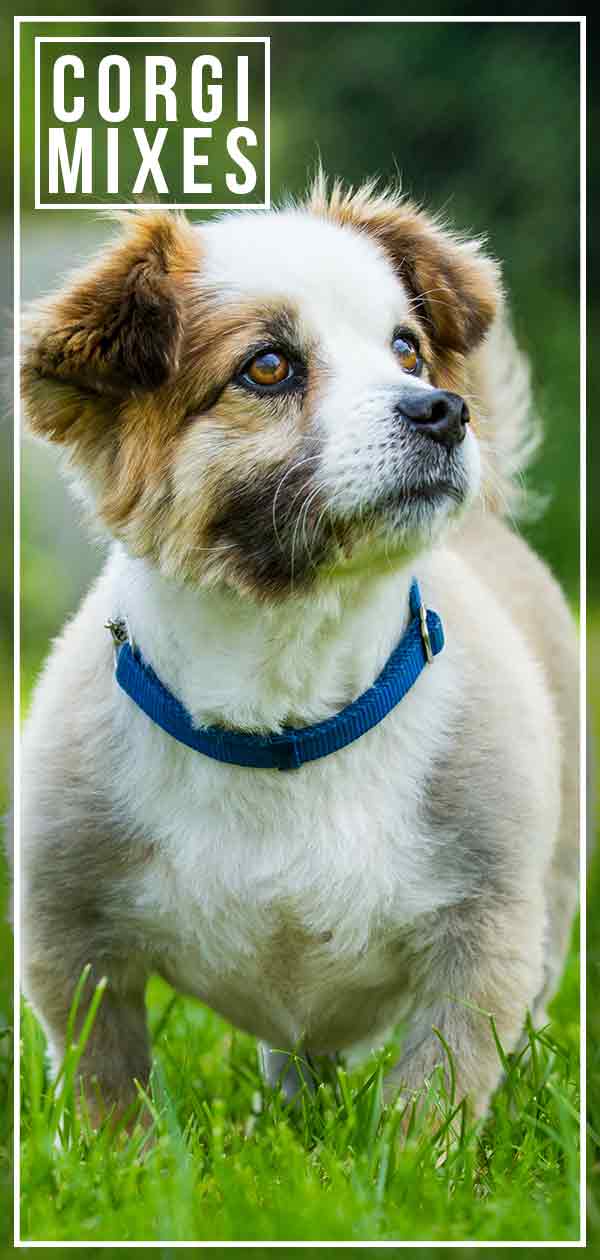 This is due to a genetic mutation called chondrodysplasia.
This tells the leg bones to stop growing when they are still quite short.
The specific gene responsible is called fibroblast growth factor 4 (FGF4).
Corgis are not the only purebred dogs that have the FGF4 gene.
Dachshunds and Basset Hounds also have this gene.
Best Corgi mixes
Ask any Corgi mix owner which Corgi mix breeds are the "best" and you are not likely to get an impartial answer!
Every Corgi mix owner loves their own hybrid dog the best, of course.
But there are some Corgi mix dogs that might be a better fit for you, your lifestyle, your available space and your family.
We hope the Corgi mix information in this article helps you decide which Corgi mixes are right for you!
Corgidor: Labrador Retriever Corgi mix
Labrador Retriever Corgi mixes bring together two of our most-loved dog breeds, the Labrador Retriever and the Welsh Corgi.
The Labrador Retriever, of course, is the all-time most popular pet dog in America.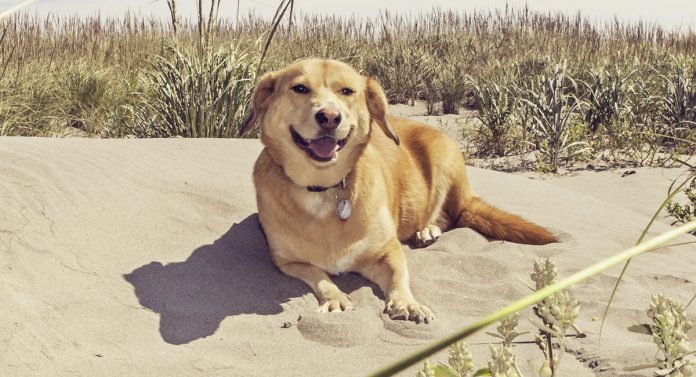 The Corgi has a royal lineage that speaks for itself.
One of the most appealing qualities of the Corgidor is that you get all that wiggly, squiggly, cuddly Lab goodness in a smaller, shorter package.
Add in a splash and dash of the lovable Corgi's loyal, affectionate personality and what you have is a treasure of a pet dog!
You can expect your Corgidor to weigh between 35 and 65 pounds with an average lifespan of 10 to 13 years.
Read more about the wonderful Corgidor in our in depth breed mix review.
Beagi: Beagle Corgi mix
Otherwise known as a "Beagi" – which officially makes this hybrid dog breed's name as cute as he is!
The Beagi is an adorable mix of the Beagle's loving, loyal nature and zest for life.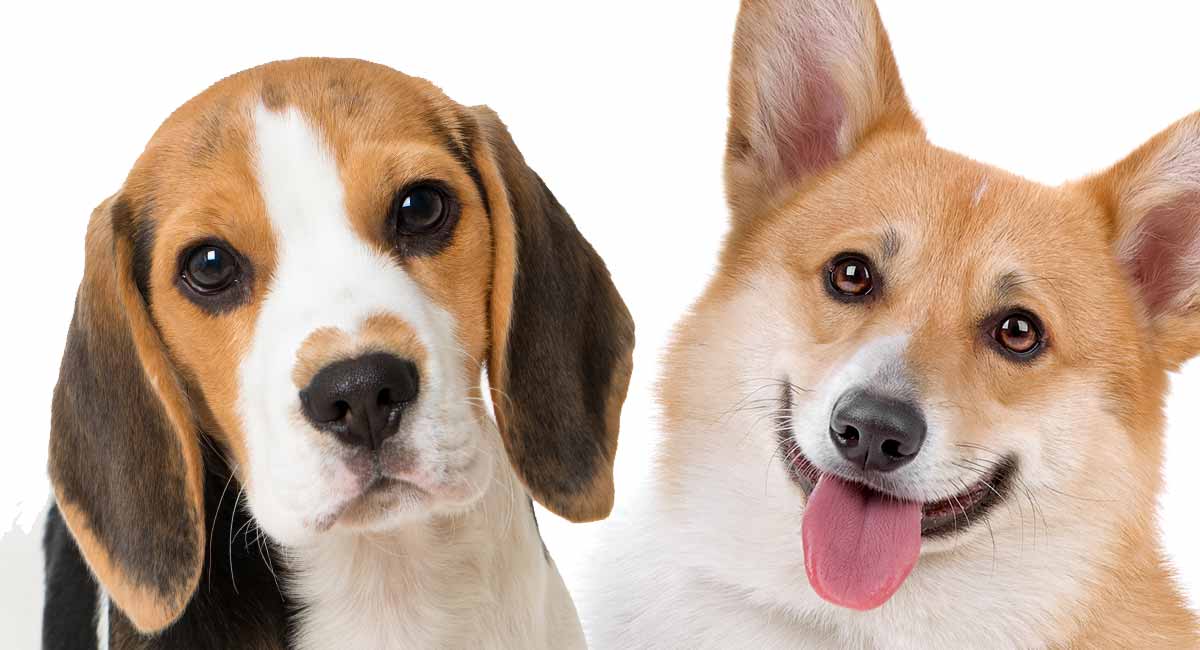 This is combined with the Corgi's smarts, tendency to "herd" family members and keep watch over everyone.
A Beagi is going to be a small Corgi mix weighing between 10 and 25 pounds.
These petite pups are perfect for life in small spaces as long as they get some good daily exercise and play.
Their typical lifespan is 10 to 15 years.
Be sure to check out our in depth hybrid breed guide to the Beagi to learn more about this neat mix breed!
Corgen: Golden Retriever Corgi mix
Golden Retriever Corgi mixes can be real showstoppers – all that lush wavy golden fur and loving nature repackaged into a shorter, smaller body!
You can expect an active and outgoing pup who will need plenty of daily exercise and activity to stay happy and out of trouble.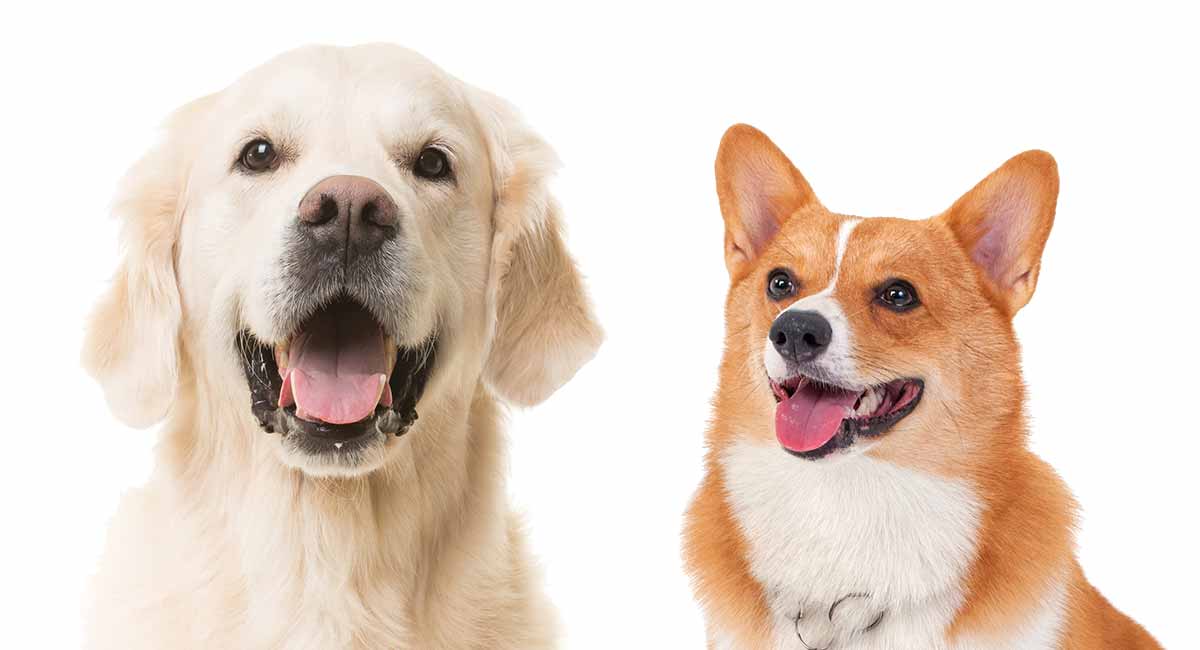 A Corgen can especially benefit from early and ongoing socialization and training.
This will teach them how to rein in the herding/territorial instinct from the Corgi side. And not bowl over visitors with that famous friendliness from the Golden Retriever side.
The Corgen or Corgiever, as the Golden Retriever Corgi mix is sometimes called, generally weighs between 35 and 50 pounds. These dogs can live 10 to 14 years.
Don't forget to check out our detailed review of the Corgen hybrid breed here.
Borgi: Bloodhound Corgi mix
Bloodhound Corgi mixes are some of the less well known hybrid dog crosses and also some of the most interesting!
With a Borgi, as this Corgi mix is sometimes known, you are crossing the Bloodhound's world-famous sniffer with the Corgi's legendary herding talents!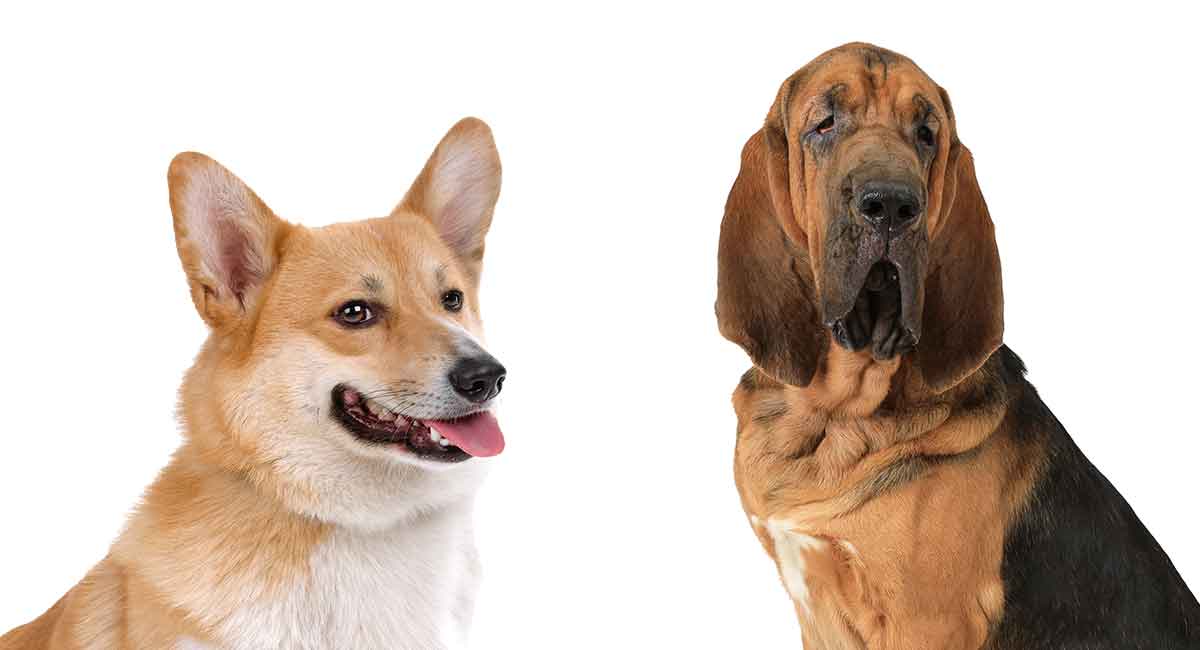 What you will get is a dog unlike any other – a dedicated worker with a stubborn streak when "on the trail" so to speak.
A Borgi's weight can vary quite a bit because you are crossing a very large (80 to 110 pounds) dog with a medium (28 to 35 pound) dog.
The later generations may be more weight-consistent from puppy to puppy within a litter.
Your Borgi may live anywhere from 10 to 14 years.
Corgipoo: Poodle Corgi mix
Corgipoos, or Poodle Corgi mixes, definitely win the "cutest hybrid dog breed name" contest!
These adorable dogs are most often Corgis crossed with miniature Poodles (rather than standard or toy Poodles).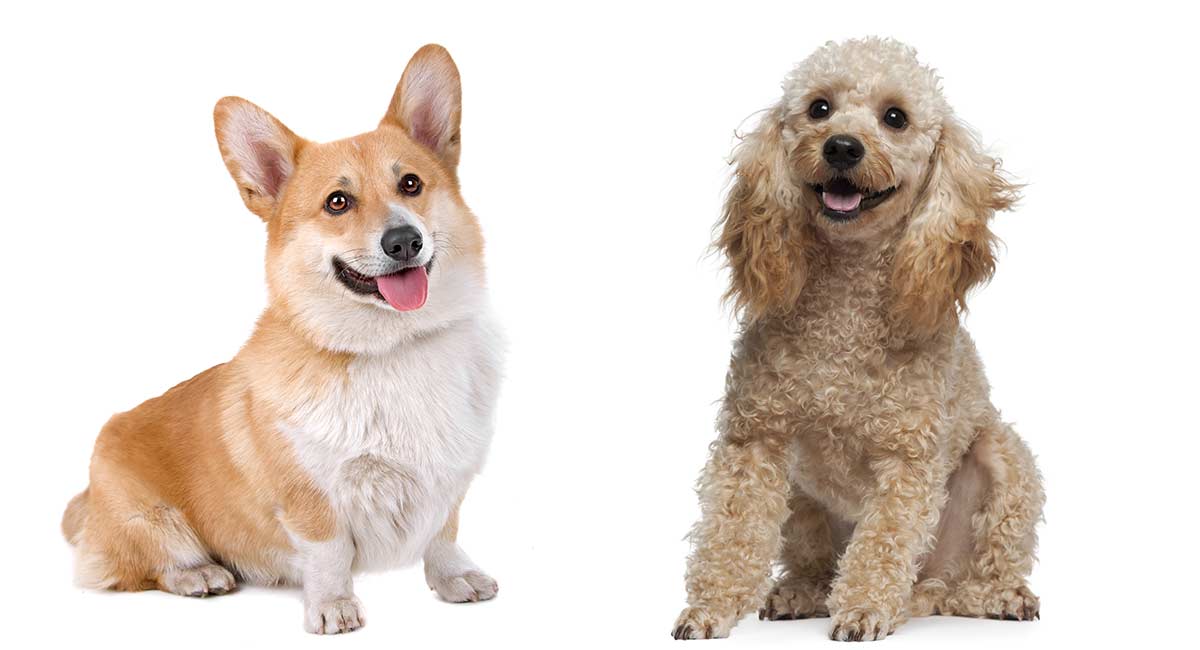 This means the Corgipoo is going to be a small Corgi mix weighing between 12 and 25 pounds.
If the cross is with a standard Poodle, weight may range up to 40 pounds.
You can expect your Corgipoo's average lifespan to be 12 to 14 years.
Learn even more about the cute Corgipoo by heading over to read our in depth review of this popular hybrid breed!
Corman: German Shepherd Corgi mix
German Shepherd Corgi mixes can make you do a double-take at first glance.
Here is a German Shepherd head on a short Corgi body!
Something about this particular cross just works, since both the GSD and the Corgi have similar muzzle shapes and alert, keen features.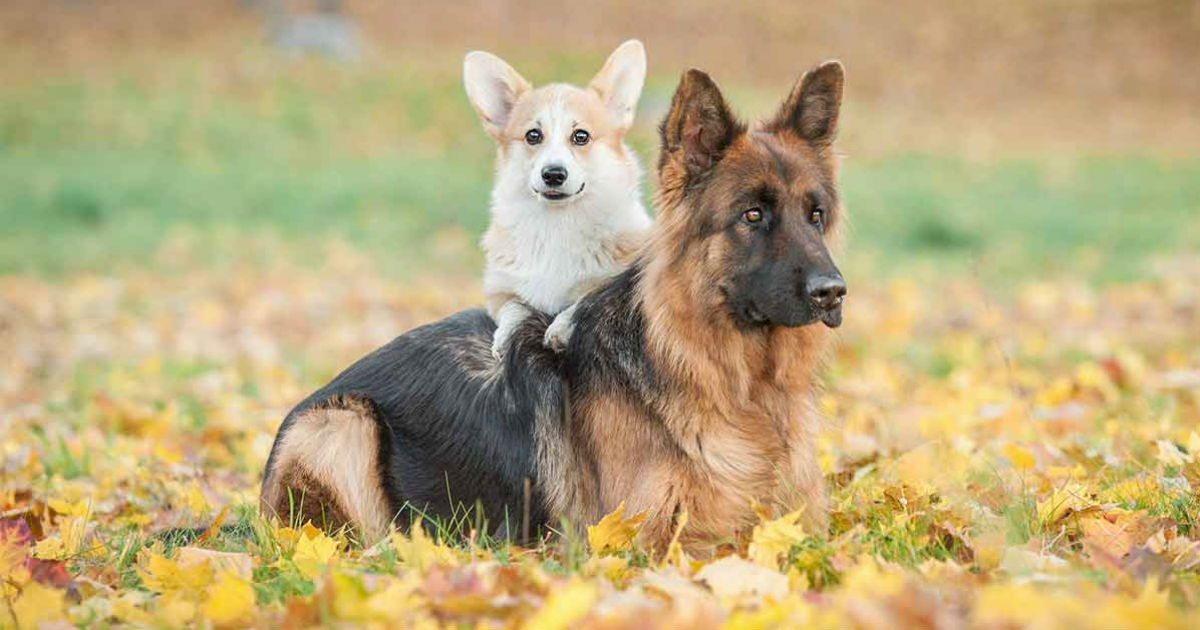 The German Shepherd dog's background is in K-9, guarding, herding and service. The Corgi's background is in herding.
So these two dogs have very complementary histories and personalities as well.
Your Corman Shepherd will benefit from early and ongoing training and socialization.
This will help your naturally vigilant, alert and high-energy pup learn to be a productive member of your family and community.
The Corman Shepherd may weigh anywhere from 20 to 70 pounds. A typical Corman lifespan can range from 9 to 14 years.
Be sure to read up on everything you need to know about the Corman Shepherd mix breed in our handy in depth review guide.
Dorgi: Dachshund Corgi mix
If ever there were a hybrid dog matchup made in heaven, it would seem that Dachshund Corgi mixes would be it!
Both dog breeds, the Dachshund and the Corgi, naturally have short legs and long bodies.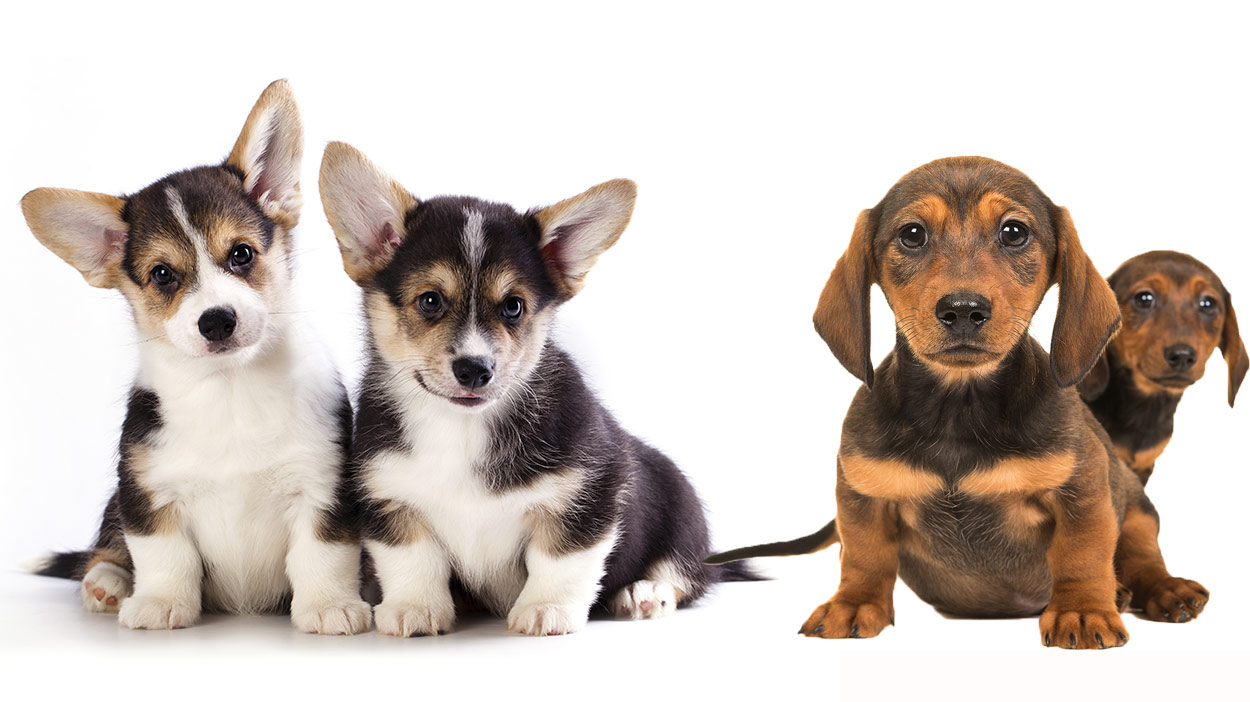 Both have alert, active, hard-working personalities. And both are already very popular pet dogs!
The Dorgi will be a very alert and vigilant dog, coming from a hunting and herding dog background as she does.
Your Dorgi is definitely going to be a "people" dog who won't tolerate hours of loneliness well.
You should start training and socialization very early.
This will make sure this dog doesn't develop separate anxiety or possessiveness of "her" people.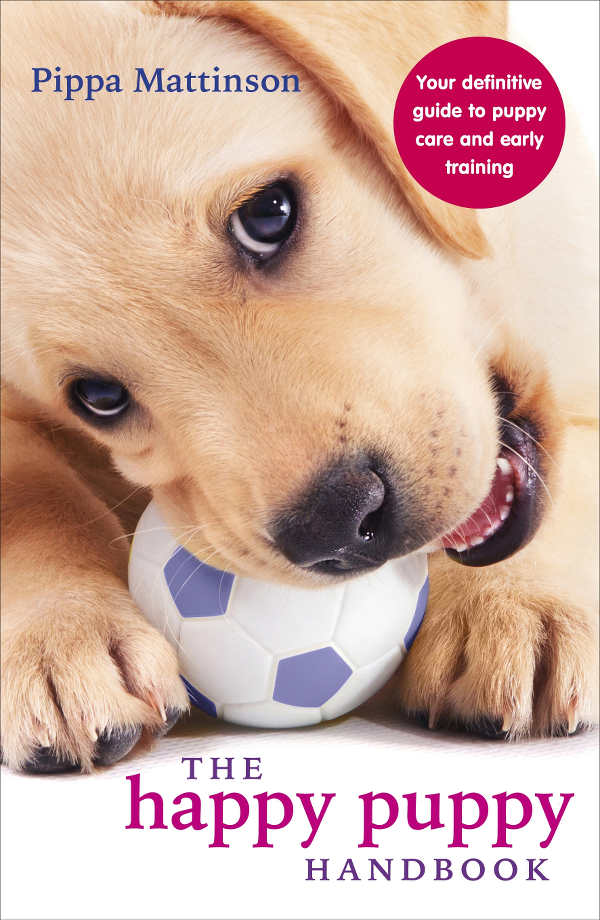 A Dorgi is going to be a small Corgi mix weighing in around 15 to 28 pounds.
This dog's average lifespan is 12 to 15 years.
Since both dogs carry the dwarfism gene however, this mix is most likely to be affected by the health problems which accompany that.
Learn everything you need to know about the popular Dorgi hybrid dog breed by heading over to read our in depth review.
Corgski: Husky Corgi mix
Husky Corgi mixes are often called Corgski, Husgi, Siborgi or even Horgi!
However funny their names may sound, this mix breed pup is more memorable for his hard-working nature and sweet personality than his cute name!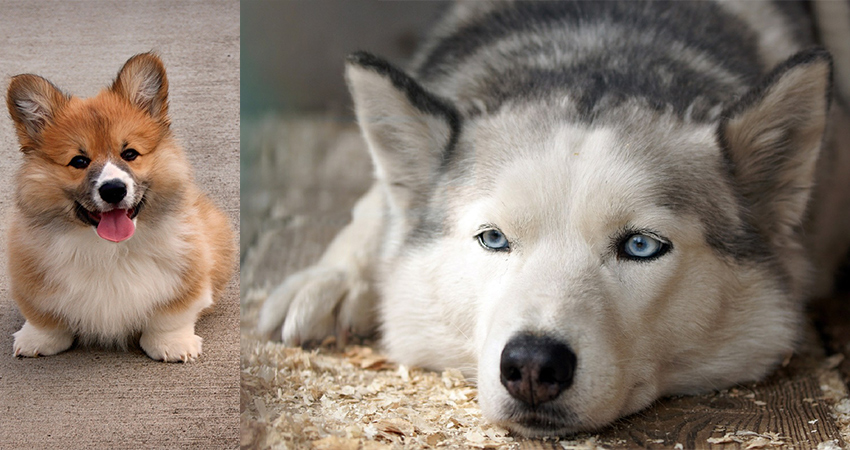 With a Husky and a Corgi cross, you are getting an ancient lineage of working dogs – sledding and herding, respectively.
Both the Husky and the Corgi are very social and friendly (i.e. not very good watch dogs).
An adult Corgski can weigh anywhere from 20 to 50 pounds depending on which parent dog a puppy takes after.
The typical lifespan is 12 to 15 years.
Eager to learn more about the Corgski? Check out our comprehensive mixed breed review here.
Corrier: Terrier Corgi mix
Terrier Corgi mixes may cross a Pembroke or Cardigan Welsh Corgi with any number of popular terrier breeds:
… you get the idea!
The weight, personality and lifespan of your Corrier pup can vary tremendously based on the parent dogs!
Working with a health-focused hybrid dog breeder is the best way to ensure that your Corrier puppy is healthy right from the start!
Which Are Your Favorite Corgi mixes?
As you continue your search, don't forget to check with local Corgi mix rescue shelters as well!
Through Corgi mix adoption organizations, you can give a wonderful pooch a new forever home!
So have you chosen a favorite Corgi mix yet? Let us know in the comments below.
Resources
Gross, M. 2015. "Queen Elizabeth's Corgis: A History," Vanity Fair
Van Vliet, M. et al, 1993. "Breed Standard/About Pembrokes," The Pembroke Welsh Corgi Club of America
Chodosh, S. 2017. "Why corgi mixes look like adorable munchkin versions of other dogs," Popular Science
Parker, H.G., et al, 2009. "An expressed fgf4 retrogene is associated with breed-defining chondrodysplasia in domestic dogs" Science Journal
LaBerge, G., et al, 2018. "The Cardigan Welsh Corgi – the Corgi with a Tail" The Cardigan Welsh Corgi Club of America.