Skyrocketing in popularity after Disney's 1955 movie, Lady and the Tramp, the American Cocker Spaniel has remained one of America's most beloved dog breeds.
You'll find information about these beautiful dogs in the links below
This article will answer those questions and more. And help you decide if this beautiful and sweet dog would make a suitable addition to your lifestyle.
the American Cocker Spaniel is renowned for his affectionate disposition and affinity for children.
These are wide-eyed, endearing dogs with long ears, silky fur, and stubby little tails.
What Is the Origin of the American Cocker Spaniel?
The Cocker Spaniel probably originated in Spain and these dogs are the likely descendant of bird hunting dogs.
The American Cocker Spaniel became separated from their English counterparts during the 20th century.
American cockers became popular as pets, while the English variety remained a popular hunting companion.
Changes in shape followed the changes in function of these two diverging breeds.
The American Cocker Spaniel is now smaller than the English one, with a shorter head and a thicker coat.
A Famous Breed
The Cocker was already well known in the US during the 1940s, thanks to a black Cocker Spaniel named Brucie who won Westminster Best in Show two years in a row.
But it was Disney's Lady and the Tramp that truly put this breed on the map!
Well, it also didn't hurt that Vice President Richard Nixon owned one during this time as well.
In fact, for a decade, the Cocker Spaniel held rank as America's most popular dog breed!
Today, this breed sits at 29 out of 194 on the AKC's list of most popular dog breeds in America.
So is the love of this breed all hype due to a famous movie?
Or is there more to the Cocker Spaniel that makes him so popular?
Let's keep reading!
American Cocker Spaniel Temperament
The American Cocker Spaniel temperament is said to be something of a treasure.
They have a gentle nature, intelligent mind, and happy-go-lucky disposition.
This makes the American Cocker Spaniel personality ideal for families looking to bring a dog into their lives.
While American Cocker Spaniel hunting dogs were once a staple for bird hunters and breeders alike.
For the most part though, these gentle canines want to offer their love.
In fact, working American Cocker Spaniel dogs are more a thing of the past.
Is He a Good Family Dog?
These days, this breed is better suited to be a loving family companion and a renowned show dog!
Of course, with their stunning looks, it's no wonder there's a demand for American Cocker Spaniel show dogs.
But their affinity for children, eagerness to please, and overall joyful disposition makes them the ideal companion pet for singles and families alike.
However, if not properly socialized, these spaniels have been known to show aggression.
For this reason, we recommend early socialization and obedience training to better ensure your pup is well-rounded and adaptable.
The Appearance of the American Cocker Spaniel
Like all dogs, the American Cocker Spaniel size can vary.
However on average, the American Cocker Spaniel female is 13.5 inches to 14.5 inches.
A male is a bit bigger, standing between 14.5 inches and 15.5 inches.
The average American Cocker Spaniel weight is usually 20 to 25 pounds for a female and 25 to 30 pounds for a male.
Some breeders may promote a miniature American Cocker Spaniel.
Keep in mind that a mini American Cocker Spaniel is likely just smaller than average or possibly even a crossbreed.
So what about American Cocker Spaniel coat color?
Have you heard of a Golden American Cocker Spaniel?
While it sounds like a color, a true Golden American Cocker Spaniel is a crossbreed, mixed between the Cocker Spaniel and Golden Retriever.
However, the American Cocker Spaniel colors do come in as many as six varieties, including
Black
Tan
Tri-Color
Silver
White and Buff
Brown
The Cocker Spaniel is known for his beautiful hair, which is long and silky and can grow to floor-length.
A moderate shedder, the American Cocker Spaniel requires grooming whether he is going to be shown professionally or not.
Keep reading to learn why.
Care and Grooming Needs of an American Cocker Spaniel
Do American Cocker Spaniels shed?
Yes, as mentioned above, American Cocker Spaniels are moderate shedders.
And as previously stated, American Cocker Spaniel grooming can be quite intensive.
Even if you choose to trim their hair, American Cocker Spaniel short hair still sheds and requires consistent brushing.
On the other hand, if you choose to show your American Cocker Spaniel or you want to grow his hair long just because, prepare for daily brushing to keep his coat from getting knotted and dirty.
Many owners opt to go to a professional groomer to help keep their dog's coat healthy and at its best.
Others must learn how to groom their American Cocker Spaniel themselves, which can be quite a feat!
Bathing
Bathing, while intermittent, can be a process as it must be done thoroughly with a high-quality dog shampoo.
According to the AKC, rinsing and re-rinsing will be essential to maintaining an American Cocker Spaniel's healthy coat and skin.
This is because any leftover soap, shampoo, or conditioner residue could cause skin irritation and leave the silky hair damaged.
Many enthusiasts recommend learning how to check your American Cocker Spaniel's skin for inflammation or irritation during bathing.
This is because they can be prone to skin issues.
This would also be a good time to find any sore spots.
Also, make sure you dry your dog's ears carefully after bathing.
Unattended moisture buildup could easily cause ear infections in this breed.
Other Care Needed
Your Cocker Spaniel will also require regular nail trimming or grinding to ensure their nails do not crack or break.
Consistent ear cleanings help avoid waxy build up and infection.
Keep in mind that proper ear care is especially important for this breed, as American Cocker Spaniels are prone to ear infections.
Speaking of ear infections, let's look at what other health concerns the American Cocker Spaniel could face.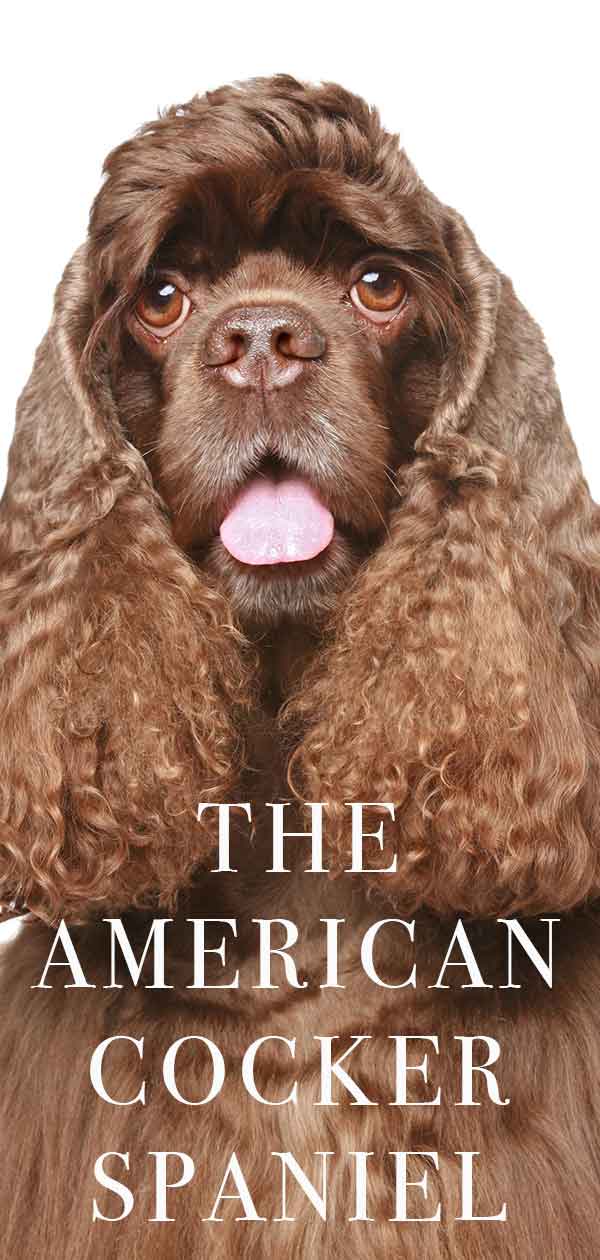 American Cocker Spaniel Lifespan and Health Problems
So how long do American Cocker Spaniels live?
An average American Cocker Spaniel lifespan is about 10 to 14 years.
While the American Cocker Spaniel life expectancy is relatively decent, he is prone to certain inheritable health issues.
American Cocker Spaniel health problems include
cardiomyopathy
ectropion
urinary stones
otitis externa
canine hip dysplasia
hypothyroidism
seborrhea entropion
liver disease
phosphofructokinase deficiency
cherry eye
congestive heart failure
ear infections
obesity
While some of the listed health issues are minor, other American Cocker Spaniel health issues are quite serious.
For this reason, we recommend early health screening to help prepare or even avoid certain genetic health issues your American Cocker Spaniel may be prone to.
Are There Any Special Dietary Requirements for an American Cocker Spaniel?
The American Cocker Spaniel will thrive on a high-quality dog food specified for his age, weight, and activity level.
Experts recommend a high-quality dog food with chicken and rice ingredients, claiming this recipe is a Cocker Spaniel favorite.
Be careful not to overfeed your dog, as they can be prone to obesity if their portions are not properly monitored.
Keep in mind that this breed is prone to heart issues as well.
So you may want to consider a specialty dog food that promotes a heart-healthy diet.
What to Look For
To ensure your American Cocker Spaniel is eating the healthiest dog foods possible, always make sure that the first few ingredients include meat and that the dog food, whether it is wet or dry, is high in protein and low in unnecessary additives like corn, soy, and wheat.
Always offer dog-safe treats during training, as this is one of the best ways to motivate any dog or puppy.
Be sure to research any human food treats you wish to share with your American Cocker Spaniel.
Remember, not all human foods are safe for our furry friends.
And of course, like all dogs, your American Cocker Spaniel will need access to clean, fresh water every single day.
How to Properly Train and Exercise an American Cocker Spaniel
Since he is from the sporting type, the American Cocker Spaniel does require a bit of exercise to stay fit and healthy.
However, it is rather easy to exercise this breed, as a simple romp in the yard and fetching a ball will usually do.
American Cocker Spaniel dogs will also benefit from a nice walk with their human or even a rendezvous at the dog park or playing with another canine companion.
The AKC does say that a healthy American Cocker Spaniel should have good muscle tone.
The physique of this breed is not difficult to maintain as long as proper diet and exercise are being implemented.
Training
A true people-pleasing breed, the American Cocker Spaniel is easy to train and hardly needs more motivation than your assurance of approval!
They respond well to not only treat-based rewards but also praise, affection, and play time.
The American Cocker Spaniel is a dog who loves to learn new tricks.
And they will enjoy obeying commands, especially since they love nothing more than pleasing you!
Because of his eager-to-please disposition, it is important to train with a loving hand.
Harsh training and shows of disapproval could actually hinder this intelligent and sensitive breed's progress.
And, as previously stated, early socialization and obedience training beginning in puppyhood will help to ensure your American Cocker Spaniel grows up to be an adapted and well-adjusted dog.
Do I Have the Ideal Home Environment for an American Cocker Spaniel?
The Cocker Spaniel makes an excellent family dog and has an affinity for children and other household pets.
But it is important to utilize early socialization and obedience training in this breed.
This is also a breed who bonds strongly with their humans.
So they will require an owner who is around often or is able to make time for them.
The American Cocker Spaniel does not need an excessive amount of exercise.
They will benefit from a home that has a fenced-in yard where they can run and play.
If you have other dogs in the home, all the better for this playful breed!
And as long as you are willing to maintain the American Cocker Spaniel's coat and don't mind daily grooming, then this may be the breed for you.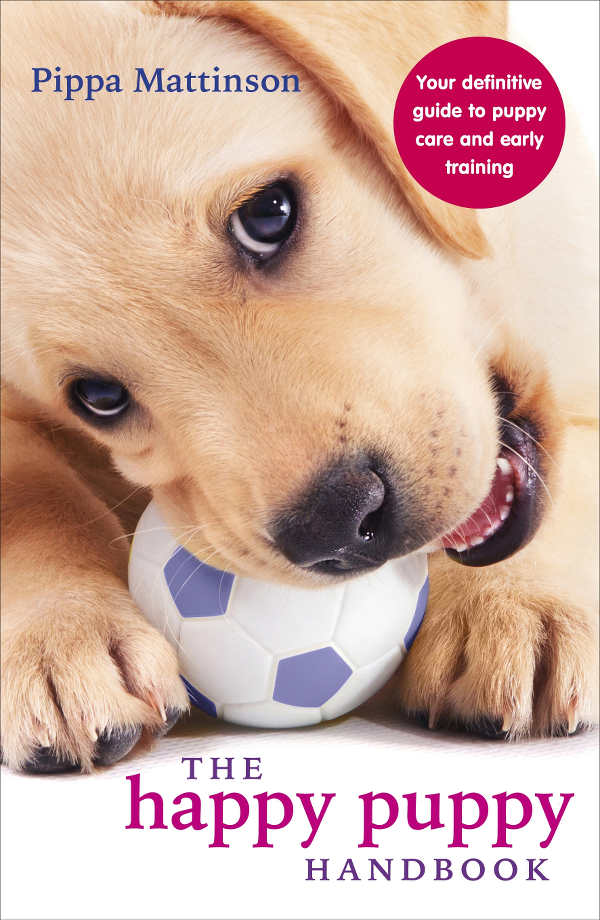 How Do I Find and Pick an American Cocker Spaniel Puppy?
Finding American Cocker Spaniel pups should not be too difficult, as this is a rather popular breed.
However, finding American Cocker Spaniel puppies at a shelter could be hit or miss.
If you have your heart set on rescuing a Purebred American Cocker Spaniel, keep in mind that you may have to exercise some patience.
Still, there may be local rescues specific to the American Cocker Spaniel breed you can look into.
It just may take some research.
One of the benefits of going through a shelter is that the price is going to be much less than if you try and find puppy American Cocker Spaniels from a breeder.
However, there are adoption fees, which can be anywhere from $50 to $100.
Luckily, most shelters will cover the first vet fee.
Breeders
On the other hand, if you are looking for an American Cocker Spaniel from a breeder, expect to spend anywhere from $500 to over $1000.
This could be true even if you are looking for crossbreeds from a breeder like Golden American Cocker Spaniel puppies or any other American Cocker Spaniel mix.
However, one of the great things about getting your American Cocker Spaniel from a breeder is that you will be afforded the opportunity to ask plenty of important questions, so don't be shy!
Make sure you inquire about any health or temperamental issues with previous litters or the parent breeds.
And remember that reputable breeders will be able to offer up certificates proving their dogs have been health screened.
I Can't Find a Breeder
If you are still not sure where to get your purebred American Cocker Spaniel, you can always seek out a local AKC club in your area.
AKC clubs offer networking events and access to reputable groomers. To find a local AKC club near you, visit their website.
Best of luck!
Let us know how you fell in love with the American Cocker Spaniel in the comments below.
References
Giger U, Smith BF, Woods CB, Patterson DF, Stedman H, Inherited Phosphofructokinase Deficiency in an American Cocker Spaniel, Journal of the American Veterinary Medical Association.
P.G.C. Bedford, A Gonioscopic Study of the Iridocorneal Angle in the English and American Breeds of Cocker Spaniel and the Basset Hound, Journal of Small Animal Practice.
Kirk N. Gelatt, Edward O. Mackay, Prevalence of Primary Breed-Related Cataracts in the Dog in North America, Veterinary Ophthalmology.
Deborah L. Duffy, Yuying Hsu, James A. Serpell, Breed Differences in Canine Aggression, Applied Animal Behavior Science.
Tiffani J Howell, Tammie King, Pauleen C Bennett, Puppy Parties and Beyond: the role of early age socialization practices on adult dog behavior, Volume 6, pages 143-153.
Nathan B Sutter and Elaine A Ostrander, Dog Star Rising: The Canine Genetic System, Nature Reviews Genetics, Volume 5, pages 900-910.