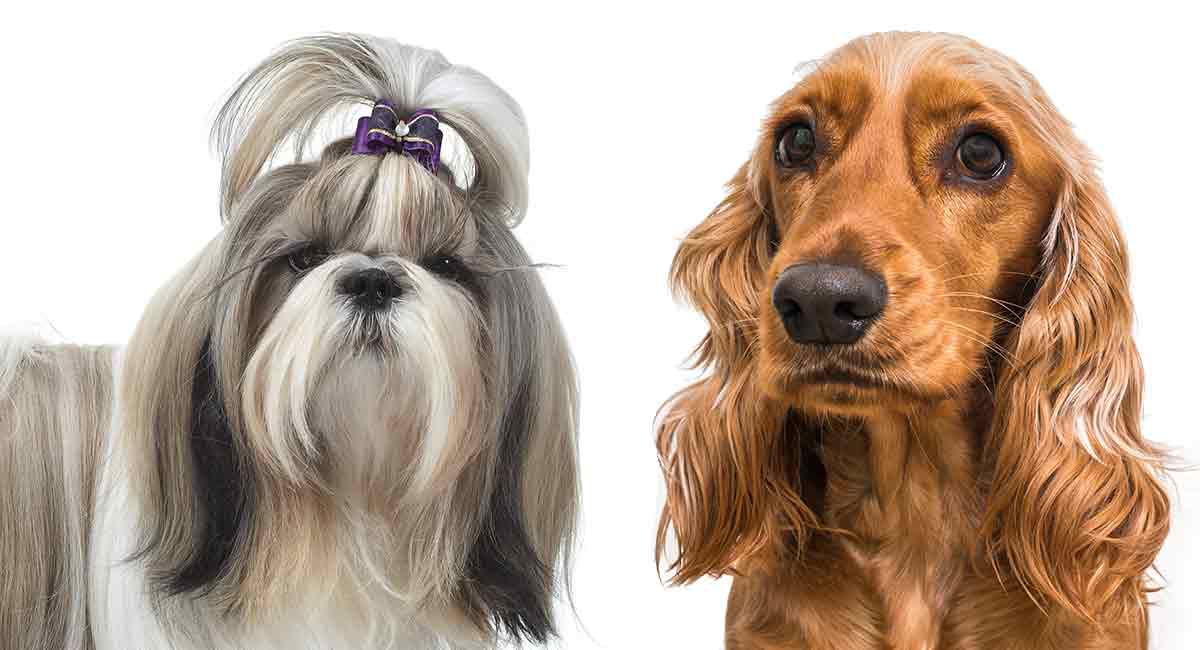 The Cocker Spaniel Shih Tzu mix has been growing in popularity over the last few years.
This dog is usually intentionally bred as a companion dog.
But it has hunting routes and is highly intelligent.
This high intelligence, combined with their affectionate nature, makes them extremely appealing to those looking for a companion dog.
However, not everything is as it seems with this mixed breed.
Where Does the Cocker Spaniel Shih Tzu Come From?
The Cocker Spaniel Shih Tzu cross is created by breeding an American Cocker Spaniel or an English Cocker Spaniel with a Shih Tzu.
So their past is tied to their parents.
Origins of the Cocker Spaniel
Cocker Spaniels were initially bred to hunt woodcocks, a type of bird.
The "cocker" part of their name comes from this type of bird.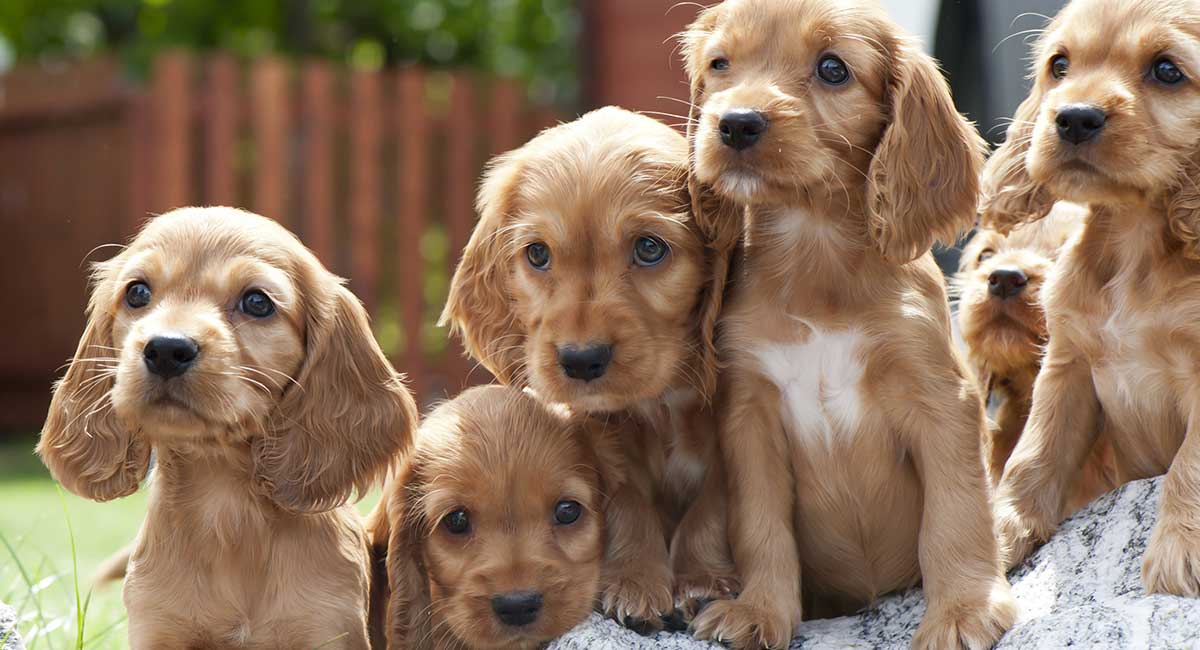 In the 1870s, the only requirement necessary for a spaniel to be considered a Cocker Spaniel was for them to be under 25 pounds.
It wasn't until 1892 that the breed standard was create more in-depth.
Most Cocker Spaniels today come from one dog, Obo II.
This dog was born in America, but his parents were British.
It is said that Obo II sired every prize-winning Cocker Spaniel in America.
While the Cocker Spaniel was originally a hunting dog, the Shih Tzu had a very different origin.
Origins of the Shih Tzu
The Shih Tzu have their origin in ancient China. They were prized pets of Chinese royalty.
And, for a long time, they refused to sell, trade, or give them away.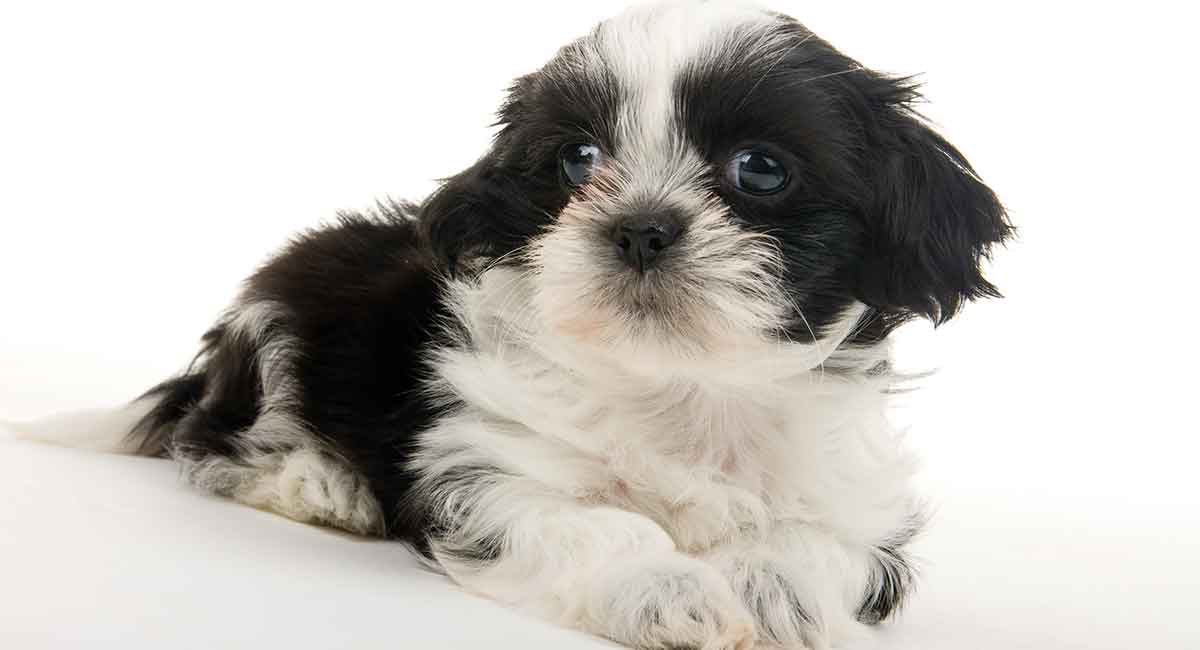 It wasn't until 1930 that the first Shih Tzu was imported to Europe.
The breed standard was written in England five years later.
The breed didn't spread into America until after World War II when returning American soldiers brought the dog with them back to America.
The dog was recognized by the American Kennel Club years later in 1969.
The Cocker Spaniel Shih Tzu is a hybrid between these very two different breeds.
There is some controversy surrounding the breeding of mixed breeds.
Some people claim that the breeding diminishes the dog by making them unpredictable.
However, mixed breed dogs are also healthier than many purebred dogs.
Their larger gene pool makes them less likely to inherit genetic disorders that purebred dogs are prone to.
Fun Facts About the Cocker Spaniel Shih Tzu Mix
Spaniels are closely related to Springers. The only thing that sets them apart is their size.
The Cocker Spaniel's large feet were the inspiration for boat shoes.
George Clooney has an elderly Cocker Spaniel.
And Duchess Kate received a Cocker Spaniel as a wedding present.
The name "Shih Tzu" actually means "little lion."
While the Shih Tzu were mostly bred in China, they are native to Tibet.
The Shih Tzus almost died out in 1908.
Empress Tzu Hsi supervised the only breeding program that specialized in Shih Tzus.
When she died, the breeding program fell apart.

Cocker Spaniel Shih Tzu Mix Appearance
This small dog could resemble either of its parents. Or, it could be an even mix of the two.
Because this is a mixed breed, we don't know precisely what this hybrid will look like.
But we can make a few educated guesses.
They will weigh between 25-35 pounds and stand between 11-14 inches.
They could have the dark, round eye of a Shih Tzu or the eyes of a Cocker Spaniel.
This mixed breed will be small. But, whether or not it inherits the Shih Tzu's long back is a game of chance.
Ears and Coats
Their ears will vary in length considerably.
And, they could carry their tall out like a Cocker Spaniel or over their back like a Shih Tzu.
Their coat will be double-layered.
But the exact length their coat grows to will depend on what traits they inherit.
The color of their coat can differ quite dramatically.
They can have the colors of either the Cocker Spaniel or Shih Tzu.
Many will share the markings and coloring of both parents.
White markings are very common.
Cocker Spaniel Shih Tzu Mix Temperament
This breed is known to be friendly and accepting of strangers.
They do not have guarding tendencies, which means that they warm up quickly to strangers.
But English Cocker Spaniels are considerably more aggressive than the American Cocker Spaniel.
So, it is essential to figure out exactly what version your potential puppy's parent is.
They are also incredibly intelligent and easy to train.
They are people-pleasers and eager to obey.
But they can be extremely sensitive to scolding.
Positive reinforcement training works wonders for this breed, however.
Neither parent breed is very vocal. So, you can expect this hybrid to be pretty quiet and laidback.
Family Life
This breed does get along with children in most cases.
However, their small size means they are susceptible to injury and roughness.
Children have been reported to accidentally injure small dogs.
All interactions with children should be supervised for both the dog's and child's safety.
This supervision should be particularly careful when the dog is young.
These canines also get along pretty well with other animals.
While they can have high prey-drives, this behavior is usually minor and can be trained out.
Both the Shih Tzu and Cocker Spaniel are predispositioned to separation anxiety.
They are family dogs and can become stressed when separated.
Training Your Cocker Spaniel Shih Tzu Mix
These dogs are eager to please and intelligent. They usually pick up on commands pretty well.
Still, we do recommend beginning training early, particularly potty and crate training.
Small dogs notoriously have difficulties potty training.
They have smaller bladders, which causes them to have to go outside more.
This frequency makes potty training difficult.
These dogs do not do well when away from their family.
So, when you inevitably have to leave, it is vital that they are trained to stay in a crate.
This training should start early.
While these dogs are not particularly aggressive towards strangers, it is still important to socialize them early.
No matter how laid-back a dog is, if you do not introduce them to a variety of people, they can become unsure of strangers.
Exercise
These dogs do not require much physical activity.
A short walk or play session outside is usually all they need.
For best results, we recommend breaking up their exercise sessions into a few very short ones.
But they are very intelligent and require mental stimulation.
You might find it useful to combine exercise with mental stimulation.
Agility training, scenting activities, and advanced obedience training are good for this.
If your particular puppy has a long back, they will be prone to spinal problems.
This predisposition means that they should not be encouraged to jump or use stairs.
These dogs also have trouble breathing. So, training and exercise sessions should be kept as short as possible.
Cocker Spaniel Shih Tzu Mix Health
This breed is not the healthiest.
Intervertebral disk disease is prevalent in dogs with long backs.
In severe cases, this disease can cause paralysis and loss of bladder control.
To prevent this problem, do not choose a puppy or adult that has a long back.
Patellar Luxation is also common.
This is another word for the dislocation of the kneecap. This disease is quite common in nearly every small dog.
Shih Tzus are known for their eye problems.
And, this hybrid can inherit these problems from their Shih Tzu parent.
You should also keep an eye out for urinary crystals and heart problems.
Because of this breed's flat face, they also have breathing problems.
Simply put, their nose is not shaped correctly for them to be able to breathe correctly.
Lifespan and Care
These dogs can live anywhere from 10-15 years, depending on the exact traits they inherit.
It is likely these dogs will have moderate to high grooming requirements.
They will need to be bathed and brushed regularly.
And, many of these dogs will also need to be trimmed.
But they will not shed very much in most cases.
Do Cocker Spaniel Shih Tzu Mixes Make Good Family Dogs?
There is a high likelihood that this canine will have a long back.
This makes it prone to back problems that can affect their overall quality of life.
If you're set on this mixed breed, we highly recommend selecting one that does not have a long back.
It can be challenging to figure out whether or not a dog will have a long back when it is a puppy.
So, we recommend choosing an adult instead.
Besides the health problems, though, this dog can make a good family dog.
They are usually not very aggressive and get along well with nearly everyone.
They are also suitable for homes with other pets.
Rescuing a Cocker Spaniel Shih Tzu Mix
Because finding a specific breed from a shelter or a rescue is a guessing game, finding a breed of this mix will involve a bit of luck.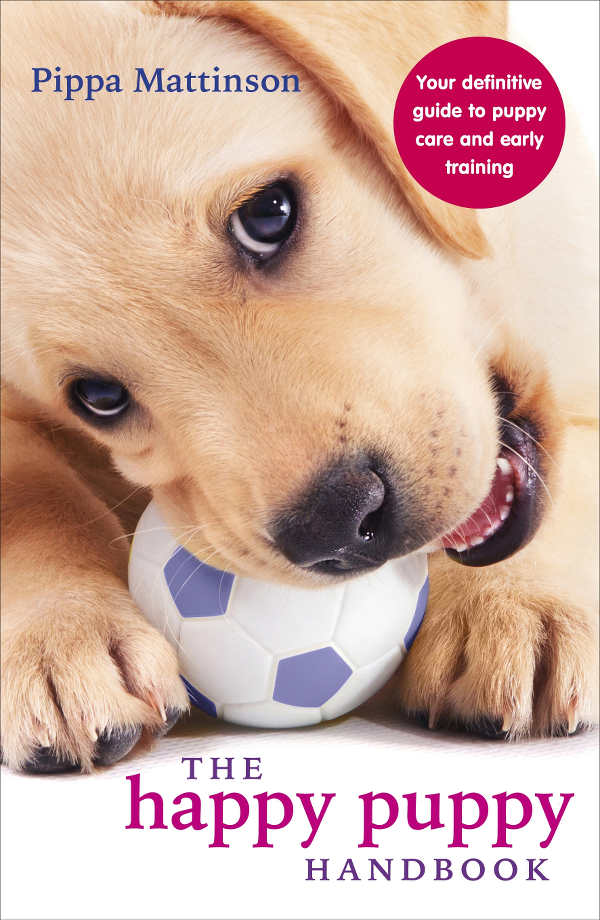 You should call around beforehand to see if your local shelters have dogs matching this dog's description to avoid driving for many hours with no success.
If you happen to find one of these dogs, covering their basic needs like food, water, a place to sleep, and a safe home are your first priority.
Finding a Cocker Spaniel Shih Tzu Mix Puppy
Hybrid breeders are still relatively uncommon, despite their growing popularity.
Finding a breeder dedicated to this specific breed will be a shot in the dark.
Regardless of what you do in finding a puppy, do not adopt one from a puppy mill.
Puppy mills are notorious for their unethical breeding practices.
It is also important to not buy one from a pet store, as they are frequent consumers of puppy mills.
Raising a Cocker Spaniel Shih Tzu Mix Puppy
You should care for this puppy like any other puppy.
But you should pay careful attention to their grooming and health considerations.
We recommend thoroughly reading through our puppy care section.
Cocker Spaniel Shih Tzu Mix Products and Accessories
While this dog is not particularly active, they do require mental stimulation.
Because of this, we recommend a wide variety of puzzle toys to keep them entertained.
Harnesses are also a must with these dogs due to their flat faces.
Pros and Cons of Getting a Cocker Spaniel Shih Tzu Mix
These dogs suffer from quite a few serious health problems.
They are prone to spinal problems and cannot breathe properly due to their flat face.
They also require quite a bit of grooming.
They should be brushed at least daily.
But, dogs with unusually long coats might even need to be brushed multiple times a day.
They need to be trimmed often and require regular baths.
They can also be aggressive if an English Cocker Spaniel Shih Tzu was used in the mix.
Similar Cocker Spaniel Shih Tzu Mixes and Breeds
Because of their health problems, we can not recommend these dogs.
Instead, we recommend looking at other toy dogs that are healthier.
The Bolognese is a fluffy, smaller dog that does not suffer from many health problems.
Other options include the border terrier, Australian terrier, Coton de Tulear, and fox terrier.
The Cocker Spaniel is also a suitable replacement for this mixed breed.
Cocker Spaniel Shih Tzu Mix Rescues
There are a few rescues that specialize in these breeds. If you want to be added to this list, comment below:
Is the Cocker Spaniel Shih Tzu Mix Right for Me?
Because of this breed's many health problems, we sadly cannot recommend buying a puppy, but adopting an adult could be the right choice for you.
What are your thoughts? Let us know in the comments below!
References and Resources
Nicholas, Frank, 2016. "Hybrid vigour in dogs?" The Veterinary Journal
Podberscek, Anthony, 1996. "The English Cocker Spaniel: preliminary findings on aggressive behavior." Applied Animal Behavior Science
Priester, William, 1976. "Canine intervertebral disc disease — Occurrence by age, breed, and sex among 8,117 cases." Theriogenology
O'Neill, Dan, 2016. "The epidemiology of patellar luxation in dogs attending primary-care veterinary practices in England." Canine Genetics and Epidemiology
Yoshiki Itoh, 2010. "Investigation of fellow eye of unilateral retinal detachment in Shih‐Tzu." Veterinary Ophthalmology.