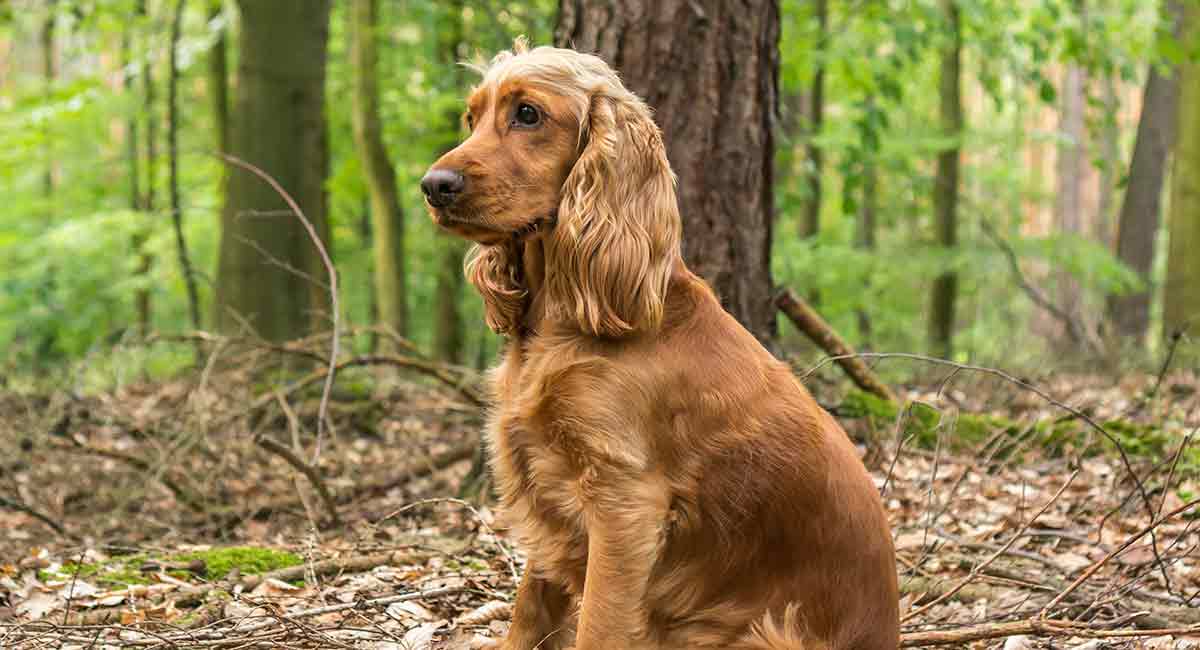 Cocker Spaniel lifespan ranges between 10 and 14 years.
English Cocker Spaniels live longer than American Cocker Spaniels, on average.
And they are more likely to reach the top end of that range.
But both types of Cocker Spaniel have been known to reach their late teens and even their early twenties!
How Long Is the Cocker Spaniel Lifespan?
If you're a Cocker Spaniel owner or are planning to be one, this question is probably on your mind.
There are plenty of factors that can impact the Cocker Spaniel lifespan.
In this article, we'll find out how long you can expect a Cocker Spaniel to live.
We'll also discuss ways you can help to ensure that your dog has the longest, healthiest life possible.
But first, let's discover the differences between the two Cocker Spaniel types.
English vs American Cocker Spaniel
Although their similarities outweigh the differences, there are some notable disparities between the English and American Cocker Spaniel in both appearance and temperament.
The English Cocker Spaniel was originally a hunter of feathered game.
In the early 20th century, American dog fanciers developed the companion-bred American Cocker Spaniel.
Both of these cheerful pups have big soulful eyes and long, lush ears.
Plus, they are prized for their friendly and frolicsome personalities.
However, due to their origins, the English Cocker Spaniel can be more energetic with a higher prey drive.
The American Cocker Spaniel is more relaxed.
They have a tendency to bond strongly with their owners.
Therefore, they can be prone to separation anxiety if left alone too much.
Appearance Differences
In terms of appearance, the English Cocker Spaniel is larger, standing 15–17 inches and weighing 26–34 pounds.
The smaller American Cocker Spaniel measures 13.5–15.5 inches and weighs from 20–30 pounds.
They also have a more abundant coat that requires extra grooming.
English Cocker Spaniels have a longer head, while that of their American cousin is more dome-shaped.
But when it comes to Cocker Spaniel lifespan, is there any difference between the English and American Cocker Spaniel?
How Long Do Cocker Spaniels Live?
The American Cocker Spaniel life expectancy is 10 to 14 years.
A UK survey returned by 33 American Cocker Spaniel owners, covering 60 pets, reported a median lifespan of 10.3 years.
The oldest dog survived for 17.3 years!
The English Cocker Spaniel lifespan is 12 to 14 years.
The same survey included the lifespan of 289 English Cockers Spaniels.
(It was a UK survey, after all!)
They had a median lifetime of 11.2 years.
The oldest dog also reached 17.3 years.
It's possible for a Cocker Spaniel to live longer than 14 years with
good breeding
a nutritious diet
sufficient exercise
maybe a little luck.
Longest Living Cocker Spaniel
Although there are no official records, a Cocker Spaniel by the name of Uno from Sherman Oaks, California, was believed to have been 22 years old when he was profiled in a Los Angeles Daily News article in 2010.
That's well over a century in human years.
Cocker Spaniel Health Risks
Be proactive with regular vet checkups and keep an eye out for of any signs of health problems.
That alone can go a long way to extending your pet's life.
Unfortunately, like all dogs, Cocker Spaniels are subject to certain inherited conditions.
They can impact not only the quality, but the length, of their life.
Heart Problems
Dilated cardiomyopathy is characterized by an enlarged heart that doesn't function properly.
Signs of this serious heart disease include lethargy, loss of appetite, rapid or difficulty breathing, coughing, weakness, and fainting.
Eye Diseases
Cocker Spaniels are at risk for a slew of eye diseases.
While it won't necessarily shorten the Cocker Spaniel lifespan, many of these conditions can lead to blindness.
This could put them at a higher risk of being in perilous situations.
Canine distichiasis is described as having an additional row of eyelashes on the eyelid margin.
It causes chronic eye irritation, excessive tearing, and if left untreated can cause corneal ulcers.
Ectropion is an abnormality of the eyelids in which the lower eyelid droops and also affects the breed.
It puts them at an increased risk of developing corneal complications that could affect their eyesight.
Cataracts are the leading cause of blindness in both dogs and people, and Cocker Spaniels are highly predisposed.
Ear Problems
One of the breed's most defining features are their long, droopy ears.
Unfortunately, since their ears cover the ear canal, air is unable to get in.
This is compounded by having a lot of hair growing on the inside of the ear.
It creates a warm, damp environment for bacteria to grow.
Cocker Spaniels are also prone to allergies, and excess scratching can also lead to ear infections.
Practicing good hygiene that includes regularly cleaning their ears can reduce the risk of ear infections.
Your veterinarian can show you the procedures to clean and dry their ears.
You should do it regularly and particularly after a bath or a swim.
Otitis extrema is a common chronic inflammation of the external ear canal.
headshaking
odor
redness
swelling
scratching
increased discharge
scaly skin.
Liver Diseases
Chronic liver diseases, such as hepatitis and liver cirrhosis, are prevalent in Cocker Spaniels.
Liver diseases can often be treated.
But if not diagnosed early, they can lead to a serious brain condition known as hepatic encephalopathy.
Symptoms of liver disease include
loss of appetite
diarrhea
vomiting
increased thirst
increased need to pee
yellow eyes or gums
weakness.
Epilepsy
Epilepsy is another inherited condition in Cocker Spaniels.
Seizures will usually begin between the ages of six months and three years.
They can often be suppressed with medication.
Urinary Stones
Although no one is quite sure why some breeds get urinary stones more than others, the Cocker Spaniel is at risk for these rock-like formations of minerals that form in the urinary system.
Symptoms include
painful and frequent urination
blood in the urine
vomiting
loss of appetite.
Bone and Joint Problems
Patellar luxation is a condition in which the kneecap slips out of place.
More severe cases can lead be very painful and may require surgery.
Hip dysplasia is an inherited disease in which the hip joint doesn't form properly.
Symptoms include
lameness in the hind legs
difficulty climbing stairs
decreased range of motion
looseness in the joint.
Severe forms of hip dysplasia can lead to arthritis.
Hypothyroidism
Hypothyroidism is generally caused by the thyroid gland not producing enough of the thyroid hormone.
It typically occurs in middle-aged dogs, and neutered males and spayed females are also at a greater risk.
If left untreated, hypothyroidism can lead to corneal ulcers and anemia.
Hair loss, dry or red skin, weight gain, and behavioral changes are among the signs to watch for.
Ways to Improve Your Cocker Spaniel's Lifespan
Diet and Exercise
Obesity is a growing problem for our pets, and Cocker Spaniels are at an elevated risk for packing on extra pounds.
A survey of canine obesity that was carried out in Beijing, China, between 2008 and 2011 found 69.4% of Cocker Spaniels to be obese.
Being overweight can have detrimental effects on their health and longevity.
Fat dogs are at a higher risk for a number of health conditions, including
diabetes
hypothyroidism
urinary disorders
heart problems
cancer
cardiorespiratory disease
orthopedic diseases.
Modifying caloric intake will make the greatest difference in reducing your Cocker Spaniel's weight.
But increasing exercise can also effectively help with weight management.
Cocker Spaniels want to please people and enjoy activities like retrieving a ball or going for walks with their family.
Preventative Health Care
A regular preventive health care regimen can go a long way to ensure your dog stays healthy.
Many canine diseases can be prevented or treated effectively if identified in the early stages.
Take your Cocker Spaniel to the veterinarian for regular physical exams.
It's key in assessing their health and finding any issues that would otherwise go unnoticed.
Oral health is also important in maintaining overall health.
Dental problems can lead to infection and increase the chance of heart disease.
Cocker Spaniels are prone to having serious problems with their teeth.
So brush their teeth three times a week.
Choosing a Reputable Breeder
The first step to ensuring your dog has a long, healthy life is finding a reputable breeder.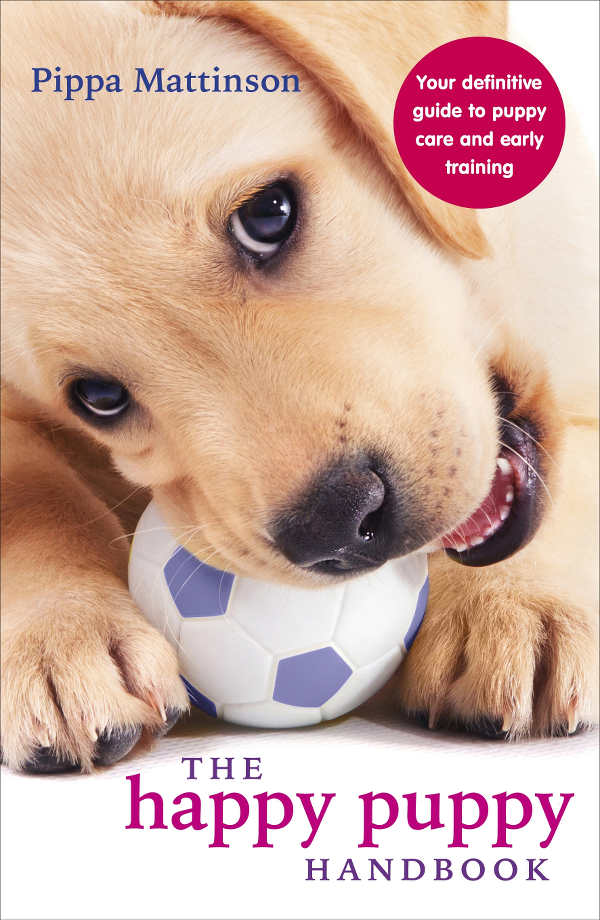 See the conditions they've been living in and meet the parents.
It will give you a good indication of how well the puppies have been cared for.
You also want to choose a breeder who screens their stock for inherited genetic disorders.
They should show you proof that the puppy you want is free from any health issues.
Cocker Spaniel Lifespan
Do you have a long-lived Cocker Spaniel who's older than 14 years of age?
Tell us about your pet in the comments below.
References and Resources
Chen, P, "22-Year-Old Spirited Cocker Spaniel Could Be the World's Oldest Dog," People, 2010
Gooding, JP, et al., "Echocardiographic characterization of dilatation cardiomyopathy in the English cocker spaniel," American Journal of Veterinary Research, 1986
Lehmann, K, et al., "Hereditary eye diseases in the Austrian English Cocker Spaniels – a population genetic study," Wiener Tierärztliche Monatsschrift, 2000
Petersen, T, et al., "Prevalence and heritability of distichiasis in the English Cocker spaniel," Canine Genetics and Epidemiology, 2015
Gelatt, KN, et al., "Prevalence of primary breed‐related cataracts in the dog in North America," Veterinary Ophthalmology, 2005
Zur, G, et al., "The association between the signalment, common causes of canine otitis externa and pathogens," Journal of Small Animal Practice, 2011
Moriello, KA, "Ear infections and otitis externa in dogs," Merck Veterinary Manual
Andersson, M, et al., "Breed, sex and age distribution in dogs with chronic liver disease: a demographic study," Journal of Small Animal Practice, 1991
Kanemoto, H, et al., "American Cocker Spaniel chronic hepatitis in Japan," J Vet Intern Med., 2013
References and Resources Continued
Tivers, MS, et al., "Hyperammonemia and Systemic Inflammatory Response Syndrome Predicts Presence of Hepatic Encephalopathy in Dogs with Congenital Portosystemic Shunts," PLOS One, 2014
Kearsley-Fleet, L, et al., "Prevalence and risk factors for canine epilepsy of unknown origin in the UK," Veterinary Record, 2013
Seaman, R, et al., "Canine Struvite Urolithiasis," Compendium, 2001
Arthurs, GI, et al., "Complications Associated with Corrective Surgery for Patellar Luxation in 109 Dogs," Veterinary Surgery, 2006
Hou, Y, et al., "Monitoring Hip and Elbow Dysplasia Achieved Modest Genetic Improvement of 74 Dog Breeds over 40 Years in USA," PLOS One, 2013
Milne, KL, et al., "Epidemiologic features of canine hypothyroidism," The Cornell Veterinarian, 1981
Junfu, M, et al., "Prevalence and risk factors for canine obesity surveyed in veterinary practices in Beijing, China," Preventive Veterinary Medicine, 2013
German, AJ, "The Growing Problem of Obesity in Dogs and Cats," The Journal of Nutrition, 2006