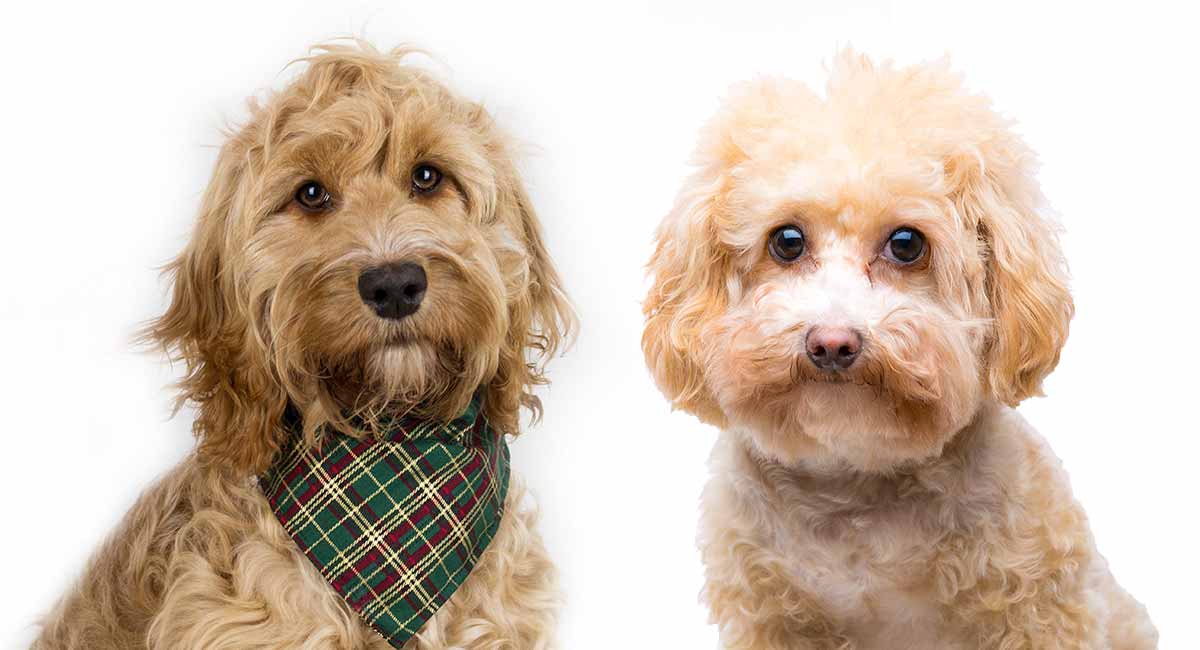 Choosing between a Cockapoo vs Maltipoo isn't easy!
You want to make sure you choose the right dog for your personality, family, and lifestyle!
In this focused side-by-side comparison, learn important information about both the Cockapoo and the Maltipoo.
We can help you decide!
Cockapoo or Maltipoo – which pet to choose?
Both the Cockapoo and Maltipoo are hybrid dog breeds.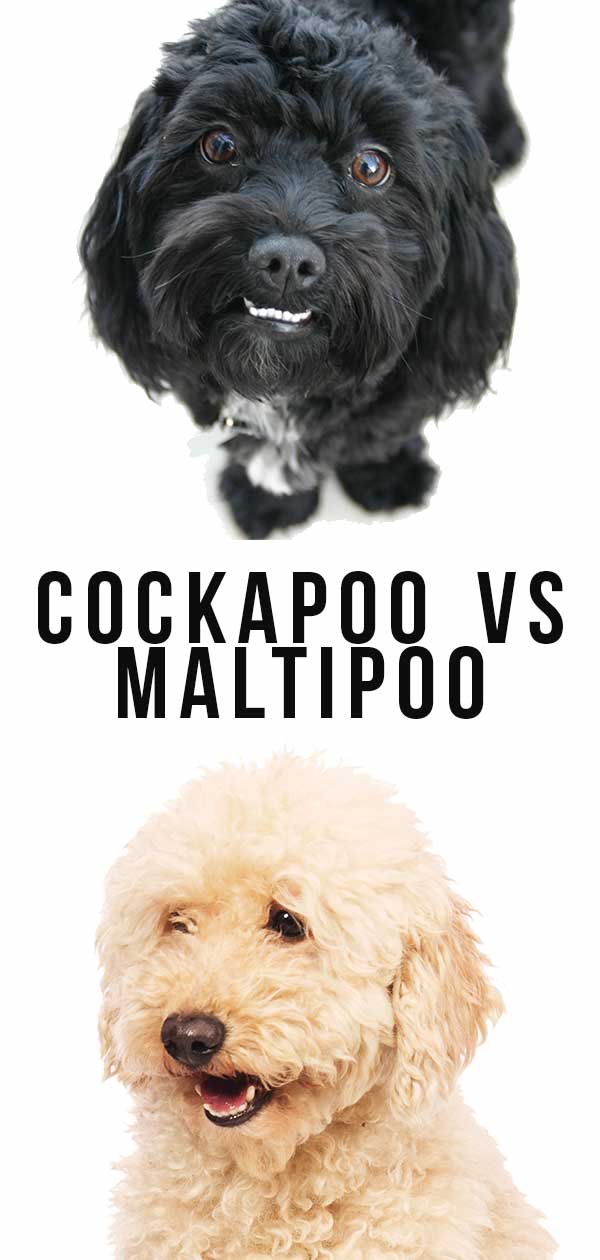 That means each parent dog comes from a different purebred dog lineage.
A Cockapoo puppy's parents are a Cocker Spaniel and a Poodle.
A Maltipoo puppy's parents are a Maltese and a Poodle.
The American Kennel Club and the United Kennel Club don't accept registrations for hybrid dog breeds like the Cockapoo or Maltipoo.
But nonetheless, these hybrid breeds are forming their own clubs and associations to further healthy breeding and foster forever connections between puppies and people.
What's the difference between a Cockapoo vs Maltipoo?
As you can probably guess, the difference between a Cockapoo and a Maltipoo depends upon how much they take after their Cocker Spaniel or Maltese parent.
When hybrid puppies are born, the traits they inherit from each parent are completely random.
One Cockapoo could have a lot of Poodle traits inside a Cocker Spaniel's body. Another might draw their physical features and behavior in equal shares from each parent.
There will be a lot of variation, even within a single litter!
That means Cockapoo and a Maltipoo who both take after their Poodle parent might actually be very similar.
Or they could be as different as a Cocker Spaniel and a Maltese.
How different are Cocker Spaniels and Maltese?
Luckily Cockers and Maltese are both sweet tempered souls.
They're both playful, affectionate, and fit well into family life.
The Cocker Spaniel was originally part of the working group of dogs.
They were bred to co-operate closely with humans, and they are still eager to please and easy to train.
Even though few still "work" in the the original sense, they still need plenty of exercise and doggy tasks to do, or they get bored.
Meanwhile Maltese dogs have been lapdogs for centuries.
Since following commands was never as important for companion dogs as working dogs, Maltese take more time and effort to train than Cockers.
Play time is vital for Maltese' mental and physical well being, but since they're much smaller than Cockers, they don't need as much exercise.
Size difference between a Maltipoo vs Cockapoo
Cocker Spaniels are typically about 15 inches tall, whilst a Maltese stands half that, at 7 inches.
And a 7lb Maltese is barely one third of the weight of a Cocker Spaniel.
Which means a Cockapoo is bound to be bigger than a Maltipoo, right?
Well this is usually, the case, but not guaranteed!
How come?
Since Poodle dogs are bred in three sizes – standard, miniature, and toy.
So a Cockapoo or Maltipoo puppy's adult size may vary significantly, and a Maltipoo can even grow bigger than a Cockapoo if their Poodle parent is big enough.
That said, Maltipoo dogs are typically bred from miniature or toy Poodles rather than standard Poodles.
An adult Maltipoo generally weighs between 5 and 20 pounds and stands 10 to 18 inches tall. However, the most typical Maltipoo size is between 6 and 8 pounds.
A standard Cockapoo stands 15+ inches tall and weighs more than 20 pounds.
A miniature Cockapoo stands 11 to 14 inches tall and weigh 12 to 20 pounds. And a toy Cockapoo will stand 10 inches tall or shorter and weigh less than 12 pounds.
To get the best sense of the adult size of your Cockapoo or Maltipoo puppy, meet both of their parents before you commit!
Cockapoo vs Maltipoo shedding and grooming
Many pet owners today a looking for a hypoallergenic dog.
For a long time people have mistaken the Poodle's non-shedding coat for hypoallergenic, which is part of the reason they are such popular contributors to cross breeds.
However, recent studies confirm there is no truly hypoallergenic dog.
That being said, it is still true that dogs with Poodle coat characteristics are easier to clean up after.
Only time will tell if your Cockapoo's coat sheds or not.
Since Poodles and Maltese dogs both have long coats which need regular clipping and maintenance, it's safe to assume you Maltipoo's coat will too.
Cockapoo vs Maltipoo temperament and personality
Both the Cockapoo and the Maltipoo are regarded as gentle, friendly dogs.
However, neither will fare well when left alone for hours at a time.
Poodles, Cockers and Maltese have all been bred to co-exist closely alongside humans – either for work or pleasure.
They get lonely and depressed if they are deprived of the contact which we conditioned them to crave.
These dogs need to be with their people!
Difference between a Maltipoo or Cockapoo as a family pet
If you have small children in your family, you will likely fare better by choosing a standard Cockapoo rather than a petite Cockapoo or Maltipoo.
Toy-sized dogs can be injured too easily during rough play or simply by getting underfoot.
Cockapoo vs Maltipoo exercise needs
Neither Cockapoos nor Maltipoos are big dogs, and nor do they require hours of exertion.
A Cockapoo is likely to have more stamina for long walks than a Maltipoo. Which you'd rather depends on your own lifestyle!
Even though neither pup can walk for hours, lots of playtime and games indoors are vital to keep them fit, and happy.
Cockapoo vs Maltipoo intelligence
According to a 2006 test of working intelligence across over 80 dog breeds, the Poodle is ranked second.
The Cocker Spaniel is ranked 20th and the Maltese is 59th.
This means that a Cockapoo is likely to learn commands quicker than a Maltipoo.
But a Maltipoo is far from stupid! The ability to learn commands is just one form of intelligence, and a Maltipoo will impress you with plenty of other smarts.
Cockapoo vs Maltipoo training and socialization
All dogs need lots of socialization as puppies and positive reinforcement training throughout their lives.
Socialization is especially important for the tiny Maltipoo, so they grow up calm and confident in a world which is giant to them.
If you want to teach your dog tricks, you'll probably get there quicker with the eager to please Cockapoo.
Cockapoo vs Maltipoo life expectancy
The Cockapoo can live 14 to 20+ years.
The Maltipoo can live 12 to 15+ years.
Health problems: Cockapoo vs Maltipoo
Like all pure bred dogs, Poodles, Cockers and Maltese dogs are all prone to some diseases more than others.
Many of these diseases are hereditary – they become amplified in pedigree breeding lines because pure bred dogs of the same breed all come from the same limited gene pool.
Crossbreeds like the Cockapoo and the Maltipoo automatically come from a wider gene pool, because their parents are of different pedigrees.
Overall this generally makes them healthier, and sometimes it even protects them from the inherited disorders of one or other parent.
Selecting a conscientious breeder who health-tests parent dogs before breeding hybrid puppies also helps to reduce the risk of you committing to an unhealthy puppy.
Health testing: Cockapoo vs Maltipoo
For Cockapoos, the most concerning health issues are
eye issues
renal disease
phosphofructokinase
and von Willebrands disease.
For Maltipoos, the most concerning health issues are
luxating patella
eye issues
tracheal collapse
white dog shaker syndrome
liver issues
and Legg-Calve-Perthes disease.
Hypoglycemia (low blood sugar) is a concern for small Cockapoo and Maltipoo puppies.
Ask you breeder about their health of their breeding dogs, and the health screening they undertook before mating.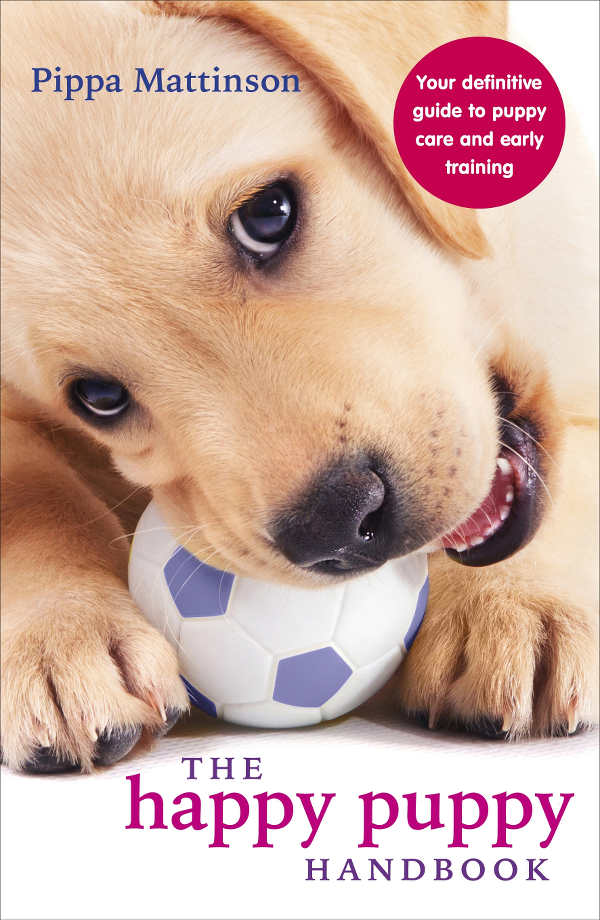 Cockapoo vs Maltipoo puppy price
At the time of writing, prices for a Cockapoo puppy range from $600 to $2,000+.
Prices for a Maltipoo puppy range from $400 to $2,000+.
The price of a puppy should reflect the quality of their parents, and the money your breeder has invested in giving puppies the best start in life – for example paying for parent health checks.
Look for several litters before you start calling breeders, to work out a bench mark price for puppies in your area.
Be wary of puppies which are either a bargain, or very much more expensive.
Should I get a Cockapoo or a Maltipoo?
The choice of Cockapoo vs Maltipoo is not one of picking the "better" dog, but simply of selecting the dog that is the best fit for you!
Both of these small dogs have friendly, gentle personalities.
A Cockerpoo will probably be easier to train, and fit better with young families.
A Maltipoo needs less exercise, and might fit well with and older family who have lots of time to play indoor games.
Or perhaps something else will tip the balance for you.
If you've already made the decision between Cockapoo and Maltipoo, please tell us which you went for in the comments box!
References and Further Reading
Cowdrey, D., "About the Cockapoo Breed," American Cockapoo Club, 2015. 
Charlton, S., "Health Testing," The Cockapoo Club of Great Britain, 2018. 
Stone, S., "About Maltipoos," Sherry's 'Poos, 2018. 
Johnson, C., PhD, MPH, et al, "Study: Hypoallergenic dogs not less allergic than other dogs," Eureka Alert Science News/Henry Ford Health System, 2011.
Wade, A., "The Cost of Owning a Dog," Eden Orchards American Cockapoos Kennels, 2018. 
Lubin, G., "These Are The 'Smartest' Dog Breeds, According to a Canine Psychologist," Science Alert, 2011.