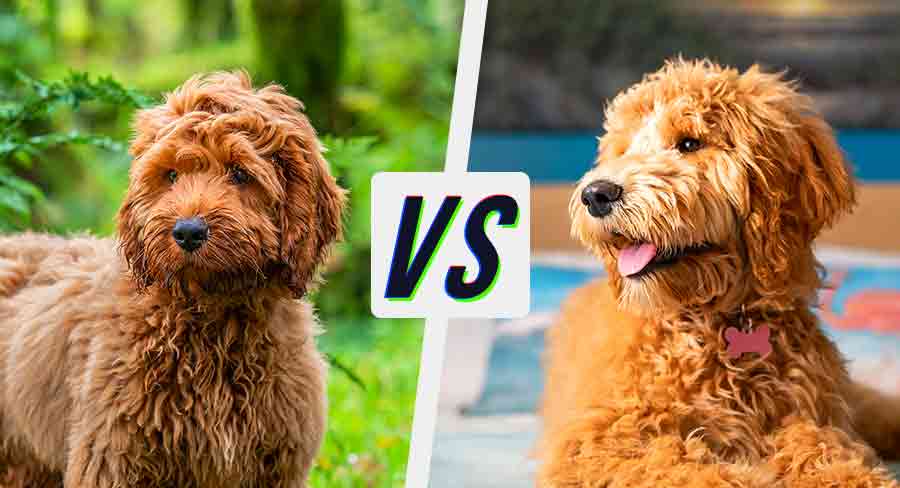 The Cockapoo and the Goldendoodle are similar dogs, with cheerful personalities and gorgeous wavy coats. But they have some big differences too. One is much larger, and the other is likely to have a higher prey drive. Today we are going to look at the pros and cons of bringing home a Cockapoo vs Goldendoodle puppy. Helping you to decide which dog will be the perfect fit for your lifestyle.
Is a Cockapoo or Goldendoodle the right dog for you? We'll look at the characteristics of the 3 parent breeds and the 2 mixes. Appearance, temperament, and health. So you can decide which of these cute and loving canine companions is best for you!
Cockapoo vs Goldendoodle Parent Breeds
The Poodle is a popular breed that's often used in designer mixed breed dogs. People like the soft, curly coat of the Poodle because it is low-shedding and can be less irritating for people with pet allergies. In the case of the Cockapoo and Goldendoodle, the Poodle is combined with either the Cocker Spaniel or the Golden Retriever. Two breeds known for their sweet and affectionate personalities.
Poodle
There are 3 recognized Poodle breeds, Standard, Miniature, and Toy. The original Standard Poodle is the largest in size and the other 2 are smaller companion animals. Any size of Poodle can be used in Cockapoo and Goldendoodle mixes. Poodles are known for their intelligent, active, and alert temperaments. As we mentioned, they are also known for their distinctive curly coats, which can show up in a variety of textures in Poodle mixes.
Cocker Spaniel
The Cocker Spaniel has been a very popular family dog breed for a long time. The breed is known for its happy, playful, and social personality. It is one of the smallest dogs in the spaniel group, and was originally bred as a hunting dog, specializing in woodcocks, which is where the name comes from. There are two recognized Cocker Spaniel breeds: American and English. Aside from its appealing personality, fans of the breed also love its dark, expressive eyes and silky, feathery coat.
Golden Retriever
The famously sweet and affectionate Golden Retriever is also a very popular breed of family dog. Like the Cocker Spaniel, the Golden was also originally bred for hunting but quickly became a beloved companion animal because of that winning personality. The Golden Retriever is a sturdy, medium sized dog with a thick double coat that comes in a range of golden shades.
Cockapoo vs Goldendoodle Size
You may see Cockapoos referred to as Cockerdoodles or sometimes Spoodles. Whatever the name, the breed is a mix of the Cocker Spaniel and Poodle (Standard, Miniature, or Toy). Cockapoos were bred to combine the sweet personality of the Cocker Spaniel with the low-shedding coat of the Poodle. They can range in size based on Poodle ancestry, but many owners prefer them in the smaller 15–25-pound size range.
The Goldendoodle combines the loving temperament of a Golden Retriever with the smart, curly-coated Poodle. Because the Golden Retriever is a double-coated dog that sheds, Goldendoodles will require regular grooming. The size of a Goldendoodle depends on its Poodle ancestry. They can range from under 25 pounds to over 50 pounds. Many owners prefer them in the larger "standard" size, but you can find smaller ones as well.
Cockapoo vs Goldendoodle Appearance
You normally see smaller sized Cockapoos and larger sized Goldendoodles. This is mostly a reflection of current trends, where Standard Poodles are used for Goldendoodles and Miniature Poodles for Cockapoos. But any size Poodle can be bred with Cocker Spaniels and Goldens. If you are looking for a particular size of dog, it's a good idea to research reputable Cockapoo and Goldendoodle breeders to see what size they specialize in.
Both Cockapoos and Goldendoodles are known for their cute furry faces and soft curly coats. Coat texture can vary quite a bit, depending on what generation the dog is and how much Poodle genetics it has. An early generation mix can have a straight, wavy, or curly coat. Many breeders will cross early mixes back with Poodles to obtain the coat characteristics that owners like. This is because many people look to Poodle mixes for lower shedding allergy-friendly coats.
Goldendoodle vs Cockapoo Color
Both Cocker Spaniels and Poodles have a wide range of coat colors and patterns. This means that a Cockapoo can be virtually any color or combination of colors. Popular Cockapoo colors include cream, red, black, brown, gray, and apricot. You'll also see a variety of coat markings like phantom, sable, tricolor, tuxedo, and parti.
Golden Retrievers have coat colors that can range from light cream to dark coppery gold. No other colors are recognized for the breed, but there are more color possibilities for Goldendoodles because Poodles come in many colors. Popular Goldendoodle coat colors are cream, red, and apricot. Goldendoodles can also have parti, tricolor, and other markings.
Is a Cockapoo or Goldendoodle Personality Better?
When it comes to temperament, it's hard to choose between these equally charming mixed breed dogs! Both are known for being friendly, intelligent, outgoing, trainable, and lively. They can make good pets for families with young children, or any adult looking for a loving canine companion. Their temperaments also can make them good therapy and assistance dogs, with proper training and socialization.
They are both working dogs which means they are cooperative but also have a high prey drive, and are likely to chase. A good recall is vital, especially with the Cockapoo that will have a higher prey drive in general due to their hunting spaniel history.
Training and Socialization
This should start at the very beginning, with a reputable small-scale breeder who raises their Cockapoo or Goldendoodle puppies in a family home. Avoid puppy mill dogs, as they can have behavioral and health problems. Start training and socializing your puppy from an early age. Organized puppy kindergarten classes can be helpful. These friendly dogs should have no trouble socializing with other pets and people, but training will ensure that your dog is well behaved.
Their trainability and eagerness to please can make them good choices if you're interested in agility and obedience training. A moderate amount of daily exercise and play is essential for both the Cockapoo and the Goldendoodle.
Goldendoodle vs Cockapoo Health
Like all purebred dogs, the Cocker Spaniel, Golden Retriever, and Poodle can pass on inherited health conditions to Cockapoo and Goldendoodle puppies. A responsible breeder will health test their dogs for any issues that could be passed down to puppies and remove affected dogs from their breeding stock. What kinds of health issues are seen in the parent breeds and may potentially impact the mixes? Let's look at a few of the most common ones.
Joint Disease
Each parent breed can be prone to certain joint problems. In the Poodle, which goes into both the Cockapoo and the Goldendoodle. These include hip dysplasia, luxating patella and Legg-Calve-Perthes disease. Cocker Spaniels and Golden Retrievers can also have hip dysplasia. Some Cocker Spaniels may also have knee joint problems. And some Goldens may suffer from elbow dysplasia.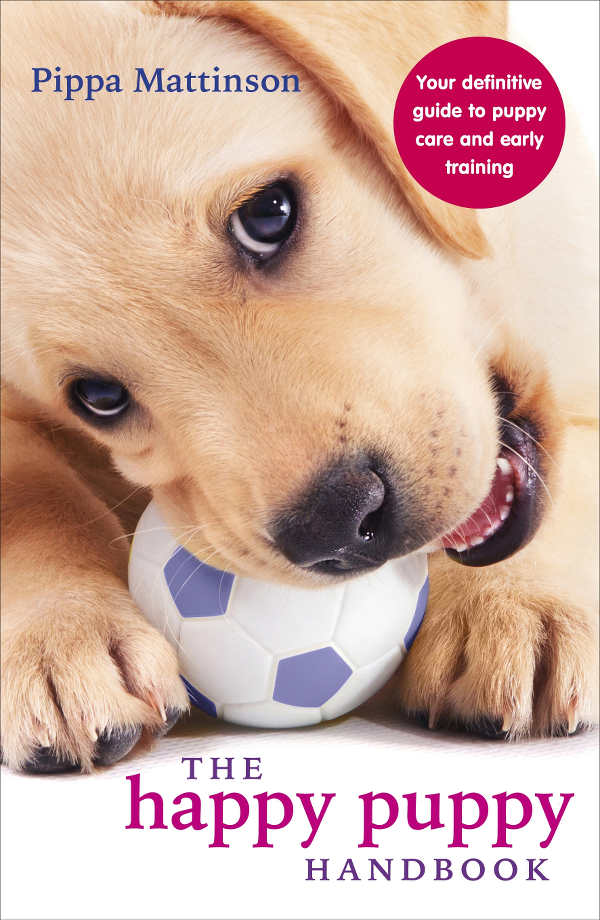 Eye Problems
Cocker Spaniels can be prone to several eye diseases. Including glaucoma, cataracts, dry eye, and progressive retinal atrophy (PRA). The Golden Retriever can also pass on some eye conditions to Goldendoodle puppies. The most significant is a disease called pigmentary uveitis. They can also have PRA. In the Poodle, several eye issues are of concern. Like the other parent breeds of the 2 mixes, Poodles can be prone to PRA and cataracts. They can also suffer from optic nerve hypoplasia and corneal dystrophy.
Choosing a Cockapoo or Goldendoodle Puppy
There are other inherited health disorders in the parent breeds of the Cockapoo and Goldendoodle. Some can be serious. You can check the official breed club websites for more detailed health and testing information for each breed. Whether you choose a Cockapoo or a Goldendoodle, always work with a responsible breeder who health tests their dogs. Many will also provide buyers with a written health guarantee.
Because some of the parent breed health concerns can be significant, avoid buying a puppy from a retail pet store or online ad. Many of these dogs come from puppy mills and may have inherited health issues. Choosing a reputable breeder will help ensure that your adorable new Cockapoo or Goldendoodle puppy will be as healthy as possible!
References and Further Reading
What is Canine Hip Dysplasia? Orthopedic Foundation for Animals.
Di Dona et al. Patellar Luxation in Dogs. Veterinary Medicine (Auckland, NZ), 2018.
Barnette, C. Legg-Calve-Perthes Disease in Dogs. VCA Hospitals, 2016.
Cocker Spaniel. Central Texas Veterinary Specialty & Emergency Hospital.
Golden Retriever Pigmentary Uveitis. Ophthalmology for Animals.
Becker et al. Optic Nerve Hypoplasia in Miniature Poodle Dogs: A Preliminary Genetic and Candidate Gene Association Study. Veterinary Ophthalmology, 2020.
Weir and Downing. Corneal Dystrophy in Dogs. VCA Hospitals.