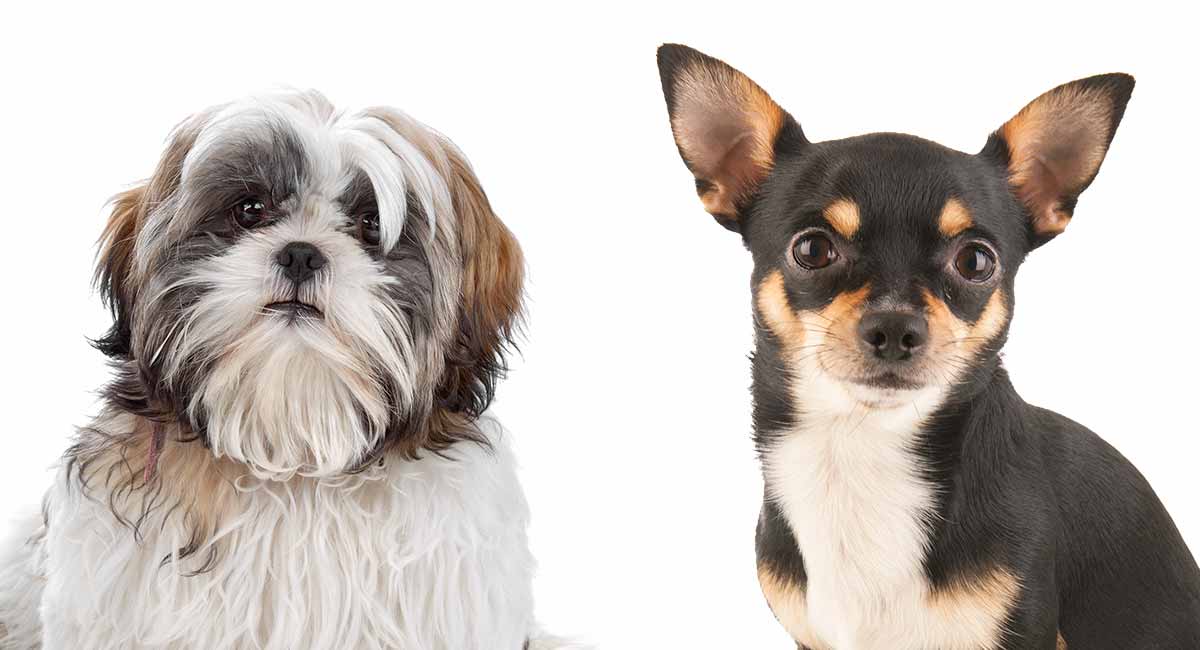 The dilemma of choosing a Chihuahua vs Shih Tzu for your next pet dog is real!
If you've been searching online to find accurate information about which one— the Shih Tzu vs Chihuahua—will make a better pet, you've come to the right place!
In this in-depth article, you'll learn valuable facts about the Chihuahua and the Shih Tzu to help you choose your new pet!
Chihuahua vs Shih Tzu – Which Dog to Choose!
Choosing between a Chihuahua vs Shih Tzu dog is never going to be an easy choice to make. Both purebred dogs have a lot to offer!
In this article, we aim to give you the best, most accurate, and up-to-date information so you can make the right decision about which dog breed is the better for you!
What is the Difference Between Shih Tzu vs Chihuahua?
Both the Shih Tzu and Chihuahua are highly unique dogs in every way!
Let's start with the Chihuahua.
Defining Characteristics of the Chihuahua
The Chihuahua is a national symbol in Mexico, where this dog breed is loved as much for its vibrant personality as its adorable appearance.
The Chihuahua, or Chi as some enthusiasts have nicknamed the breed, is sometimes called the "purse dog" because it is so tiny.
And also because some celebrities have become famous for carrying them in their purses!
The Chihuahua's lineage as a breed dates back to truly ancient times in what is now Columbia.
It's thought that the Aztecs bred the Techichi—a larger hairless dog breed—into the predecessor of today's tiny Chi dog.
Chihuahuas have also been given the nickname of "little Napoleon" due to their naturally dominant personalities.
This is a dog that often doesn't seem to know just how little they are! The Chi has high energy levels and loves to play and romp, as well as run and bark.
Defining Characteristics of the Shih Tzu
There is no mistaking the Shih Tzu dog, especially those sporting the long hair coat that can sometimes make this dog breed look like a "walking wig on legs."
The breed name "Shih Tzu" translates to mean "Lion Dog," which is what these dogs were called all the way back to the time of the ancient Chinese and Tibetan courts and monasteries.
These dogs have always been lap dogs and will readily claim their rightful position in their new family.
The Shih Tzu's long coat can be trimmed to a shorter cut for convenience, although some owners prefer the natural long-haired look which makes this dog seem as if it's "floating" across the floor!
Chihuahua vs Shih Tzu Size, Height, and Weight
The Chihuahua belongs to the Toy dog category and can weigh up to 6 lbs (although some can weigh more than this) and may stand anywhere from 5 to 8 inches tall (paw to shoulder).
The Shih Tzu belongs to the Toy dog category. This dog can weigh anywhere from 9 to 16 lbs fully grown and stand around 9 to 10.5 inches tall (paw to shoulder).
Chihuahua vs Shih Tzu Shedding and Grooming
The amount of grooming a Chihuahua will need depends greatly on the type of coat since there is more than one variety.
The smooth-coated short-haired Chihuahua will only need brushing every week or so and bathing every month to stay healthy and groomed.
On the other hand, the long-haired Chihuahua will likely need more frequent brushing to keep their coat free from debris, mats, and tangles.
The same holds true for the Shih Tzu. The haircut you select (long or short) will greatly influence how much time you need to spend at home brushing your pup.
And also how much time you spend at the groomer. Choosing the short "puppy clip" can be a good idea if you have an active young family.
Chihuahua vs Shih Tzu Personality and Temperament
The Chihuahua's personality can be highly strung.
In some Chihuahuas, this will manifest as a very shy and timid dog, while with other Chihuahuas, it can seem like your Chi was a former Emperor in a past life!
One thing you won't have to worry about with the Chihuahua is getting a boring dog! Each Chi is very unique and exceptionally loyal to "their" people.
Depending on who you ask, males or females make better pets for families. The truth is, just like with us humans, it really all depends on the personality of the individual pup!
The Shih Tzu has been bred through the centuries to sit on royal laps and be loved, revered, pampered, and spoiled. To call the Shih Tzu "entitled" wouldn't be a stretch.
Except that these dogs are known to have very sweet temperaments and tend to be perfectly content to follow "their" people around and wait for the next warm lap to become available.
Chihuahua vs Shih Tzu Socialization and Training
Both the Chihuahua and the Shih Tzu are very smart dogs!
Because of this, it is vital to only use the most positive training methods and never try to use any harsh or negative, punishment-based training.
This will only cause these dog breeds to become withdrawn or aggressive and stubborn.
Chihuahuas tend to have a bit of a guard dog-type temperament, and their alert style of choice is barking.
Training should begin early to help your Chi learn how to socialize well with other people and other animals.
Shih Tzus can be a bit challenging to train also, even though this breed is an exceptionally people-oriented dog breed.
The trouble tends to come in because the owner looks at their puppy and is smitten by "cuteness" and doesn't follow through with the training.
So you'll need to be prepared to be firm yet kind if you intend to raise a well-mannered, well-socialized young dog.
Chihuahua vs Shih Tzu Lifespan and Health Concerns
Just like there is no perfectly healthy person in this world, you're unlikely to find a perfectly healthy dog.
This can be especially true for purebred pups, who sometimes suffer from heritable health conditions that relate to the more limited purebred gene pool.
However, you can reduce your risk of bringing home a seriously ill puppy by making sure the parent dogs are healthy and have been pre-screened and tested before being bred.
On average, both the Shih Tzu and the Chihuahua have lengthy lifespans characteristic of many small dog breeds.
The Chihuahua can typically live 14 to 16 years and he Shih Tzu 10 to 18 years.
In both cases, diet, lifestyle, activity levels, and access to preventative veterinary care can hugely influence how healthy your dog is, as well as their lifespan.
One special health concern to be aware of when choosing a toy dog breed like the Chihuahua or the Shih Tzu is that these dogs are actually quite fragile!
It can be all too easy for a small toy breed like the Chi or the Shih Tzu to get underfoot and get seriously injured.
Chihuahua vs Shih Tzu Health Testing
Both the Chihuahua and the Shih Tzu breed lines contain genes for known heritable health conditions.
These conditions can be serious and can make a huge impact on your puppy's health, your life and also your wallet.
It's smart to learn as much as you can about health issues that relate to your dog's breed.
Make sure you only work with a breeder that makes every effort to breed only healthy, sound parent dogs.
Chihuahua Health Testing
The Canine Health Information Center (CHIC) recommends that Chihuahua parent dogs be pre-screened and tested for the following:
patellar luxation
heart issues
eye issues
Shih Tzu Health Testing
Currently, there are no required health tests through CHIC or any official breed club for Shih Tzu parent dogs.
However, the American Shih Tzu Club does recommend that breeders make every effort not to breed dogs that display signs of any known genetic health conditions.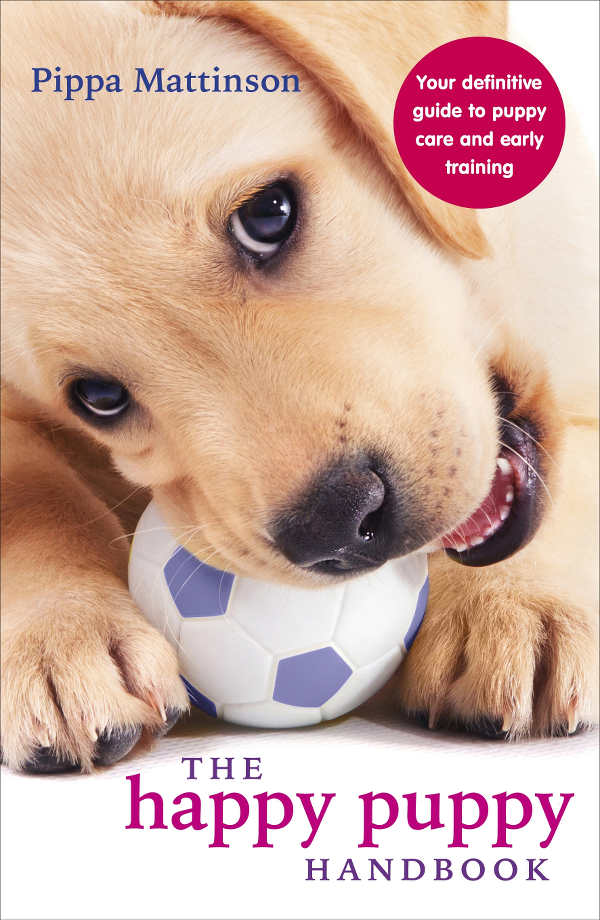 Known health issues that can be heritable in Shih Tzu dogs include the following:
renal dysplasia
hip problems
eye problems
allergies
thyroid issues
inguinal hernias
von Willebrand disease
portal systemic shunt
Chihuahua vs Shih Tzu as a Family Dog
So which one makes the better family pet? The Chihuahua or the Shih Tzu?
When it comes to Chihuahuas and children, breeders are clear about the answer to this question:
The Chihuahua does not make a good pet for families with children and especially for families with young children.
This dog is just too small and fragile and really can't tolerate the rougher play and handling of young children.
Breeders are equally clear that the Shih Tzu's warm and loving personality is an excellent match for families with young children.
However, children must learn right away to never pick up the puppy but always play on the floor together.
Chihuahua vs Shih Tzu – Which Dog is Right for You?
This is a very personal decision! Both the Shih Tzu and the Chihuahua can make wonderful canine companions for the right individual or family!
Are you trying to choose between these two amazing little pups? We'd love to hear which one you choose in the comments below.
References and Further Reading