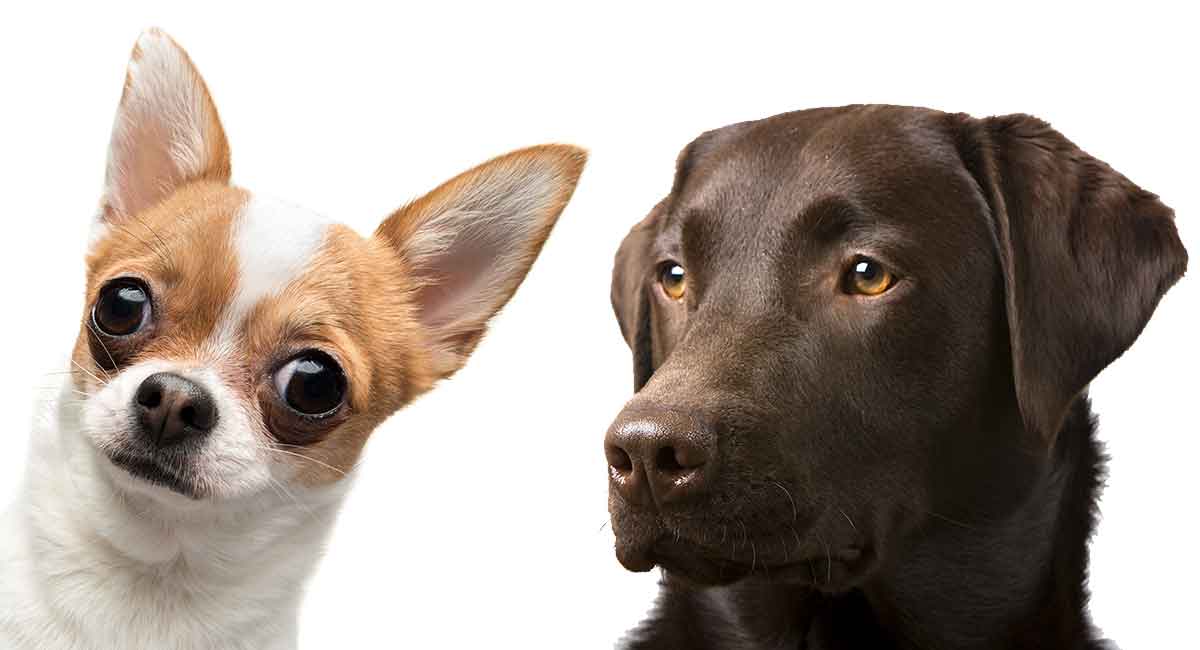 The Chihuahua Lab mix is a truly unique breed.
Because of the size difference between a Labrador and a Chihuahua, natural breeding isn't possible except under rare conditions.
Instead, artificial insemination must take place.
This process makes this hybrid unusual.
This rarity also makes it difficult to find information about this breed.
To alleviate this problem, we put together this in-depth guide with everything you need to know about the Chihuahua Lab mix.
Where Does the Chihuahua Lab Mix Come From?
The Chihuahua and Lab have very different origin stories.
Chihuahua history
TheChihuahua is a descendant of the Techichi dog, a companion animal of the ancient Toltec civilization in Mexico.
This dog and later the Chihuahua were used for both companion and ceremonial purposes.
Every family was said to have one, and they were used in ceremonial rituals by the Aztecs.
In modern times, these dogs did not become popular until the 20th century.
The American Kennel Club didn't even recognize them as a breed until 1904.
Labrador history
On the other hand, the Labrador originated from the island of Newfoundland.
Descended from the St. John's Water Dog, these dogs were trained to retrieve and pull nets from the water.
Later, they were also trained to retrieve other things, such as birds.
Labradors have a good sense of smell, which allowed them to work as tracking and detection dogs.
In modern times, they have a high success rate as guide dogs.
The Chihuahua Lab mix is a combination of these two breeds.
Controversy On Mixed Breed Dogs
There is some controversy surrounding the creation of mixed breed dogs.
Some people claim that mixed breeds' unpredictability make them bad pets.
And their lack of registration makes them worth less money.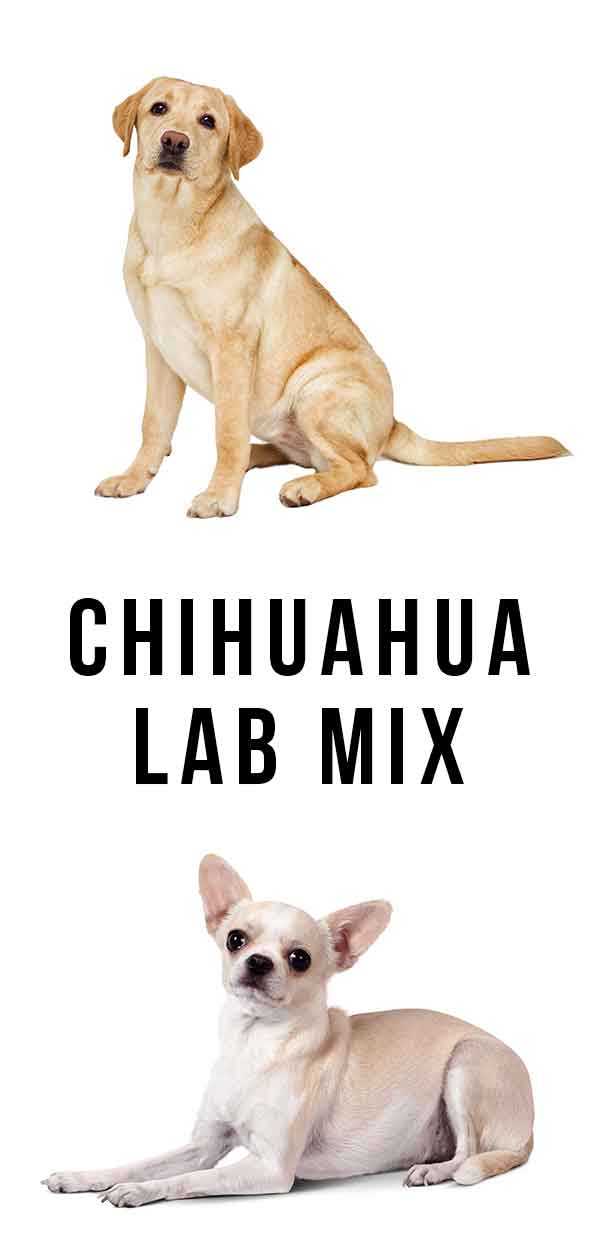 However, supporters of mixed breed dogs point out that these hybrids are often healthier than purebred dogs.
Many purebred dogs come from a tiny gene pool. This leaves them vulnerable to genetic disorders.
But mixed breeds are far more genetically diverse and less likely to be affected by the diseases of their parents.
Fun Facts About the Chihuahua Lab Mix
Chihuahuas have gotten smaller over time.
They also have a soft spot on their head, much like human babies.
But, unlike humans, this soft spot might hang around for their whole lives.
Chihuahuas are extremely strong-willed and act like they're bigger than they are.
One pack of Chihuahuas even began terrorizing an Arizona town in 2014.
They chased children, ran wild and attacked larger dogs.
On the other hand, Labradors are America's favorite breed.
They have been ranked number one in popularity by the American Kennel Club for the last 24 years.
The Lab probably would not have become a distinct breed if it hadn't been for British tax laws.
The British imposed a hefty tax on the sale of St. John's Water Dogs.
This made them unpopular and allowed the Lab to take their place.
Chihuahua Lab Mix Appearance
Some Chihuahua Lab mixes look almost precisely like tiny Labradors.
But others resemble slightly large Chihuahuas.
What one particular dog looks like depends on what traits it inherits from its parents.
Mixing breeds is a game of chance. You could end up with a tiny dog or a medium-sized dog.
This dog can weigh anywhere between eight to 65 pounds and stands between five to eight inches.
The statue of the Chihuahua and Labrador are very different, and their offspring will vary quite a bit.
They could be smaller and nimbler like the Chihuahua. Or, they can have a more athletic build like the Labrador.
Their hair length will be between short or medium. But they will likely shed no matter what coat they inherit.
Most of these dogs are black, brown, white or fawn.
They can have white markings on their underbellies and faces, thanks to the Labrador's ancestry.
Their noses can also differ in color quite a bit. But brown, black and tan are the most common colors.
Chihuahua Lab Mix Temperament
Like their appearance, the temperament of this mixed breed differs from dog to dog.
This canine can either be extremely friendly like the Labrador, skeptical like the Chihuahua or somewhere in between.
Labradors are known for being friendly, energetic, athletic and sociable.
They're all-around good family dogs and have an excellent reputation with kids.
Labradors are not very aggressive.
But the Chihuahua can be. These little dogs are known for being lively and confident.
Even though they are small dogs, they often don't act like it.
Your Chihuahua Lab mix could have a mixture of these personality traits.
Temperament is a mixture of genetics and environment.
You can often curb a lot of the Chihuahua's more aggressive traits with proper socialization at a young age.
Training Your Chihuahua Lab Mix
These dogs are brilliant. But, depending on what traits they get, they can be somewhat stubborn.
We recommend starting training early.
This mixed breed will need to be socialized from a young age.
Chihuahuas can be wary of strangers and need to be taught early on to act appropriately around other people.
Because of their small bladder, this dog can also have issues potty training.
Many people choose to paper-train Chihuahuas instead. That might be an option for this breed as well.
Crate training with these dogs should not be a problem.
Though they can be very attached to their human companions, they can easily be taught to behave in a crate—with proper training.
These dogs require a lot of exercise.
So, we recommend starting an exercise regimen early and sticking with it.
Because they need so much exercise, leash training is essential.
After all, you don't want to fight your dog every time you need to take him for a walk.
Chihuahua Lab Mix Health
There are a few significant concerns you should be aware of with this mixed breed.
Patellar Luxation, also called floating kneecap, is somewhat common in this mixed breed.
This is most often seen in smaller dogs.
Entropion is also common. This disorder is characterized by eyelids rolling inward toward the eyes.
It is common among many purebred dogs and can be inherited by this mixed breed.
These dogs can also be prone to a few heart problems, such as cardiomyopathy, which leads to heart failure.
Cardiomyopathy is genetic and is inherited from the Labrador parent.
Because these diseases are genetic, it is vital that the parents are tested where possible.
Unhealthy dogs should not be bred together because their puppies can inherit their defects.
These dogs can live anywhere between 10 to 20 years. Their lifespans depend a lot on the traits they inherit from their parents.
This dog will shed moderately so brushing at least once weekly is recommended.
If their fur is longer, they will need more grooming than those with short hair.
You should also clip their nails regularly, of course.
Do Chihuahua Lab Mixes Make Good Family Dogs?
This is a tricky question.
The Labrador is excellent with children. But the Chihuahua is not.
Because this dog can be somewhat aggressive, we cannot recommend it for homes with children.
If the dog is smaller, there is an increased chance that a child could injure the dog.
While it is possible for this mixed breed and children to coexist together, it takes lots of training and oversight.
But, if you're a family without small children, then this breed can make a great pet.
Rescuing a Chihuahua Lab Mix
If you decide to rescue this mixed breed, there are some things you should keep in mind.
This breed might take longer to warm up to you and your home.
They can be somewhat unsure of strangers.
You should plan on beginning training and exercise right away.
These dogs must be stimulated mentally and physically in order to be happy.
While you might want to wait until they settle in, this is usually not a good idea.
Finding a Chihuahua Lab Mix Puppy
Finding a breeder that breeds a Chihuahua Lab Mix is probably your best bet.
These dogs usually cannot breed naturally and must be artificially inseminated.
Because of this, it is difficult to find one outside of a breeder.
While you might be able to find one at a puppy mill or pet store, it is not a good idea to adopt from these sources.
It is hard to guarantee that puppy mills or pet stores follow ethical breeding practices.
And, they often do not perform necessary testing before breeding two dogs together.
Luckily, mixed breeds are growing in popularity. So, it is becoming easier to find breeders that specialize in particular hybrids.
Our puppy search guide has all the information you need about finding the perfect puppy for you.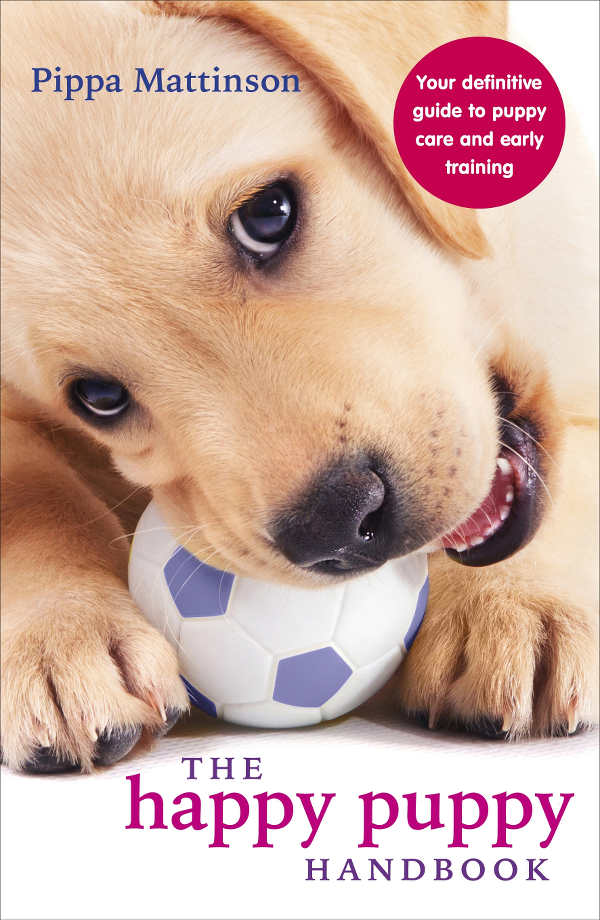 Raising a Chihuahua Lab Mix Puppy
Getting off on the right foot with your puppy is essential.
It is important to start training early and have sessions often.
Exercise is also vital and should be a regular part of your puppy's life.
We recommend familiarizing yourself with our puppy care guide before even bringing your puppy home.
Chihuahua Lab Mix Products and Accessories
When selecting products for your Chihuahua Lab mix, it is essential to take their size into account.
These dogs can vary a lot in size from very small or medium-sized.
Always choose products by weight and size instead of only by breed.
If you are adopting a puppy, we do not recommend buying much in advance.
It is nearly impossible to tell how big your puppy will grow.
Instead, purchase accessories and items that fit them now, with the plan to buy larger ones later.
There is no need to purchase a giant bed if your pet might only grow to be eight pounds.
For toys, you might be interested in our squeaky toys article.
It explains what to look for in a squeaky toy and even points out some specific ones you might like to purchase.
Because of their intelligence, these dogs also benefit from playing with interactive toys.
Pros and Cons of Getting a Chihuahua Lab Mix
There are quite a few things you should keep in mind if you are considering adopting this mixed breed.
Firstly, these dogs can be somewhat aggressive, especially around strangers.
They can also be stubborn.
But they are brilliant dogs and can learn many commands.
And they are healthier than many other breeds.
Similar Breed Mixes and Breeds
Any canine that shares a parent with this mixed breed is going to be somewhat similar.
How similar depends on the particular traits inherited.
If you want a purebred dog that is like this mixed breed, we recommend looking at the parents and other canines in the sporting and toy groups.
Chihuahua Lab Mix Rescues
Here are some rescues that specialize in these dogs. If you want to be added to the list, just comment below:
Is a Chihuahua Lab Mix Right for Me?
If you are active and do not live in a home with small children, you might enjoy having this dog as company.
But it is crucial that you have the time and energy to commit to exercising and training this breed before choosing to adopt one.
References and Further Reading: