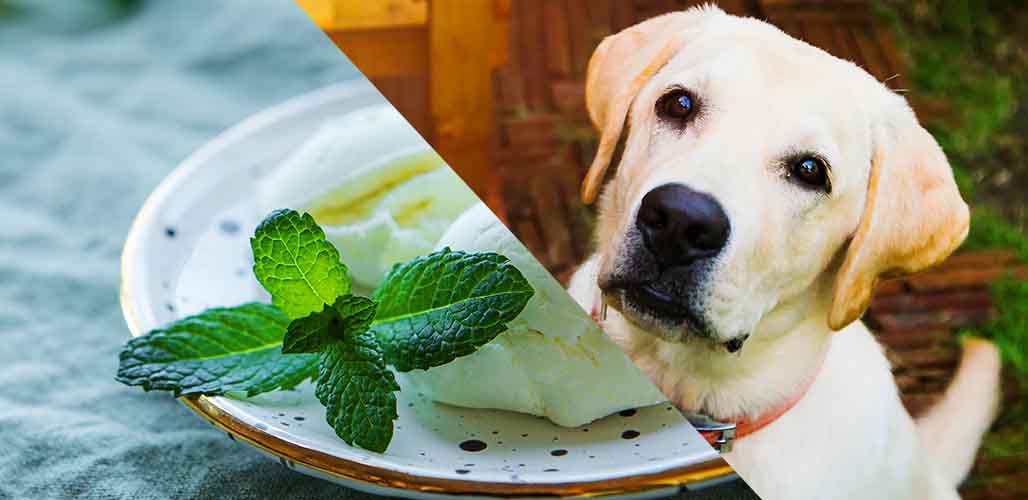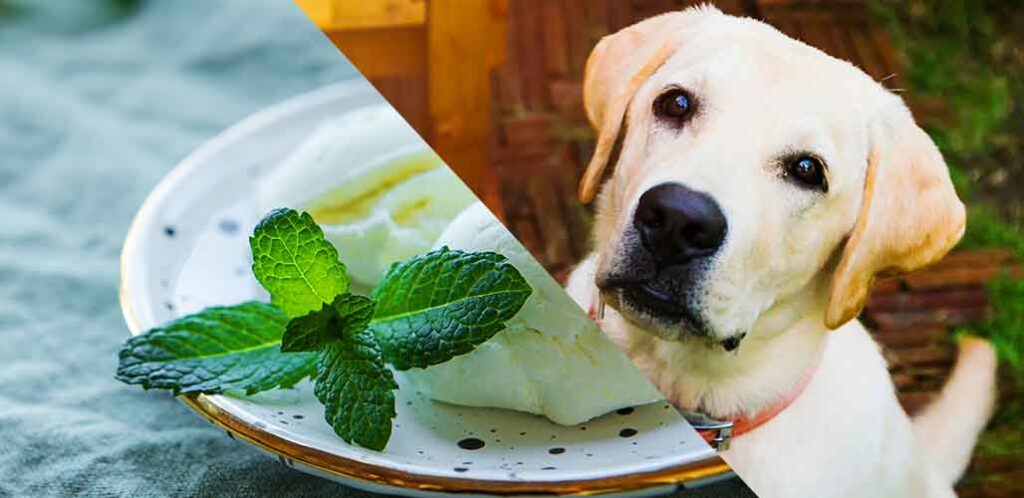 The café at our local park sometimes sells tubs of dog-friendly mint ice cream which regularly sell out on hot days. When we haven't managed to get hold of any, it has made me wonder if dogs can have mint ice cream made for humans instead. Of course, the main problem with this is that mint ice creams usually have chocolate chips in them as well – delicious for me, but potentially dangerous for my dog. And anyway, human ice cream is really a bit too high in sugar for him too. But there is a different, guilt-free ice cream related treat I've started getting him instead! I'll tell you more in a moment, but first here's everything you also ought to know about whether your dog can share a link of your mint ice cream.
Contents
Can Dogs Have Mint Ice Cream?
Does your dog like mint ice cream? Leave a pint within paw's reach and you will soon find out!
But should he be allowed to have mint ice cream? That is the question.
Over the last few years, frozen dog treats have exploded in popularity. From DIY recipes online to pre-made ice creams you can buy in stores. But you don't want to give your precious pup any type of ice cream until you know for a fact it is safe for dogs to consume. And some mint ice creams do contain ingredients which are unhealthy or even toxic to dogs. So it's important to know exactly what hidden dangers to look out for on the ingredients label, and how to choose a safe option.
What Happens If A Dog Eats Mint Ice Cream?
You might be reading this article because you just discovered your dog nose-deep in the pint of mint ice cream you left on the counter to soften. It happens, right? But what is going to happen to your pup? The answer is, it depends on a lot of different factors, which we will talk about in the next few sections here.
Lactose intolerance in dogs
The main ingredient in ice cream is usually cow's milk – which also just happens to be what makes it so deliciously creamy, and appealing to dogs as well as people. But, many dogs have difficulty digesting milk, because they produce very little of the enzyme lactase, which mammals rely upon to break down the naturally occurring sugar in milk, called lactose. Symptoms of lactose intolerance in dogs include flatulence, vomiting, diarrhea, bloated tummy and loss of appetite. The severity of the symptoms can range from mild discomfort, to being really very sick.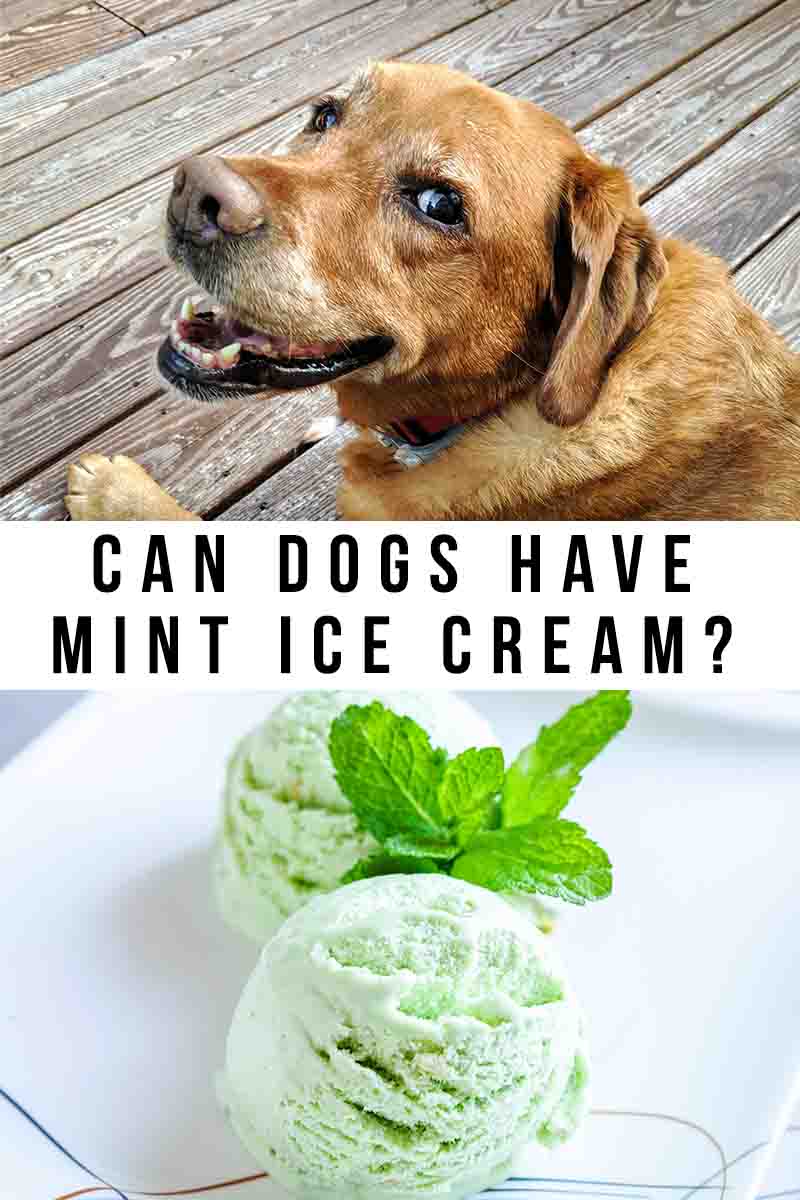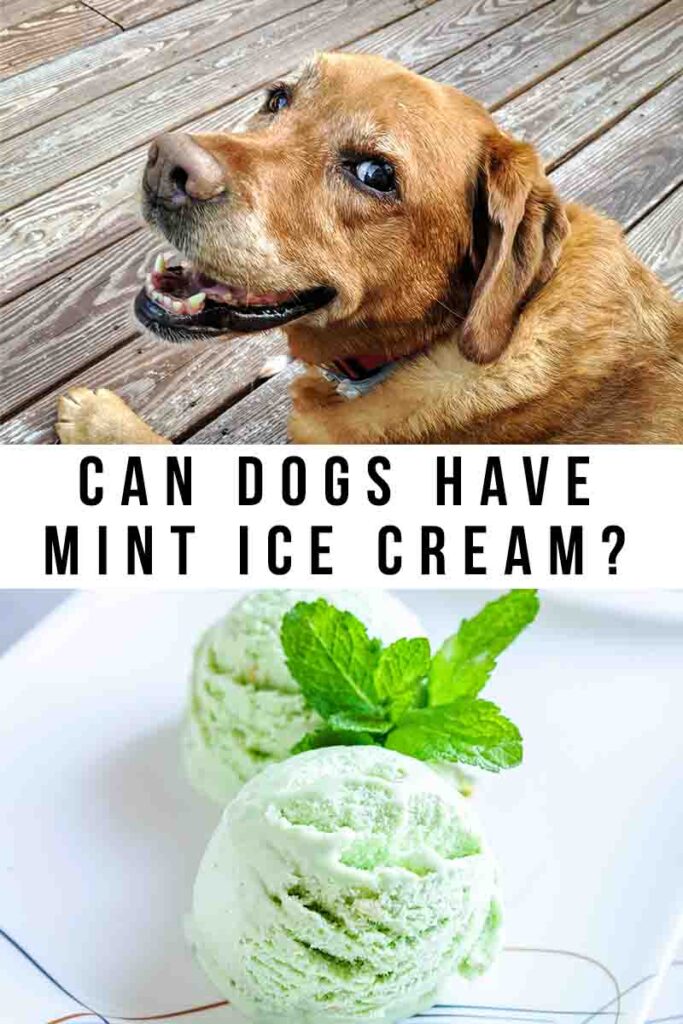 It's likely that you'll already have an idea of whether your dog is sensitive to lactose before you consider giving them mint ice cream. They might have already reacted badly to cheese pisces used as high value treats in training, or natural yogurt used in a Kong or Lickimat. But, if a scoop of ice cream is the first time they consume enough lactose to cause stomach upset, it might be the first time you spot symptoms.
Sweetener toxicity in dogs
With increasing focus on alternative sweeteners as a method of weight or insulin control for people, it is no longer safe to assume that the mint ice cream you buy in the store is sweetened with regular garden variety sugar.
A widely used low-calorie sweetener that is dangerously toxic to dogs is xylitol. If your pup eats ice cream containing xylitol, take them to a veterinarian immediately. But other non-sugar sweeteners are not necessarily safe for dogs to consume either. For instance, aspartame, saccharin, stevia, monk fruit and erythritol can cause gastric distress and diarrhea even though they are not technically poisonous to dogs. If your dog ingests these, keep him under close observation, and call your vet for advice if you have any concerns.
Even if your ice cream is sweetened with plain old sugar, this doesn't really make it safe for dogs. Eating too much sugar can cause pancreatitis, diabetes and obesity in dogs, so they're better off enjoying a savory treat that's actually been designed for them.
Other ice cream ingredients toxic to dogs
Just like every dog is different, every mint ice cream recipe is different. Even the most basic mint ice cream may contain fillers, flavoring agents or preservatives that are not good for dogs to eat. Another concern is the rising popularity of exotic specialty small batch ice creams, which contain unusual ingredients that are toxic to dogs, such as alcohol, macadamia nuts, or avocado.
And of course, the most common companion flavor of mint is chocolate. Chocolate contains a compound called theobromine, which causes vomiting, diarrhea, hyperactivity, seizures and sometimes even death in dogs. Chocolate toxicity is usually linked to how much cocoa solid is ingested, but some dogs are so acutely sensitive to it that even a tiny amount has the potential to be lethal.
Is Mint Toxic To Dogs?
Is mint itself toxic to dogs? Peppermint might be the most popular and best known plant in the mint family, but there are several others such as spearmint, wintergreen and chocolate mint. Other varietals are also becoming increasingly popular, such as lemon mint, apple mint and ginger mint. Your biggest concern in the mint department is the pennyroyal plant, which is often sourced to add mint essence to a range of human products. Pennyroyal is highly toxic to dogs.
Is Peppermint Mint Safe For Dogs?
In very small quantities such as through infusions or essences found in popular canine breath freshener treats, peppermint may not produce any harmful side effects. But peppermint in any quantity can also cause many dogs to experience upset stomach and other types of gastrointestinal distress. There is no universal consensus here, so you'll need to decide for yourself whether to let your pup have it in moderation, or err on the side of caution and avoid it altogether.
What Flavor Ice Cream Can Dogs Eat?
Your pup is wearing a full-on fur coat, and when it gets hot outside, ice cream can seem like a great idea to keep them cool. Especially if the rest of the family will be enjoying one! So if feeding your dog mint ice cream is problematic at best, what flavor ice cream can dogs eat safely?
There is no one-size-fits-all answer to this question, but it's probably best to resist giving your pooch human ice cream at all, and stick to frozen snacks specifically sold for dogs. Popular flavors sold for canines are pumpkin, peanut butter and blueberry. In these recipes, sugar and milk are frequently replaced with safer, more digestible alternatives too, like coconut oil and banana.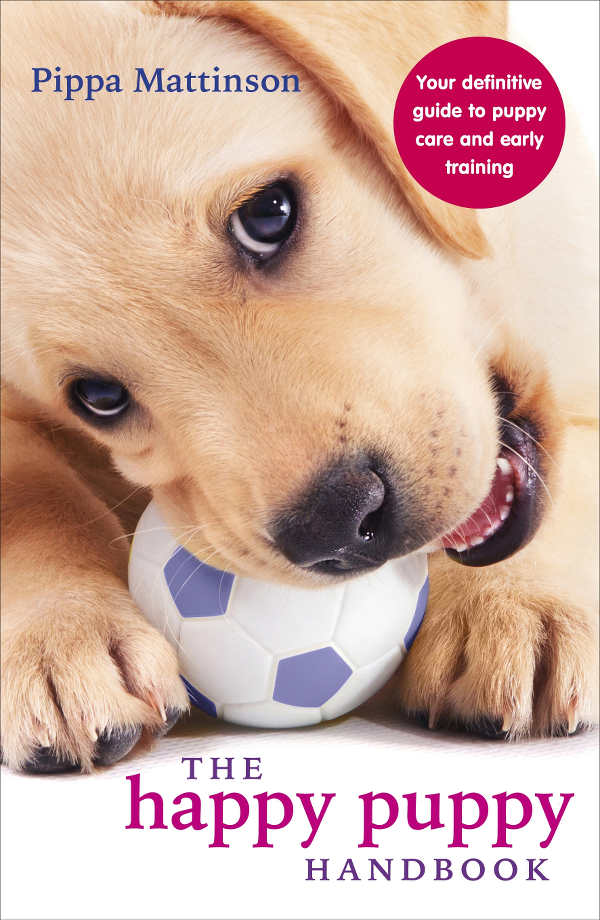 The safest approach is always to choose a dog ice cream with a very limited ingredients list and offer a very small portion. Then wait a few hours and see how your pup responds.
The Treat I Give My Dog Instead
Dog ice creams are fun, but in my experience they're also expensive, a bit messy, and half of it tends to get left in the tub or on the ground. So rather than navigate ingredient lists and the sloppy business of serving them up, I've hit upon a different occasional treat for my boy to enjoy when the rest of us have an ice cream: an empty cone. Cones usually contain little more than flour, plus small quantities of oil, salt and sugar. They cost cents, and have about the same calories as a couple of milk-bones. Best of all, I can break off a bit at a time, and use it to reward great behavior – like sitting patiently while my daughter eats her ice cream. The only precaution I take is that I'm very careful to make sure I clean his teeth well that night!
Can Dogs Have Mint Ice Cream?
So can dogs have mint ice cream? After evaluating the pros and cons, it is clear there are other, safer, options for offering your fur kid this frozen snack. Instead of mint ice cream, consider non-milk frozen treats or ice cream specifically made for dogs. Your dog will still enjoy the heck out of these. Most importantly, you will enjoy the peace of mind you get knowing your dog's treat is totally safe.
Do you have a great dog ice cream or frozen treat recipe your pup loves? Share it in the comments down below!
More Snacking Advice For Dogs
Are pecans a healthy dog treat?