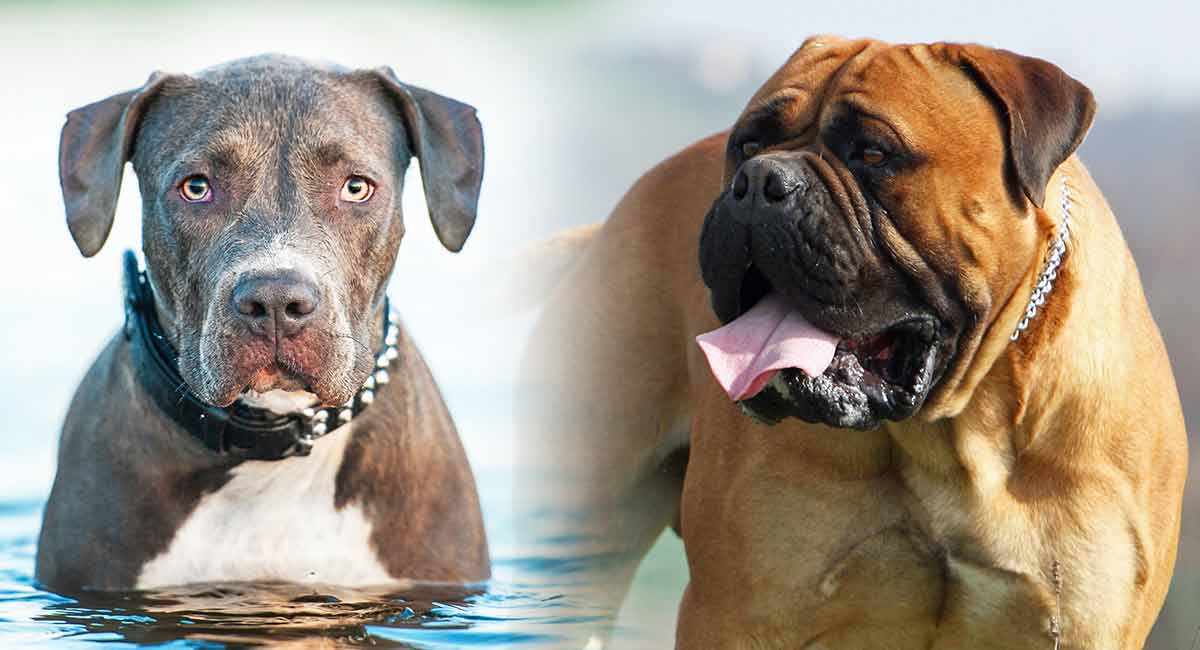 The Bullmastiff Pitbull mix comes from two intelligent and loyal breeds. It can be tough to know what to expect from any cross breed. Especially as there are several dogs that fall into the Pitbull category.
However, you may expect your Bullmastiff Pitbull to be a strong dog that is intelligent, confident and eager to please.
Will the resulting crossbreed be a good match for your family? And what should you be aware of when you choose a puppy?
Products included in this article were carefully and independently selected by the Happy Puppy Site team. If you decide to make a purchase from one of the links marked by an asterisk, we may earn a small commission on that sale. This is at no extra cost to you.
Where Does the Bullmastiff Pitbull Mix Come From?
The Bullmastiff Pitbull mix is a crossbreed with one Bullmastiff parent and one American Pitbull parent.
The American Pitbull may be the better known of the two breeds. Its roots lie in 19th century England, Ireland, and Scotland.
Here, dog lovers bred the strong and athletic Bulldog with the focused persistence and courage of terrier breeds. The resulting Pitbull, strong yet loyal and gentle, came to the United States with immigrants.
The Bullmastiff also was bred in England in the 19th century from the Bulldog. It developed on the country estates of the rich.
Gamekeepers needed a dog that could hunt down a poacher, pin him to the ground, and wait patiently for a human authority to come. The resulting dog was 40 percent Bulldog and 60 percent Mastiff.
Both the Bullmastiff and the Pitbull are now considered purebreds, but the Bullmastiff Pitbull mix is still a crossbreed.
Purebred vs Cross
This is one of the first questions that many aspiring dog owners ask.
Is it true that crossbreeds have fewer health problems? Or should you believe those that prefer the reliable bloodlines of purebreds?
If you look at the research, you'll find that it's more like six of one, half a dozen of the other. Or nearly so.
In 2013, a study in the Journal of the American Veterinary Medical Association analyzed the incidence of 24 genetic disorders in 27,000 dogs. Some of these were purebred and others were mixed.
One genetic disorder, the ruptured cranial cruciate ligament, was more common in crossbreed dogs. There were 10 disorders that appeared more often in purebreds.
For the remaining 13 disorders, however, there was no difference in prevalence between purebreds and crossbreeds.
So you might get a purebred that is more prone to a particular disorder, but crossbreeds can have genetic conditions as well. It's more important that the dog's parents are healthy and that the breed itself isn't prone to specific conditions.
Fun Facts About the Bullmastiff Pitbull Mix
In Alaska, a Pitbull named Patsy Ann became known as the "official greeter of Juneau," welcoming ships and their passengers into port.
Stubby, a Pitbull therapy dog in World War I, awoke one night to a gas attack and wakened the sleeping soldiers. He won a purple heart and a Gold Medal of Valor and was honored at three White House ceremonies.
Bullmastiffs originally came to the United States as "employees" of oil tycoon John D. Rockefeller, who used the dogs to guard his estate.
Perhaps the best-known celebrity Bullmastiff was CH Keeper's Midnight Marauder, also known as Mac. In 1998, Mac appeared in a Honda Odyssey commercial that aired during the 1999 Super Bowl.
Bullmastiff Pitbull Mix Appearance
The Bullmastiff Pitbull is destined to be strong and sturdy-looking with a muscular body. It's in their blood.
The American Pitbull Terrier is medium in size with a solid build. It has a sculpted musculature but is not intended to be overly bulky. Males are 18 to 21 inches tall, females 17 to 20 inches.
The average weight of a Pitbull is between 30 and 60 pounds, males being heavier on average.
Bullmastiffs are larger than Pitbulls, males being 25 to 27 inches tall at the withers and females being about an inch shorter on average.
Males weigh between 110 to 130 pounds, females 10 pounds under that.
Expect the height and weight your Bullmastiff Pitbull mix to be somewhere between the Pitbull and Bullmastiff standards. The height-to-length ratio may be nearly equal, like the Bullmastiff. Or the length may be slightly more than the height as in the average Pitbull.
The coat of the Bullmastiff Pitbull mix is short, smooth, and dense. It is unlikely to be merle, this being the only non-albino color that is unacceptable in the Pitbull. It is very likely to be brindle, fawn, or red like the Bullmastiff.
Bullmastiff Pitbull Mix Temperament
Breeders originally designed the Bullmastiff and the Pitbull to be powerful and obedient working dogs. This shows in a mix of the two. Your Bullmastiff Pitbull mix will most likely be intelligent, confident, and eager to please.
Pitbulls, in particular, are known for being friendly with strangers and can be excellent with children. In fact, throughout the early part of the 20th century, they were known as "the all-American family pet."
A Note on the Pitbull
Pitbulls tend to have an unfortunate reputation for vicious attacks, thanks to a few sensationalized news stories in the 1980s.
These stories led to a reactionary fear of Pitbulls and even to Pitbull bans in communities across the English-speaking world.
We now know that this reputation is unfounded. More information about the attacks has revealed that the fault lay not in the dogs themselves, but in the humans who had wanted to train the dogs as fighters.
Scientific testing backs up the understanding that aggression is not an innate tendency of the Pitbull. In fact, the breed's scores on the 2004 American Temperament Test rank as above-average for stability.
The breed is comparable to the Golden Retriever for temperament, and that breed is certainly not known for its viciousness.
The Pitbull Jaw and Bite
Pitbull breeds do not have a temperamental inclination to attack human beings. However, they have the capacity for extensive damage if they do attack.
They have strong jaws and bite with a force of up to 1,800 lb/in². This is much more than most dogs.
Also, while other dogs tend to snap and release, the Pitbull holds on with its canines. They grind their molars into the wound, tearing the tissue apart. For this reason, owners of any Pitbull breed need to invest time in socializing their dogs. This will increase a dog's confidence and promote good behavior.
Training Your Bullmastiff Pitbull Mix
It's best to start socializing your Bullmastiff Pitbull mix when he or she is still a puppy.
Dogs that start socialization in puppyhood tend to have lower levels of aggression and fear as adults. They are also are more likely to have positive human interactions.
Starting as early as possible, accompany your Bullmastiff Pitbull mix into situations that he or she will encounter later on.
Depending on your lifestyle, this may mean dog parks, children's play dates, long hikes, or just walks around the block.
Even if you get an adult dog, expose him or her to a variety of experiences. Go at a comfortable pace for your dog and provide plenty of positive reinforcement.
Discourage play biting
With strong, energetic, and intelligent dogs like the Bullmastiff Pitbull, you have to be a proactive and consistent trainer. If your Bullmastiff Pitbull likes to play bite, you'll need to gently train him or her away from that habit.
First, encourage the humans in your dog's life, especially children, not to engage in roughhousing. You don't want to build that habit.
Most puppies will play bite anyway. It's instinct. If yours starts to get too aggressive when he's overexcited, redirect him by offering a toy.
If your puppy passes six months of age and is still biting, think about starting more focused training.
Bullmastiff Pitbull Mix Health
Both the Bullmastiff and the Pitbull have good genetic histories and a low incidence of defects. Another myth about the Pitbull is that it is prone to congenital heart disease. However, the risk is relatively low compared to other breeds.
Ensure that your dog's Pitbull parent has undergone testing for cerebellar cortical degeneration.
This common brain disease causes a loss of physical coordination. It can be more prevalent in American Staffordshire Terriers, another Pitbull breed.
Also, be aware that the Pitbull's characteristic stance may predispose the dog to cranial cruciate ligament damage. This is something you'll need to monitor throughout the dog's life.
In regards to the dog's Bullmastiff parent, ask about testing for :
Health and Lifespan
A Bullmastiff Pitbull mix may have a life expectancy comparable to other medium or medium-large breeds, depending on the individual dog's size.
In general, life expectancy correlates inversely with size. The smaller the dog, the longer they live.
A smaller Bullmastiff Pitbull may have a good chance of living past 10 years of age. He may even reach 15, like other medium sized dogs. A larger dog, however, is less likely to hit the 15-year milestone and may succumb to old age between 7 and 10 years.
To give your Bullmastiff Pitbull mix the best chance of a long and healthy life, keep him or her active and provide a nutritionally complete diet. Ask your veterinarian what kind of food is best for your dog's height, weight, age, and activity level.
Your Bullmastiff Pitbull mix won't need extensive grooming. A good brush every now and then will suffice, and perhaps a nail clipping. But, make sure you bathe him if he decides to roll around in the mud!
Do Bullmastiff Pitbull Mixes Make Good Family Dogs?
A Bullmastiff Pitbull mix has the potential to be a great family dog. This is as long as you are conscientious about training and socialization. The most important thing is that you consistently reward positive behaviors.
Don't reward the dog, verbally or otherwise, until he or she shows the behavior that you want. In time, those positive behaviors – like calmly sitting still as you clip on a leash – will become habits.
Remember, even if your dog is well trained, always supervise him or her around children. Human children can be just as unpredictable as puppies! Very small children may be better suited to a different breed.
Also, because the Pitbull can be animal-aggressive, consider a different breed if you have other pets at home.
Rescuing a Bullmastiff Pitbull Mix
If you don't need or want a puppy, rescuing is a great way to get a Bullmastiff Pitbull mix. You can call shelters in your area and see who wants one. Or you can check online adoptable pet listings like Petfinder.
You can also look for rescue organizations that are specific to the parent breeds. More on that later.
Finding a Bullmastiff Pitbull Mix puppy
If you specifically want a puppy, be very careful about where you get one!
Avoid pet stores at all costs. Their dogs typically come from "puppy mills,". These are large-scale commercial breeders that prioritizes profit over the health and socialization of dogs.
Puppy mill dogs often don't get the right care and attention. They have a heightened risk of behavioral problems such as fearfulness, aggression, and separation anxiety.
The dogs may have a tendency toward nervous habits and poor coping skills. This can include stress-induced house training accidents and excessive barking.
Puppy mills exist because they drive a profit. You can counteract this pattern by seeking out a home breeder or a reputable commercial breeder.
You can search for a Bullmastiff or Pitbull breeder or try to find a breeder of this particular mix. Now that "designer mixes" are becoming increasingly popular, finding people that breed these dogs is easier than it's ever been.
Raising A Bullmastiff Pitbull Mix Puppy
Bullmastiff Pitbull puppies are a lot like any other puppy. They need careful training, lots of activity, and plenty of positive interactions with the outside world.
Start training early, at 8 weeks of age if possible. Here you can focus on teaching the daily routines and expectations.
Routine is particularly important when it comes to potty training. Establish a potty area and take your new pup out to it on a regular basis. At first, it will probably be every 30 minutes or so, but soon you'll be able to extend this time frame.
You'll also be working on teaching your dog to respond to his name, avoid unwanted behaviors, and to go out on a leash.
Bullmastiff Pitbull Mix Products and Accessories
Your active Bullmastiff Pitbull mix will need lots of play time. Chew toys are great for working out their powerful jaw, but you need to get sturdy ones if you want them to last.
Goughnuts Chew Ring
The Goughnuts Chew Ring* is a great option.
It's super tough and it even floats!
Double Ring Tug Toy
The Double Ring Tug Toy can lead to hours of fun with your dog.
It's 11″x6″, so suitable for the biggest mouths!
Mammoth Rope Tug Toy
The Mammoth rope tug toy* serves a similar purpose.
Additionally the ropes fibers will floss your dogs teeth while he chews!
Kong Extreme
The Kong Extreme* is one of the toughest toys around!
You can fill the inside with treats for hours of fun.
Furminator
Pitbulls are relatively low-maintenance in terms of grooming, but they do shed.
The FURminator* may be the most practical accessory you can buy for your Pitbull.
Pitbull Pajamas
Of course, you don't have to be practical all the time. Pitbull pajamas* are fun.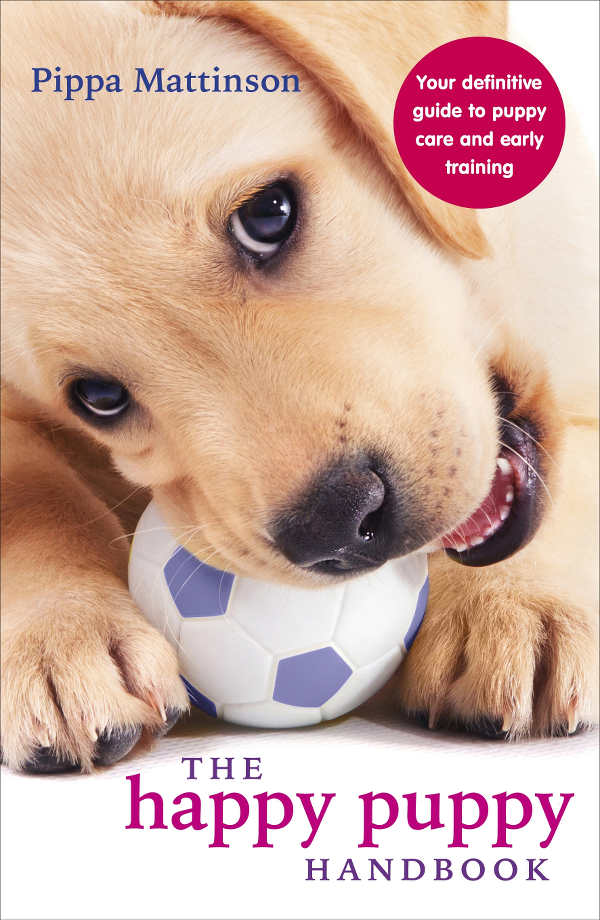 Don't forget to buy yourself something fun as well.
Pros and Cons of Getting A Bullmastiff Pitbull Mix
No matter what breed you get, there will be some negatives you have to handle. For the Bullmastiff Pitbull, these include:
aggressiveness with other dogs
a very time-consuming training process
fur everywhere
the frequent need to reassure others that a Pitbull lineage doesn't make a dog vicious.
And to end on a high note, the pros:
general good health
highly trainable, if you put in the time
playful and interactive
plenty of energy to keep the family busy.
Remember, the fit between a dog breed and a household is a very personal thing. Do your homework and make sure it seems right before you bring any dog into your home!
Similar Bullmastiff Pitbull Mixes and Breeds
Thinking about exploring your options? Here are some other Pitbull mixes that might be right for you:
Keeshond
Dober Pit (Doberman Pinscher Pitbull)
Pitweiler (Rottweiler Pitbull)
Pitador/Labrabull (Labrador Pitbull)
Alternatively, if it's the Bullmastiff that you love and don't mind the larger Mastiff breed:
Mountain Mastiff (Bernese Mountain Dog Mastiff)
Boxmas (Boxer Mastiff)
Mastahoula (Catahoula Mastiff)
and many more.
Bullmastiff Pitbull Mix Rescues
Ready to go find your rescue? Start with a Pitbull or Bullmastiff rescue organization and ask if they have any crosses. Here are some names to get you started:
Know of another Pitbull, Bullmastiff, or Bullmastiff Pitbull rescue? Add it to the list by commenting below!
Is A Bullmastiff Pitbull Mix Right For Me?
If your house is empty all day or your household is quiet and low-energy, the Bullmastiff Pitbull probably isn't the dog for you. But, if your family is lively and you're willing to invest plenty of time, this might just be the breed for you.
Affiliate link disclosure: Links in this article marked with an * are affiliate links, and we may receive a small commission if you purchase these products. However, we selected them for inclusion independently, and all of the views expressed in this article are our own.
References and Resources
American Kennel Club (AKC)
Baack B, Kucan J, Demarest G, Smoot, E. Mauling by Pit Bull Terriers: Case Report. The Journal of Trauma, 1989.
Bellumori TP, Famula TR, Bannasch DL, et al. Prevalence of inherited disorders among mixed-breed and purebred dogs: 27,254 cases (1995-2010). J Am Vet Med Assoc, 2013.
Casal ML, Dambach DM, Meister T, et al. Familial glomerulonephropathy in the Bullmastiff. Veterinary Pathology, 2004.
Howell T, King T, Bennett P. Puppy parties and beyond: the role of early age socialization practices on adult dog behavior. Veterinary Medicine: Research and Reports, 2015.
Li Y, Deeb B, Pendergrass W, Wolf N. Cellular proliferative capacity and life span in small and large dogs. Journal of Gerontology, 1996.
Malik R, Church DB, Hunt GB. Valvular pulmonic stenosis in Bullmastiffs. Journal of Small Animal Practice, 1993.
McMillan, F. Behavioral and psychological outcomes for dogs sold as puppies through pet stores and/or born in commercial breeding establishments: Current knowledge and putative causes. Journal of Veterinary Behavior, 2017.
Medlin, J. Pit bull bans and the human factors affecting canine behavior. DePaul Law Review, 2014.
Miyadera K. Inherited retinal diseases in dogs: advances in gene/mutation discovery. Dobutshu Iden Ikushu Kenkyu=Journal of Animal Genetics, 2014.
Olby N, Blot S, Thibauld J-L, et al. Cerebellar Cortical Degeneration in Adult American Staffordshire Terriers. Journal of Veterinary Internal Medicine, 2008.
United Kennel Club (UKC)