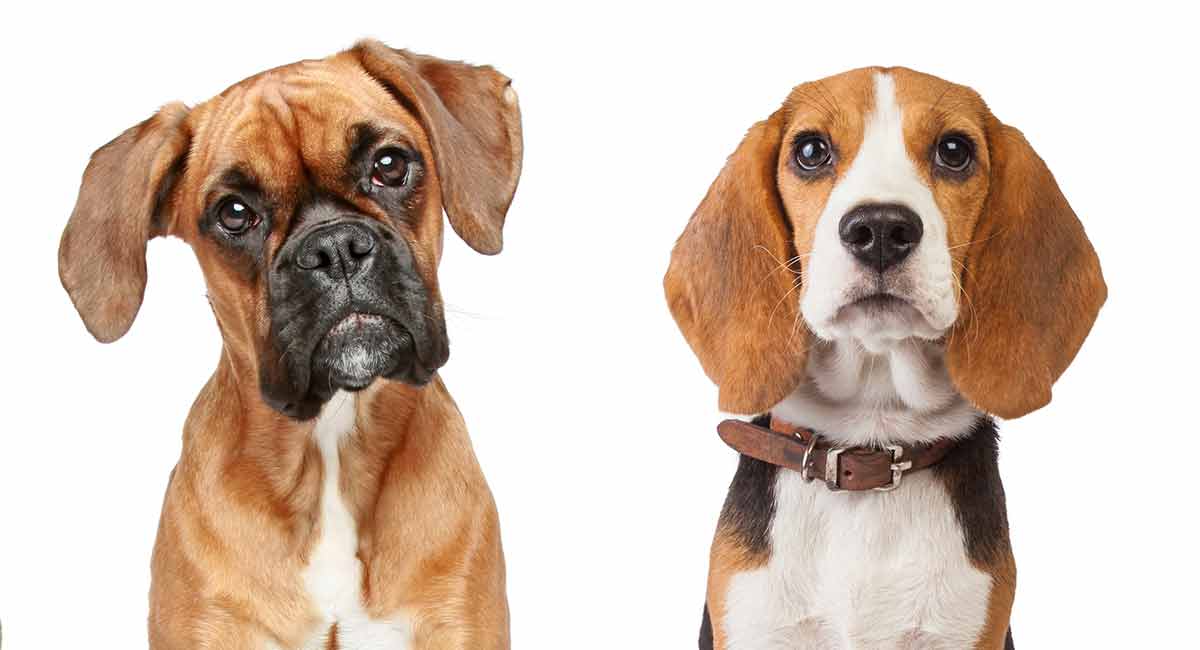 Meet the Boxer Beagle mix, adorably known as the Bogle. Let's find out what makes this pup so unique.
Beagles are one of the most popular dog breeds in the world, so it makes sense that Beagle mixes would be popular, but a Boxer Beagle mix?
Boxers aren't nearly as popular as Beagles. This is in part because of un-scientific "aggressive breed" restrictions, and also because of their size differences.
They probably aren't the first dog most people would think of crossbreeding a Beagle with, so the popularity of the Boxer Beagle mix may come as a surprise.
If you're thinking about bringing a Beagle Boxer mix puppy or even multiple Bogle puppies into your home, are just curious about a Beagle Boxer mix dog.
Or are even just wondering, "What is a Bogle, anyway?" then you've come to the right place.
Let's talk about the Boxer Beagle mix and learn more about what makes them so unique.
Designer Dogs and the Boxer Beagle Mix
But before we do that, it's important to understand some of the issues surrounding these boutique mixed breeds like the Goldendoodle, Meagle, and Bogle dogs.
You may have heard of the mental and physical health issues that can arise in purebred dogs due to inbreeding.
Mix breeds can have health problems as well. But with a mix, you'll often get a much sturdier dog, both mentally and physically.
The genetic diversity inherent in a mix like the Bogle breed helps them overcome a lot of the neuroses and other health issues often found in so-called pure breeds, especially those bred by unethical or negligent breeders.
Mixes Can Be Unpredictable
That said, there is a certain amount of unpredictability with these designer mix breeds as well.
If you're looking for a certain set of characteristics or a certain look, you may be disappointed.
With a mix there's no way to control the traits the puppy gets from its parents.
This can make things like coat color and texture, temperament, exercise needs, and even size vary widely from one animal to the next.
Especially when you have a mix made of two very differently sized dogs like you do with a Boxer Beagle mix.
Generally Healthier
Of course they're still overall more likely to have fewer health issues, especially if you're trying to avoid an issue that only one parent has.
Conversely, this makes it harder to get exactly the characteristics you want in a mix unless both parents have it.
All in all, mixes—even designer ones—tend to be healthier than most purebred dogs.
But are more unpredictable as far as characteristics and temperament.
Since we're here to discuss the Boxer Beagle mix, let's talk about the Bogle dog in particular now.
History of the Boxer Beagle Mix
To understand the Bogle mix, its important to understand the history of the two dogs that make up its parentage.
After all, you can't have a Boxer Beagle mix without first having both a Boxer and a Beagle.
History of the Beagle
The Beagle, as a recognized breed in America, dates back to just after the Civil War when the AKC first recognized them.
But the breed has much older roots in Europe.
The modern Beagle can actually trace its roots all the way back to Ancient Greece.
The most direct ancestor of the Beagle we know and love came from British hunters.
Looking to revitalize the small hound gene pool in the early- to mid-19th century.
In modern times, the Beagle sees a lot of use as a scent hound for foxes, rabbits, and other small game. And of course as a loyal family companion.
History of the Boxer
The Boxer has an even older history than the Beagle, with origins going back as far as 2500 BC to the war dogs of the Assyrian empire.
The more modern standard for the Boxer comes from late 19th century German Bullenbeisser.
These were big game dogs used for bear, boar, and other large dangerous game animals.
As the landed gentry fell out of fashion in Germany, many breeders began scaling down these dogs.
The idea was to make them more compatible with standard family life.
They found a place as guardians of homes and cattle, as well as a place with hunters.
Eventually, this breed became standardized as what we now know as the Boxer.
The Modern Boxer Beagle Mix
The Bogle is a product of the designer dog trend of the past few decades, like the Goldendoodle, Meagle, Labradoodle, and others.
As such, no one really knows who first had the idea or where it came about.
What we do know is that the Bogle is one of the more popular of the designer mixes, though it still isn't as popular as the Retriever/Poodle mixes that are the standout favorite among designer dog enthusiasts.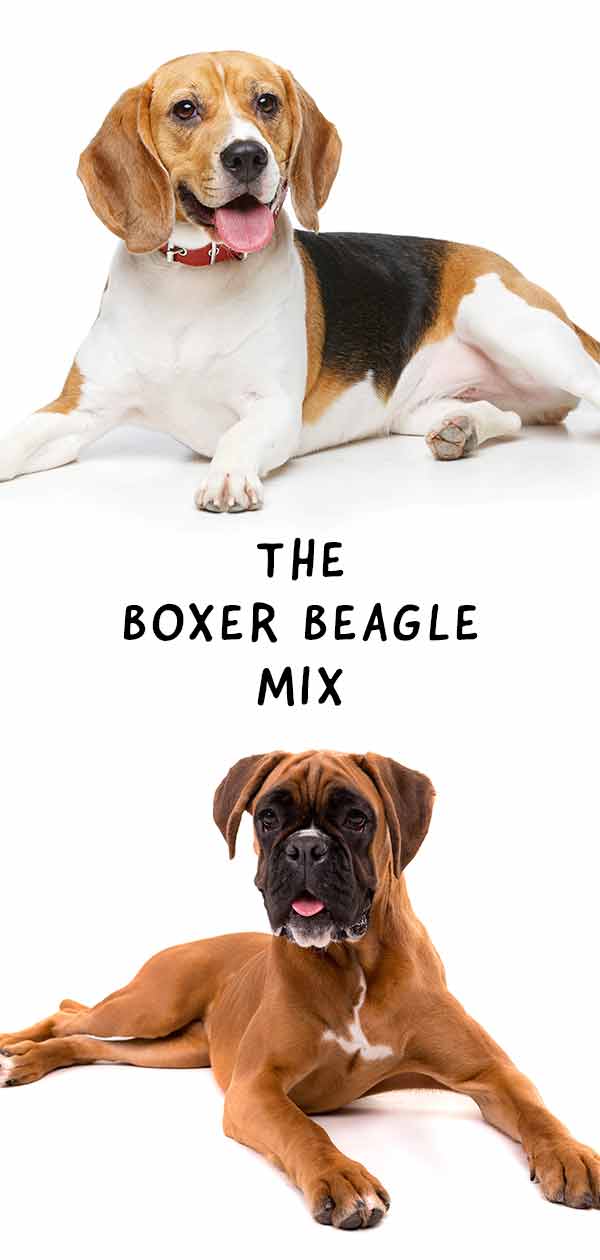 Size of Bogle Dogs
The Bogle usually splits the difference between its two parents. Though some will be nearer the Boxer in size, and some will be nearer the Beagle.
All you can be certain of is that the results are uncertain!  And there may be a range of puppy sizes in a litter.
You should assume that your Bogle pup could grow up to be somewhere between 23 and 30 inches tall (much taller than the standard Beagle). And could weigh between 50–60 pounds.
Despite the petiteness of one half of the Bogle's parentage, you'll still end up with a dog at the upper end of what can charitably be called medium-sized, so be sure to keep that in mind.
You'll also be at or slightly over most apartment complexes' size restrictions, which can make the Bogle difficult to house in such a setting, especially if you're renting.
Bogle Coat and Grooming
The Boxer Beagle Mix has a short coat which it gets from both parents.
It is a moderate to light shedder, with most shedding occurring during the winter months.
Coat colors vary widely.  With fawn, brown, parti/tri-color, black and tan, black and white, and brown and black all being fairly common.
If you're looking for a specific color, it may be difficult to find, and you should be ready to contact multiple breeders.
Boxer Beagle Mix Exercise Needs
The Bogle is an active breed that will require 30 to 60 minutes of exercise a day.
This is another mark against apartment living, unless you have the time to take them out during the day, particularly to a dog-friendly park.
It's usually a good idea to take a very active role in training your Beagle Boxer dog.
They require a consistent, positive training.
You may want to look into sports like flyball or other similar activities to let out some of your Bogle's energy.
Health Issues to Look For in Your Boxer Beagle Mix Puppy
When choosing a Boxer Beagle mix puppy, it's important to look for health issues that are common in both the Boxer and the Beagle.
Unfortunately, there aren't many health issues common to either breed that would be evident in a puppy.
For this reason, you should ask your breeder about family histories of heart disease and cardiomyopathy on the Boxer side.
On the Beagle side discuss, hypothyroidism (which can exacerbate or cause many other conditions. And consider cancer as a risk on both sides.
As your puppy ages, there are other issues and maladies you should be on the lookout for.
Beagle Health
According to the Orthopedic Foundation for Animals (OFA), hip dysplasia is incredibly common among Beagles, with estimates reaching as high as twenty percent of the breed being diagnosed at some point in their lives.
Hip dysplasia is common among many hound breeds.
It is a condition where the socket of the hip doesn't fully encapsulate the ball of the femur, which can cause a loose joint that pops out.
While the condition isn't particularly painful in most cases, it can severely impact your dog's quality of life.
If you notice your dog walking around with one leg off the ground, this may be the cause.
Boxer Health
On the Boxer side, and with all large breeds really, heart problems are a general concern, particularly right ventricular cardiomyopathy or Boxer cardiomyopathy.
This is a condition where portions of the heart are replaced with fatty tissues.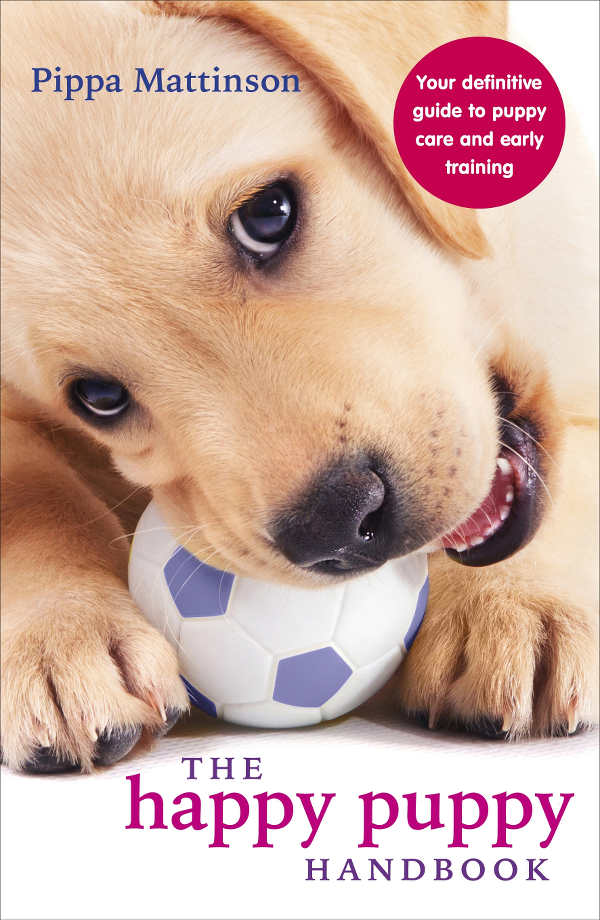 Faulty nerve impulses cause arrhythmias and other fibrillation issues.
This can result in other heart disease, death of heart tissue, and death of the animal in question if left untreated.
Be sure your breeder has done health screenings for issues that could come from either parent.
You may also want to meet the parents to make sure they seem healthy.
Living with your Boxer Beagle Mix dog
If you've chosen to bring a Boxer Beagle Mix into your life, you can expect 12–15 years of loyal companionship from one of the more interesting of the designer dog mixes.
These dogs are fun, energetic, loving, and active.
This makes them perfect for young couples and others who want an active companion in their lives.
Have you fallen in love with a Boxer Beagle mix?
Tell us everything you like about them in the comments below.
Sources & Further Reading
Basso C, Fox PR, Meurs KM, et al. "Arrhythmogenic right ventricular cardiomyopathy causing sudden cardiac death in Boxer dogs: A new animal model of human disease." Circulation, 2004.
Bastien, B., A. Patil, & E. Satyaraj. 'The impact of weight loss on circulating cytokines in Beagle dogs.' Veterinary Immunology and Immunopathology, 2015.
Bergknut, N., et al. 'Incidence of intervertebral disk degeneration–related diseases and associated mortality rates in dogs.' Journal of the American Veterinary Medical Association, 2012.
Bingel, S. & W. Riser. 'Congenital elbow luxation in the dog.' Journal of Small Animal Practice, 1977.
Credille, K. et al. 'The effects of thyroid hormones on the skin of Beagle dogs.' Journal of Veterinary Internal Medicine, 2008.
Meurs, KM. "Boxer dog cardiomyopathy: An update." Veterinary Clinics of North America: Small Animal Practice, 2004.
Wagner, J. "Short History of the Boxer Breed".