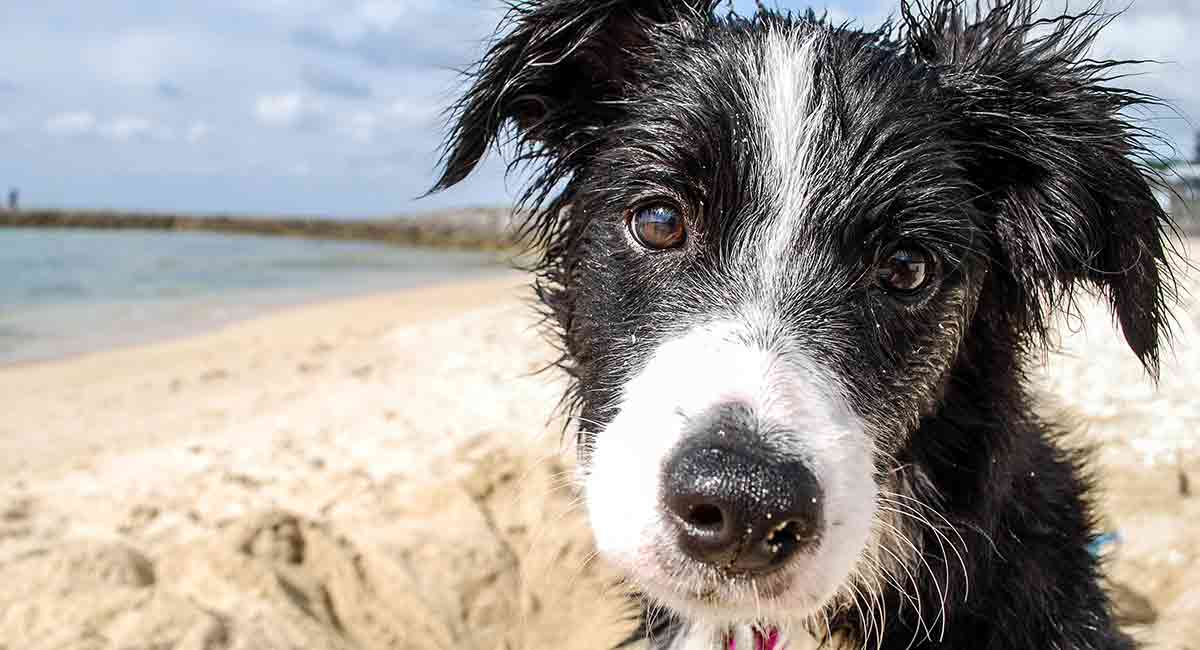 The Border Collie is a medium sized herding dog that grows to between 30 and 55 pounds as an adult.
This breed is alert, intelligent, and very active. They're often black and white, but can actually come in a large variety of colors and markings,
This breed is generally healthy, but can display herding instincts that can be problematic if in a home with small animals and children.
So what else should we know about this energetic breed?
What's In This Guide
The distinctive and highly intelligent Border Collie is a breed that is popular with dog lovers everywhere.
Border Collie FAQs
Our readers' most popular and frequently asked questions about this breed.
Well regarded for its quick and clever nature, we are very familiar with Collies in their role as Sheep Dogs.
Not to mention their meteoric rise as dog agility performers.
Breed At A Glance
Popularity: 35 of 193 on the American Kennel Club's rankings
Purpose: Bred as a sheepdog by Scottish farmers in the 19th Century this is still the premier sheepdog in the world. This breed is also used as a service dog for psychiatric patients.
Weight: 30-55lbs
But how much do you know about the Border Collies' other characteristics? And would a Border Collie puppy be the right new addition to your family life?
Border Collie Breed Review: Contents
History and original purpose
This is a born and bred working, herding dog.
They are thought to have first been bred as we would recognize them today in the 19th Century.
Their unique breed was developed in the Scottish borders, to help farmers maintain sheep herds. They were specifically bred for their obedience and ability to learn.
They are generally thought of as one of the most intelligent breeds of dog, and the most trainable.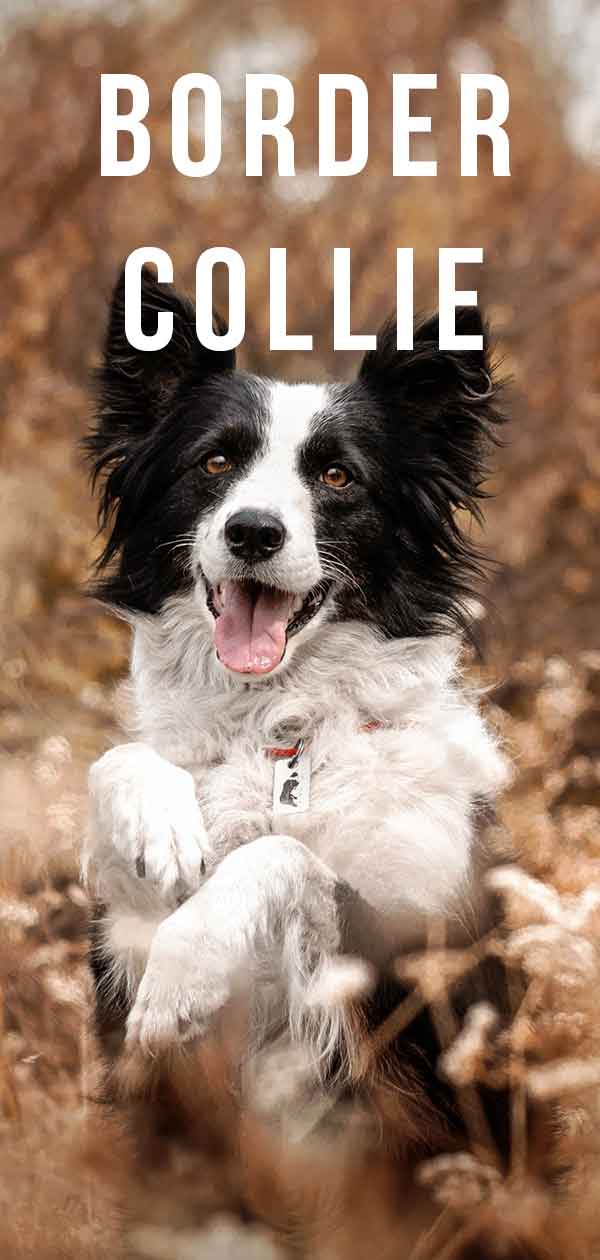 Fun facts about Border Collies
This breed is something of a celebrity favorite.
From famous owners like Paul McCartney and Grace Kelly to Jon Bon Jovi and Cheryl Cole, this dog keeps some illustrious company.
Actors and musicians however, are not this breed's only claim to fame. Mary the Danish Crown Princess and even Queen Victoria made this pup their choice of companion.
These dogs are super bright. In fact, there is a Border Collie named Chaser who understands over 1,000 words of human vocabulary!
Their brightness might be why this breed is the go-to dogs for some film and television roles. You might know Shep from the television show Blue Peter. Or maybe Rex and Fly from the movie Babe.
Border Collie appearance
Border Collies are a striking breed. Despite being varied in appearance they are very distinctive and easy to identify.
They commonly have black and white, or blue merle, coats and a traditional wolf-like body and head shape. Their ears are semi-erect and their eyes are brown or blue. They are also known for occasionally having eyes of differing colors.
Their coats can be anything from smooth to rough, and long to short.

As they are mostly bred with work in mind rather than keeping to a specific look, they can vary fairly widely in appearance. Although they are still recognizable as a part of this breed.
Border Collie temperament
These dogs can make very loving family pets. However, as they have predominantly been bred for work they are not always naturally social. Having said that, they are eager to learn!
If you get a Border Collie puppy, it is very important to socialize him very well. This is especially true if he'll be around young children and other animals.
This breed has inherited some natural herding instincts. This means that they might be inclined to nip. It also means that they could be prone to guarding behavior.
Guarding behavior might mean some aggressive growling, barking or even snapping.
With that it mind this study ranks the the breed low on its list of dogs prone to aggressive tendencies. However, it does suggest that this breed is prone to display territorial aggression.
Putting in some time and dedication when they are young, will mean that you will have a lifetime of happiness with a sociable and stress-free dog later on.
Training and exercise
As an intelligent, working breed Collies do require mental stimulation as well as exercise.
They are popularly used for agility and fly-ball training, as well as traditional sheepdog trials and obedience competitions. Their brilliant sense of smell also makes them great tracking dogs.
However, due to this eagerness to learn and perform, Collies do not always make the best house pets. When bored they will have a tendency towards destructive behavior such as chewing furniture and destroying your property.
They are best kept in an active household, where they can use their brains and their body on a regular basis.
You can read some of our training guides here:
Keeping your dog occupied
To share a happy home with your Collie, you not only need to keep him clean but also occupy his brain.
Keeping a collie busy, physically or mentally, is an important task too.
You don't need to go for a forced march every day, but do make sure he gets a good daily walk or run. You can spend some time additional time teaching him a new skill or playing fetch in the garden.

Anything that helps him to think or gets him moving will make a big difference to how settled he is in your home the rest of the time.
Border Collie health and care
These dogs are a healthy bunch in general. Because they are bred to work and need to be fit to fulfill this role, they are generally in good physical shape. This said, there are some conditions and diseases they are more prone to.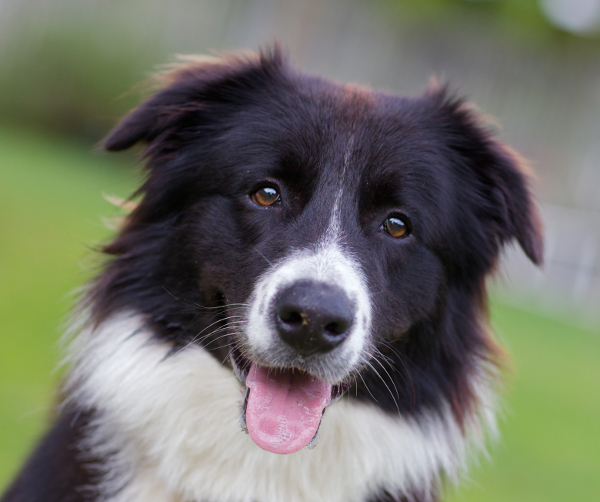 These include:
Hip Dysplasia
Collie Eye Anomaly (CEA)
Progressive Retinal Atrophy (PRA) blindness
Epilepsy
There are also health problems associated with the gene that causes the merle coat color pattern in dogs. These can be avoided by ensuring that two merle dogs are not mated to one another.
You can read about the complications associated with merle gene here. Also, you can find more information in the footnotes of this one.
When choosing a Border Collie puppy, health testing is very important. Make sure the breeder provides you with the hip scores of their parents, and evidence of clear eye certificates as well.
This will seriously reduce the chance of your puppy having these particular genetic problems. For more information about the importance of health testing your pup you can consult the International Sheepdog Society here.
Expected Lifespan
Good news! Borders can live to a ripe old age! A study conducted in English found that this breed is among the dogs that live the longest.
The same study concluded that the average Border lifespan is 13.5 years. Some can live as long as 17 years!
Border Collie Grooming
These are not low maintenance dogs.
As most of them have fairly long coats, they will require regular grooming for all that shedding. Daily grooming can help to keep those tangles at bay.
The more regularly you groom your dog, and from an early age, the easier it will be for you both. So if you are thinking of getting a Border puppy, make brushing his fur a daily task from the word go.
Keep it a part of your daily routine. That way you will find keeping his coat tangle free and manageable won't take more than a couple of minutes a day.
A dog who enjoys being brushed will also find this a very bonding experience with his owner.
Feeding your Border Collie
Providing your dog with the right kind of food is one of the best things you can do to keep him happy and healthy.
What's best to feed your dog depends on multiple factors. Older dogs for example, need approximately 20% less calories than younger dogs.
Border Pups need quite a lot more calories than other dogs. We have an entire guide to feeding Border Collie Pups here.
There are so many great options for feeding your adult dog. These include: kibble, wet-food, BARF and homemade diets. The amount of choice can be overwhelming.
So, be sure to check out our guides on the best way to food your Border.
Best Dog Food for Senior Dogs with Sensitive Stomachs
Do Border Collies make good family pets
While Borders can make fantastic companions there are some things to consider before introducing one to your family. This is particularly true with young dogs or those who haven't been properly socialized.
It is not uncommon to see a young Border Collie try to herd the children in his family. Whilst this might seem funny at first glance, remember that you don't want to encourage this behavior.
Your children and your puppy both need to learn what is appropriate behavior from the very beginning, so make sure to set boundaries. Let your children know that as soon as this behavior begins, they are to leave the room or sit down and ignore him.
He may well also try and nip or bite children, as a part of this herding instinct. This can be upsetting to some children, who will emit high pitched noises that the dog finds stimulating, and so will encourage the negative behavior.
Unfortunately, for this reason if you have very young children this breed may not be an ideal choice for you at the moment.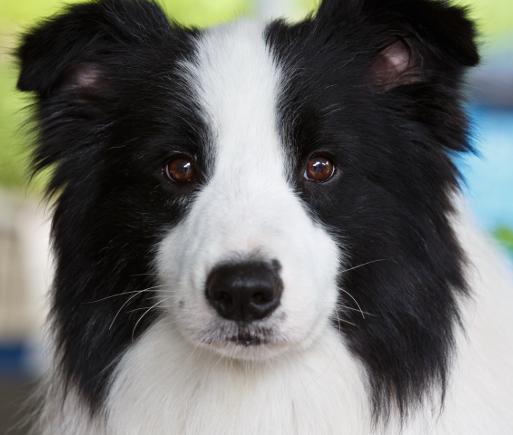 Rescuing a Border Collie
Rescuing a dog can be a really rewarding experience for you and your new furry friend.
There are lots of great reasons to adopt a dog aside from the obvious benefit of giving a dog a new lease on life! For example, when you rescue a dog you can meet him and see if his personality matches with you and your family.
Another attractive reason to adopt is that the Border Collie price from reputable breeders is between $600-$800
Some dog shelters will provide health testing, so be sure to ask that if have done all the proper health testing for these pups. They should be able to tell you about any pre-existing conditions a dog may have.
You can read our guide to adopting vs buying here.
Click here to jump to a list of Border Collie rescues.
Finding a Border Collie puppy
When beginning your search for a new companion we strongly advise that you avoid pet stores and puppy mills.
Pups that come from puppy farms will have no socialization. Not to mention the female dog your pup came from is almost certainly not receiving the care she needs. This might have a knock-on effect for your puppy.
If you see Border Collie puppies advertised and you think they may be from a farm, it's best not to buy them. You can read our guide to spotting a puppy farm here.
Pet stores are somewhat in the same boat as puppy farms. Pups in these stores were likely sourced from puppy farms and do not receive the care they need.
Many people are finding their new companion pooch in a mixed breed. Mixed breeds can be an excellent alternative to purebred dogs. Finding a mix may be a lot easier than finding a purebred too!
There is lots to consider and finding a puppy may seem daunting. Not to worry, here's our complete guide to finding a puppy:
Raising a Border Collie puppy
Caring for a vulnerable puppy is a big responsibility. There are some great guides to help you with all aspects of puppy care and training.
You'll find them listed on our Border Collie puppy page.
Plus, you can find out all about puppy development stages here.
Popular Border Collie breed mixes
You can find a lot more mixes here:
Comparing the Border Collie with other breeds
In this article, we compare the Border vs the Collie.

Collie vs Border Collie: Which of These Is the Right Companion for You?
Similar Breeds
Other dog breeds you might want to consider
Perhaps you had your heart set on this breed but it didn't work out. Maybe some of these breeds would be suitable.
Good Family Dogs – A Complete Guide To Choosing Your Family Pet
Pros And Cons of Getting A Border Collie
Cons
Puppies that haven't been socialized may nip or show guarding behavior.
These dogs need plenty of exercise, which isn't suitable for everyone.
Those with the merle gene are susceptible to many health concerns
Pros
This is a sturdy breed that is usually in good health
These dogs love to learn and will enjoy being trained
Products and accessories
Border Collie Breed Rescues
USA
UK
Australia
Canada
Do you know of any more rescues? Let us know in the comments.
Summary
If you are looking for an easy-going companion, who doesn't need much attention, then a collie might not be the right choice for you.
But if you want a partner who will work hard alongside you as a team, who is eager to learn and if you have plenty of time to devote to him every day, then he could be just what you are looking for.
Make sure to tell us about your Border Collie in the comments below!
This article has been extensively revised and updated for 2019
Related Articles
References And Resources