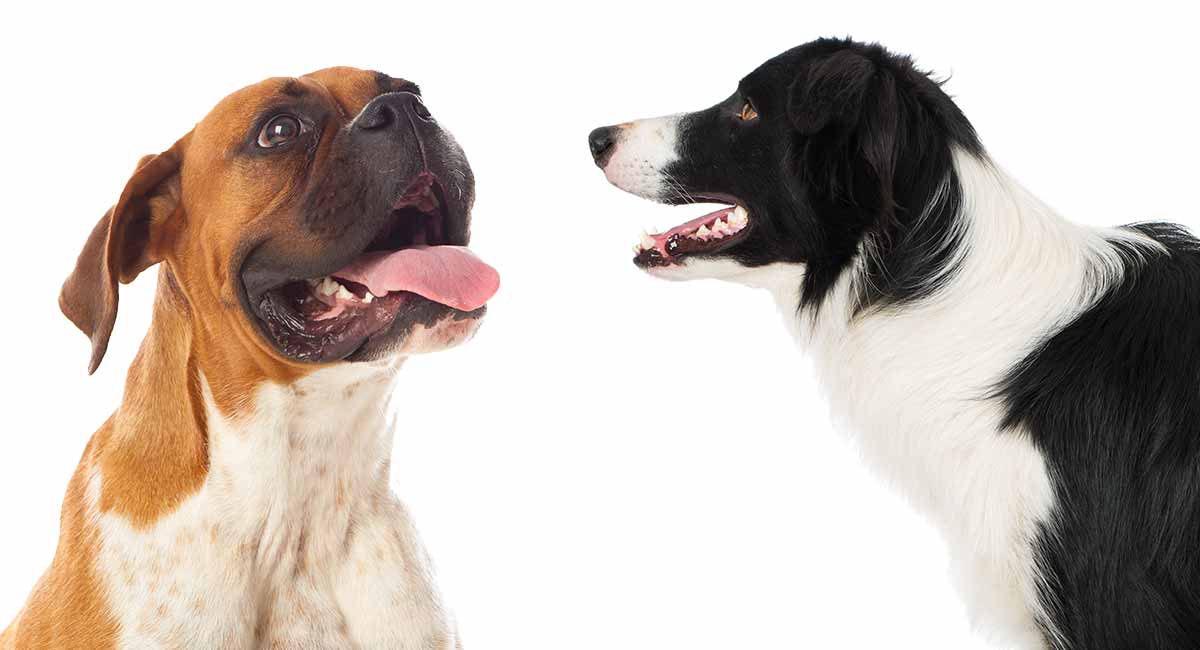 Welcome to the complete guide to the Border Collie Boxer mix! This breed is often known as a Boxollie. But is the Border Collie and the Boxer a good combination?
If you are considering a crossbreed, there is vital information you should be aware of before you go ahead and buy or adopt this type of dog. In this article, we give you the facts, helping you make an informed decision about the Border Collie Boxer mix.
Where Does the Border Collie Boxer Mix Come From?
Like most mixed breeds, it is difficult to say when and where the Boxollie originated as the details remain undocumented.
Border Collie
The history of the Border Collie goes back to when the Romans invaded Britain, bringing their herding dogs. After the Empire crumbled, Viking raiders brought smaller herding dogs, crossbreeding them with the Romans' larger dogs and creating a smaller, more agile breed.
These dogs were more suited to the climate of the border they inhabited between England and Scotland, hence the name. Collie may have originated from the Gaelic word for "useful."
Boxer
The Boxer is believed to have originated in Germany during the 1800s. Created by crossbreeding the now extinct breed known as Bullenbeisser (meaning bull-biter) with an English Bulldog.
The breed was developed as a working dog, first for bull baiting and then for controlling cattle in slaughterhouses. There are some theories as to where the name Boxer comes from, but many believe it is because the breed tends to "box" with its front paws when fighting.
The Designer Dog Controversy
There is an ever-growing demand for designer dogs, a term coined by the media, which has split the dog world.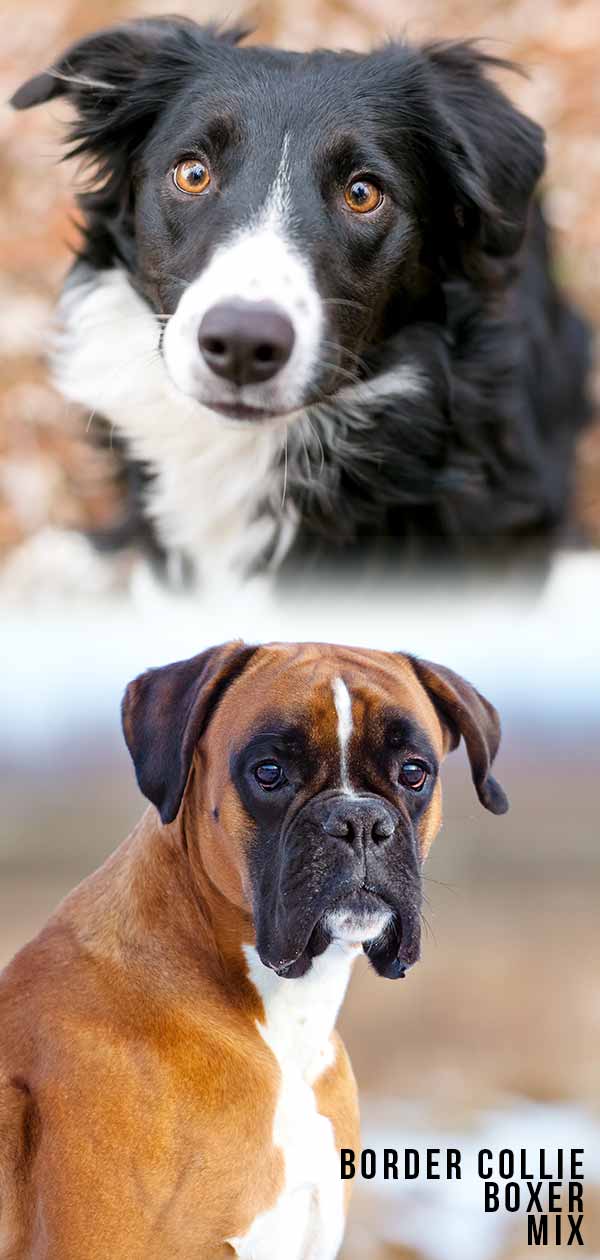 Supporters of purebred breeds are concerned about some of the new mixes that are continually emerging.
They argue that many of these hybrid breeds have unpredictable traits that are possibly conflicting or incompatible, creating an undesirable dog.
However, advocates of mixed breeds state that hybrids have a wider gene pool than purebred dogs, making them less susceptible to genetic conditions.
Only you can decide if your preference is for a purebred or mixed breed as, there are advantages and disadvantages for both.
Fun Facts About the Border Collie Boxer Mix
The Border Collie is ranked the most intelligent dog breed in the world and can learn and retain new commands in under 10 seconds.
In September 2004, a Border Collie named Striker achieved the fastest time of opening a non-electric car window with his paw in an impressive 11.34 seconds!
A Boxer named Brandy holds the record for world's longest dog tongue, spanning 17 inches (43 cm).
The Boxer was used in both World Wars for carrying messages and supplies, as well as helping to locate wounded soldiers.
Border Collie Boxer Mix Appearance
It is difficult to predict the appearance of hybrid breeds.
They might inherit more traits from one parent breed than the other or a mixture of both.
Even within the same litter, the appearance of each puppy can differ.
We need to look at both the Border Collie and the Boxer for an idea as to how the two might combine.
Size, Height, and Weight of the Border Collie Boxer Mix
The Border Collie is a medium-sized, athletically built dog that stands between 18 to 22 inches high, weighing from 30 to 45 pounds.
The Boxer is also medium-sized with a muscular body, standing 21 to 25 inches in height and weighing from 55 to 75 pounds.
The build of a Boxollie can range from medium to large, standing between 18 to 25 inches high and weighing from 45 to 80 pounds.
Defining Physical Characteristics of the Border Collie Boxer Mix
Border Collie
The Border Collie has a body that is longer than it is tall.
They have a wide, flat skull with a muzzle the same length, erect ears, and a long, low-set tail.
This breed comes in two varieties: either a rough or smooth coat.
The rough-coated Border Collie has medium-length hair with feathering on the belly, legs, and chest.
The smooth-coated has shorter hair that is coarser to touch and little feathering.
The Border Collie's coat color can be solid, bicolor, tricolor, or merle.
The most common, though, is black with white markings on the face, feet, legs, and at the tip of the tail.
Boxer
The Boxer has a compact body with a short back and strong limbs.
It is well-known for its unusual head shape and wrinkles at the root of the muzzle and on the forehead.
The ears lie flat against the cheeks, and they have a naturally long tail.
Their coat is short and sleek.
The color is either brindle or fawn that can be solid or with white markings on the belly and feet.
There are white Boxers too, but these do not meet the breed standard for show conformation.
Both the Border Collie and Boxer shed all year round.
Your Boxollie will have a coat that is either short or medium in length, with various color combinations possible of black, brown, or white.
The overall appearance depends on which traits your dog inherits from the parent breeds.
Border Collie Boxer Mix Temperament
Both the Border Collie and the Boxer are loyal and affectionate dogs.
But they also have high energy levels due to their working background, an important point you must consider with a Boxollie.
Both breeds thrive on activity, and if not kept busy or if left alone, undesirable behaviors may develop like constant barking, chewing, or digging.
Border Collie Traits
Because of their herding instinct, the Border Collie is apt to herd and chase children and other pets or cars.
Also, they are prone to nipping.
Some can become dominant and aggressive, especially if under-stimulated.
Boxer Traits
The Boxer is often said to have Peter Pan syndrome, as it takes up to three years for them to mature!
They are fun, clownish dogs who are patient with children and get along with other pets but can suffer from separation anxiety.
Some can be aggressive towards other dogs.
Your Boxollie is likely to be friendly, loving, and energetic.
They will require plenty of exercise and should not be left alone too often.
Training Your Border Collie Boxer Mix
Both the Border Collie and Boxer are independent dogs with high energy levels and intelligence, so they need constant physical and mental stimulation.
Your Boxollie will be the same.
Exercise
This breed requires vigorous daily exercise, including long walks and the chance to run and play games such as fetch or frisbee.
They make excellent partners for running, hiking, and cycling and excel in competitive sports like dog agility.
A yard to run around is beneficial but must be secure, especially as both the Boxer and Border Collie can undo latches!
Boxers cannot be exercised too much during hot weather, as they are prone to heatstroke due to their short snouts.
This also makes swimming hard for them.
Border Collies, though, make excellent swimmers.
A Boxollie who inherits the Boxer's shortened muzzle will have much the same issues.
Training
This mixed breed is an intelligent dog that is easy to train but may be stubborn, needing a firm handler who uses consistent, positive reinforcement methods to encourage good behavior.
It is imperative that the Boxollie has early training and socialization, so make sure your puppy is around people and other dogs and pets as much as possible.
It is a good idea to enroll in puppy training classes.
Both breeds are easy to housetrain, so your Boxollie should be too when applying the appropriate methods, using crate training if necessary.
Border Collie Boxer Mix Health
Before bringing a Border Collie Boxer mix puppy into your home, it is essential that you look at potential genetic health issues common to both the Border Collie and Boxer.
Border Collie
The Border Collie is bred more for its working ability than appearance and tends to have less health issues than most other breeds.
However, they do have some minor hereditary health issues.
Testing is available for the following conditions:
Idiopathic epilepsy
Progressive retinal atrophy (PRA)
Collie eye anomaly (CEA)
Deafness
Hip dysplasia
Border Collie collapse is a major problem in this breed, triggered by strenuous exercise.
Boxer
The downside to the clownish Boxer is that this breed is prone to several hereditary health conditions with test screening available for the following:
Heart disease
Hypothyroidism
Hip and elbow dysplasia
Degenerative myelopathy
Because of their short muzzles, Boxers are susceptible to brachycephalic airway syndrome, although not as drastic as some breeds like the Pug.
However, cancer is the number one health issue associated with the Boxer.
Lifespan of the Border Collie Boxer Mix
Border Collies have an expected lifespan of 10 to 14 years with many living beyond.
The average lifespan of the Boxer is 10 to 12 years.
You can expect your Boxollie to have a lifespan of between 10 to 14 years.
Care of Your Border Collie Boxer Mix
The Boxollie has moderate grooming needs whose shedding of hair is minimal.
His coat should be brushed daily, depending on the length, with his teeth, ears, and nails requiring regular attention.
If your Boxollie inherits the Boxer's wrinkles, then these should be cleaned at least once a week to prevent infection.
As an active breed, the Border Collie Boxer mix requires a quality food that is high in protein and calories and rich in nutrients and vitamins.
Adding glucosamine and chondroitin supplements is good for the joints.
Fish oil has numerous benefits and can help to prevent some cancers.
Do Border Collie Boxer Mixes Make Good Family Dogs?
The Boxollie is an affectionate dog that loves its family.
However, due to its high energy levels and natural herding instincts, this mixed breed is more suitable for households with older children.
Rescuing a Border Collie Boxer Mix
Finding a rescued Border Collie Boxer mix may be difficult, so you need to be patient.
If you wish to adopt a dog, contact local shelters to see if they have any mixed breeds available or to let them know you are interested specifically in a Boxollie.
Finding a Border Collie Boxer Mix Puppy
Mixed breeds are growing in popularity with more than 500 available, so there are plenty of choices!
When looking for a Boxollie puppy, always go to a reputable breeder who is happy to answer your questions and provide proof of health tests.
Interact with both the parents and puppies, checking that they are brought up in a good environment and are healthy.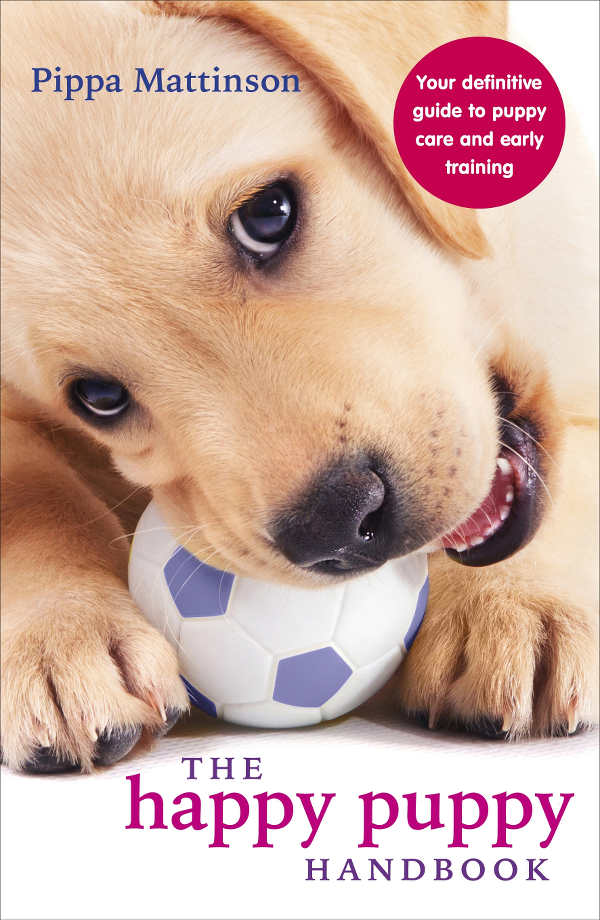 Avoid buying from the internet, puppy mills, or pet shops, since they often use unethical breeding practices that result in sickly puppies.
Raising a Border Collie Boxer Mix Puppy
It is important to know how to care for your new puppy to give it the best start in life.
Early training of the Boxollie is essential, as well as providing the correct puppy nutrition.
Border Collie Mix Products and Accessories
The Boxollie is an intelligent dog, so providing puzzle toys can prevent boredom.
Having plenty of different toys available will keep your dog mentally stimulated.
Pros and Cons of Getting a Border Collie Boxer Mix
Cons
Unsuitable for households with small children and other pets
Require vigorous daily exercise
Must be mentally stimulated, as otherwise they become bored and destructive
May inherit the Boxer's health issues
Require firm handling
Pros
Affectionate and loyal
Intelligent, so highly trainable
Suitable for active families with older children
Moderate grooming needs
Similar Border Collie Boxer Mixes and Breeds
Before deciding on a Boxollie, you may want to check out other similar hybrid breeds that include either the Border Collie or Boxer.
Boxer Beagle Mix
Border Collie Labrador Mix
You may prefer another working dog breed instead.
Australian Shepherd
Schnauzer
Border Collie Boxer Mix Rescues
There are many rescue centers for each of the parent breeds:
USA
UK
Australia
Canada
Add your rescue center to the list by commenting below!
Is a Border Collie Boxer Mix Right for Me?
The Boxollie makes a loyal and loving companion that is ideal for active owners and families that can devote plenty of time to this energetic dog.
It does not make a suitable pet for households with small children or those who lack either the time or experience, as problems may arise.
Because of the Boxer's flat face, it is not recommended to have a dog of this type, due to possible breathing issues.
Careful consideration and research are necessary before deciding if the Boxollie is a suitable pet for you.
Do you have a Border Collie Boxer Mix?
Share your story with us!
References and Resources