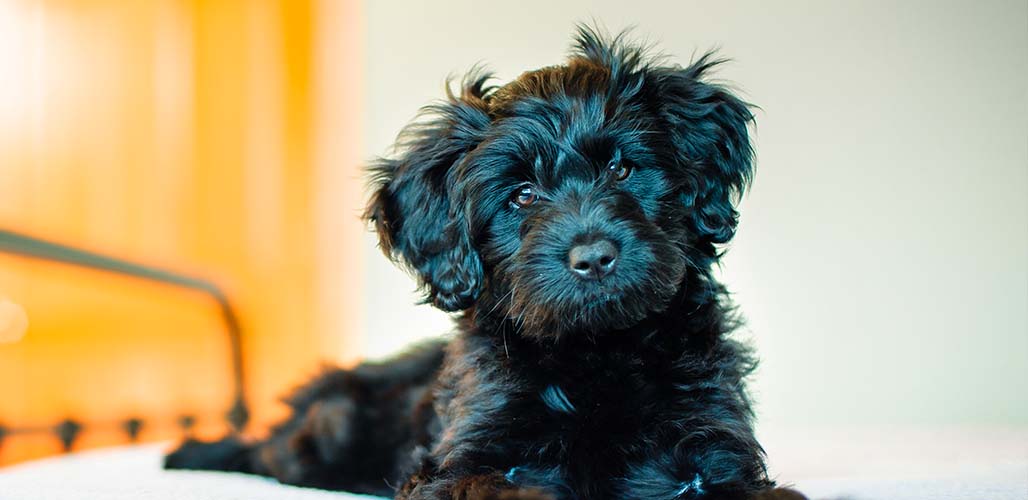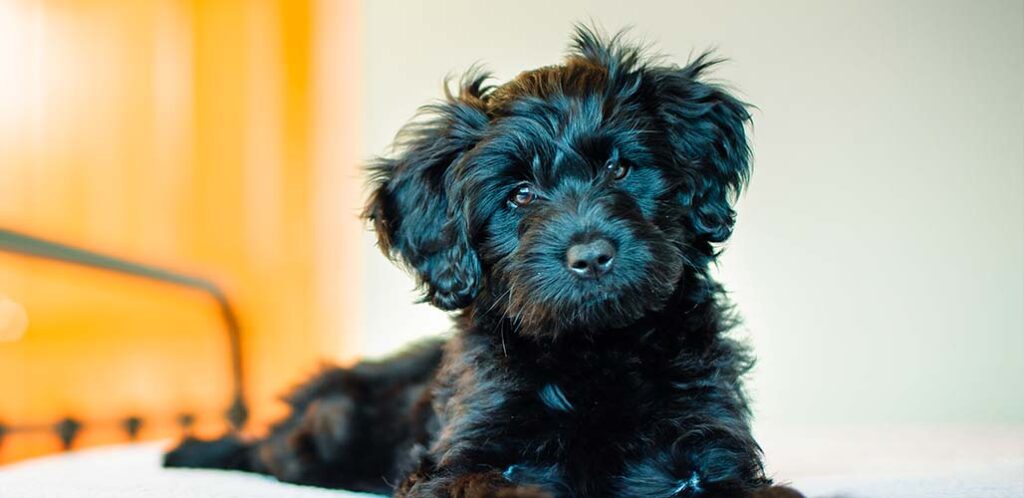 The black mini Goldendoodle is first and foremost a Goldendoodle in every sense of the word. Goldendoodles as a breed are now so well established that breeders can use their knowledge of canine color genetics to create beautiful dogs in less common colors – like all black! So, if you want a distinctive-looking Goldendoodle, you're going to love the black mini Goldendoodle as much as me! Today, I'll take a closer look at the genetics behind this unique coloring, as well as what you can expect from this Doodle variety.
Contents
Do Black Mini Goldendoodles Exist?
You'll be pleased to know that yes, there are black mini Goldendoodles! These dogs are a cross between the Golden Retriever and the Miniature Poodle. However, breeding this coat color can take several generations. And, black is not a very popular coat color for this mix. Shades like apricot and red tend to be the crowd-favorite. So, not every breeder specializes in breeding this less common Goldendoodle coat color.
Are Black Mini Goldendoodles Rare?
Hybrid dog breeds like the Goldendoodle take their coat color genetics from the gene pool of the two purebred parent dogs. In this case, the Golden Retriever and the Poodle. While purebred Poodles can be black coated, purebred Golden Retrievers do not have the genes to produce pure black coated dogs. So, Goldendoodle dog breeder really needs to know their canine coat color genetics to successfully breed for a black mini Goldendoodle.
Not every breeder will have the knowledge needed to create this coloring. And, not every breeder will want to put in the time and effort to produce these colors, even if they know how! This is often the case for less popular colors. Instead, they might focus on shades more likely to sell, like red, apricot, and darker golden tones.
The Genetics Behind Black Mini Goldendoodle Coloring
The canine genome includes only two color pigments: eumelanin and phaeomelanin. To keep things simple, just know eumelanin is basic black. Phaeomelanin is basic red. Since Golden Retrievers will never inherit an all-black coat naturally, their eumelanin gene is suppressed in favor of phaeomelanin. This interacts with other genes to produce the golden coat color spectrum these dogs are known for.
Due to the popularity of so-called rare coat colors in dogs, some breeders may try to claim they bred a black mini Goldendoodle by crossing a black Poodle with a black Golden Retriever. But, this is not genetically possible. Golden retrievers cannot have an all-black coat (although they can have a patch of black in their coat due to a rare somatic gene mutation).
The only way a black mini Goldendoodle can be bred is if the puppy inherits the gene to be black coated and does not inherit any other gene that acts on that black gene to change or alter its expression (how it shows up in the adult dog's coat).
If your black mini Goldendoodle has inherited a copy of the recessive black gene from both parent dogs, your puppy will grow up to have a black coat. This tricky genetic combination is typically only possible when the breeder is working at the multi-generational breed stage. If a black mini Goldendoodle puppy does inherit any additional color genes that act on eumelanin, however, the next section explains what you can expect as your puppy grows up.
Will My Black Goldendoodle Mini Stay Black?
This can be a tough question to answer. Why? Once again, the answer depends on how knowledgeable the Goldendoodle breeder happens to be about canine coat color genetics. When a mini Goldendoodle puppy is born with a black coat, one of three things may occur as that puppy grows up.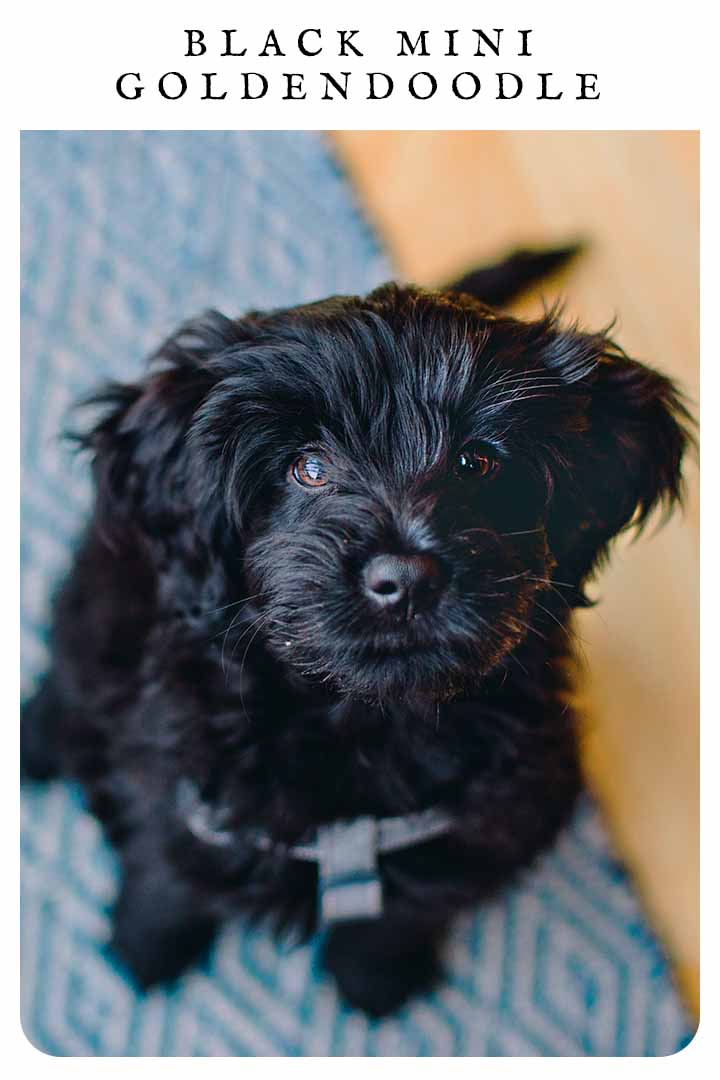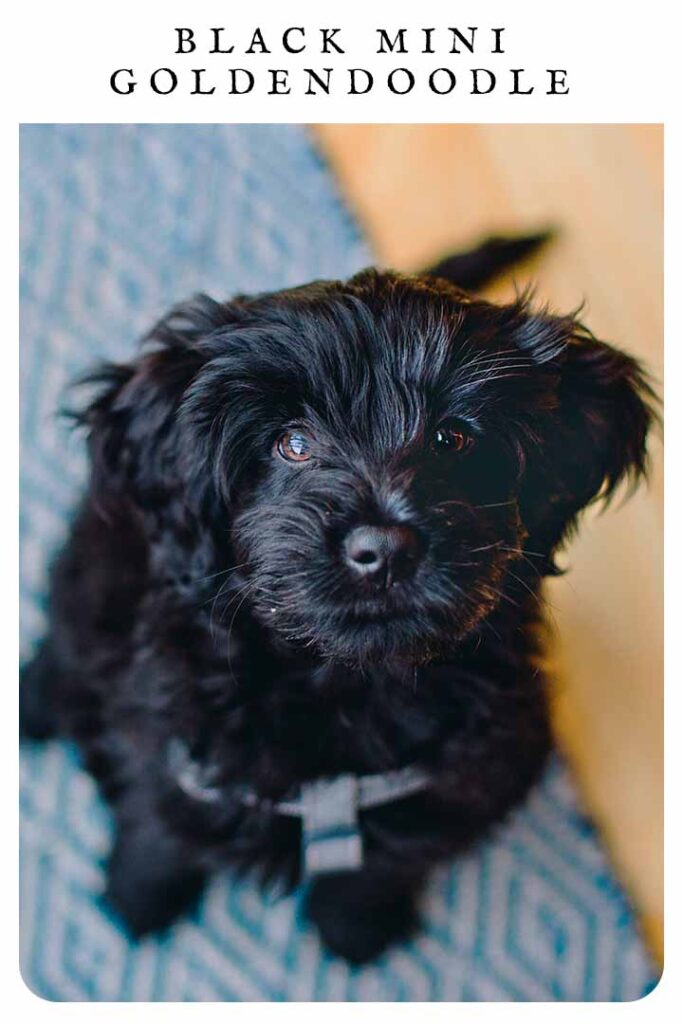 Your black mini Goldendoodle puppy may shed out their puppy coat and grow in a beautiful black adult coat. When this occurs, it is called "holding" – as in, the puppy coat color "held" into adulthood. But your little black puppy may also grow up to have a silver coat color or blue coat color. When this happens, it is called "silvering" of the Goldendoodle's coat.
Which of these three events happens after your mini Goldendoodle sheds out their puppy coat depends entirely on which genes your pup inherited from the Golden Retriever parent dog and the Poodle parent dog to begin with.
Are Black Mini Goldendoodles Smart?
Goldendoodles have become so popular that this hybrid dog breed is well on its way to becoming established as a new purebred dog breed. This may not happen for some years yet. But, the real reason Goldendoodles are so popular is because they have all the qualities of a great companion canine – smarts, personality and great looks too!
Black mini Goldendoodles that come from a reputable, health focused and high quality dog breeder will be smart, sociable and sweet. To maximize your chances of bringing home a Goldendoodle (of any color) that exemplifies these breed qualities, it is vital to know what to look for in a dog breeder.
Your black mini Goldendoodle breeder should work hard to earn your trust through providing pre-breeding and puppy health and vaccination records along with an initial guarantee of good puppy health.
Black Mini Goldendoodle Size, Height, Weight
Just like their standard size peers, mini Goldendoodles can actually grow up to vary somewhat in size, height and weight. Even more than breed standards or genetics, the size of each parent dog is what determines exactly how big and tall your mini Goldendoodle is in adulthood.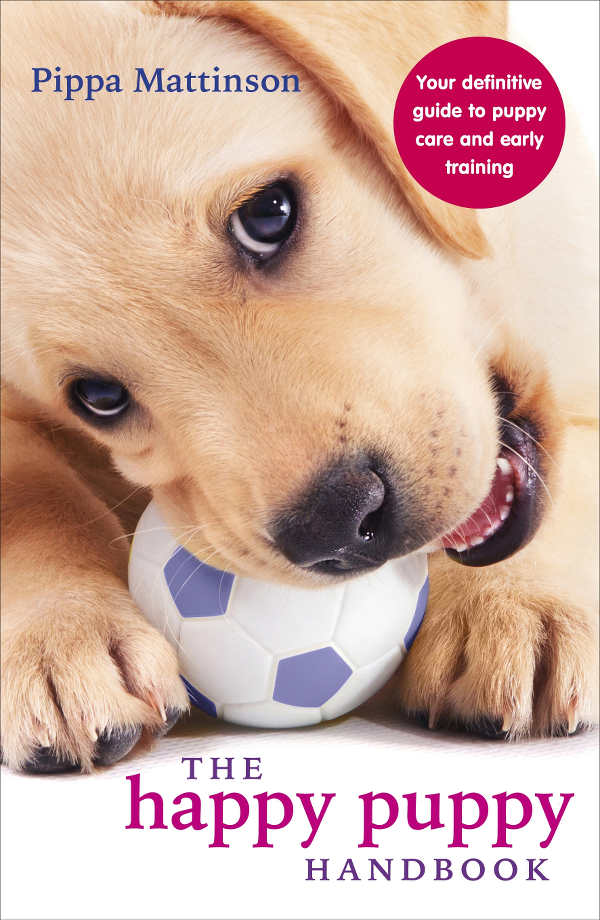 For general purposes, a mini Goldendoodle will grow up to weigh between 15 and 35 pounds and stand anywhere from 13 to 20 inches tall (measured from base of paws to tops of shoulders). You may come across Goldendoodle breeders who advertise mini Goldendoodles that are even smaller and shorter. Just be aware that some breeders will call these tiny Goldendoodles "petite" or "toy" Goldendoodles while other breeders will call them mini Goldendoodles.
Finding your Black Mini Goldendoodle Puppy
Do you have your heart set on adding a black mini Goldendoodle to your family? As you now know, black mini Goldendoodles can be challenging to breed for. It takes a firm grasp of canine coat color genetics to reliably breed healthy adult black mini Goldendoodles. Because the adult black mini Goldendoodle is a rarer coat color and less easy to come by, you may find you have a bit of a wait to find your pup. Of course, you know the wait will be worth it!
It's more important than ever to choose a reputable breeder. A good breeder will prioritise the health and good care of their dogs and puppies. But, they will also be upfront with you about how they bred the black color into their Goldendoodles. With rare colors like this, it's more likely to come across pups that are being missold as different "unusual" breeds to try and drive up profit.
Do You Have A Mini Black Goldendoodle?
Are you sharing your home with a black Goldendoodle? Share your stories about this wonderful little dog in the comments!
More About Goldendoodles
Chocolate Goldendoodle Traits and Care
All the colors and color combos available
References