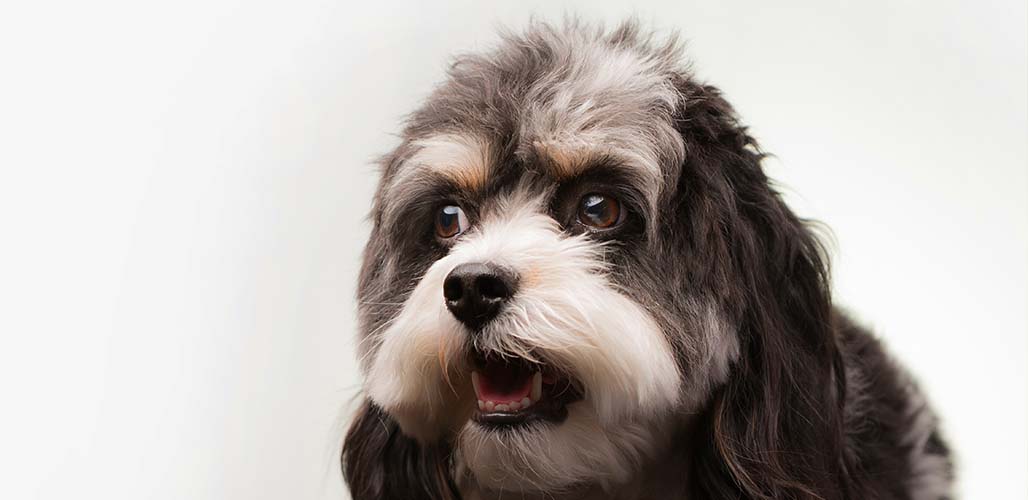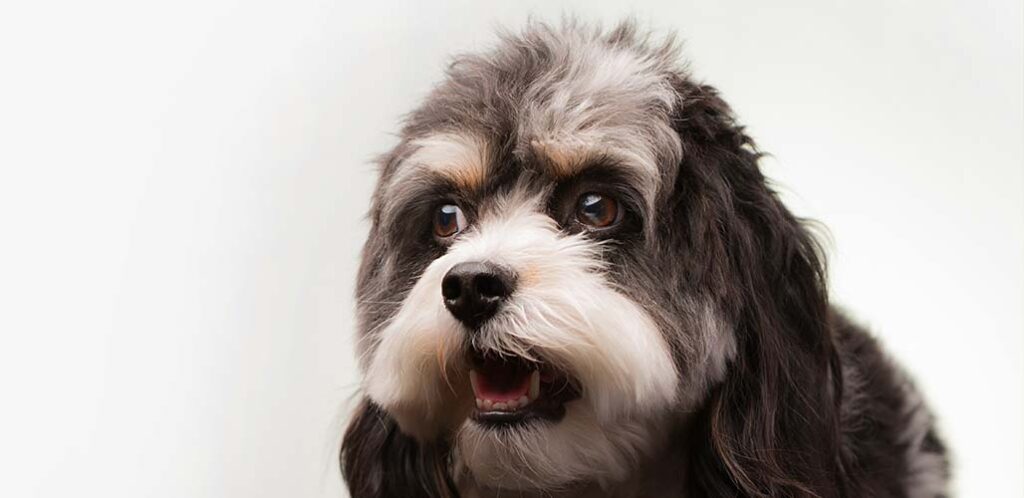 A black and white Cavapoo is a Cavalier King Charles Spaniel and Poodle mix with a bicolor coat. These small, curly-haired dogs are friendly, affectionate, and clever. They're popular as lapdogs in a variety of homes, thanks to their temperament and size. But, they can be surprisingly high maintenance, particularly in terms of grooming. Cavapoo puppies come in a huge range of solid and bicolor varieties. You can even find tri-color Cavapoos. But, the black and white Cavapoo remains one of the most popular color options available.
Contents
What is a Black and White Cavapoo?
The Cavapoo is a popular, modern designer dog breed. It combines the Cavalier King Charles Spaniel and the Poodle. Miniature Poodles are the most common variety in this mix. Doodle mixes like the Cavapoo have recently taken the world by storm for their affectionate personalities and teddy bear appearance.
Cavapoos come in a wide range of colors. They can be solid, bi-color, and even tri-color. Bi-color Cavapoos are also sometimes called parti Cavapoos. Their coats are at least 50% white, with one other solid color present. Black and white is one of the most popular bi-color Cavapoo coats.
What do Black and White Cavapoos Look Like?
Doodle dogs like the Cavapoo are often called teddy bear dogs. This is because breeders tend to prioritise a curly coat, low shedding in their litters. However, as a mixed breed dog, Cavapoo appearance can be unpredictable. Particularly if you choose a first generation (f1) mix.
Cavapoos are generally small dogs. They grow up to 15 inches tall, and often weigh between 13 and 18 lbs when fully grown. Their fur ranges from wavy to curly.
The exact size and placement of color on black and white Cavapoos will vary. Some will have relatively even amounts of black and white. But, others may have significantly less black coloring. For instance, black ears, mask, and some small black patches on their back. Very small bits of white on a black Cavapoo are more often called mismarks. Such as a very small white patch on the chest.
Does Coat Color Impact Cavapoo Temperament?
Your Cavapoo's coat color won't impact their temperament. So, a black and white Cavapoo could act just the same as an apricot one! But, temperament will vary naturally, because this is a mixed breed. So, a Cavapoo's personality can favor one of the parent breeds, or be a mix of the two.
Cavaliers are known for their incredibly affectionate and friendly personalities. They form very strong bonds with their close family, children, strangers, and other dogs alike. Though, socialization is still important to encourage this temperament.
Poodles are very similar. They form strong bonds with their immediate family and tend to get along well with children. But, they can be more wary around other dogs and can be much more protective. So, a Cavapoo that takes after their Poodle parent may be a bit less eager to meet new people. This is why Cavapoo socialization is so important.
On the whole, this mix is easy to train, and very active. They'll need plenty of exercise, despite their small size, and lots of mental stimulation.
Grooming a Black and White Cavapoo
The exact grooming needs of your black and white Cavapoo will depend on how curly their coat is. Dogs that take after their Poodle parent will have coarser fur than those that take after their Cavalier parent. But, as a general rule, this mix will need daily grooming.
Many Cavapoo owners choose to take their dog to a groomer regularly. This can help to maintain fur length and prevent ear infections, for instance by removing hair that grows down the ear canal.
You may also need to take extra care to maintain the cleanliness of your Cavapoo's white fur. This can involve wiping away dirt and brushing out tangles as soon as you notice them appear. Wiping your dog's face with a damp cloth each morning can also help to prevent red tear staining on their white fur.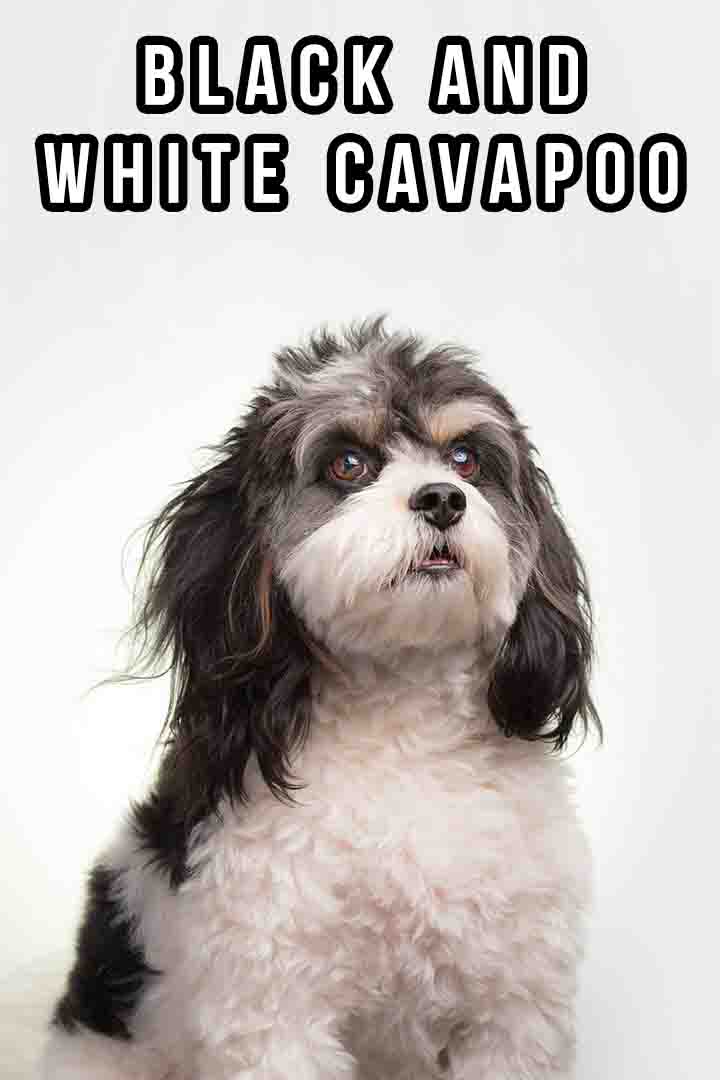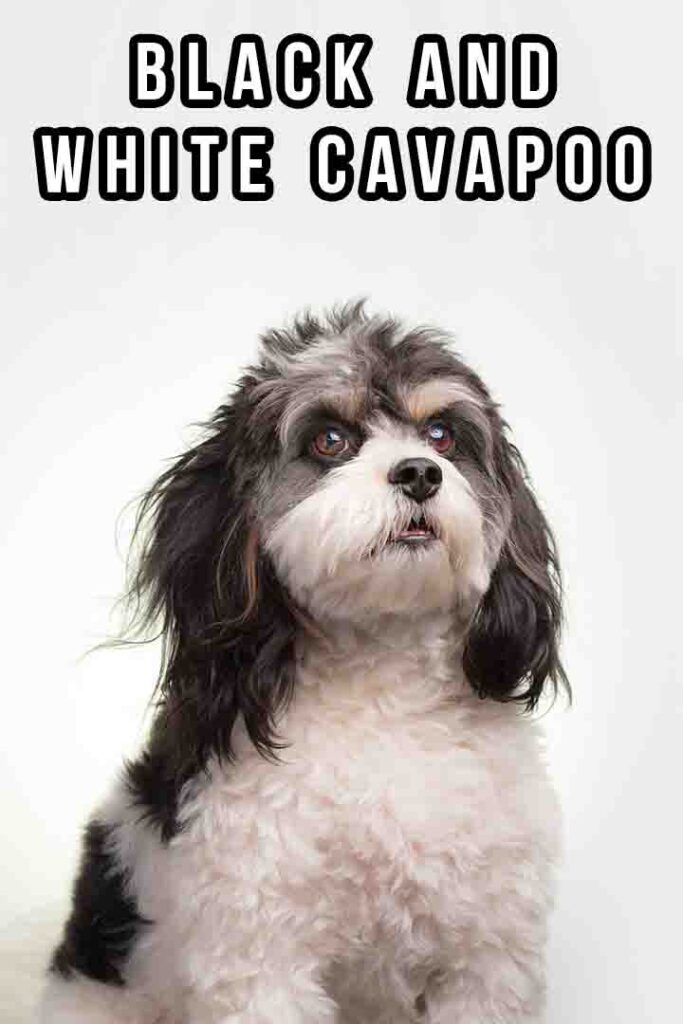 Are Black and White Cavapoos Hypoallergenic?
A major appeal of Doodle mixes is their supposed hypoallergenicity. However, there's technically no such thing as a completely hypoallergenic dog. Low shedding dogs won't necessarily prevent allergy symptoms, because canine allergens are present in dog dander, saliva, and sweat – which all dogs have!
Cavapoos are low shedding. And, since they have curly fur, shedding dander and saliva-coated hairs will get trapped in those curls, rather than falling around your home.
Studies have shown that not all dogs will impact allergic owners in the same way, even those from the same breed. So, if you suffer from allergies, try spending some time with a Cavapoo before committing to bring them home. A good cleaning regime and grooming regime will also help to control allergy symptoms.
Black and White Cavapoo Health and Lifespan
Purebred Cavalier King Charles Spaniels live until 11 years, on average. Whereas Miniature Poodles live an average of 13 years. Studies have also shown that mixed breed dogs tend to have a higher average lifespan than purebreds. So, you can expect a Cavapoo to live well into its teens.
But, that doesn't mean that your Cavapoo will never experience health issues. This mix will be prone to the same health issues as its two parent breeds. Good care and choosing a reputable breeder can minimise the risk of these problems. But, owners should still know the major issues to identify early symptoms. Some of the Cavapoo's biggest health concerns include:
Brachycephaly related issues
Heart problems, including heart murmur
Dental disease
Patellar luxation
Otitis externa
Conjunctivitis
Anal sac infection
Eye issues, including cataracts and PRA
Syringomyelia
Legg-Calve-Perthes disease
And more. If you ever suspect your Cavapoo is unwell, it's best to take them to the veterinarian.
Finding Black and White Cavapoo Puppies
Cavapoos are popular little dogs, so it shouldn't be too hard to find a breeder. But, finding a reputable breeder with healthy, well socialized puppies can take a little longer. As can finding Cavapoo puppies with the exact markings and colors you want.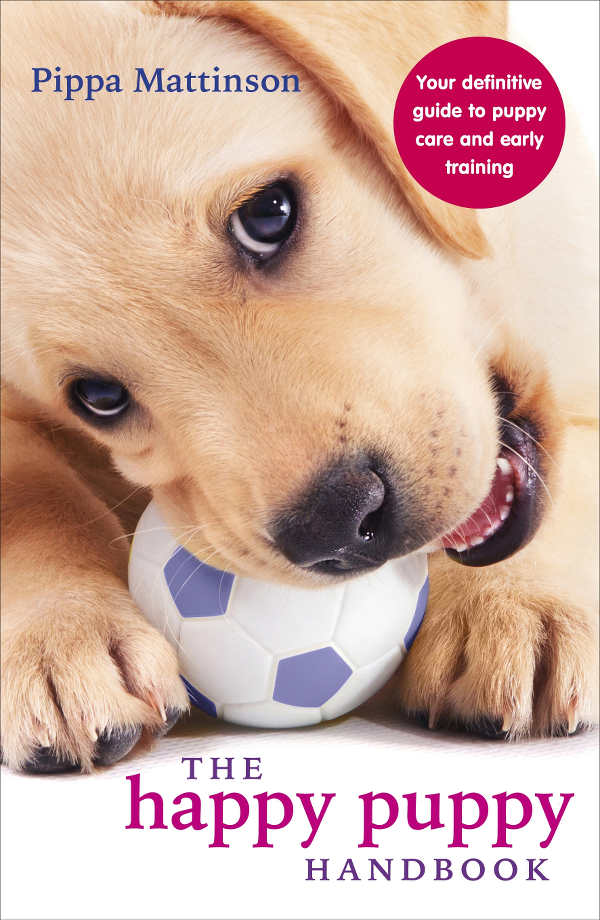 Above all else, you should prioritise your future puppy's health and temperament. This means avoiding puppy mills, pet stores, and backyard breeders. Puppies here are often bred to make a quick profit. As a result, less money and time will be spent on health testing, general daily care, and socialization. So, these puppies can grow up to experience more health and behavioral problems than those from a reputable breeder.
Since the Cavapoo is a popular mix, you may need to go on a waiting list once you've found a reputable breeder. As a general rule, a black and white Cavapoo puppy will cost anywhere from $1800 to $3000. Price will vary depending on location, demand, markings, the parents, the generation, and so on.
For a cheaper option, consider looking for slightly older Cavapoos in rescue centers.
Is a Black and White Cavapoo Right for You?
The Cavapoo can be a great choice for families looking for a playful, friendly, little mix. Black and white Cavapoos can all look slightly different, depending on their markings. So, expect your new friend to be completely unique!
Have you already got one of these interesting designer breeds at home? We'd love to hear more about your Cavapoos in the comments!
More Cavapoo Information
References and Resources