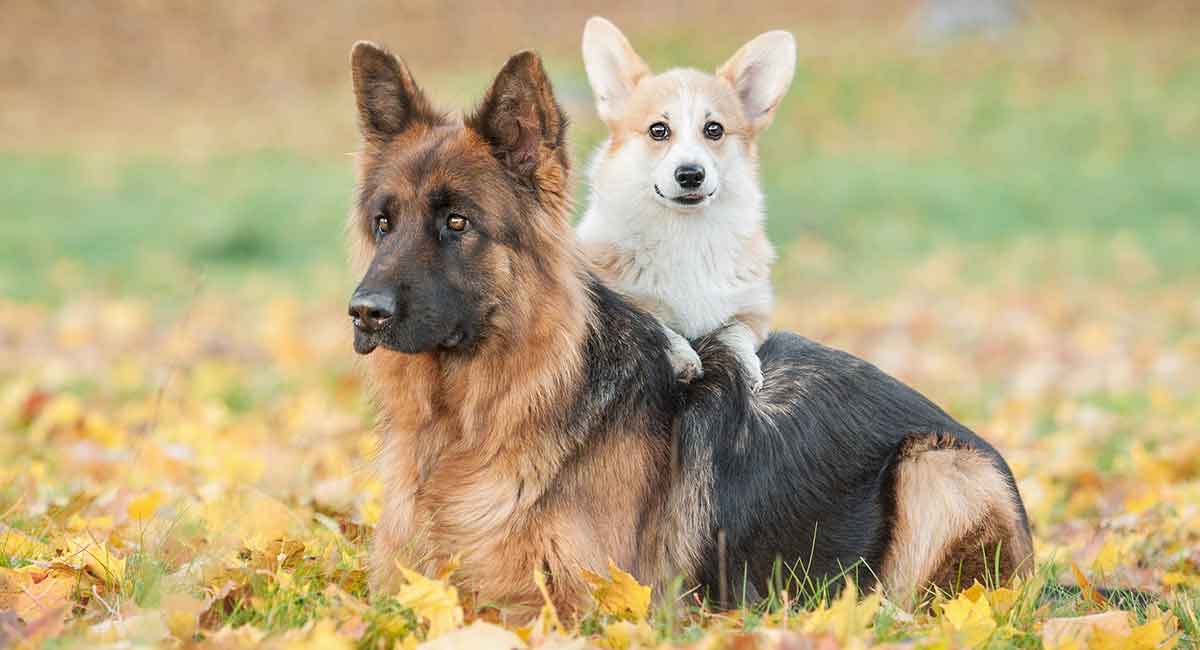 Big German Shepherd Dogs are an imposing sight.
If two large purebred GSDs mate, they are likely to have big offspring.
Alternatively, a GSD can be crossed with one of the giant dog breeds to make large German Shepherd mix dogs.
Shiloh Shepherds and King Shepherds are refined mixes that look like bigger German Shepherds.
So demand for bigger German Shepherd Dogs definitely exists.
In this article, we'll find out why and what breeders are doing to meet it.
Why the Interest in Big German Shepherds?
Teacup sized toy dogs may be very trendy, but fans of bigger German Shepherds will be happy to tell you that bigger is better!
While not as big as giant dog breeds like the Great Dane, the German Shepherd Dog (GSD) is a large dog that is well known for its intelligent, loyal, and protective nature.
The history of dog breeding is full of examples of medium to large sized dogs being scaled down to create distinct, small and toy sized breeds.
The Poodle is a classic instance of this downsizing.
But there are many dog fanciers who are interested in bigger than usual versions of their favorite breeds, such as the German Shepherd.
In this article, we'll talk about big German Shepherds, including why and how dogs like the GSD might be bred up in size.
We'll also look at the health implications of breeding an especially large German Shepherd.
First up, an overview of the German Shepherd breed, including the size range of regular German Shepherds.
The German Shepherd Dog
Before we look at their size, here are a few facts about the German Shepherd as a breed.
The modern German Shepherd can be traced to a single dog named Horand, who was spotted by breed founder, Captain Max von Stephanitz, at a German dog show in 1889.
Horand was a working sheepdog with a somewhat wolf-like appearance.
Von Stephanitz bred Horand and his descendants to be smart and dedicated working dogs.
The German Shepherd quickly became a sought-after military and police dog.
Over the years, the GSD has also excelled at other service work, including being the first breed used as a guide dog for the blind.
The original German Shepherds were medium to large sized dogs.
How big are standard German Shepherds today?
German Shepherd Size
According to the official American Kennel Club German Shepherd Dog breed standard, full grown males should stand between 24 to 26 inches tall at the shoulder.
Females stand 22 to 24 inches tall.
While no official weight range is given in the breed standard, a normal male GSD weighs in the 65-to-90-pound range, while a female's weight is between 50 to 70 pounds.
The GSD's body type is athletic and balanced, longer than it is tall.
Males are noticeably larger and more masculine looking than the smaller, more feminine females.
Why Breed Big German Shepherds?
There are several reasons for breeding larger than normal German Shepherds.
Breeders of GSDs that will be trained for physically demanding tasks like search and rescue or military and police work can cultivate large size, muscular strength, endurance, and athleticism.
Are these big lugs good as family pets?
Many potential owners seek out GSDs for their protective nature.
Breed experts often say that males tend to be more protective of their home territory and females tend to be more protective of their human family.
Owners interested in training their dogs to guard their property and family might also be interested in larger German Shepherds, both male and female.
Besides working ability and protectiveness, many people are simply fans of bigger dogs, and the idea of a giant German Shepherd is very appealing.
How exactly do you get a larger German Shepherd? Let's look at how breeders select for larger than normal size.
Breeding Big German Shepherds
There are several ways breeders can create a line of GSDs that are larger than usual.
As with humans and other animals, big size can run in canine families.
Purebred
Breeding two GSDs that are on the larger end of the normal size range can result in a litter of puppies that are also larger than normal.
Then these large offspring are mated with other larger-than-usual dogs to cultivate large size from generation to generation.
Responsible breeders will outbreed to other unrelated lines, because breeding dogs that are closely related will lead to health problems stemming from a lack of genetic diversity.
How else can you get a large German Shepherd breed?
Crossbreed
Sometimes oversized German Shepherds are created through crossbreeding GSDs with other large breed dogs.
While a GSD mixed with another big breed is not technically a purebred, a mixed breed can be a good option for people looking for larger German Shepherds.
What kinds of dogs are mixed with German Shepherds to create a huge German Shepherd?
There are several giant breeds that might go into a dog labeled as a big German Shepherd.
While some of these big dogs look different than GSDs, such as the Mastiff or Newfoundland, others share similar physical traits, like the Anatolian Shepherd Dog, the Kangal Shepherd Dog, and the Alaskan Malamute.
As an example, a full-grown male Anatolian Shepherd can stand 29 inches tall at the shoulder and weigh up to 150 pounds.
So a GSD-Anatolian mix could certainly inherit the very large size of the Anatolian Shepherd, leading to a very large dog that closely resembles a GSD in appearance.
How Big Can German Shepherd Dogs Get?
Just how big can a GSD get?
That can depend on whether it is a purebred or mixed breed GSD.
While purebred GSDs will never grow to a truly giant size, a German Shepherd mixed with a giant breed can potentially inherit the giant parent's size.
Some GSD breeders specialize in big purebred German Shepherds.
Large Purebreds
These larger dogs will have the same sex differences as normal sized GSDs.
Full grown males can weigh over 100 pounds and stand over 30 inches tall at the shoulder.
Full grown females can weigh up to 100 pounds and stand around just under 30 inches tall.
A German Shepherd mixed with a giant breed dog can be even larger, but these mixes may not inherit the classic GSD appearance.
The offspring of a GSD crossed with a Great Dane, for example, has the potential to be very big, since Great Danes can weigh up to 175 pounds and stand over 30 inches tall.
What Are Shiloh Shepherds and King Shepherds?
If you've been researching big German Shepherds, you've probably come across pictures of large GSD-type dogs called Shiloh Shepherds and King Shepherds.
Are these dogs the same as GSDs?
The Shiloh Shepherd is a relatively new breed that strongly resembles a classic long-haired German Shepherd.
The Shiloh is not a purebred GSD, as it was developed using some other breeds, particularly the Alaskan Malamute, but also other large shepherd dogs from Europe.
The King Shepherd is a rare breed that also looks like a large German Shepherd.
Like the Shiloh, the King was created by crossing GSDs with other large breeds.
In fact, the Shiloh is one of the breeds that goes into the King.
These dogs are not purebred GSDs, but they were both created to look like the traditional Shepherd, only much larger.
Breeding for Specific Characteristics in Big German Shepherds
Sometimes potential owners who are looking for a big boned German Shepherd are also interested in certain physical traits, such as a specific coat length or color.
Color
Few dogs are as striking as a big black German Shepherd.
Is it possible to get a larger-than-normal black German Shepherd?
Solid black is an accepted coat color for GSDs, according to the breed standard.
So it is possible to find a large black purebred German Shepherd.
Breeders can achieve this by cultivating both large size and black coat color in their dogs.
GSDs can also be crossed with giant breed dogs known for black coloring, like Black Russian Terriers or Newfoundlands.
What if a big fluffy German Shepherd appeals to you?
Coat Length
Purebred GSDs generally have medium-length double coats with longer hair on the neck, tail, and rear legs.
Some GSDs can have longer coats than normal, which means that (as with coat color) breeders can develop larger German Shepherds with long coats.
It's also possible to mix the GSD with another large breed dog known for its long coat, such as the Old English Sheepdog or the Afghan Hound.
Whether your GSD is a purebred or a mixed breed, choosing a healthy puppy is always important.
Let's look at the health of these big guys next.
Big German Shepherd Health
Like most purebred dogs, the GSD can suffer from some inherited health conditions common to the breed.
And even if your dog is a mix, it could still inherit health issues from one or both parent breeds.
German Shepherds of any size can suffer from the joint diseases hip dysplasia and elbow dysplasia.
Their body type also makes them prone to bloat, a potentially life-threatening stomach condition.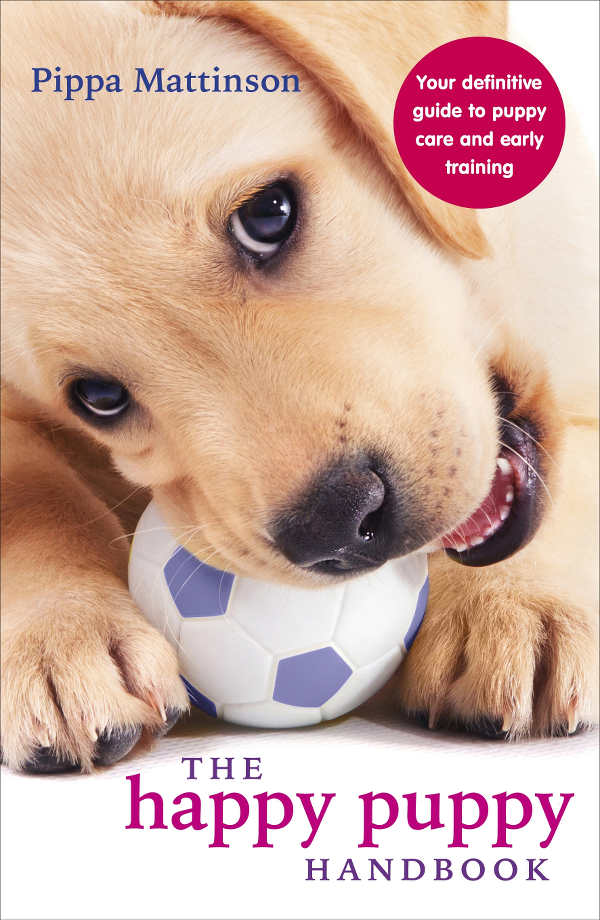 German Shepherds can also be prone to other genetic health problems, including anal ulceration, a degenerative disease of the pancreas known as pancreatic acinar atrophy, and epilepsy.
It's also good to keep in mind that very large dogs can suffer from osteoarthritis at higher rates than smaller dogs because of the extra weight that they carry.
How do you ensure that your giant German Shepherd is as healthy as possible?
Be Careful Where You Get Your Giant GSD
Be sure to purchase your puppy from a reputable breeder.
Avoid buying your puppy from online ads or retail pet stores, as many of these dogs come from puppy mills.
Whether your GSD is purebred or mixed, a responsible breeder will health test all their dogs for inherited health conditions and share all results with you.
Keep in mind that large breed puppies have different nutritional requirements than smaller dogs to moderate their growth rate and prevent future bone and joint problems.
Your Big German Shepherd
There's more dog to love with bigger German Shepherds!
A famously devoted and loving animal companion, a German Shepherd that's a normal size can make a great family pet.
But a giant German Shepherd or, even better, a big fluffy German Shepherd?
Sounds like paradise for any dog lover!
Whatever size GSD you choose, be sure to work with a responsible breeder who health tests their dogs.
Keep in mind that large breed puppies have special nutritional needs, and older large breed dogs can require special care if they suffer from arthritis or other joint problems.
Be sure to talk to your veterinarian if you have any questions about feeding and caring for a big German Shepherd.
Enjoy your very huggable best friend, and be sure to tell us about your GSD in the comments!
Related Articles
References and Resources
Official Standard of the German Shepherd Dog. American Kennel Club.
Mortlock et al. Visualization of Genome Diversity in German Shepherd Dogs. Bioinformatics and Biology Insights, 2015.
O'Neill et al. Demography and Disorders of German Shepherd Dogs Under Primary Veterinary Care in the UK. Canine Genetics and Epidemiology, 2017.
Genetic Welfare Problems of Companion Animals: German Shepherd Dog (Alsatian). Universities Federation for Animal Welfare.
Kerby, V.L. Giant Expectations: Nutrition for the Large-Breed Puppy. Today's Veterinary Nurse, 2018.