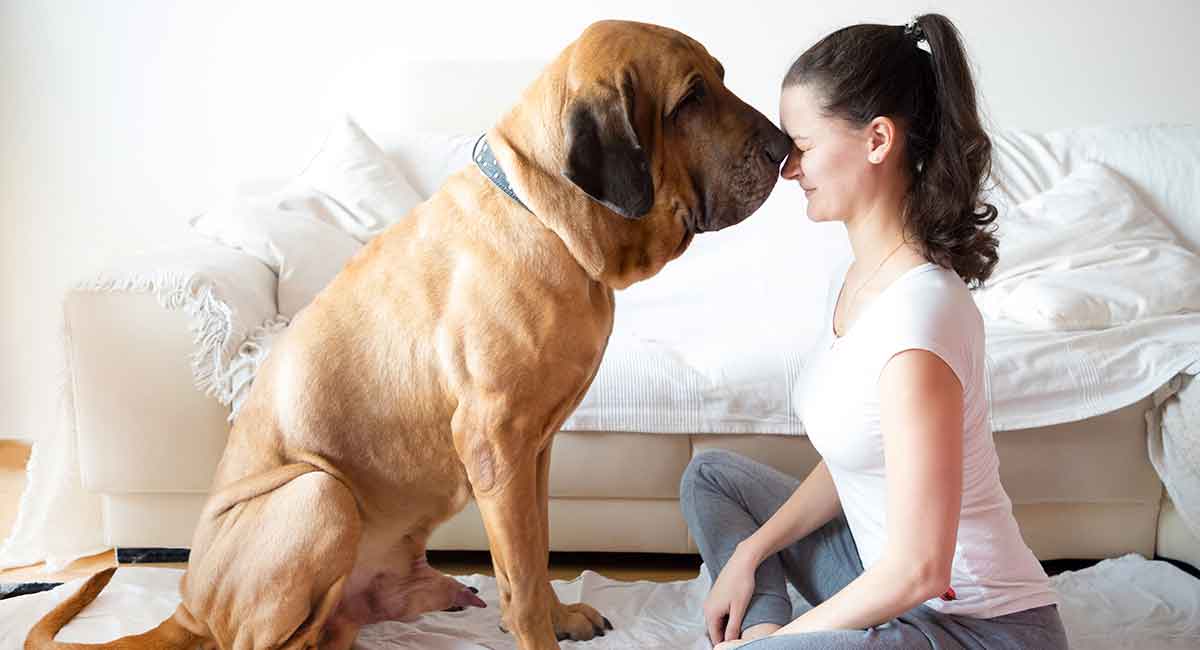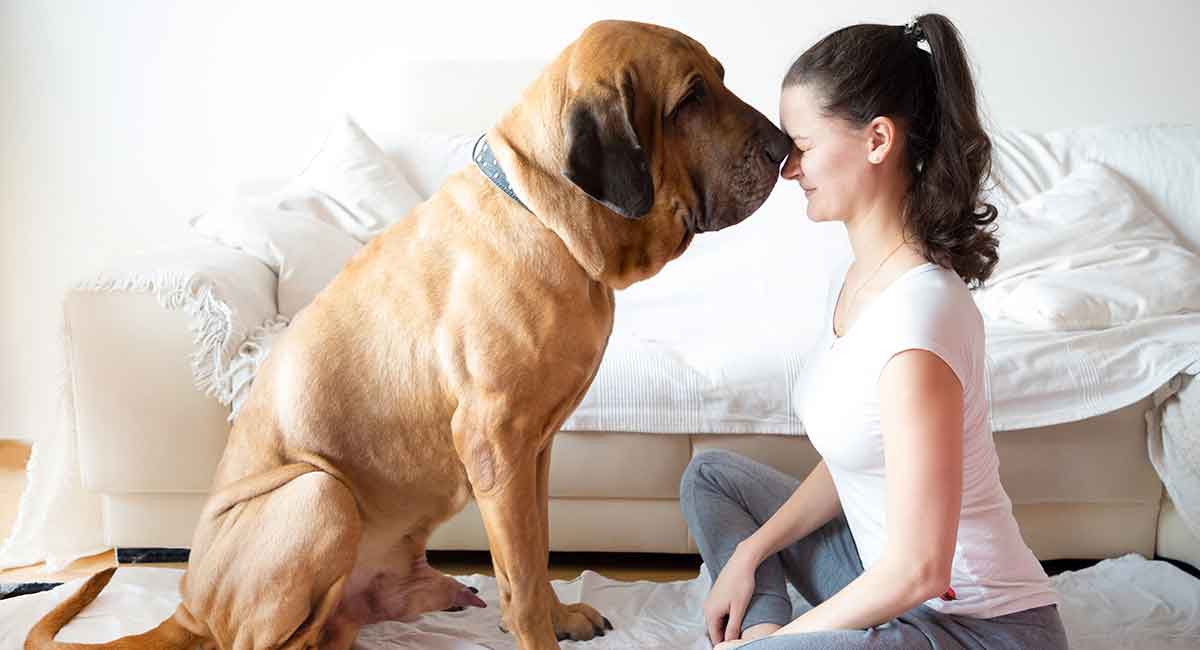 Everybody and their brother loves a big dog, and when you have big dogs, you definitely need some awesome big dog names to call them! Bringing home a fluffy puppy with huge paws?
Better pick a big dog name for him to grow into. What about adopting a sweet older dog that's over a hundred pounds but still your new baby? Big dog names are the answer again.
Here we have compiled the best big dog breeds names for you and your new friend to choose from.
Our 30 Favorite Choices
Our thirty favorite ideas for big dog names are:
Popcorn
Chifrijo
Snowden
Keller
Curie
Donut
Lincoln
Marzipan
Magellan
Rio Grande
Truvie
Borneo
Bunny Chow
Goliath
Pumpkin
Gates
Alaska
Sirius
Lyra
Polaris
Billie Jean
Pegasus
Leo
Denali
Taurus
Sterling
Logan
Andromeda
Orson
Venus
Finding Big Dog Names
Brainstorming a list of the best big dog names for your new puppy isn't always as easy as it sounds!
Maybe you have an adorable puppy who is still little and seemingly all paws.
But very soon your little pooch will start to grow…and grow…and then he or she will need a selection of big dog names to grow up into. Big dog names are names that look to the happy future in store for your pup.
In the past, naming rights for the new family pup often fell to the youngest family member. So it is no wonder so many dogs were named after cartoon characters and candies!
But today, choosing the best big dog names can easily make news headlines, especially when it comes to the most popular name choices for celebrity pups. (No pressure, right?)
Finding Inspiration
So while there are plenty of cartoon- and candy-inspired names to look at, there are dozens of other sources of inspiration too. We're talking for all types: plenty of male variants, female versions, and suitable for all ages and breeds!
Ready to dig into big names for dogs? Read on!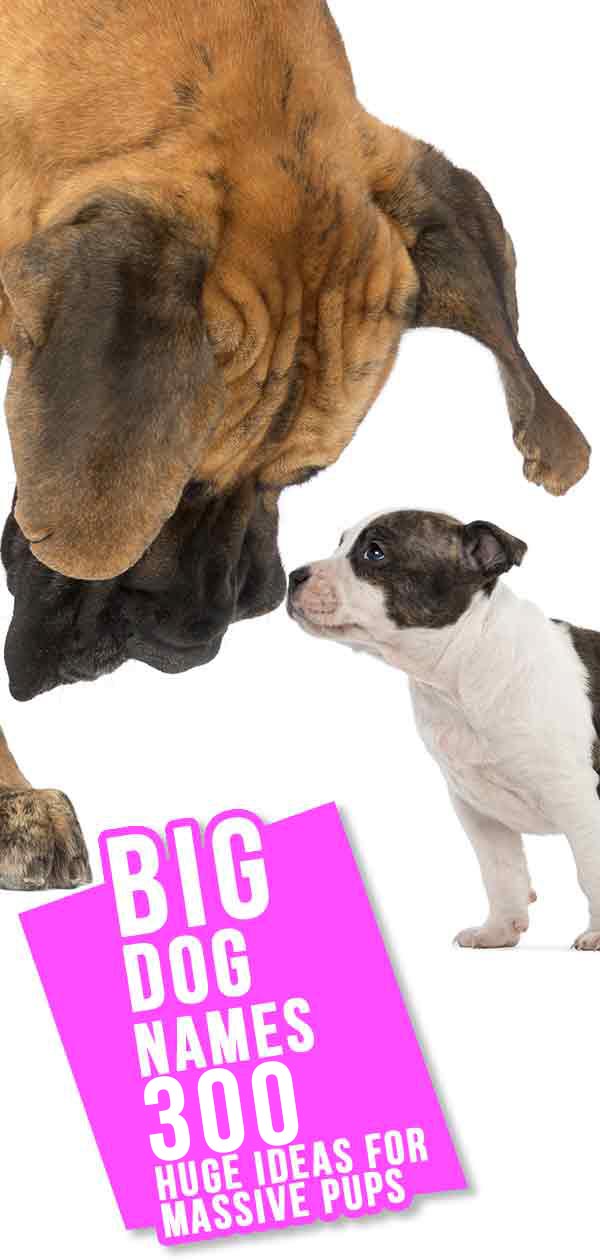 Big Dog Names Female
Looking for big girl dog names for your sweet and fluffy pup? She may be a big girl, but that doesn't mean she isn't still a sweetheart! Sometimes the biggest dogs have the sweetest dispositions.
And remember, the best large female dog names are often names that are personally significant to you in some way.
From the city you live in, to the history of your new dog's breed, find your own personal inspiration after reading through this large breed female dog names list!
Rebel
Jessica
Aretha
Rosie
Oprah
Missy
Cagney
Lacey
Baddiewinkle
Lena
Maybelle
Scarlett
Minnie Pearl
Dixie
Callie
Hillary
Pink
Bessie
America
Tyra
Serena
Venus
Danica
Billie Jean
Simone
Misty
Hydra
Virgo
Lucy
Winnie
Big Dog Names Male
If you have a dog who is a big boy, to say the least, then the least you can do is embrace it! I tend to think of big boy dogs the way I remember my nephew when he was in his teens: lanky, a little goofy, and overall the sweetest kid on the block.
So if you're looking for the best big dog names boy variants, look no further. Each name on this list of the best large male dog names will make other big dog owners green with envy that you thought of it first!
Marlon
Orson
Randy
James
Bono
Lennon
Nelson
Gandhi
CeeLo
Felix
Daniel
Legend
Luke
Spock
Bruce
Pegasus
Cygnus
Taurus
Stallone
Dolph
Bond
Darth
Jason
Tatum
Jean-Claude
Taz
Danny
Tucker
Rooster
Boyd
Cute Big Dog Names
As a proud big dog owner, you already know that if there is anything cuter than a little dog, it is a big dog!
These can ignite your brainstorming for your big dog's extra-cute new name!
Finn
Duke
Memphis
Yoda
Willie
Big Mac
Whopper
Cetus
Draco
Hero
Superdog
Waddlesworth
Cassiopeia ("Cassie" for short)
Lyra
Leo
Gemini
Orion
Starbucks
Sugarloaf
Bullet
Pluto
Bruiser
Augusta
Coral
Athena
Jazzy
Sammikins
Titanic
Wrigley
Dizzy
Cool Big Dog Names
Cool names may be inspired by everything. From your dog's looks, personality, and breed to his favorite activities.
Here's hoping these ideas give you the inspiration that leads to the perfect choice!
Ariana
Burgundy
Opal
Angora
Butternut
Vespa
Nessie
Bigfoot
Sasquatch
Bernard
Dane
Basil
Dude
Hudson
Bacon
Jerky
Harley
Figg
Leroy
Naila
Moses
Oliver
Major
Sergeant
Suki
Meyer
Oscar
Sterling
Toodles
Waffles
Looking for even more cool ideas? Check out the choices in this article!
Unique Big Dog Names
Finding unique names for a large pooch can send you searching for inspiration in the most intriguing places, such as land masses, astral events, and even eastern mythology. This list of unique large breed dog names highlights all these and more!
Borneo
Zuma
Gibraltar
Uluru
Saraswati
Andromeda
Luna
Gravity
Mystic
Illyria
Lotus
Shiva
Phoenix
Chips
Altair
Ellis
Ouiser (or just "Wheezer")
Truvie
MooMoo
Husky
Gumbeaux
Bernie
Warren
Aquila
Brawny
Taj
Polaris
Carina
Boots
Auriga
Looking for even more cool ideas? Check out the name ideas in this article!
Famous Big Girl Dog Names
Here is some inspiration from plus-size superheroines, larger-than-life superstars, and lady leaders. These big dog names female variants can give your sizable gal some wonderfully large paws to step into.
Big Bertha
Lady Marmalade
Faith
Butterball
Pink Pearl
Xtina
She-Ra
Xena
Gaia
Princess
Duchess
Aurora
Koko
Puma
Bette
Audrey
Ingrid
Marilyn
Malala
Angela
Hildegarde
Diana
Joan
Elizabeth
Rosa
Theresa
Indira
Billie
Anne
Margaret
Good Names For Big Dogs
Sometimes you know your little pooch is simply going to be a big boy when he grows up!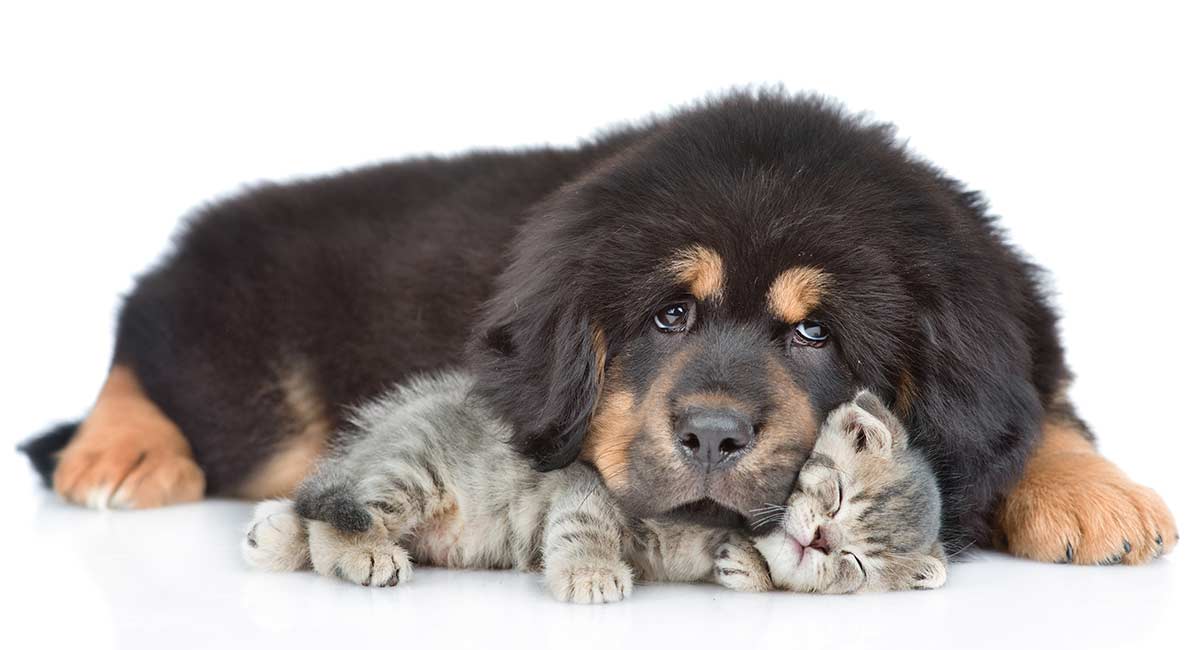 These names, inspired by larger-than-life cartoon characters, movie actors, comedians, and leaders, can give him the big, buoyant name to match his personality!
(And if he isn't so much tall as he is wide, many work well as fat dog names, too.)
Popeye
Jimmy
Porky
Woody
Big Boy
Supersize
Thumper
Meatball
Kingpin
Mr. Incredible
Penguin
Mojo
Blimpie
Baby Phat
Clark
Chaplin
Kirk
Burt
Buster
Cooper
Spencer
Astaire
Humphrey
Hulk
The Rock
Andre
Bruno
Vince
Gorgeous George
Dusty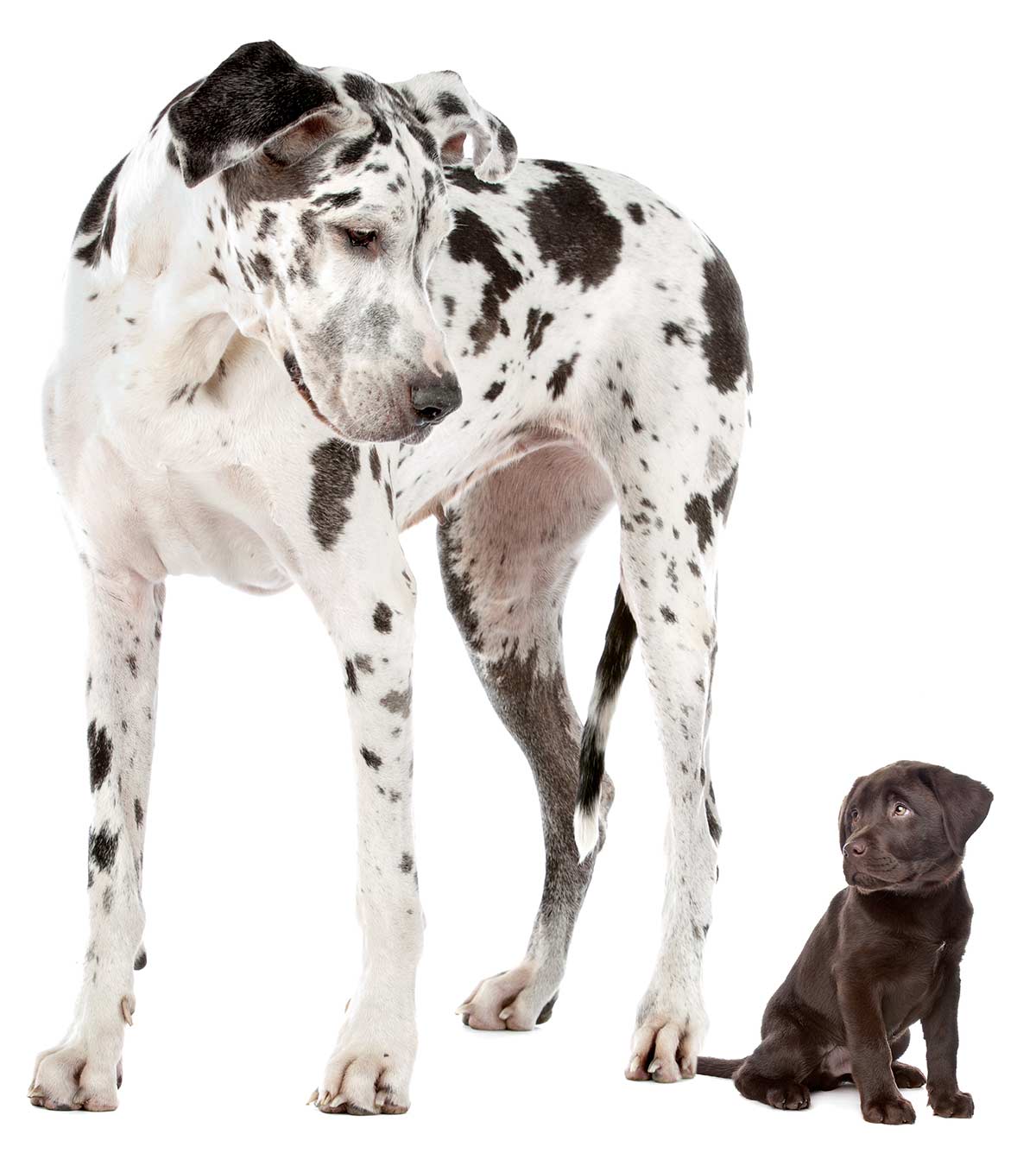 Giant Dog Names
These huge ideas, inspired by the biggest, tallest, largest, most impressive natural formations on our planet – from mountains to waterfalls to planets and stars and even countries – will definitely do your giant pup full justice.
Everest
Rocky
Matterhorn
Denali
Logan
Rainier
Olympus
Zeus
Asia
Sahara
Amazon
Vesuvius
Appalachia
Niagara
Redwood
Sequoia
Indus
Jupiter
Sirius (the dog star!)
Vega
Angel
Rio Grande
Texas
Krubera
Alaska
Lambert
Andes
India
Brazil
Titan
Food-Inspired Big Dog Names
Your huge dog probably eats big, too. While you might consider naming him after his favorite food, you could also consider these favorite foods as monikers. After all, when these foods are around, we tend to eat big, too!
Popcorn
Paella
Shrimp
Poutine
Marzipan
French Toast
Parma
Ankimo
Champ
Fajita
Taco
Poke
Pierogi
Donut
Sushi
Piri-Piri
Curry
Pizza
Fettucini
Bunny Chow
Galbi
Masala
Dumpling
Barbecue
Gelato
Peach Pie
Kimchi
Ramen
Rendang
Chifrijo
Big Black Dog Names
Is your big dog as dark as night?
You'll definitely want to take a look at this list, then!
Artemis
Anise
Bear
Blackjack
Espresso
Cocoa
Kuro
Nash
Jett
Indigo
Olive
Nova
Nyx
Sable
Opal
Oso
Raven
Yukon
Wilder
Stormy
Selkie
Shadow
Noir
Midnight
Asher
Flint
Elvira
Vampira
Darth
Ebony
Historical Big Dog Names
There are some larger than life characters floating around out there in our history books. There's no better place to pay homage to them than by naming your brave, intelligent pup in their honor!
Washington
Lincoln
Rebecca
Abraham
David
Gates
Kennedy
Francis
Bacon
Churchill
Branson
William
Diana
Simone
Hawking
Snowden
Malala
Celine
Antoinette
Beckham
Julia
Isaac
Newton
Ali
Rosa
Einstein
Hamilton
Curie
Shakespeare
Keller
Bonus Names
Just for fun, here are 10 more to keep your name brainstorming going strong!
Komodo
Caiman
Pumpkin
Vegas
Gila
Belaz
Goliath
Solomon
Magellan
Tiger
Maybe a tough dog name would also suit your big dog!
Big Dog Names Summary
As you ponder these suggestions and move towards settling on a final decision, there are a few more things to consider.
These tips can help you settle on a name for your new canine family member that everyone will love.
Keep it short.
Even if you choose a long name, make sure you can shorten it to a one- or two-syllable nickname for ease of use during training and at other times when you have to use it a lot.
Don't duplicate common commands.
Names that sound like common commands (sit, stay, et al.) may be confusing for your dog at training time.
Plus, you risk your dog assuming his name is really No-Fido!
Ask before choosing an honorary name.
Using people names for dogs is all the rage right now.
And your great grandfather may – or may not – be delighted that you named the family pooch after him. It is always best to ask first.
Steer clear of too-common names.
While it can be fun to learn about top trending monikers, actually choosing one may result in lots of confusion the next time you call your dog at the local park!
Avoid names that may cause tension.
With all the political, cultural, and gender tension that already exists in the world today, it can be best to choose a name that bystanders won't misconstrue or take offense at.
We hope you have enjoyed reading through this carefully curated list of big dog breeds names for big, huge, and giant pups!
What's your dog called? We'd love to hear your ideas. Let us know in the comments below!
References And Further Reading
Carter, S., DVM, "Dog Names: How to Choose a Name for Your Dog

," Carter Animal Hospital, 2013.

Lloyd, K., "Forget Rover:

Here's the Top 10 Dog Names in America," Rent, 2016.

Piui, T., "What's the tallest mountain in the world? Hint: it's not Mt. Everest

," ZME Science, 2017.

Papagno, L., "9 Constellations with 10 Famous Stars

," Monkton Nature Reserve, 2016.

Tucker, R., "Hollywood loves its aging action heroes

," New York Post, 2014.
This article has been extensively revised and updated for 2019.