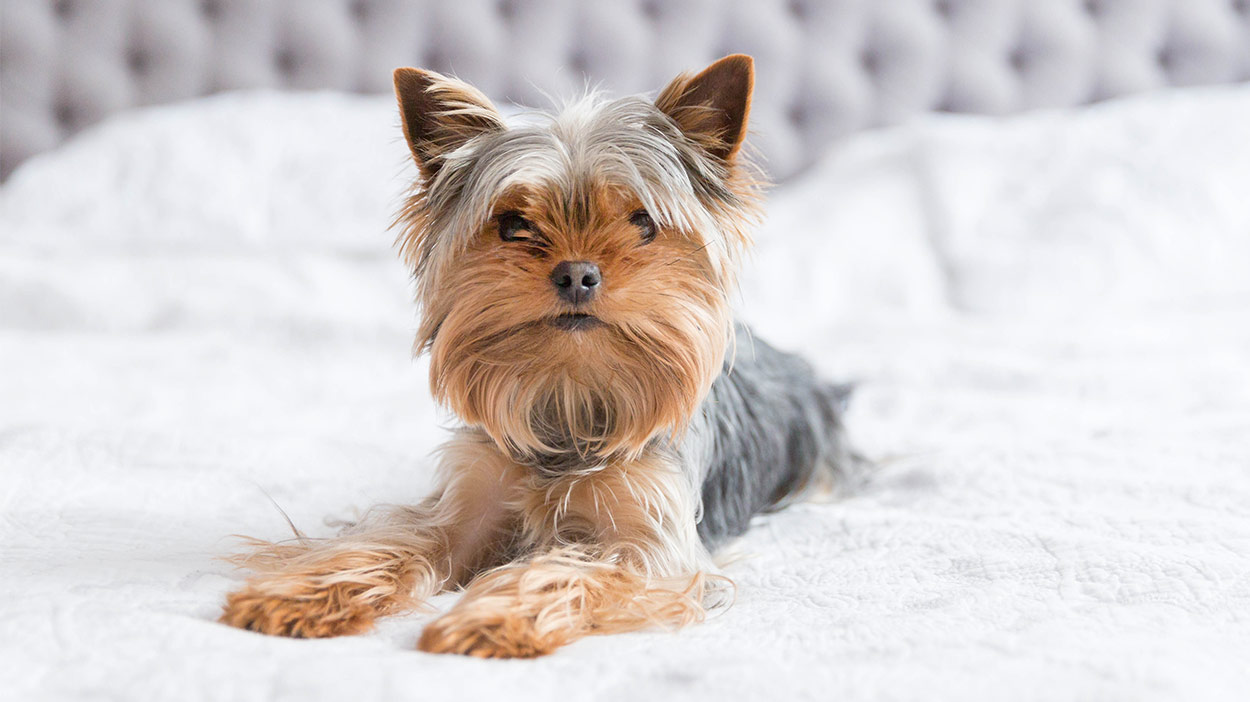 Looking for the best Yorkie beds?
The Yorkshire Terrier, or "Yorkie" as enthusiasts call this breed, is very popular.
In fact, the Yorkie is currently number nine on the American Kennel Club's Most Popular Dog Breeds list!
If you own a Yorkie, you already know you are the luckiest pet owner in the world to share your life with a Yorkie.
And you know you want your Yorkie dog to have the best of everything in life, including the best Yorkie beds!
But there are so many Yorkie dog beds to choose from!
How will you ever pick?
You want to know about the best dog beds for Yorkshire terriers, including standard and teacup Yorkie beds.
Without delay, let's dive into a thorough exploration of Yorkshire terrier beds so you can find the perfect bed for your precious pup!
All of these products were carefully and independently selected by the Happy Puppy Site team. If you decide to make a purchase from one of the links marked by an asterisk, we may earn a small commission on that sale. This is at no extra cost to you.
Sizing beds for Yorkie dogs
Even the biggest Yorkshire terrier rarely weighs more than seven or eight pounds at maturity.
This is definitely a petite dog breed, even if the Yorkie typically behaves as if he is a big, intimidating dog!
What does this mean in terms of sizing Yorkshire terrier dog beds?
Picture a toddler in the middle of a king size mattress.
This is what your Yorkie will look (and feel) like if the bed you pick is too big.
While it may be a challenge, you might find a dog bed that is too small for the pint-sized Yorkie.
Think about whether your Yorkie likes to stretch out flat to sleep—he will need a bigger bed.
Maybe she prefers a curled-up sleeping style—then you can go a bit smaller.
Some purebred Yorkies can have genetic health issues, especially in their joints and bones later in life.
Choosing the best beds for Yorkies can help to ease any discomfort when getting up or laying down.
For general purposes, you can feel confident about focusing your dog bed search on beds with these dimensions:
Rectangular dog bed 19 inches by 24 inches
Round dog bed 30 inches
Oval dog bed 19 inches by 24 inches
Typically, a dog bed with dimensions of less than 30 inches wide will be considered a size small.
But always check the brand information to be sure!
Yorkie beds for special health needs
It is true that the dog's wild ancestor, the wolf, slept (and still sleeps) on the ground.
Even wild wolves prefer to hollow out a den and have some type of padding on the earth while they sleep.
If your joints ache when you sit or lay down too long on a hard floor, you can be sure your Yorkie's will too!
This is particularly true if your Yorkie dog has any joint health issues to contend with.
Yorkies who have to lay on hard surfaces to sleep and nap can develop joint and cartilage issues later on in life.
Osteoarthritis is not uncommon in Yorkies in the senior years.
While nearly half of all dogs sleep in bed with their owners, this isn't necessarily healthy for your tiny Yorkie.
Jumping up and down from a high bed can place extra pressure on bones and joints and occasionally cause injury.
Veterinarians report that up to 80 percent of emergency vet visits are due to broken bones!
The best approach is always to provide your Yorkie with a bed of her very own right from the start.
This will be hers—for napping, resting, sleeping and (if the situation ever occurs) recuperating as needed.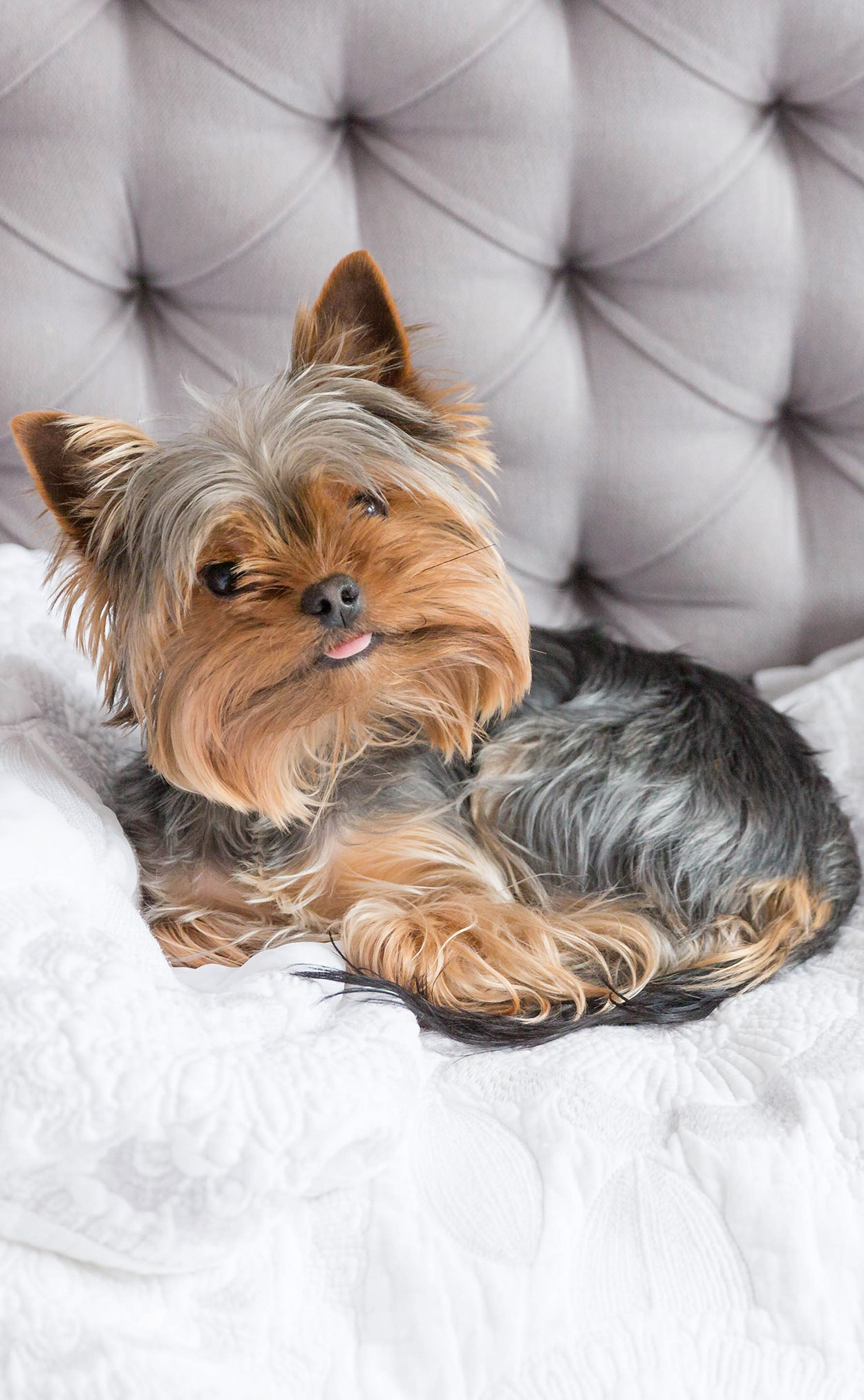 Small orthopedic Yorkie beds
Sometimes the best dog bed for Yorkies is an orthopedic one.
These take a preventative approach to the joint and bone issues Yorkies can develop later in life.
We think these orthopedic Yorkie beds are pretty great!
JOYELF Orthopedic Dog Bed Memory Foam Pet Bed with Removable Washable Cover and Squeaker Toys*. This plump and cozy small orthopedic dog bed measures 27" x 20" x 7" with a total sleeping area of 20" x 13", making it suitable for one or two Yorkie dogs.
The base is a supportive memory foam that cushions your Yorkie's joints and back.
K&H Pet Products Ortho Bolster Sleeper Orthopedic Dog Bed*. This super popular and comfortable small orthopedic dog bed measures 20" x 18" x 6" with sleep dimensions of 12.5" x 12".
A snuggly fit, especially with the surrounding bolster.
Choose from brown or gray.
Small round Yorkie beds
For the Yorkie who loves to sleep all curled up, it doesn't get any plusher than these small round dog beds!
Petmate Aspen Pet Oval with Bone Applique*. This 20" x 16" oval dog bed is a great choice for small and teacup Yorkies who like to sleep curled up.
This dog bed is also a great choice for Yorkie puppies with its thick bolster siding that will make them feel safe and secure.
Best Friends by Sheri Luxury Shag Faux Fur Donut Cuddler*. This super plush small round dog bed comes in two Yorkie-suitable sizes: 23" x 23" and 30" x 30".
Choose from frost or taupe colors.
This bed will let your tiny Yorkie curl up and even burrow into her dog bed like many dogs love to do.
Furhaven Pet NAP Oval Lounger Bed for Dog*. This soft and cozy round teacup Yorkie dog bed measures just 19" x 15" by 5.5" on the outside and 11" x 15" on the interior.
The lining is silky faux fur and the step-in/step-out design is created with senior pets in mind.
Choose from a wide range of fun colors!
Small Yorkie sofa beds
Yorkies have such big personalities it can be easy to forget they are really small dogs!
When your Yorkie wants to jump up and down off the couch, get her a Yorkie-sized couch of her own that is safer!
These small dog sofa beds are cute as can be and easy for your Yorkie to get in and out.
Blueberry Pet Heavy Duty Pet Bed or Bed Cover, Removable & Washable Cover w/YKK Zippers*. This snazzy and unique small dog sofa bed measures 25" x 21" x 10" with a thick, padded, raised bolster ringing it on three sides.
The inside sleeping space is 14" x 11.5" x 5.5".
It is made of soft microfiber that is machine washable.
Furhaven Orthopedic Sofa Pet Bed*. This highly rated and popular sofa bed made of faux fur and orthopedic foam measures 20″ x 15″ x 3.5″ with a sleep surface of 15″ x 12″.
It comes in several attractive colors to match any décor.
Keet Deluxe Orthopedic Memory Foam Dog Bed*. This small dog sofa bed includes free matching pillows and a mat for extra comfort.
It looks like a real mini-couch and comes in an assortment of fun colors and patterns.
The cushion is made from stain-resistant microfiber.
Small raised Yorkie beds
Does your Yorkie suffers from hot spots or skin irritation?
A small raised dog bed can offer that extra dose of air circulation to keep the tender areas cool and dry.
For Yorkies with joint issues, the raised bed area is easy on the joints and bones.
Add a pad or orthopedic dog bed on top to increase comfort!
K&H Pet Products Original Pet Cot Elevated Pet Bed*. This wonderful raised pet bed makes sure your Yorkie always stays cool and dry with good air circulation in his sleeping area.
The bed measures 12" x 22" x 7" and can easily support your Yorkie plus a cushioning bed or pad on top.
It comes in three color combinations.
AmazonBasics Elevated Cooling Pet Bed*. This economical and highly rated elevated small dog bed measures 22" x 21" x 7".
Your Yorkie will have plenty of sleeping and resting space with good air circulation.
It comes in green and can hold up to 90 pounds.
Gale Pacific Coolaroo Elevated Pet Bed with Knitted Fabric*. Perhaps the best known brand of raised dog beds, this Coolaroo is wildly popular and comes in four color choices.
It is flea-, mite-, mold-, and mildew-resistant and offers a low-impact way to sleep in comfort.
The small size measures 11.1" x 21.5" x 1.6".
Dog bed frames for Yorkies
Dog bed frames tend to be sturdier than elevated pet beds.
Many are also designed for indoor/outdoor use as well.
These small dog bed frames are high class choices!
Kuranda Dog Bed, Chewproof Walnut PVC with Cordura Fabric*. This indoor-only small dog bed frame has a classy look to it.
It wouldn't even look out of place in most living rooms!
The dimensions are 30" x 20" x 7" and the fabric is durable and easy to clean.
You could easily pop a soft mat or bed on top of this if you like!
Giga Tent Elevated Pet Cot with Steel Frame Foldable Raised Play and Rest Bed for Dogs*. This travel-friendly small dog bed frame easily folds down for storage or travel and comes with its own free bag.
The small size measures 24" x 35" x 8" and is made to be durable, easy to clean, and very stable.
It comes in black.
Pawhut Elevated Cooling Dog Bed Cot with Canopy Shade*. If your Yorkie likes to accompany you outside on pleasant days, then this is the small dog bed frame for you!
It even comes with its own top cover to protect your Yorkie's sensitive skin from the sun.
The small measures 24.25" x 18.75" x 7.25". (With the top canopy cover, the total height is 22.75".)
It comes in gray.
Small heated Yorkie beds
Heated dog beds offer the ultimate in comfort combined with the ultimate in safety.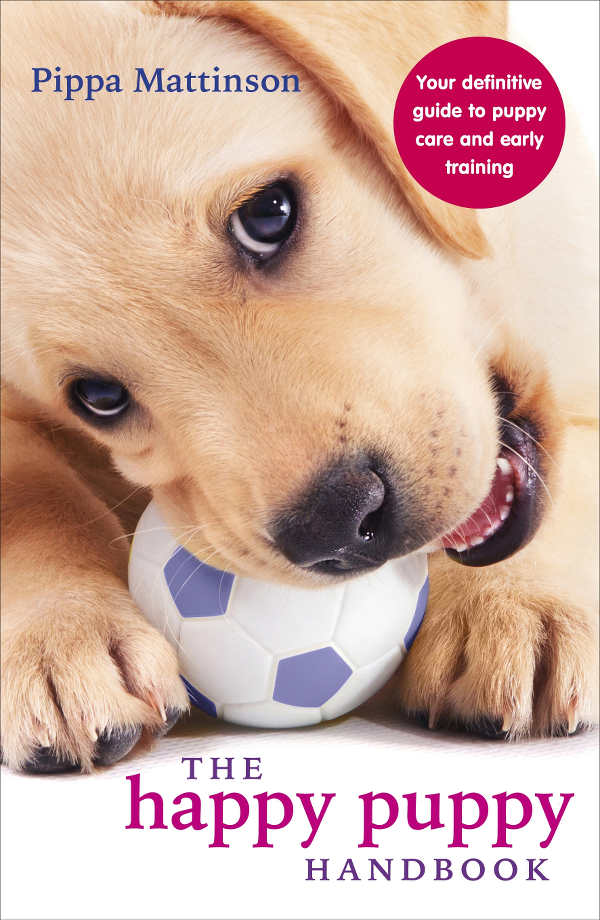 By using your dog's own body heat, these dog beds keep her warm and cozy without any risk of overheating.
K&H Pet Products Self-Warming Lounge Sleeper Pet Bed*. This highly rated and very popular self-warming small heated dog bed measures 16" x 20" x 6".
It has a thick bolster on three sides.
It comes in three color combinations and also has a stable, no-slip bottom.
Pet Magasin Thermal Self-Heated Bed*. If you already have a Yorkie dog bed your dog likes, add this highly rated self-heating pad for extra warmth.
The pads come in a pack of two different-sized pads.
The larger pad measures 22" x 18.5" and the smaller pad measures 17" x 11".
A mylar film insert controls the self-heating function, and then the bottom is non-slip for safety.
The color is gray.
American Kennel Club Self-Heating Solid Pet Bed*. The size of this small self-warming pet bed is 22" x 18" x 8″.
This bed features a non-skid bottom and a plush self-heating pet pad.
The surrounding thick padded bolster makes for a secure, comfy snoozing spot.

Best dog beds for small Yorkie dogs
We hope you have enjoyed this comprehensive look at the best Yorkie beds!
There are so many affordable small dog beds for Yorkies to choose from.
You can always keep your eye out for Yorkie beds sale opportunities to save even more!
Does your Yorkie pup have a favorite dog bed (besides yours)?
Drop us a comment to let us know!
Affiliate link disclosure: Links in this article marked with an * are affiliate links, and we may receive a small commission if you purchase these products. However, we selected them for inclusion independently, and all of the views expressed in this article are our own.
Resources
Stolfi, L., et al, "Official Standard of the Yorkshire Terrier," Yorkshire Terrier Club of America, 2018.
Coren, S., PhD., DSc, FRSC, "Is That a Dog In Your Bed?," Psychology Today, 2014.
Osborne, C., DVM, "What Pet Owners Should Know About Broken Bones," Chagrin Falls Veterinary Center & Pet Clinic, 2009.
Wessels, I., "Yorkies: Sleeping," Leeuwkloof Yorkies Breeder, 2018.