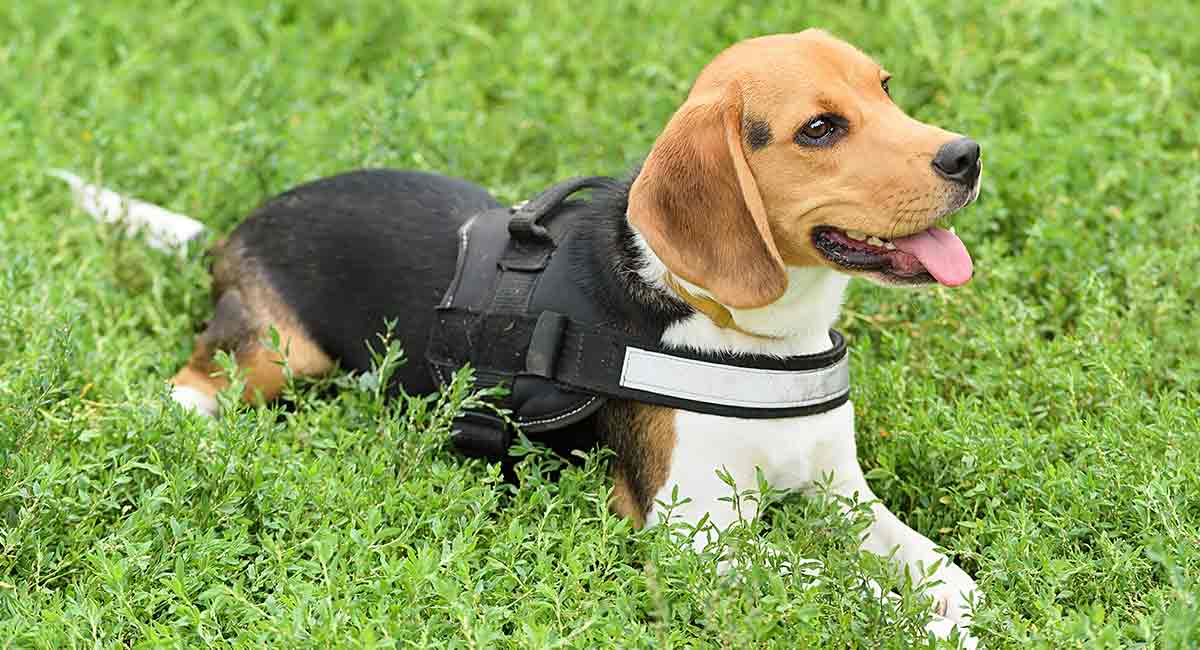 The best walking harness for Beagles is one that is not only comfortable for your dog to wear but is also comfortable for you to handle as the two of you enjoy life's little adventures together!
The adorable purebred Beagle is one of the world's most popular dogs.
According to the American Kennel Club, this medium-sized canine ranks 5th in popularity, beating out nearly 200 other entries.
It stands to reason that Beagle owners would want to spend time with their lively fur babies.
Not to mention wanting to show off their popular, smart, and capable canines.
All of these products were carefully and independently selected by the Happy Puppy Site team. If you decide to make a purchase from one of the links marked by an asterisk, we may earn a small commission on that sale. This is at no extra cost to you.
The Need For The Best Walking Harness For Beagles
But before you and your buddy go for a walk or to the dog park, you need to ensure her safety by having her properly harnessed.
Which is why we've reviewed the best available walking harnesses for you to consider.
They come in a wide variety of styles and in a comprehensive price range.
Having your beautiful pup on a Beagle harness or collar is a good way to ensure her continued health and safety when she is outside of her home environment.
But with Beagles, there is an added reason to keep your loved one adequately harnessed!
Why Does My Beagle Need A Harness?
Beagles are scent hounds that were bred to hunt, an instinct that they retain to this day.
They love nothing more than to follow a scent trail to wherever it may lead them.
For this reason, loveable but sometimes stubborn Beagles are apt to run off when the whim hits, rather than follow their owners' commands.
In fact, the Beagle's impressive tracking instinct and sense of smell has made it a go-to canine for sensitive work involving tracking and detection.
In other words, the cute but feisty little guy who shares your home with you is a superior hunter, whose intelligence and focus are valuable assets for law enforcement, etc.
Best Walking Harness For Beagles
But your intention for your domestic Beagle is different.
Keeping her under control is necessary to maintain her safety as well as other animals.
Plus it discourages unwanted destruction of property.
So your Beagle may have the urge to chase after and hunt whatever catches his eye.
But when you buy the best harness for Beagle dogs, you can rest assured that he remains safe and secure.
There are some things to keep in mind as you consider the choice of harness for your Beagle.
Proper Fit
First off is a proper fit, or Beagle harness size.
Beagles are prone to chondrodystrophy, which means they are prone to develop certain types of disc diseases.
Because of this, adjustability is an important factor when choosing the best walking harness for Beagles.
So be sure to read the manufacturer's sizing chart prior to purchase.
A proper fitting harness is also an important consideration for another significant health reason.
One study found that the effect on eye pressure when a dog pulls against a harness was significantly different than that of pulling on a collar.
Data from the study indicates that canines with eye issues such as glaucoma, weak or thin corneas, etc, may be better served by using a harness rather than a collar.
Visibility
Also, reflective harnesses are a special consideration if you are out at night.
And of course color choices and styles are cosmetic concerns, but still important to pooches who enjoy staying at the height of fashion!
Padded handles are an ergonomic bonus, and are intended to keep down levels of hand fatigue.
Of course consulting with your veterinarian beforehand will allow her to give you breed-specific information that will allow you to make an informed choice when searching for the best walking harness for Beagles.
Best Walking Harness For Beagles – Padding
An extra added bit of padding can mean a more comfortable walking experience for your dog.
The padding acts like a sort of shock absorber, lessening the impact on your pup's body while he walks about.
Here are several well-recommended padded walking harnesses for Beagles.
Rabbitgoo
RABBITGOO No Pull Dog Harness*. In sizes from extra small to extra large, you're sure to find a fit that's just right for your unique Beagle.
The black harness is made of soft, breathable material but has heavy padding for added support and comfort.
The pulling pressure is evenly distributed across the body to prevent pulling.
There are two durable metal leash attachment points: one on the back and one on the chest.
In addition, reflective straps ensure your pooch stays safe at night.
PetLove
PetLove Dog Harness*. The comfortable mesh lining on this harness is supported with a soft inner sponge padding around the chest and stomach.
With sizing options that range from XXXS to XXL, you are sure to find the correct fit for your dog.
The adjustable straps are made from a scratch-resistant material, and a large loading capacity increases tensile strength.
The easy on/off harness features reflective material for added safety.
Each harness comes with a 3 month+ warranty.
EcoBark
The Original EcoBark Control Dog Harness*. This walking harness comes in sizes up to XXL.
It features a range of colorful choices, including camo, sky blue, and pink.
The eco-friendly straps are made out of recycled water bottles!
The body consists of a light-weight, non-toxic polyester padding design.
The No-Choke Design serves to protect a dog's fragile trachea and throat areas.
Other convenient features include an adjustable belt that is double stitched around a reinforced anchor hook, as well as emergency release clamps.
Puppia
Puppia Dog Harnesses*. Thousands of happy dog lovers own and recommend this Puppia harness made out of 100% polyester.
It comes with an adjustable chest belt and quick-release buckle.
The soft neck padding assures your dog's comfort while she's enjoying the outdoor life.
It is machine washable, although hand washing and air drying are recommended by the manufacturer.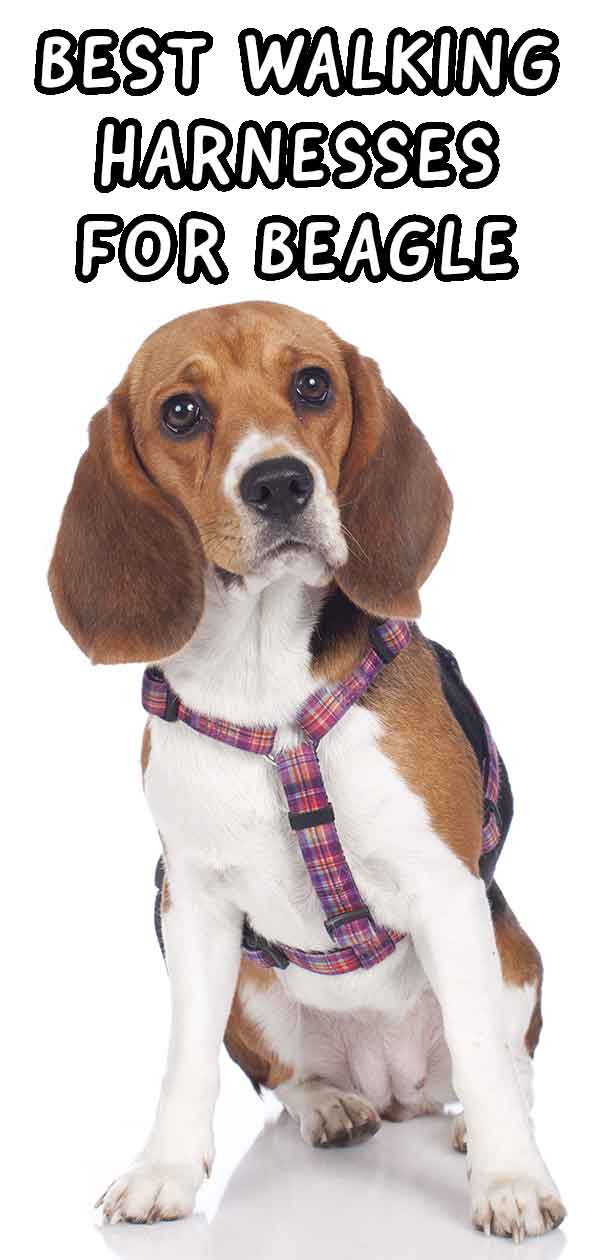 Best Walking Harness For Beagles – Reflective Features
If you walk your dog at night or in misty weather, reflective material is an important way to increase your dog's visibility to others.
ThinkPet
ThinkPet Reflective Breathable Soft Air Mesh Puppy Dog Vest Harness*. If you want a neon colored reflective harness for your pooch, this is the one to go with!
It has both of these features plus a soft texture that has no hard edges or buckles to irritate sensitive skin.
The adjustable chest belt features a quick-release buckle for an easy on and off experience.
Reflective piping in a contrasting shade make a paws-itive fashion statement at the doggie paw-rk!
Juxzh
juxzh Soft Front Dog Harness*. This attractive multi-purpose harness is made of scratch-resistant Oxford material and features a Draflex buckle with a large loading capacity, resulting in increased tensile strength.
The ergonomic design means an easy on and off experience and the nylon webbing contains a reflective material for good night visibility.
It features a mesh lining with soft sponge padding, as well as two leash attachment points.
There is an aluminum-alloy V-Ring on the back and a stainless steel O-ring on the chest.
Babyltrl
Babyltrl Big Dog Harness*. The unique No Pull Design on this harness ensures that pulling pressure is evenly distributed to circumvent pulling and/or choking.
This superior dog harness comes with a 100% Satisfaction Guarantee.
Quick snap buckles make it easy to put on and take off, and a clever locking mechanism on both snaps means added security and peace of mind.
The harness has a rugged D-ring leash attachment point plus an easy grip handle.
In addition, reflective straps keep Fido safe at night.
Best Walking Harness For Beagles – All Weather Conditions
If you're looking for a harness that can navigate plenty of weather conditions, we have a few suggestions that we think you may like.
Voyager
Voyager All Weather No Pull Step-in Mesh Dog Harness*. This all-weather harness is made of breathable mesh fabric, making it a perfect choice for temperate weather year-round.
A sturdy velcro closure and heavy duty metal D-rings ensure your pet's safety, and it is a convenient, walk-in model.
No more struggling with a collar or leash that you place over your pet's head means less stress and more fun when it's time to get out and about.
There are several colors to choose from including baby blue, lime green, and pink.
Chai's Choice
Chai's Choice Best Outdoor Adventure Dog Harness*. This year-round harness is made of scratch-resistant Oxford material and features a Duraflex Buckle with large loading capacity.
The ergonomically designed vest means it is easy to take on and off, and it has soft sponge padding for extra comfort.
There are two leash attachment points: a zinc-alloy D-ring on the back and a zinc-alloy O-ring on the chest.
As an added bonus, 3M reflective material keeps your canine safer at night.
The harness also features a durable handle that you can loop through a car's seat belt for added security.
Copatchy
Copatchy No Pull Reflective Adjustable Dog Harness With Handle*. The convenient handle atop this sponge-filled harness gives you more control when out walking, making it ideally suited for elderly or straining dogs.
The breathable mesh material is perfect for most temperate weather conditions, and the harness is sturdy and durable enough for jogging, walking, jogging, or hiking.
It comes in a variety of colors including pink, red, blue, and black and clips around your dog's front and chest.
Best Walking Harness For Beagles – Basic Functional Design
There are times when you need just a simple, basic harness for a short, non-strenuous walk around the block or for frolicking inside the yard.
Any of these straightforward designs are sure to fit the bill.
Urpower
URPOWER Dog Leash Harness and Leash Set*. This simple but stylish harness is constructed with two thick layers of denim and red nylon for a durable, long lasting product that your dog will love.
The heavy duty hardware includes a clasp that holds the leash to the harness.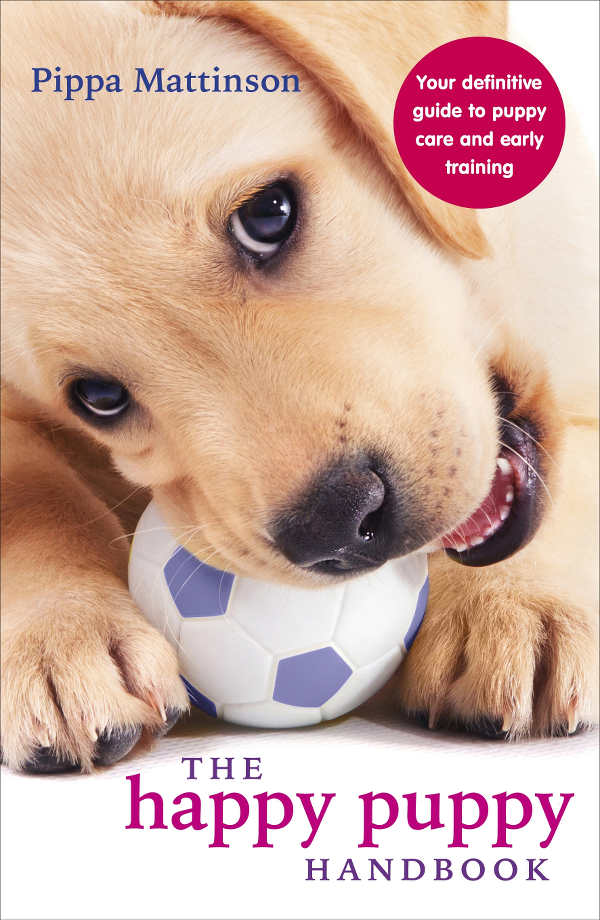 The metal is highly resistant to wear and rust.
The two adjustable straps have no hard edges or buckles that can irritate skin or legs.
They do not wrap into the sensitive underarm area where most chafing occurs, and the design is made to reduce pulling on your dog's neck.
In addition to its simple functionality, this fantastic harness features attractive orange contrast stitching on one side and vibrant blue on the other, making the leash look extra spiffy.
Additionally, the harness has a clean, classic look that flatters any handsome pooch!
The product comes with a 180 day guarantee.
Expawlorer
EXPAWLORER Big Dog Soft Reflective No Pull Harness*. This no-pull harness is sure to get the job done while keeping unnecessary bells and whistles to a minimum.
A heavy duty metal D-ring can be used for the lead, and a safety reflective strap keeps your pet highly visible.
The handle is padded for easy control, and color choices include pink, black, red, and purple.
Pupteck
PUPTECK No Pull Dog Harness*. This is the perfect choice if you want a no-frills, basic harness for your Beagle.
The adjustable straps are made of high quality nylon fabric along with high density webbing for added durability.
The harness features a plastic clip closure along with two heavy duty D-rings, and it is intended as an easy on/easy off, quick release harness.
Best Walking Harness For Beagles Summary
We hope that you enjoyed our reviews of the best dog harness for Beagles.
A proper fitting harness is an absolute necessity for your Beagle, as these scent hounds love nothing more than to chase and hunt their way through life!
But a well fitting Beagle harness will go a long way toward keeping your pet safe and secure as she enjoys the great outdoors.
Do you have a walking harness to recommend?
If so we'd love to hear your idea in the comments section below!
Affiliate link disclosure: Links in this article marked with an * are affiliate links, and we may receive a small commission if you purchase these products. However, we selected them for inclusion independently, and all of the views expressed in this article are our own.
Sources
American Kennel Club. Beagle Dog Breed Information.
National Beagle Club of America. CHIC Requirements.
The National Beagle Club of America, Inc. – Home.
Raymond Coppinger,Lorna Coppinger &Ellen Skillings. Observations on Assistance Dog Training and Use, Journal of Applied Animal Welfare Science, 2010
Pauli, A.M., et al, Effects of the Application of Neck Pressure by a Collar or Harness on Intraocular Pressure in Dogs, Journal of the American Animal Hospital Association, 2006