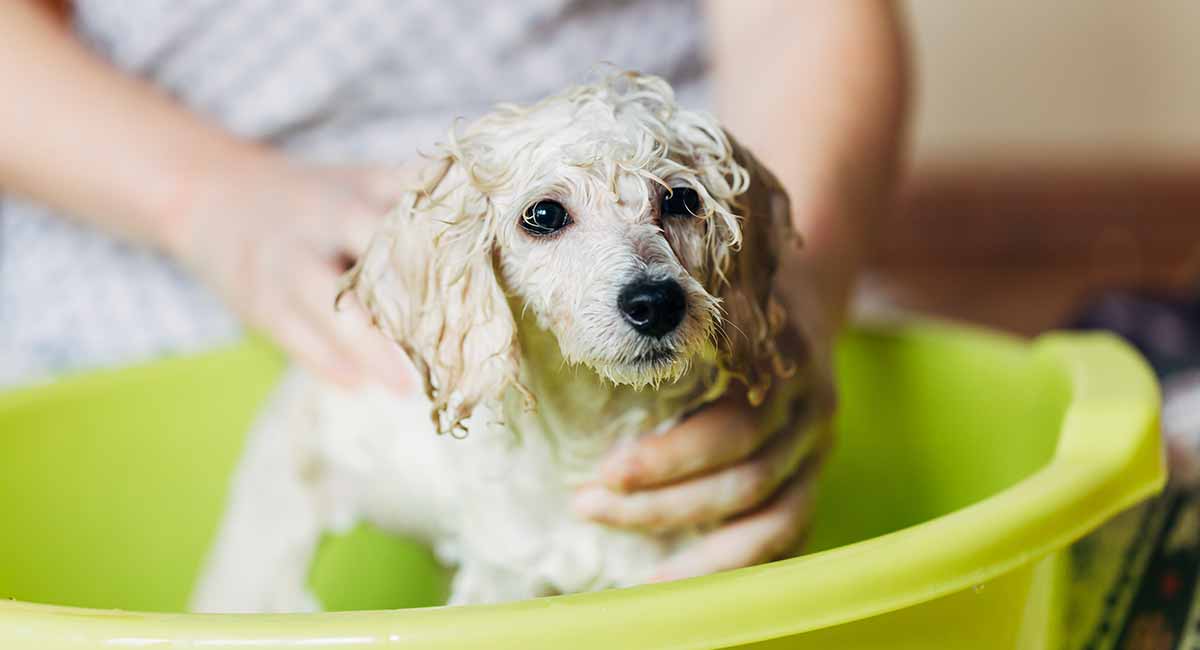 The best shampoo for Poodles keeps their cute curls clean and easy to manage.
Poodles are bred water dogs, so they were built to swim!
Still, this doesn't mean that giving your dog a bath is a no-brainer.
This breed's unique coat could take some time to thoroughly wet, let alone shampoo.
If you're wondering how to bathe your Poodle, or what shampoos will be best for his incredible fur, then you have come to the right place.
Let's learn about how to shampoo your Poodle!
Do Poodles Need Shampooing?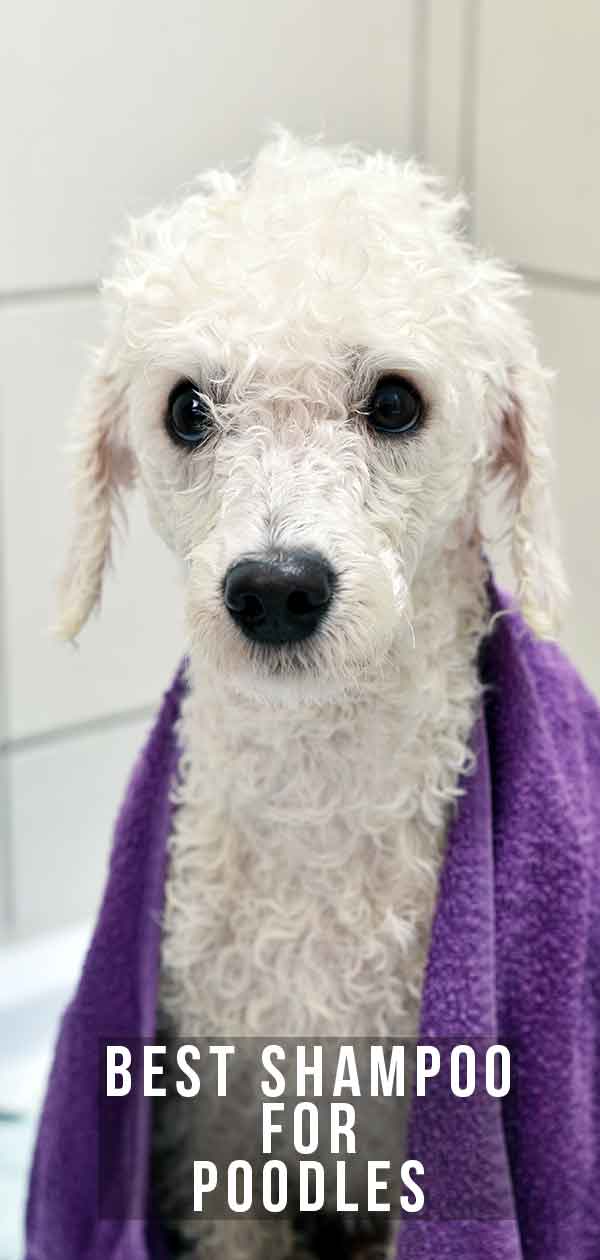 Poodles do require consistent bathing.
The best shampoo for Poodles will be a high-quality dog shampoo with appropriate ingredients.
This helps ensure their coat and skin both remain strong and healthy.
Poodles have long been rumored to be the prissy, prim dogs of royalty. But the truth is that this breed is highly athletic, courageous, and outgoing.
Poodles were born for duck hunting and are prone to getting muddy and wet just for the heck of it!
So while you may have your Poodle groomed and prettied up, he may not choose to stay that way.
With that in mind, let's talk about the Poodle's unique hair.
All of these products were carefully and independently selected by the Happy Puppy Site team. If you decide to make a purchase from one of the links marked by an asterisk, we may earn a small commission on that sale. This is at no extra cost to you.
What Type of Fur Do Poodles Have?
The Poodle only has one layer of hair. This is important to know when finding the best shampoo for them.
Although that might be hard to believe, considering the thickness and rate at which it grows!
Whilst Poodles are often thought of as non-shedding and hypoallergenic, in fact neither is true.
Poodles still shed their fur, but the loose strands tend to get trapped among the still-rooted curly locks, instead of landing on your couch.
This is one of the reasons Poodles demand so much attention to grooming – so that the shed hair doesn't hang about, causing matts and tangles.
And even though your Poodle doesn't leave a trail of hair behind him. Sadly this doesn't make him hypoallergenic. In fact, no dog truly is.
Our dog allergies are caused by airborne protein molecules which start out in dog's saliva, sweat and urine.
Studies have found that homes with so-called hypoallergenic dog breeds don't have any fewer of these allergens.
In fact they frequently have more, since their owners take less precautions against them, like vacuuming.
Poodle Washing
Famous for his unique haircuts, the Poodle's hair is thick, dense, and water resistant, due to his history as a duck hunter during his working days.
Luckily, Poodles are incredibly smart and can learn to love bath time, making the process easy and fun for everyone.
But how often does a Poodle need a bath? And what is the best shampoo for Poodles?
How Often Should You Shampoo a Poodle?
As a rule of thumb, Poodles should have a bath no more than once a week, and no less than every three weeks.
It is important not to bathe your Poodle too little, as washing is important to dislodge dirt, debris, and loose hair.
However, bathing your Poodle too often can lead to itchy, irritated skin and dry, frizzy curls.
Most Poodle owners opt to bathe their Poodle every one to two weeks, with professional grooming every three to six weeks.
Best Shampoos for Poodles
Adult Poodles require certain, high-quality dog shampoos for their unique hair.
Most of our favorite shampoos for Poodles works with their natural oils to keep their hair moisturized and their skin healthy and itch-free.
4-Legger Organic Dog Shampoo
One of our favorite shampoo products for Poodles is the 4-Legger organic dog shampoo*.
This organic dog shampoo is great for the Poodle breed for a number of reasons.
It is hypoallergenic, meaning it is an excellent choice for Poodles with sensitive skin who are prone to allergies or dryness.
We also love that it is made with all-natural ingredients like aloe and lavender.
Plus, it is free of parabens, sulfates, and other harsh additives.
Isle of Dogs Violet & Sea Salt Shampoo
Another favorite on our list is the Isle of Dogs everyday shampoo*.
This exotic product is made with calendula flower extract and rosemary leaf juice to enhance natural body and shine for those luscious Poodle curls!
This is a great option for those opting to show their Poodle.
Rocco & Roxie Shampoos
Of course, we are also huge fans of Rocco & Roxie dog shampoos*.
The oatmeal and argan oil in this dog shampoo means that the product is not only cleansing but moisturizing.
It will help to alleviate any dry or itchy skin your Poodle may be suffering from.
It also has a great scent that Poodle owners love!
4 Legger Anti Itch Shampoo
And 4 Legger Anti Itch shampoo* is another product we totally love for Poodle dogs.
It is hypoallergenic, deodorizing, and helps cleanse and moisturize while also nourishing dry, irritated skin.
Lillian Ruff's Oatmeal Shampoo
Last but not least we are crazy about Lillian Ruff's oatmeal dog shampoo*.
This is yet another fabulous product that includes oatmeal as the main ingredient and aims to alleviate itching and dry skin while also promoting a soft, silky coat.
The product is both gentle and effective, working without harsh additives like parabens or sulfates.
Best of all, its delightful lavender coconut smell will make your mouth water!
How to Shampoo a Poodle
All right, now that we've talked about the best shampoos for your Poodle, it's time to go over the best way to shampoo him.
If your Poodle loves water, it doesn't mean he will love bath time.
Dogs are funny that way.
Still, you can help to acclimate your Poodle to the bathtub by ensuring you give him lots of praise, treats, and gentle affection along the way.
Make sure you fill the tub with just a few inches of warm water. Have all the products and tools you need within reach before you start.
Once you get your Poodle situated in the tub, it will be difficult to leave him without him attempting an escape!
Next, make sure you get him nice and wet.
This Is the Tricky Bit
Remember, Poodles are naturally bred water dogs, and their coats are thick, dense, and curly.
Getting them wet to the skin could take some time, so be patient and make sure the water is at a nice, comfortable temperature for your dog.
This means you do not want to make the water too hot or too cold.
Lukewarm or warm water is always the best bet.
Next, you will want to lather your Poodle up with a generous amount of the high-quality dog shampoo.
You may have to take some time scrubbing him, making sure to gently work the shampoo all the way down to the skin.
And now it is time for the rinse.
Rinsing
As we have mentioned in other bath-time articles, rinsing your dog is possibly one of the most important parts of bathing him.
It is imperative that you rinse your Poodle thoroughly to ensure you get rid of any leftover soap or shampoo residue. If left behind to dry, even the best shampoo for Poodles could cause irritated, itchy skin and unhealthy hair.
After you have rinsed your Poodle clean of shampoo, you will likely follow up with his conditioner and any other products you or your vet have decided on.
Then you may towel dry your Poodle and follow through with a blow dryer on the lowest heat setting.
Poodle Shampooing Video
Would you like an even more in-depth look at shampooing a Poodle?
Check out this video.
Poodle Haircuts
Poodles are known for their famous French Poodle hairdo.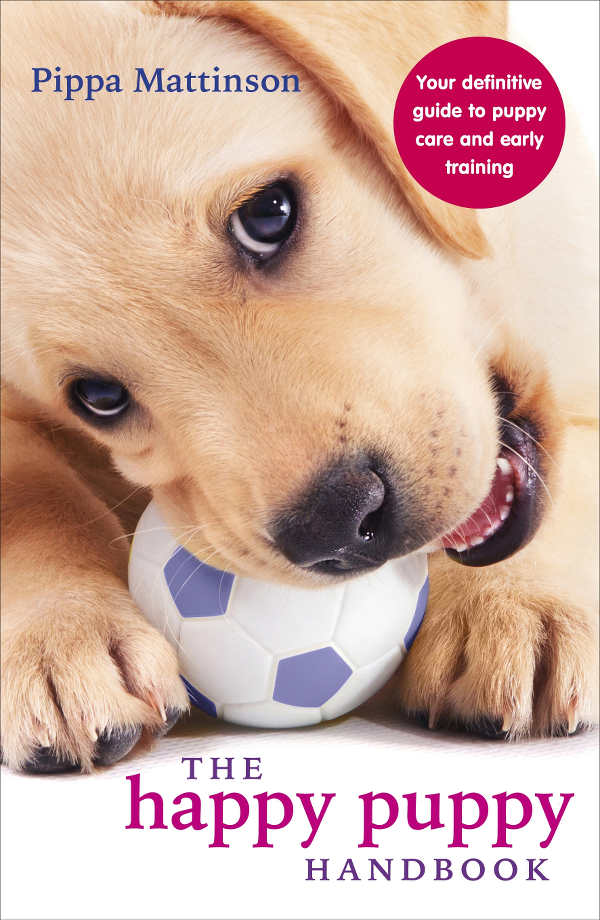 But did you know there are a number of cuts outside of the standard Poodle cut that look absolutely adorable on Poodles?
Let's take a look.
The Bikini Cut
Also known as the Miami Cut, this hairdo leaves the Poodle's face, paws, and tail clipped while leaving a pompon at the base of the tail.
The Continental Cut
This is perhaps the most extravagant of Poodle haircuts.
Your Poodle will look almost lion-like from his shoulders up while his muzzle and backside are shaved.
However, his tail is left with fur and there are poms on all four of his paws and on his lower back.
The Kennel Cut
A popular cut for show Poodles, the Kennel Cut leaves a pom pom on the top of the Poodle's head and tail, while his muzzle and paws are shaved.
The Puppy Cut
The Puppy Cut is great for owners looking to own a Poodle without having to commit to all the Poodle haircut maintenance.
This is an adorable alternative to other Poodle cuts and leaves your Poodle looking like a pup, even into his senior years.
Best Shampoo for Poodles
To keep your Poodle's fabulous coat at its best, we recommend a high-quality dog shampoo with natural ingredients.
The right product promotes skin and hair moisture, while leaving your Poodle's natural oils intact.
We also suggest bathing your Poodle at a maximum of once every week and at a minimum of once every three weeks.
Remember, your Poodle's coat and skin could be jeopardized if you bathe him too often or too little.
Luckily, Poodles can grow to love bath time.
And with a healthy, high-quality dog shampoo along with a consistent bathing schedule, your Poodle will be looking his best for years to come!
What's the Secret to Your Poodle's Healthy Coat?
Do you have a Poodle shampoo you swear by? Or a top tip for a successful bath time? What do you think is the best shampoo for Poodles?
Let us know in the comments!
Affiliate link disclosure: Links in this article marked with an * are affiliate links, and we may receive a small commission if you purchase these products. However, we selected them for inclusion independently, and all of the views expressed in this article are our own.
References
D.J.E. Housley, P.J. Venta, The Long and the Short of It: Evidence that FGF5 is a Major Determinant of Canine 'Hair'-Itability, Animal Genetics.
J. Schilling, R.S. Mueller, Double-Blinded, Placebo-Controlled Study to Evaluate An Antipruritic Shampoo for Dogs with Allergic Pruritus, BMJ Journals, Vet Record.