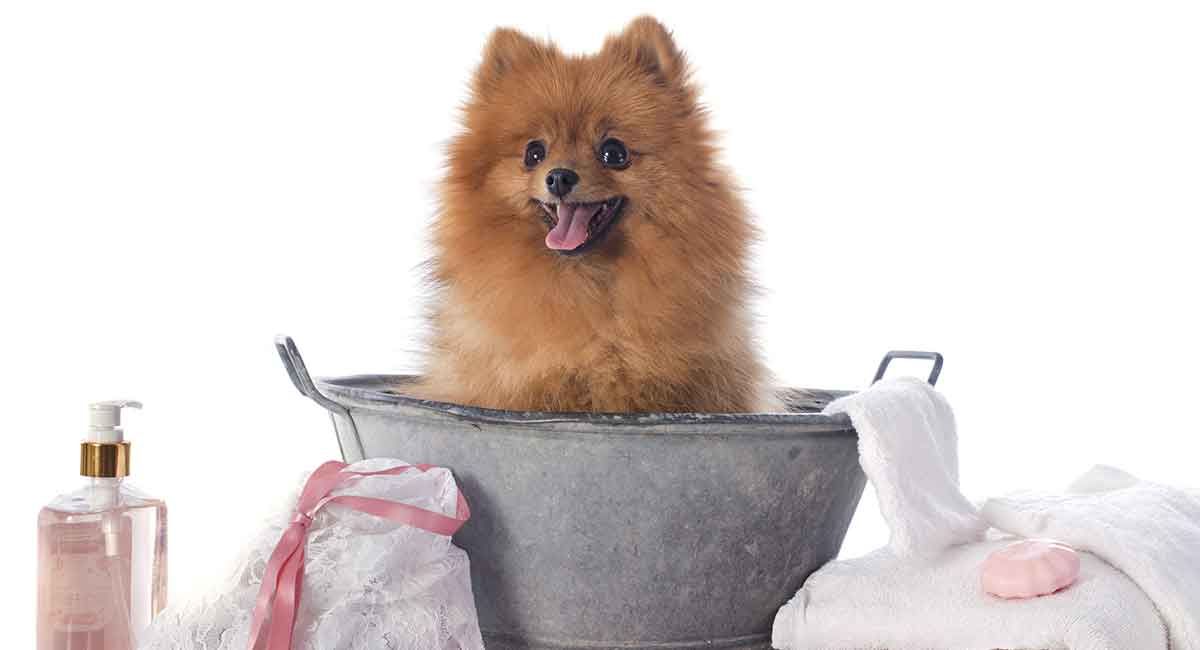 If you're wondering what is the best shampoo for Pomeranians, then you're in the right place!
The Pomeranian is an ideal companion for those looking for a pocket-sized pal who is both playful and gorgeous!
Known for his stunning coat, it's no surprise the Pom has some major needs when it comes to grooming care.
For this reason, bathing and grooming your Pomeranian should be done carefully and with the right products.
Keep reading to learn how you can keep your Pomeranian's famous fur clean and healthy!
All of these products were carefully and independently selected by the Happy Puppy Site team. If you decide to make a purchase from one of the links marked by an asterisk, we may earn a small commission on that sale. This is at no extra cost to you.
Do Pomeranians Need Shampooing?
All dogs can benefit from high-quality grooming products, and this includes shampoos and conditioners.
The high-shedding Pomeranian especially will need a high-quality shampooing during his bath time routine to keep his celebrated coat in peak condition.
However, it's important to do your research and make sure you are using the best products available for your Pomeranian's bath.
Many low-quality dog shampoos and even some coveted human shampoos can wreak havoc on your Pom's skin and coat.
So, which kinds of shampoos are best for your Pomeranian?
To understand what types of shampoos will work best for your Pom, we will first need to understand his coat.
Let's talk fur!

What Type of Fur Do Pomeranians Have?
Pomeranians have a thick, double coat that requires regular brushing and upkeep.
And while they are small in size, Poms are naturally active dogs who enjoy playing outside and getting into mischief.
Known to squeeze through crevices and under fences, Poms have a knack for getting dirty if they are allowed to!
But does that mean that Pomeranian dogs require frequent bathing? Let's find out!
How Often Should You Shampoo a Pomeranian?
Pomeranians can be prone to dry skin, especially if they are bathed too frequently.
Most Pom enthusiasts recommend keeping your Pomeranian on a bathing schedule, consisting of a routine bath every three weeks using high-quality dog shampoos formulated for dry skin.
And while it's important not to bathe your Pom too often, it is just as important not to skip over bath time either.
If your Pomeranian goes too long without a bath, then too much oil accumulates on his coat. This leads to discomfort, unhealthy hair and skin, and sometimes even a stinky odor.
Yuck!
Luckily, sticking to a bath routine and brushing your Pom frequently in between will help to keep his skin healthy and odorless while also keeping his coat in ship shape.
Now, let's look at some of our favorite shampoos for Pomeranian dogs.
Shampoos for Pomeranians
A good, high-quality shampoo should:
1. Work to gently get rid of dirt and other impurities that have collected on your Pom's coat
2. Eliminate excess oils that have collected on your Pom's coat and skin since his last bath.
3. Lightly moisturize your Pomeranian's fur and skin while maintaining a healthy PH balance
4. Rinse off thoroughly without leaving a residue, essentially prepping the skin and coat for the conditioning process of the bath.
The right shampoo can really make a difference in your Pom's coat, here are some of our top picks:
Best Shampoos For Pomeranians
Since Pomeranians can be prone to developing dry skin between bath time, a high-quality dog shampoo like Rocco & Roxie Shine Argan Oil Conditioning Dog Shampoo* would be a perfect choice.
Hypoallergenic and formulated especially for sensitive skin, this dog shampoo is made with nourishing vitamins to promote healthy skin and fur. While Moroccan Argan oil helps foster incredible shine!
Best of all, it contains no alcohols, parabens, or dyes.
And for the lighter colored Pomeranian in your life, we recommend Healthy Breeds Bright Whitening Dog Shampoo for White & Lighter Fur*.
This product not only leaves your Pom with a shiny, healthy coat, but it also helps to brighten and lighten his fur without any bleaching!
We love that this product is made with quality ingredients like oatmeal and enhanced with protein to help add shine and strength to your dog's fur.
This product is also great for your Pom's skin and formulated for a healthy PH balance.
Oatmeal Shampoo For Pomeranians
Another shampoo we love for Pomeranians is the K9 Pro Aloe & Oatmeal Shampoo*. This product is hypoallergenic, great for dry, itchy skin, and will leave your Pom's coat shiny, healthy, and smelling delish!
Best of all, we love that K9 Pro boasts an "all-natural, soap-free vet developed formula".
And last but not least, we are nuts over this Lillian Ruff Dog Oatmeal Shampoo and Conditioner Set*, especially for those Poms with extra sensitive skin.
It's made with coconut oils and lavender, ensuring bath time is both a calming and beneficial experience for both you and your pooch.
So, now that we've covered which shampoo products are best for your Pomeranian, let's talk about how to properly shampoo him.
How to Shampoo a Pomeranian
Before bathing your Pomeranian, it is important to give him a careful brush through. Bathing your Pom before brushing him can lead to painful tangles and mats that will be incredibly difficult to get out once wet.
Once your Pom is all brushed out, he is ready for his bath.
Some Pomeranians hate bath time while others may not mind it as much. If you have a skittish Pom on your hands, the best place to bath him is going to be the kitchen sink.
However, if you choose to bathe your Pom in the sink, be sure you have all your products within arm's reach so you don't have to turn your back on your dog.
An anxious Pom may jump from the sink and harm himself.
Fill the sink with a bit of warm water and rinse your Pom thoroughly until he is wet through and through. Remember, your Pom has a thick, double layer coat, so getting his coat wet down to the skin may take a moment.
Use a generous amount of shampoo. Your Pomeranian has tons of hair so don't be stingy on the product. Make sure you lather him up and scrub him gently, working the product down to the skin.
Once your Pom has been scrubbed and the shampoo has been lathered in, it's time for the rinse.
Many groomers agree that the rinse is the most important part of the bath, so take your time and make sure you do it right.
To properly rinse your Pom, use clean, warm water to rinse off any excess shampoo from his fir and skin. Make sure there is no residue left behind.
If shampoo residue is left behind it will not only compromise the work of the conditioner, which is the next step after shampooing, but it can also lead to skin irritation and fur damage.
Pomeranian Shampooing Video
If you are feeling good about shampooing your Pomeranian but would still like to see a little visual of the process, we've found an excellent video.
Pomeranian Haircuts
Along with a proper bath, Pomeranian haircuts can also help to keep your Pom's skin and coat in peak condition.
However, there are some trendy Pomeranian haircuts you should steer clear of, especially if you plan on showing your Pom.
Haircuts like the Lion Cut, which call for your Pom to have a shaved bottom half while maintaining mane-like fur around his head, neck, and face, can result in the fur growing back patchy and uneven.
In fact, any haircut that calls for a complete shave of your Pomeranian is likely to result in patchy hair growth.
Not only that, but your Pom's hair could take quite a long time to grow back and look normal, so be careful when deciding on a haircut for him.
Some of our favorite groomer-approved Pom haircuts include:
• The Fox Cut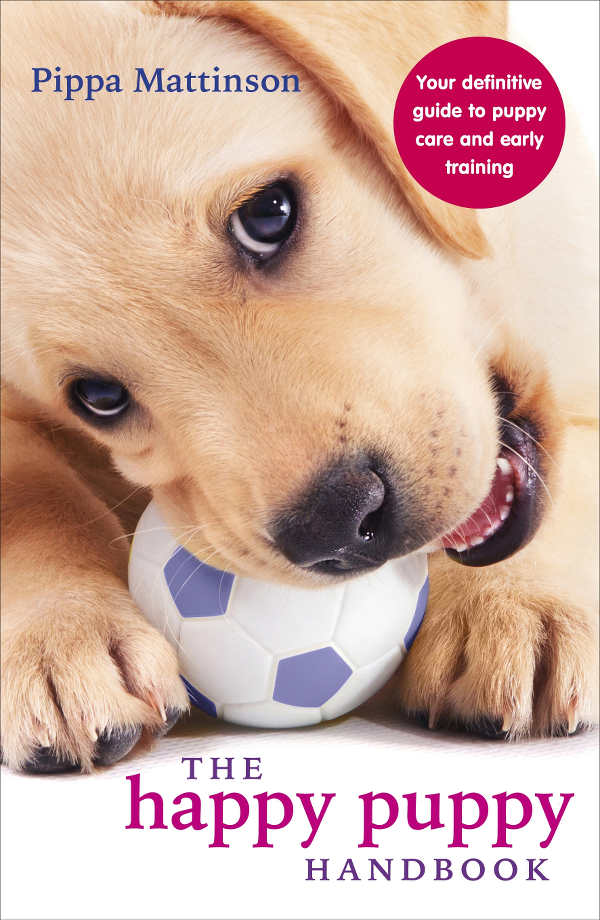 The Fox cut leaves your Pom looking just like a foxy fox! This is one of the most popular hairstyles for a Pomeranian dog.
• The Teddy Bear Cut
The teddy bear cut, also known as the toy cut or puppy cut, was made famous by Boo the Pomeranian, who looks so much like a living teddy bear that his photos went viral!
• The Paw Cut
The Paw cut is similar to the Fox Cut, with extra attention being taken to ensure the Pom's paws are trimmed up.
• The Half and Half
The Half and half keeps the hair on your Pom's lower body shorter while leaving the hair on his upper body long and full.
• The Little Lion Cut
Not to be mistaken with the shaved lion cut we warned you about above, the Little Line Cut trims your Pom down in the same way as the Teddy Bear Cut, while leaving the fur on his head and face a bit longer, so he looks like a little lion.
Best Shampoo for Pomeranians
So, what is the best shampoo for Pomeranians?
Aside from the shampoos on our recommended list above, you should keep an eye out for dog shampoos that are made with high-quality ingredients and that promote a healthy PH balance.
High-quality shampoos made with ingredients specially formulated to keep your Pom's skin and coat moisturized are a must, so be on the lookout for ingredients including oatmeal and essential oils.
And don't forget to rinse and repeat!
What shampoo do you use for your Pomeranian? Drop us line below!
If you're preparing to get a Pomeranian, check out our guide to small dog names, too!
Affiliate link disclosure: Links in this article marked with an * are affiliate links, and we may receive a small commission if you purchase these products. However, we selected them for inclusion independently, and all of the views expressed in this article are our own.
Related Articles
References