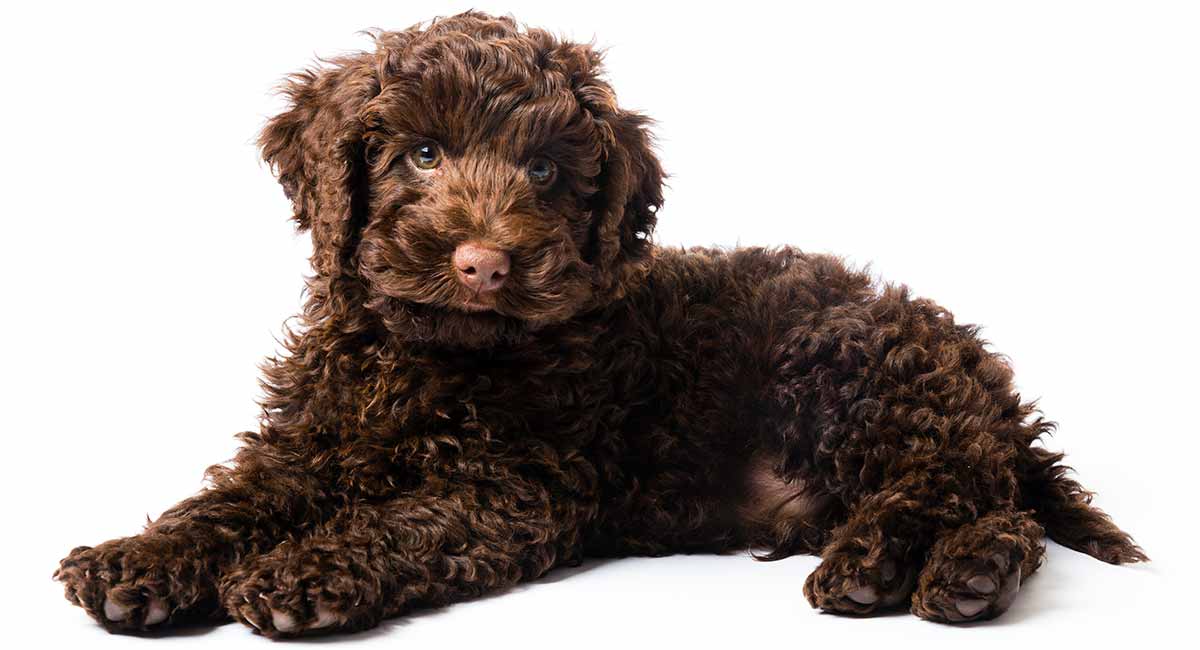 The best puppy food for Labradoodles is high in fat and protein, with few fillers. It's easy to digest, and equally easy to find. Getting your baby dog's diet right is an important job, so we've put together this complete guide to feeding your little Labradoodle. Today I'll share how much and when to feed, and the best wet food, dry food and transitional food for Labradoodle puppies.
Contents
How Much Food Should I Feed My Labradoodle Puppy?
Feeding a Labradoodle isn't always easy. There is so much to decide on, starting with the quantities!
The Labradoodle is a hybrid dog cross with a Labrador retriever and a poodle. But since Poodles are bred in three sizes and can weigh anywhere from 4 to 70 pounds. So you may not be sure yet how big your little Labradoodle puppy will eventually grow. But you can use your pup's parents' sizes to get a rough guesstimate of your puppy's adult size.
Labradoodle Puppy Feeding Timeline
For young puppies under 6 months old, we recommend four daily feedings spaced at equal intervals throughout the day. After this you can move to three feedings around a year old.
But it doesn't hurt to stick with multiple mealtimes, as long as you spread out their food rations. And remember, you'll be aiming to use most of it as training treats anyway!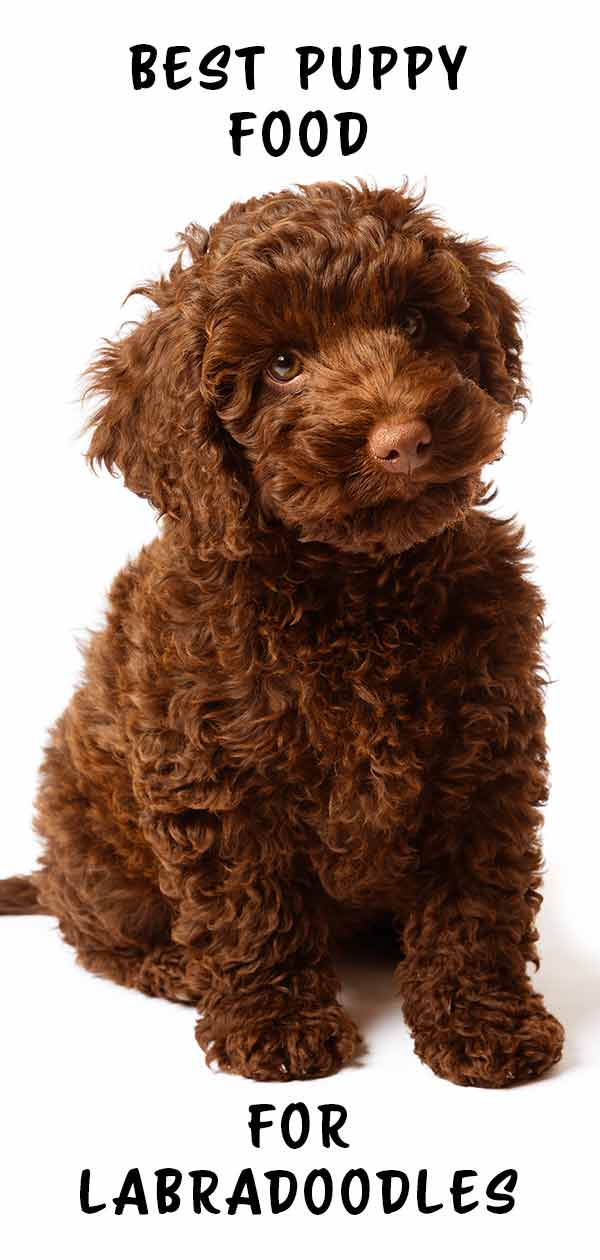 Best Dry Puppy Food for Labradoodle
When picking out a dry kibble for your pup, the best puppy food for Labradoodles will be "complete and balanced." The second priority is to choose a food formulated for the growth needs of puppies.
Protein sources should occupy the first few ingredients. Organic ingredients are a plus. Avoid fillers, by-products, artificial ingredients or sweeteners.
You may also want to talk with your veterinarian about starting your puppy on a grain-free diet with one of these high-quality and popular puppy foods.
Taste of the Wild
This amazingly popular and highly rated puppy food recipe* is made with whole protein sources and no grain. Added antioxidants, DHA, superfoods and probiotics nourish your growing puppy. Choose from salmon or bison/venison.
Nature's Recipe
This popular and highly rated fortified puppy food* features chicken, sweet potato and pumpkin for digestive ease and comfort. This food is free from known allergens such as grain and corn.
Wellness Core
This highly rated and very popular grain-free puppy food* includes whole protein as the first ingredients. It also has plenty of nutrients, vitamins and minerals, including DHA for overall healthy development. This food is free from artificial ingredients, fillers and preservatives.
Best Wet Puppy Food for Labradoodles
The best puppy food for Labradoodles will often be a dry kibble, but it can be a good idea to keep a high-quality wet puppy food on hand as well. It is more hydrating and can be more palatable too.
Blue Buffalo Homestyle Recipe
This puppy wet food* comes packed with hydration and nutrition, including essential amino acids plus added minerals and vitamins. It is a chunk stew that is completely wheat-free.
Merrick Classic Recipe
If you want to continue with a completely grain-free diet, you can't go wrong with this popular wet puppy food.* It features whole protein, sweet potato, peas, carrots, apples and added minerals, and vitamins.
Wellness Complete Puppy Food
This high-quality wet puppy food* is designed as a complete and balanced puppy food. So, it makes our list of best puppy food for Labradoodles. It can also be used as as a kibble topper or treat supplement with extra DHA, vitamins and minerals.
Best Dog Food for Labradoodle Puppy
If you are concerned about transitioning your Labradoodle puppy to adult dog food, you may find that the best puppy food for Labradoodles is one where the manufacturer also makes an adult food. This can make transitions much easier. One of these options may be the best puppy food for Labradoodle dogs at your home.
Purina Pro Plan
This popular puppy food is part of the Pro Plan life stages foods*.
When it is time to transition, you can start feeding the Purina Pro Plan SAVOR Shredded Blend Formula Adult Dry Dog Food*.
Hill's Science Diet
Hill's Science Diet Puppy Food* has long been a vet-trusted brand.
When transition time arrives, you can switch over to feeding Hill's Science Diet Adult Dog Food*.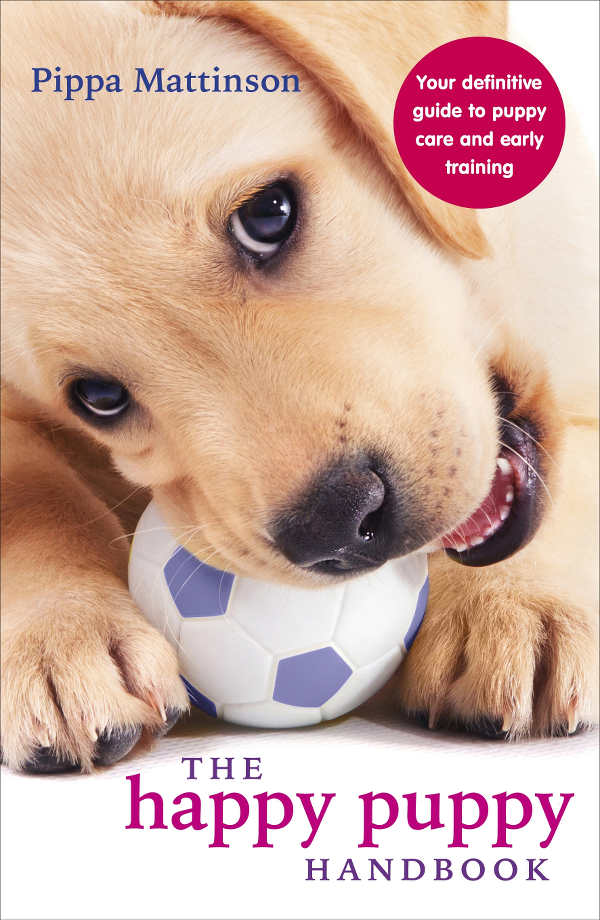 Nature's Variety Instinct
Nature's Variety Instinct* is a popular puppy food, great for Labradoodles.
This raw-inspired puppy food can easily be transitioned to Instinct Raw Boost Adult Dog Food*.
Best Puppy Food for Labradoodles
We hope you have found this article about the best puppy food for Labradoodles helpful as you select the perfect puppy food for your new canine love.
Does your new Labradoodle pup have a favorite food or treat? Please post a comment to share your sweet puppy's food favs.
Affiliate link disclosure: Links in this article marked with an * are affiliate links, and we may receive a small commission if you purchase these products. However, we selected them for inclusion independently, and all of the views expressed in this article are our own.