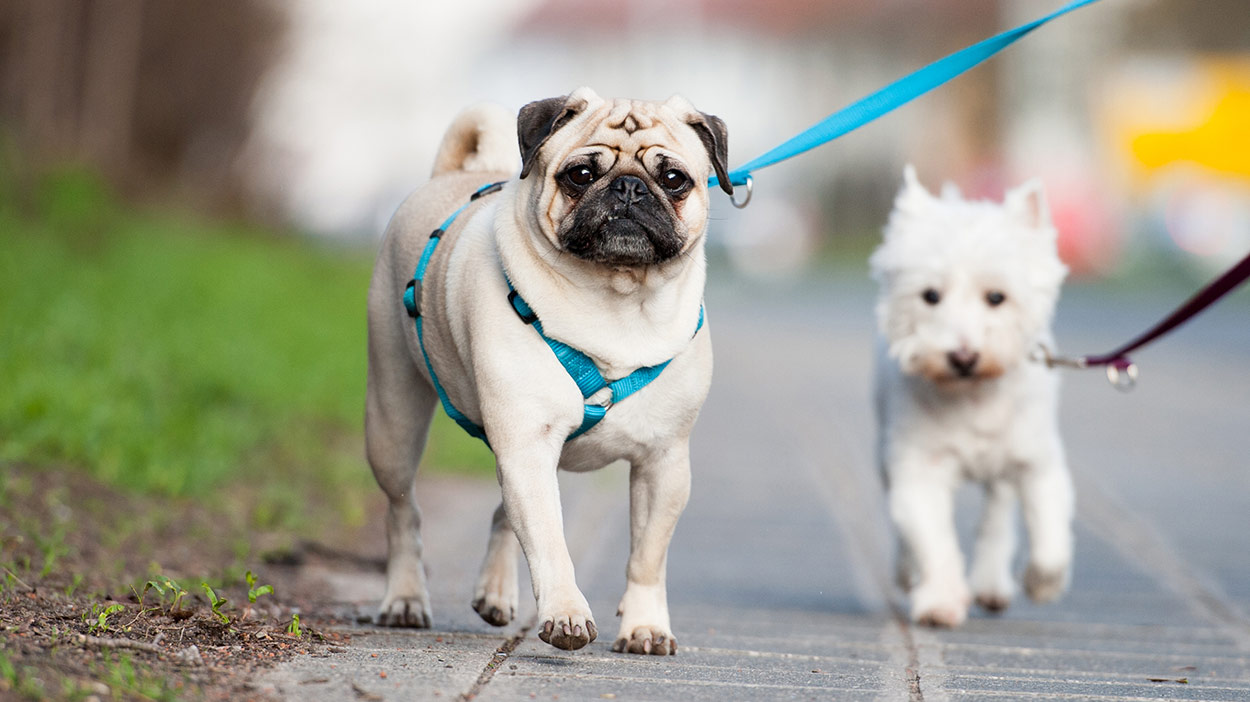 The best harness for Pugs allows them to walk comfortably, without in any way restricting their airways.
It fits snugly and securely, but will also not rub or cause friction pains around their legs or torso.
Which can be tricky to find when you take into account their distinctive shape.
Products included in this article were carefully and independently selected by the Happy Puppy Site team. If you decide to make a purchase from one of the links marked by an asterisk, we may earn a small commission on that sale. This is at no extra cost to you.
The Best Harness For Pugs – Body Harness vs Leash
Using a body harness instead of the traditional collar, is more and more popular with dog owners.
Body harnesses for dogs work by strapping or buckling around the dog's body, usually with a chest or neck strap paired with a girth strap.
A properly fitting body harness provides an alternative anchor point for a dog owner to attach a leash.
The leash is attached to the harness, normally on a ring or loop located either at the dog's shoulder blades or chest.
Working Dogs
Harnesses have been a classic piece of necessary equipment for working dogs for many years already.
Seeing eye dogs, therapy dogs, police canines, and search and rescue dogs all commonly wear harnesses.
The practical and efficient uses of a body harness for dogs over a traditional collar and leash combo is resulting in more concerned owners making the switch.
Why Use a Dog Harness?
Body harnesses on dogs are considered significantly safer in many aspects compared to attaching a leash to a traditional collar.
This, and other pros and cons, are gone over in greater detail here in an awesome article by Pippa.
Many reasons dog owners are choosing to use a body harness include:
the reduction of pulling on a leash

to assist in training

other safety factors
One safety factor in particular is the fear of a dog slipping their collar.
Of course there is also the fear of a dog who tries to slip their collar and fails, hurting themselves in the process.
With all this in mind, you might find yourself wondering what's the better option for a Pug, collar or harness?
Why Harnesses Are Great For Pugs
The use of a body harness on a dog has a lot of benefits, especially for Pugs.
One of the most well known and obvious health issues that Pugs have is the fact that they are a brachycephalic breed.
Brachycephaly
Brachycephaly, from the Greek words for "short" and "skull," this term describes animals with skulls that are shorter than is usual for their species.
It's a topic we've covered before, and you can read here more in depth about the issues that come with this feature.
This trait is intentionally bred into some breeds of dogs and cats, including Pugs.   
The scrunched nose and squishy face wrinkles are one of the breed's modern trademarks.
The health concerns that come along with the Pug's flat face are easily exacerbated by any pressure placed on the dog's throat from a leash being attached to a traditional collar.
With a Pug's short nasal airway, thick neck, and delicate face, any pressure on their necks and throats from pulling on a collar could be quite damaging.
The best harness for Pugs health
Many Pug owners may find using a body harness is simply a more practical and safer alternative to traditional collars.
With all this in mind, Pug owners are going to be looking for the best harness for Pugs available.
The good news is that we've got your back. Here are some of the best harnesses for Pugs that we could find.
Puppia Authentic
Puppia Authentic RiteFit Harness with Adjustable Neck.*
When it comes to safety, a Puppia harness for Pugs would be a great choice.
As a brand, Puppia has been wowing us for a while.
They provide awesome products for our canine companions that are both fashionable and practical.
This adjustable and soft harness is absolutely worth the hype.
There is a multitude of colors available and a range of sizing options to choose from.
You'll be sure to find the right product for your Pug.
Pugs, with their thick, roly-poly necks, can have issues finding products that fit comfortably.
The adjustable neck on this harness makes it a fantastic choice when it comes to finding the right Pug harness size.
Pupteck Mesh
PUPTECK Soft Mesh Dog Harness Comfort Padded Vest.*
This padded vest style harness from PUPTECK is constructed from 100% polyester, which makes it durable and strong.
The air-mesh style also makes it a great choice, since breathable fabrics are essential to keep them from overheating.
With a back buckle and strap, this is a great design for a harness for Pugs.
The stylish plaid in multiple colors and sizes also makes it customizable to whatever your wardrobe needs may be.
Bingpet Mesh
Bingpet Soft Mesh Dog Harness.*
Another padded vest-style harness made from air-mesh, this option from Bingpet is another strong contender for the best harness for Pugs.
The quick release buckle and adjustable chest belt means that when used as a harness for Pugs, it's still customizable.
For this product, you'll want to make sure you measure your Pug carefully.
The neck strap isn't adjustable.
So you'll want to be sure you get the right size to fit your Pug comfortably.
Even if you have to get a size up from your normal selection, the chest strap easily sizes down for a snug, comfy fit.
Bingpet No Pull
This harness is great for running, walking, hiking, and all sorts of other outdoor activities.
It's made from a reflective nylon webbing that keeps your pup visible at night.
The strong, waterproof fabric with soft padding and mesh lining make it both breathable and comfortable.
A lightweight plastic buckle with a rather large loading capacity makes this product easy to get on and off.
Measure your Pug before ordering, as there are several sizes to choose from.
Gooby Choke Free
Gooby Choke Free Perfect Fit.*
This unique looking, figure-8 harness by Gooby is a wonderful option for a Pug dog harness.
The soft mesh harness crosses over the dog's chest rather than his throat.
This allows Pugs their much-needed breathing room, while not sacrificing safety or style.
Machine washable, with micro suede trimming and synthetic lambskin straps, this step-in style harness comes in multiple cheerful colors.
Simply measure your dog before purchasing to be sure you're getting the right Pug harness size.
Gooby X Soft
The Gooby Choke Free Comfort X Soft Dog Harness* is another awesome product from Gooby, this comfortable harness is another good choice for Pugs.
With another choke-free design, this harness sits comfortably without restricting your dog's throat.
With an adjustable girth strap, make sure you select the size that will fit your Pug's neck comfortably.
Like our other recommended Gooby product, this harness has micro suede trimming and is conveniently machine washable.
PetLow Padded
The PetLove Padded No Pull Dog Harness* is another good choice if you are looking for the best dog harness for Pugs.
This PetLove harness has an  open-necked design.
A strap goes across the front of the dog's chest rather than around the neck.
A Pug has a predisposition to breathing issues.
So a harness that doesn't put pressure over the windpipe is a safe and thoughtful choice.
The harness itself is also a lightweight mesh and made from durable and reflective fabric that ensures visibility at night.
Rogz Reflective
Rogz Reflective Snake Adjustable Dog Step-In Harness.*
Here is another great harness that is both convenient and durable.
This is a step-in style harness which buckles together along the dog's back.
Step-in harnesses allow for an easier time getting the harness safely on and off your Pug.
This harness is fully adjustable and made from tough nylon with reflective safety stitching.
Looking for a Pug harness and lead?
This comes in a wide range of colors with matching collars and leashes also available for separate purchase.
Blueberry Pet Soft
Blueberry Pet Soft & Comfortable 3M Reflective Dog Harness.* If you are seeking a stylish and functional body harness for your Pug, this vest-style harness is worth a look.
Featuring two adjustable straps, it is made from soft, lightweight material and has buckles made from eco-friendly plastic.
This harness comes in a variety of sizes and colors.
So you are sure to find a fashionable fit for your furry friend.
Walk Your Dog
Walk Your Dog With Love No Choke No Pull Front-Leading Dog Harness*.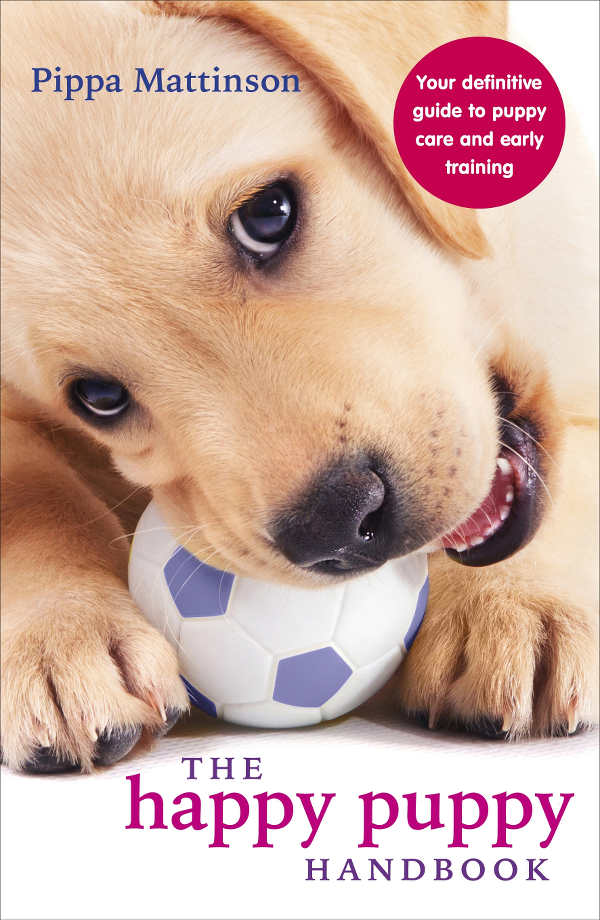 If you read our article about dog harnesses, then you know that front leading harnesses are a great choice for helping with dogs that are chronic pullers.
This harness is chafe-free and super easy to put on and take off. Could this be the best harness for Pugs?
It's made from a long-lasting Scotchlight reflective material which can be seen from 300 meters!
Be careful about sizing when ordering this particular harness.
Sizes are listed by weight.
Since Pugs tend to be rather thick-necked and heavy set, you should double check the sizing information and measure your Pug before buying.
Expawlorer
Expawlorer Front Range No-Pull Dog Harness.*
Another great option for a front-leading body harness, this harness has two points of attachment for leashes.
You can choose between a front lead on your pup's chest or a back lead near the shoulder blades.
Comfortable, durable, and lightweight, this harness is made from nylon webbing and 16M reflective material for safety.
You should refer to the size chart before ordering so you'll be sure to get the best fit possible.
The Best Harness For Pugs
More and more dog lovers are choosing body harnesses over the traditional leash and collar method.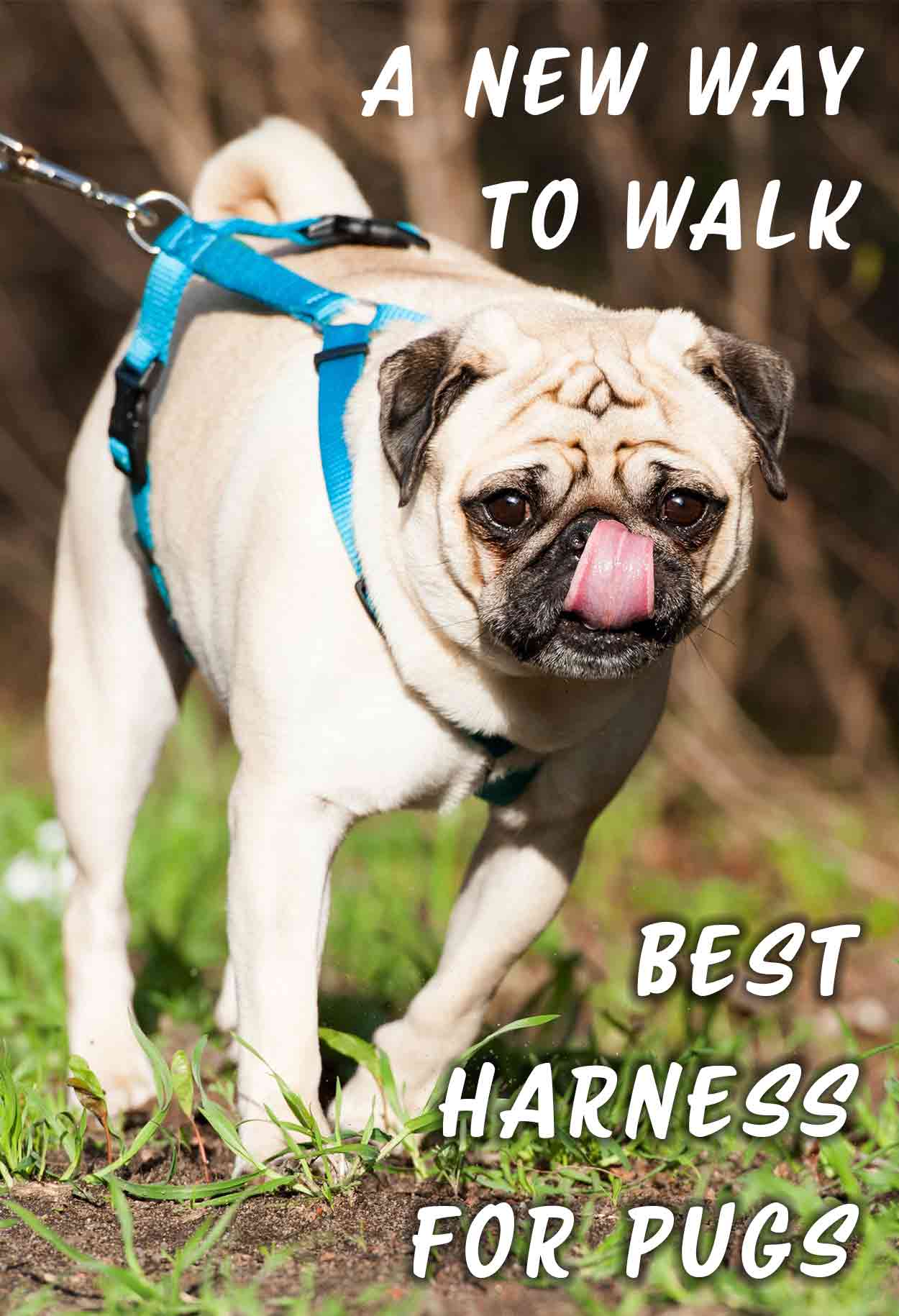 When it comes to the best harness for Pugs, there are lots of great options that account for both size and safety concerns.
Careful owners must be sure a harness will work for their pup without exacerbating any of the health issues or concerns Pugs have.
We've gone over several great choices of harness for Pugs.
In this wide range of styles, sizes, colors, and brands, a Pug parent is sure to find the right fit!
Do you have a favorite brand or style of body harness for your Pug or other pooch?
We'd love to hear about your thoughts on the best harness for Pugs in the comments below!
Affiliate link disclosure: Links in this article marked with an * are affiliate links, and we may receive a small commission if you purchase these products. However, we selected them for inclusion independently, and all of the views expressed in this article are our own.