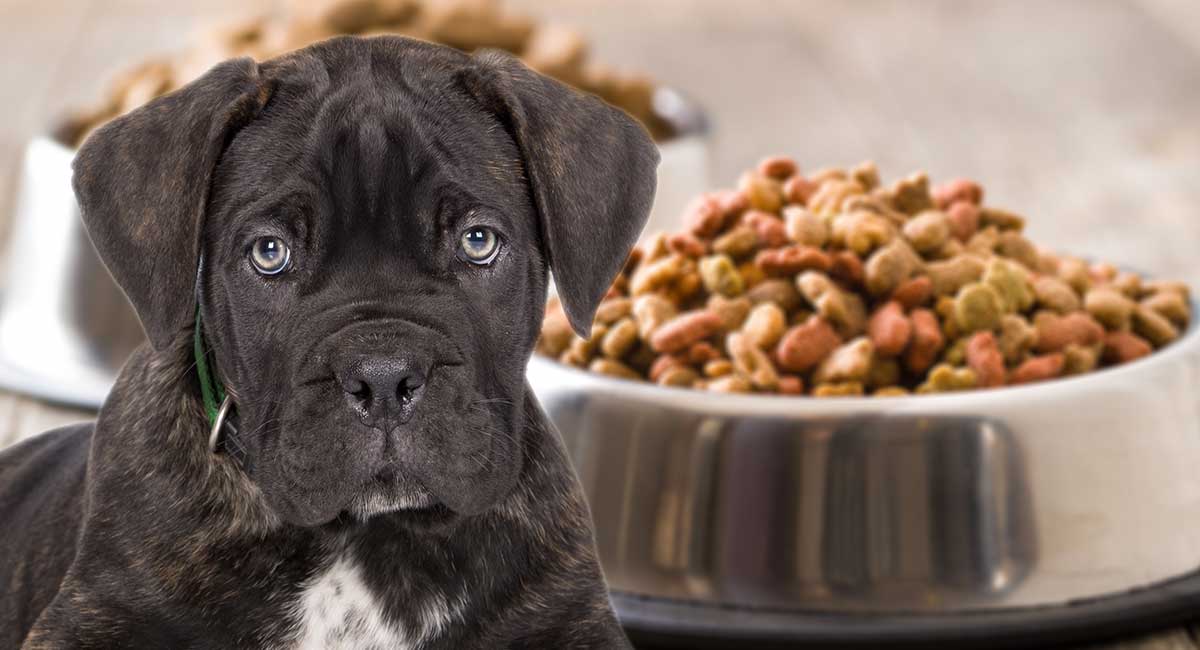 In this article, we'll be discussing the best food for Cane Corso puppy dogs!
If you've never heard of this breed, you're not alone! The Cane Corso is a pretty rare breed, despite currently ranking at 47th in popularity according to the American Kennel Club.
So, let's answer the following questions that you may have about this fascinating breed. We explore the best large breed puppy food for Cane Corso as well as the origins of the breed.
What is a Cane Corso?
Would a Cane Corso puppy be a suitable pet for your household?
And what to feed a Cane Corso puppy?
First of all, let's look more closely at this unusual breed.
The Cane Corso is an Italian guarding breed of dog that was originally employed to protect livestock and property.
Although the Cane Corso bears a resemblance to a mastiff, the breed is actually distantly related to an ancient type of dog called a "molossus" dog, as are other large breeds such as the mastiff, the St. Bernard, and the Bernese mountain dog.
One thing you must know before taking on a Cane Corso puppy is that, although they might look cute with their jowly, comical faces, these grow up to be BIG dogs!
A full-grown Cane Corso can grow up to 27.5 inches in height and weigh up to 110 pounds! They are large-boned, muscular dogs, and they need plenty of exercise.
The Top 5 Puppy Foods for Cane Corso
We've picked out our top 5 puppy foods for Cane Corso below:
Best Puppy Food for Cane Corso Contents
Head straight to the different types of Cane Corso food.
How Much Should A Cane Corso Puppy Eat?
Cane Corso puppies are full of energy!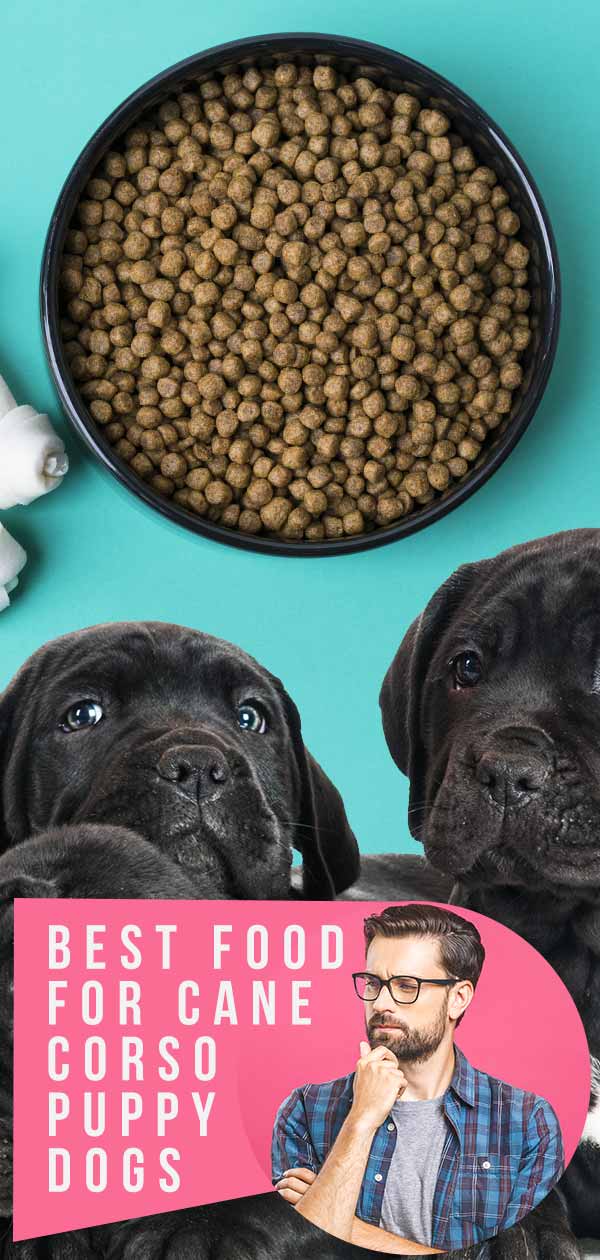 Not only will you need to feed your pup to replace the energy he expends, you'll also need to ensure that he has plenty of the right nutrition for proper healthy growth.
An active adult Cane Corso will eat around 2,100 calories a day, and a puppy may need even more than this in order to thrive!
Until they are around six months of age, young Cane Corso puppies should be fed several little meals during each day.
It is important to feed your pup little and often, as puppies have a habit of gorging themselves on everything they're offered, which can cause vomiting!
Once your pup reaches six months of age, divide his rations into two meals per day. Always follow the manufacturer's recommended feeding guidelines when working out how much to give your Cane Corso.
Cane Corso Puppy Dietary Requirements
A Cane Corso puppy diet must take into account several health conditions to which this unusual breed is prone.
Hip dysplasia, bloat, and skin conditions such as mange can all affect the adult Cane Corso. However, feeding your pup proper large breed puppy food can help prevent these conditions from affecting your pup in adulthood.

Cane Corso dogs are naturally large dogs and need plenty of nutrition to stay healthy.
Once your Cane Corso puppy is one year of age, you should gradually transfer him onto a large breed adult diet.
Bloat (gastric dilatation-volvulus or GVD) is a potentially fatal condition that affects many large breeds, including the Cane Corso.
GVD happens when the stomach becomes overloaded with food, water, and air. The stomach becomes distended, sometimes twisting and blocking the blood vessels of the abdomen. As a result, the dog's blood pressure plummets and he goes into shock. Organ failure can result, leading to the dog's death.
To avoid the risk of bloat, always feed your Cane Corso puppy several small meals each day, rather than one or two big ones.
Protein
Protein is necessary for the development and overall growth of your puppy.
The protein that's included in your Cane Corso puppy's food should be taken from animal origin so that it can be processed efficiently by the puppy's body.
According to the Association of American Food Control Officials (AAFCO), at least 22% of your Cane Corso pup's diet should be made up of animal protein.
Dog food ingredients are always listed on the package in order of their quantity in the product itself. Therefore, a named meat such as chicken should always be put first on the list of ingredients.
Also, many high-quality puppy foods contain something called "meat meal." Meat meal is a form of animal derivative protein that's very concentrated. It's perfect for a growing Cane Corso puppy's diet.
Fats
Fats are an important source of energy for your Cane Corso puppy.
The dog's body converts fat into energy-providing glucose. Fats also allow the puppy's body to take in vitamins from his food, as well as keeping his skin moisturized and healthy and his coat shiny and glowing.
Vitamins and minerals
Specially formulated puppy food contains all the necessary minerals and vitamins that your Cane Corso pup needs in properly balanced quantities.
An important note on supplements – do not feed extra dog vitamin and mineral supplements to your pup! Although you may think that this is good for him, too much of a good thing can actually be like poison for puppies.
Carbohydrates
Carbohydrates provide your pup with energy in the form of glucose. Also, carbs are digested in the puppy's small intestine, generating heat and helping to maintain your pet's body temperature.
Carbs derived from grains provide a valuable source of fiber for your Cane Corso pup, keeping him feeling full and encouraging the growth of healthy bacteria in his intestine.
Cane Corso Food Reviews
Let's check out some of the best puppy foods that you could choose for your Cane Corso puppy. We're going to break this down into a few sections.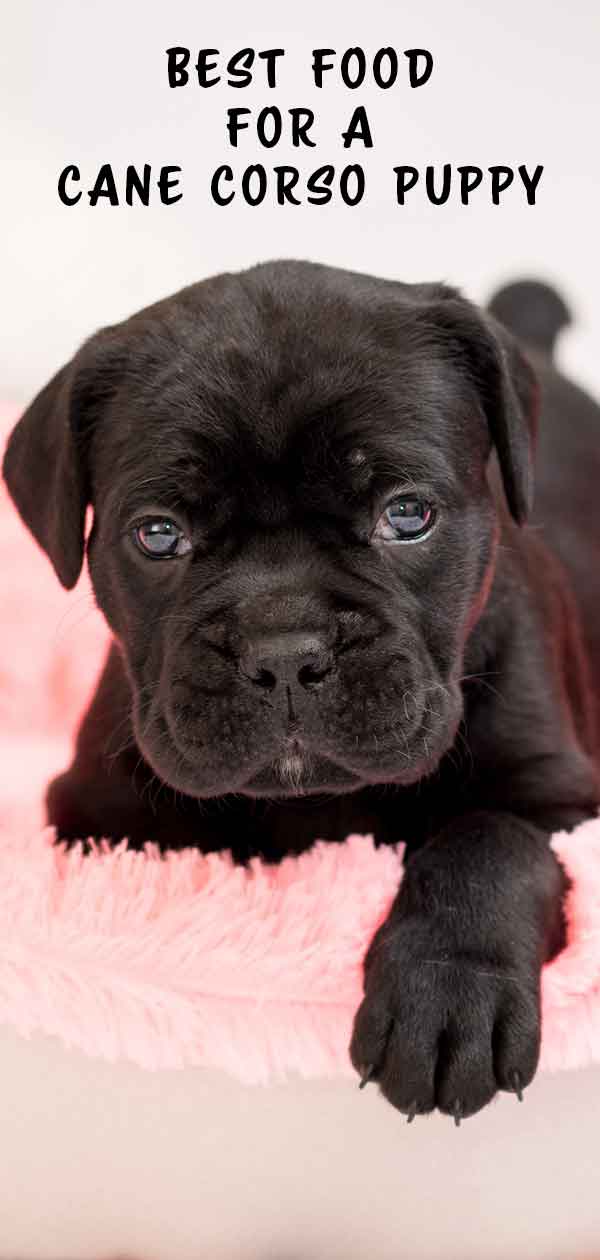 Best Wet Cane Corso Puppy Food
You might consider wet food for your Cane Corso.
Check out these wet foods for Cane Corso puppies. You should feed these diets when your puppy is first weaned, and then in combination with any of the dry diets above after your pup reaches 12 weeks of age.
BLUE Homestyle Recipe Wet Dog Food. Blue Homestyle wet diet uses deboned chicken as its main ingredient. There's no padding in this diet either; whole grain rice and barley are included to provide your puppy with high-quality protein, carbohydrates for energy and growth, and plenty of fiber for a healthy digestion.
This wet puppy food for Cane Corso puppies also includes selected veggies and fruits for antioxidants and essential vitamins.
No grain, artificial colors, flavors or preservatives are used in this all-natural formulation diet.
BLUE Wilderness High Protein Grain Free Puppy Wet Dog Food. Blue's Wilderness wet puppy food contains deboned turkey and is a grain-free diet. An important additive is a fatty acid that's found in Cane Corso mother's milk, which helps with good eye and brain development.
Optimally balanced Omega-6 and Omega-3 fatty acids are also included in this formula for a healthy skin and shiny coat.
Best Dry Food for Cane Corso Puppies

Hill's Science Diet Large Breed Dry Dog Food. Some vets recommend these diets. Their large breed dry dog food is suitable for Cane Corso puppies up to 12 months old.
The food contains plenty of calcium for healthy, controlled bone growth, helping to prevent the onset of certain health conditions, including hip dysplasia. It includes glucosamine and chondroitin. This promotes strong and healthy muscles and joints.
Your Cane Corso pup's immune system will benefit from the blend of vitamins, minerals, and antioxidants that are included in the food.
Hill's Science diets contain no artificial preservatives, colors, or flavorings.
Diamond Naturals Large Breed Puppy Food. Diamond Naturals are a US-based company. Their large breed puppy food is made using pasture-raised lamb, and it contains optimal amino acids for lean, strong muscles.
Diamond Naturals diets do not have any padding or fillers, wheat, artificial colors, flavors, or preservatives.
This puppy-specific recipe is absolutely packed with healthy extras for your growing Cane Corso, including fatty acids for a glowing coat and healthy skin, superfoods and antioxidants, as well as chondroitin and glucosamine for healthy joint development.
Best Grain Free *Breed* Puppy Food
BLUE Freedom Grain Free Puppy Food
Blue Freedom large breed puppy food uses only deboned chicken.
The food is gluten-free and a blend of essential antioxidants, minerals, and vitamins is included.
The diet is grain-free, with no soy or wheat added.
Best Food For Cane Corso Puppies with Sensitive Stomachs
Some puppies struggle digesting their food. Many dogs struggle to moderate, and gulp down their food too quickly. This can lead to a sensitive stomach and illness as a result. Knowing what to feed a cane corso puppy with a sensitive stomach can aid this.
Purina ONE SmartBlend Large Breed Puppy Dry Food
Purina makes excellent specialist dog foods. This diet food is great for large breed puppies.
Chicken is the primary ingredient in this kibble, combined with rice for easy digestion. The high-protein recipe has added glucosamine for healthy joints.
EUKANUBA Puppy Dry Food. The protein sources used for Eukanuba's dry puppy food are animal-based, especially to promote strong muscle development. Optimal levels of Omega-3 and Omega-6 fatty acids from fish oils are included in the diet for healthy skin and a shiny coat.
Fiber in the diet is derived from prebiotics and natural beet pulp, which is easily absorbed by the pup's gut.
ROYAL CANIN SIZE HEALTH NUTRITION MAXI Puppy dry dog food. Royal Canin are a world-renowned dog food manufacturer whose diets are recommended by many vets.
This high-calorie kibble is specifically formulated for large breed puppies, including the Cane Corso.
Royal Canin large breed puppy food is fortified with vitamins C and E, and lutein, and also contains a dose of immune-system-boosting taurine included in the recipe.
The food also has chondroitin, glucosamine, and Omega 3 fatty acids for healthy joint development. High levels of EPA and DHA are included for correct brain and nervous system development.
Nulo Adult Weight Management Cod Grain-Free Dry Food
This weight management dog food from Nulo is for pups who have put on weight and need to get back fighting fit.
The high levels of protein are great for large dogs. It uses low carbs to aid with weight and has low glycemic ingredients that can turn to sugar.
The B30 probiotic as well as Bacillus Coagulans bacteria help with digestion. Carnitin transports fatty acids into cellular mitochondria. This is one of the best large breed puppy food for cane corso with the need to lose a bit of weight.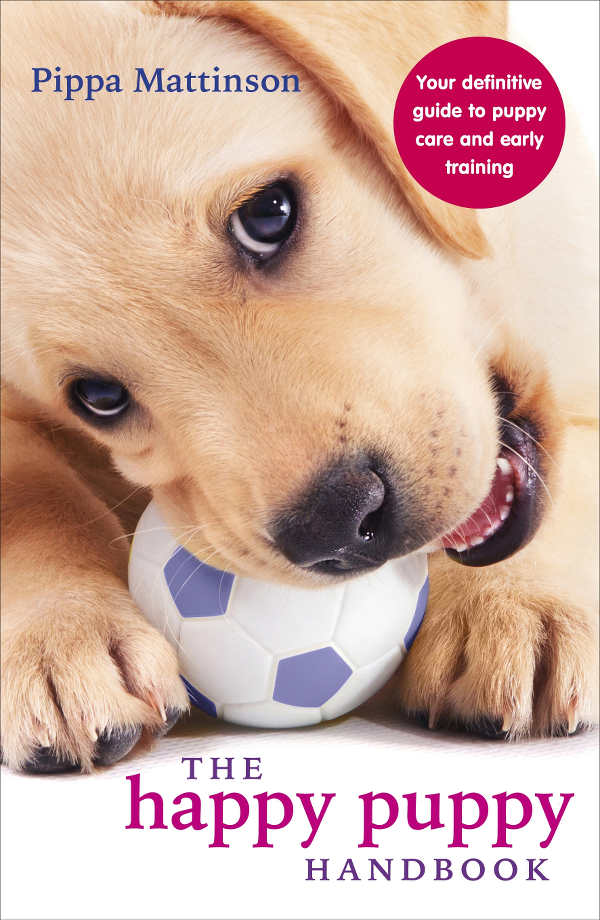 The Perfect Companion For Life With A New Puppy
Best food for Cane Corso puppy – wet or dry diet?
There are two main types of puppy food on the market: wet (canned) food and dry food (kibble).
It's often a good idea to start giving your Cane Corso puppy wet food right after he's weaned. That's because your puppy's gut is accustomed to digesting his mother's milk. Wet food is less likely to cause tummy upsets than dry food at this stage in your pup's development.
After 12 weeks of age, you can gradually cut down your pup's wet food ration and introduce dry kibble. Kibble is cheaper than wet food and keeps for longer.
Also, kibble is a very effective tool for scraping plaque from your pup's teeth, helping to prevent tartar from forming that could cause periodontal disease in your dog's later life.
Be aware that dry puppy food contains very little water. To keep your pup's liver and kidneys working properly, always make sure that he has plenty of clean, fresh water available 24/7/365!
Raw Feeding Cane Corso Puppies
More and more people are utilizing raw food diets for dogs. Dogs ate meat and bones over hundreds of thousands of years of evolution. Some dogs find it far easier to digest than other commercial food.
If you do raw feed a Cane Corso, make sure you feed a variety of meats. You can also incorporate tripe, eggs, liver and other offal into the diet. Big dogs like Cane Corsos respond well to a lot of protein.
Also, follow tips such as those in this guide which can help you to ensure your dog is safe from sharp bones.
Best Food for Cane Corso Puppy Dogs
When choosing a food for your Cane Corso puppy, remember that not every pup will enjoy the taste of every food out there!
Be ready to try a few brands until you discover your pup's favorite, and then stick with that one.
Always feed your Cane Corso puppy a diet that's specifically formulated for large breed pups to ensure that your puppy gets all the nutrition he needs for healthy growth and development.
If you're not sure how much food to give your Cane Corso puppy when you're feeding a combo of wet and dry food, always ask your vet for advice.
Do you have a Cane Corso puppy? What food did you choose for him?
Why not tell us about it in the comments section below?
References and further reading:
American Kennel Club, "Cane Corso"
American College of Veterinary Surgeons, "Gastric Dilation-Volvulus"
Veterinary and Comparative Orthopedics and Traumatology, Genevois, J.P., Remy, D., Viguier, E., et al., 2008, "Prevalence of Hip Dysplasia According to Official Radiographic Screening Among 31 Breeds of Dog in France"
The Cane Corso Association of America
Merck Veterinary Manual, "Mange in Dogs and Cats"