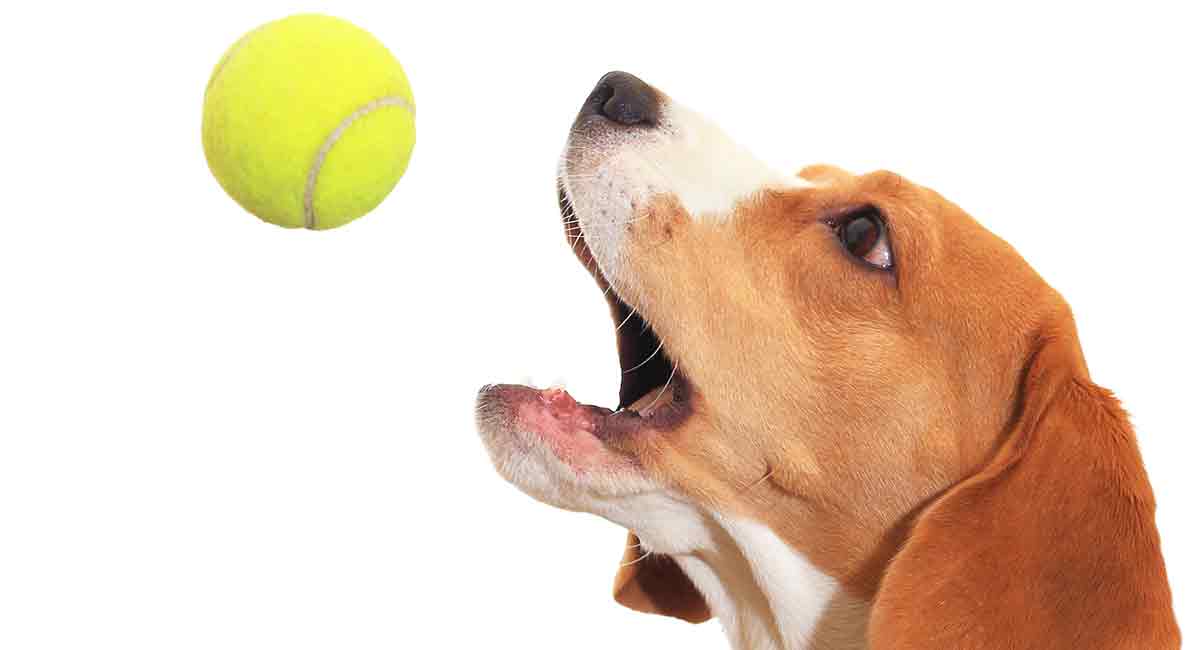 Keeping a good selection of the best dog toys for Beagles on hand is an essential part of caring for an active, energetic Beagle dog.
As experienced Beagle owners and breeders know, Beagles are happy-go-lucky dogs – as long as they have something to do.
Luckily, now you have this handy list of some of the best toys for Beagles to make sure your Beagle dog's toy box always stays nice and full!
Products included in this article were carefully and independently selected by the Happy Puppy Site team. If you decide to make a purchase from one of the links marked by an asterisk, we may earn a small commission on that sale. This is at no extra cost to you.
What Do Beagles Like to Do?
The best way to go about choosing good toys for Beagles to play with is to start by learning as much as you possibly can about the working history of the Beagle breed.
Your Beagle dog comes from a long and illustrious lineage of hunting dogs bred to work as scent hounds.
Beagles have keen noses and love to use them!
Beagles also naturally enjoy other interactive games such as fetch, hide-n-seek, tug-of-war, and any game that requires the use of their strong scenting, tracking, and foraging instincts.
As a breed, the Beagle tends to be keen for interactive play (either with their people or with other dogs).
This is because of their long history of hunting in packs of Beagles with human hunting partners.
Choosing the Best Toys for Beagles
Beagles can be a bit rough on their toys at times because of their strong prey drive! Choosing the best toys and replacing old ones is all part of the cost of a Beagle puppy!
Because your Beagle will likely view any new toy as either a treat or a prey target, the first and most vital part of choosing the best toys for Beagles is to make sure the new toy is dog-safe.
You want to choose toys made of safe materials that are large enough they can't be swallowed.
Your Beagle will likely want to play hunt and catch with his toys, so avoid any toy with small detachable parts that could be accidentally (or purposely) ingested.
It is always smart to supervise your Beagle with brand new toys, especially if they are plush or food-based, just for the sake of safety!
Best Toys for Beagles to Chew
If you ask Beagle owners what the best chew toys for Beagles are, they will likely answer, "Anything!"
While this can be particularly the case during puppyhood and teething, the love of a good chew is also a hallmark of the Beagle breed.
When choosing chew toys for Beagles, to avoid confusion, try to avoid any toys that look too much like things you own that you don't want your Beagle to chew on.
Not only is this dog toy by oneisall* an amazing toy for easing the teething aches and pains of puppyhood (freeze it for extra relief), but it is infused with essence of bacon to make sure your Beagle will chew it.
This toy is also designed to help clean plaque and tartar off your dog's teeth.
There are three sizes (S, M, L).
Medium is sized for dogs 30 pounds and up.
This medium-sized wishbone-shaped chew toy by Nylabone* is designed for power chewers up to 35 pounds.
The toy has small bristles that help clean your Beagle's teeth while she chews.
This popular bacon-infused (flavor and scent) chew toy for dogs by Benebone* comes in three sizes (S, M, L) and is made completely in the U.S.A.
There are openings at both ends, so as your Beagle chews, his teeth will naturally stay cleaner.
Best Toys for Beagles for Interactive Play
Despite their traditional hunting role of forging on ahead of their human partners to scout and scent prey, Beagles are still very people-focused.
And because they have typically hunted in packs of other Beagles, this dog breed is just super-social through and through.
So you can expect your Beagle to need lots of interactive play time to stay happy, healthy, and out of trouble!
This fun and wildly popular toy by Outward Hound* features a cast of characters of your choice (squirrel, bee, hedgehog, bird) and a central hiding spot (tree, hive, log, house).
Your Beagle's task is to find the hidden prey.
This is definitely a toy for supervised play to be sure your Beagle doesn't chew and swallow the smaller prey pieces.
This super-durable and strong KONG flyer disc* is perfect for games of fetch.
Choose from red or black in three sizes (S, M, L).
The dog-safe materials also help keep your Beagle's teeth and gums cleaner as she retrieves and chews it.
While this nosework blanket by Sniffiz* was designed for solo play, it is more suited for interactive play time with Beagles to make sure there is no risk of ingestion.
This nosework feeding game hides pieces of kibble or other treats in the folds of the mat and your Beagle has to scent it out.
This is a toy tailor-made for a Beagle's strengths and interests!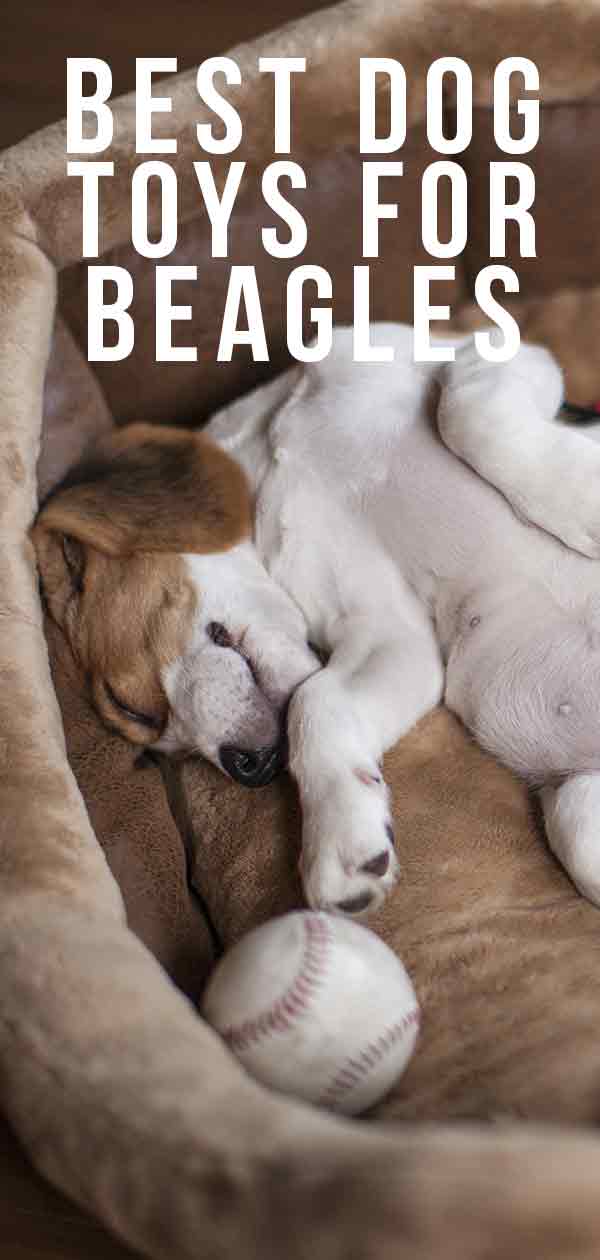 Best Toys for Beagles for Solo Play
Beagles are so social by nature that this dog breed is prone to separation anxiety when left on their own for longer periods.
However, since Beagles love food nearly as much as they love people, toys that are interactive.
They include treats or scents for extra sensory stimulation can keep your Beagle happily engaged for a time if you need to be away.
The Rocco & Roxie Dog Toy Ball* comes in two sizes (S, L) and features incredibly durable material.
You can offer it as-is or fill the hollow interior with nut butter or another soft treat.
This popular ball by Omega Paw* has interesting indentations in its sides where kibble can fall out when your Beagle plays with it.
Owners say even rescue pups who haven't had toys understand this toy right away.
It comes in two sizes (S, L).
Best Toys for Beagles for Treats
Because Beagles love to eat so much, choosing treat toys for your Beagle may be the easiest challenge you tackle!
This variation on the classic Kong by Petsafe* is shaped exactly like a squirrel.
Another extra is the prongs on the underside of the toy that you can trim as desired to make it easier to access the treats inside.
It comes in four sizes – the medium is designed for dogs 20 to 50 pounds.
This toy by OurPets* combines a puzzle and treats in one toy.
As your Beagle rolls the toy around, small bits of kibble fall out.
You can adjust the difficulty level to make sure your pup doesn't get bored.
This very popular and highly rated interactive treat-based toy* by StarMark hides kibble in a lower container.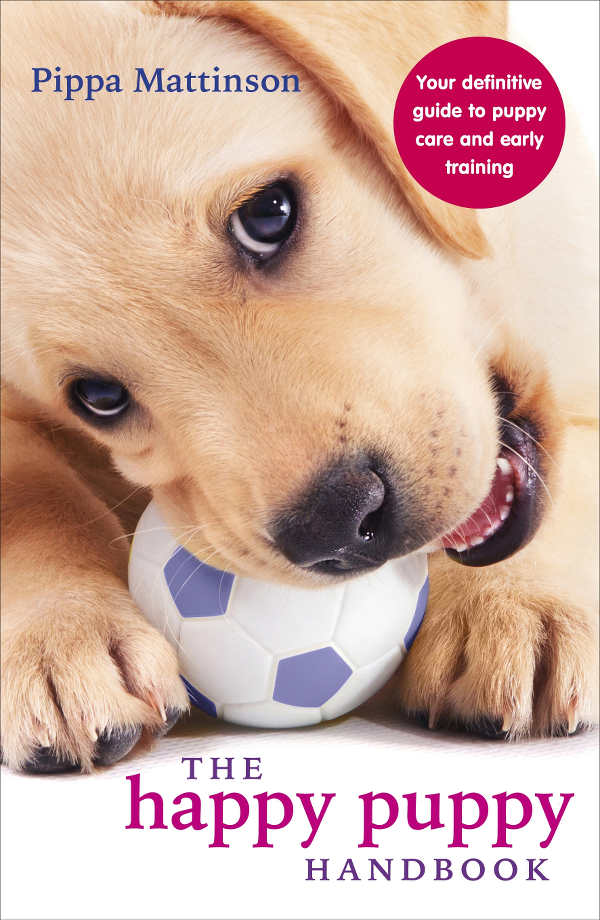 Your Beagle has to figure out how to move it about so that little pieces of kibble fall out.
The bottom is weighted so it wobbles and bobs as it moves.
It comes in two sizes (S, L).
Best Toys for Beagles Puzzles
As this article highlights, Beagles can become experts at puzzle-solving – if the motivation is tasty enough!
Be sure to supervise your Beagle with these toys to avoid accidental ingestion!
These popular treat-based puzzle games for dogs by Trixie Pet* come in several styles and levels of difficulty.
As your Beagle masters one level, you can move up to the next level to keep your dog engaged.
Nina Ottosson is one of the foremost designers and creators of canine puzzle toys*.
These toys also come in different levels of difficulty and can be used as slow feeders if your Beagle gobbles dinner too quickly.
This sturdy wood-based puzzle toy by SPOT* has specially designed compartments to encourage your Beagle to interact with the toy to find the treats.
Best Toys for Beagles
We hope this curated list featuring some of the best toys for Beagles will keep your Beagle pup happily playing for some time to come.
If your Beagle has a favorite toy, we'd love to hear about it.
Please post a comment to let other Beagle owners know!
Affiliate link disclosure: Links in this article marked with an * are affiliate links, and we may receive a small commission if you purchase these products. However, we selected them for inclusion independently, and all of the views expressed in this article are our own.
References