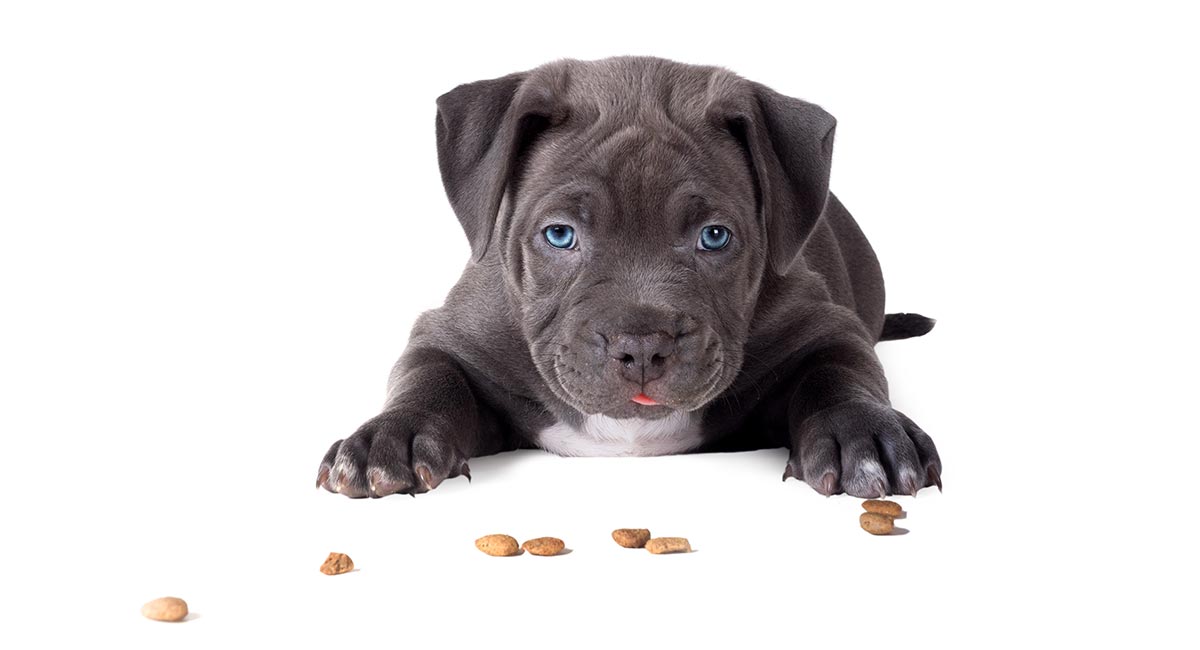 The best dog food for Pitbull puppies will provide all of the nutrition your developing canine friend needs. But it should also be one he enjoys!
Pitbull puppies have unique dietary needs. So you need to make sure you feed your puppy a homemade or commercial diet that has all the nutrition he will need at this crucial life stage.
As your puppy ages, you will need to change the quantity and type of food you feed your dog. But this should be done gradually and thoughtfully.
Here are some tips on how to find the best dog food for Pitbull puppies.
What is the Best Puppy Food for Pitbulls?
If you are thinking about raising a Pitbull puppy, you should know that these dogs are some of the friendliest and most loving dogs around. Despite the poor stereotypes that sometimes surround them.
They are prone to some health issues, such as food allergies. But these can easily be treated by finding the best dog food for your Pitbull puppy's unique dietary needs.
The phrase "Pitbull" can refer to several types of breeds. But this article will tell you everything you need to know in order to feed a majority of the popular Pitbull breeds.
When you bring your puppy home, make sure you know exactly what the shelter or breeder was feeding him. For the first couple weeks you have your puppy, the best dog food for Pitbull puppies will be whatever they were originally fed. This will allow your puppy plenty of time to get settled into his new home.
Once you are ready to transition into a new Pitbull puppy food, you should do so slowly. You can combine ten percent of the new food with ninety percent of the old on the first day, and then gradually increase the new food over the course of a week. This way, your Pitbull won't experience any digestive upset as a result.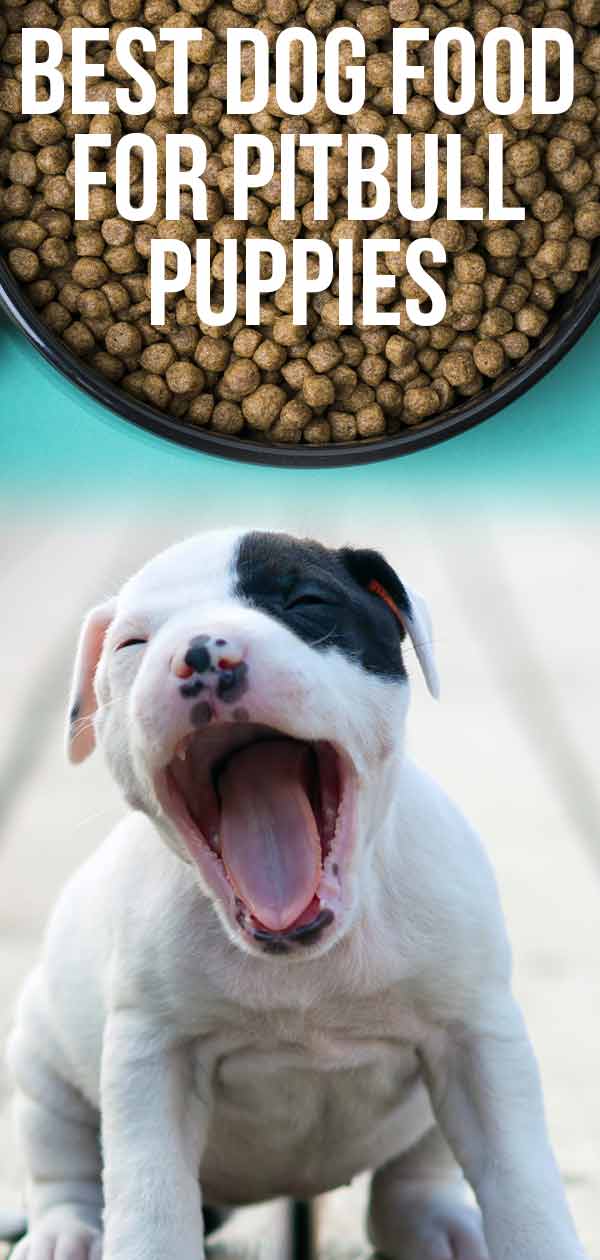 Best Diet for Pitbull Puppy
You should always consult your vet about the best dog food for Pitbull puppies. But if you're just getting started, there are some basic recommendations you should keep in mind.
Good puppy food for Pitbulls will contain at least 22.5 percent high quality protein. This is usually based on dry matter. But, the rest of the food matters too. Specifically how the proteins are put together and whether there are nutrients like phosphorus, calcium, or magnesium present.
Your Pitbull puppy can't thrive on protein alone. Too much protein and your puppy can struggle from joint problems and obesity. So, it is important that you avoid overfeeding your dog and that you adjust him to a high-quality, varied diet.
The best dog food for Pitbull puppies will provide this variety of nutrients.
Best Dog Food for Pitbull Puppies
There are lots of dog foods out there for you to choose from when it comes to selecting the best dog food for Pitbull puppies. You can select a commercial kibble or wet food. Or you can prepare your own raw or cooked foods for your Pitbull puppy.
The most important thing is that you find a dog food that meets the AAFCO requirements for growing puppies. But, the best dog food for Pitbull puppies will vary depending on your individual pup. If he has a food allergy or a sensitive stomach, you may need to be more careful about the ingredients in your puppy's food.
Hill's Science Diet Dry Dog Food
Hill's Science has several formulas of dry dog food. But the Hill's Science Diet puppy blend is perhaps the best dog food for Pitbull puppies if you want a nice, balanced combination of ingredients.
This food comes with ideal levels of calcium and other minerals to help support your pup's bone development. It also has DHA from fish oil to support eye and brain development, along with plenty of lean protein to help your dog build muscle.
Best Dog Food for Pitbull Puppies to Gain Weight
If your puppy started out as a small dog or dealt with a health condition that left him underweight, you may want food for your Pitbull puppy to gain weight. These foods tend to be higher in protein and calories. So you will need less food to provide your Pitbull puppy with additional calories.
IMPORTANT: Always consult your vet first if you suspect your puppy is underweight, or needs help gaining weight.
Bully Max High Performance Super Premium Dog Food
There are a lot of things we like about the Bully Max Dog Food. It uses real meat as the primary ingredient and has a whopping 535 calories per cup. This is much more calories than you will find in practically any other dog food. This dog food has never been recalled as it is triple-checked before it leaves the facility.
This dog food should not be fed to very young puppies. But is a great option for older puppies and can even be fed to adult dogs. It can even be fed to pregnant or nursing dogs, so it will be a suitable choice for your pup in all stages of his or her life.
Diamond Premium Dry Dog Food for Growing Puppies
The Diamond Premium Recipe is perfect as a dog food for Pitbull puppies. It has optimal levels of fat and protein to support your puppy, along with DHA from salmon oil to encourage brain and eye development.
This kibble has 31 percent protein with 20 percent fat. Plus, fiber and other essential nutrients.
The ingredients are sourced sustainably from all around the world to help make a difference in this best dog food for Pitbull puppies.
Best Dry Food for Pitbull Puppies
Kibble, or dry food, is one of the most popular and most convenient types of dog food. Generally it is easy to store and can be fed on the go. Kibble comes in all kinds of flavors and is easily digestible. Try to avoid fillers like corn, wheat, and fructose whenever possible.
Blue Buffalo Wilderness Protein Grain Free Puppy Food
The Blue Buffalo Wilderness dry dog food is a great choice for Pitbulls. Not only is it loaded with real chicken to satisfy your Pitbull puppy's cravings for meat, it also contains lots of protein to encourage early muscle growth and development.
This food also contains the fatty acids that are in a mother's milk, such as DHA and ARA, to help support the retinal health and cognitive development of your Pitbull puppy. It does not contain fillers like corn, soy, wheat, or preservatives.
Keep in mind that this is a dog food you will want to store in a cool, dry setting. Although it is not a wet food that spoils easily, it can go bad outside or in a hot garage.
Eukanuba Puppy Dry Dog Food Lamb & Rice
Eukanuba makes many different flavors of dry dog food for young puppies, but the Eukanuba Lamb and Rice formula is one of the most popular. Lamb is the first ingredient in this food, which can be fed to puppies until they reach 54 lbs.
This food provides your puppies with all the energy they need from carbohydrates, fat, and of course, protein. It has very small kibbles that are easy for your Pitbull puppy to digest.
Best Wet Dog Food for Pitbull Puppies
Wet dog food is another popular choice for feeding Pitbull puppies. Wet food contains about 75 percent water, and it makes it aromatic and flavorful for your Pitbull puppy to enjoy. Unfortunately, it spoils more easily, and it does not offer the same teeth-cleaning effect as dry kibble.
If you are feeding wet food, make sure you only feed wet food exclusively if the product says it may be fed this way. Otherwise, a Pitbull puppy that is fed only wet food may develop diarrhea.
Cesar Gourmet Wet Dog Food Variety Packs
If you have a picky eater on your hands, the Cesar Gourmet Wet Dog Food Variety Packs might be a good option. There are plenty of flavors to choose from in these wet trays, including filet mignon and rotisserie chicken.
These wet foods are made without grains. They can be fed to adult and puppies alike but you will not want to give your puppy a full tray. Only about half or a quarter of a tray mixed with some dry puppy food to help clean his teeth and prevent diarrhea.
Nutro Puppy Wet Dog Food
Another good dog food for Pitbull puppies is the Nutro Puppy Wet Dog Food. This food comes in multiple different flavors, such as lamb and potatoes. Meat is always the first ingredient in these wet foods, and they are always grain-free to help encourage rapid growth.
These wet dog foods are made with non-GMO ingredients and have the perfect amount of protein to help your puppy develop healthy muscles, bones, and joints. You can get it as a chunk formula or pate formula depending on which style your puppy prefers.
Raw Puppy Food for Pitbulls
A raw diet is also appropriate in some cases. There is not much evidence proving that a raw food diet is superior to a commercial diet. But there are arguments supporting both sides. Proponents of raw food diets believe that the raw foods make their dogs healthier and happier. Others argue that a raw food diet won't provide all the nutrients your dog needs.
Either way, if you choose to feed a Pitbull puppy a raw food diet, ask you vet to help plan a diet which meets all their nutrient requirements. A raw diet will include basic foods like meat, seafood, and vegetables. But you will need to prepare these yourself.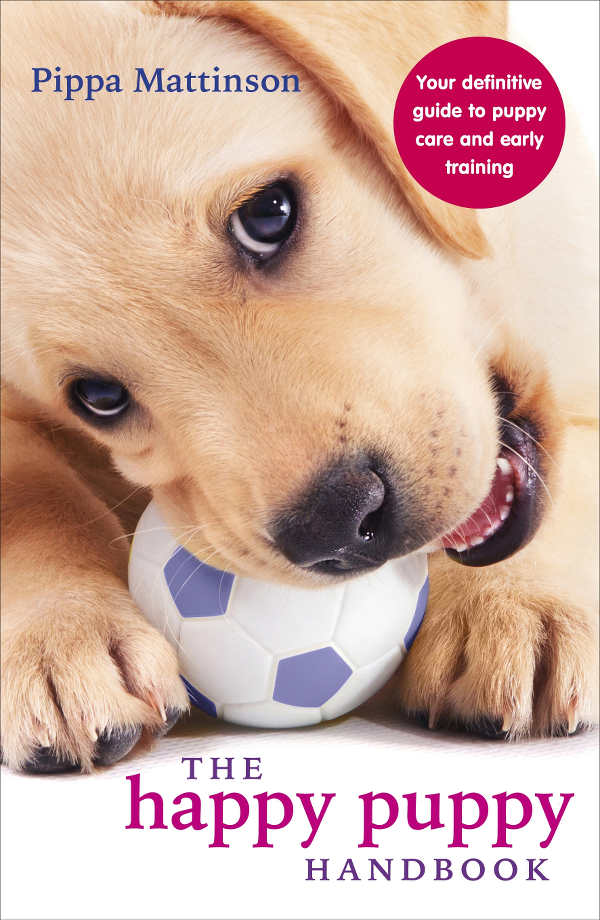 If you decide to feed a raw diet to your Pitbull puppy, know that it will not make your dog more "blood-thirsty," as many opponents of a raw-food diet argue. However, you do need to pay attention to hygiene. Just as bacteria in raw meat can make you sick, it can also make your Pitbull puppy ill, too.
How Much Dog Food For Puppy Pitbulls?
Many people assume that as their Pitbull puppy gets older, they can feed it more food. This is often not the case. The older your puppy gets, the fewer calories per pound of body weight he will require. He can also go longer between feedings.
This is because young puppies need lots of calories to fuel their rapid growth. As their growth slows down and eventually stops, they no longer need these calories.
If you are feeding a puppy younger than four months, you should provide him with four meals daily. This will shrink to two meals daily once your puppy is a full-grown dog.
In terms of the quantity, make sure you check the packaging on a commercial food. A commercial wet or dry food will tell you exactly how much you need to feed your dog. If you think the packaging may not be providing you with accurate estimates in terms of how much to feed, just check with your vet.
In general, you should feed your puppy twice the Resting Energy Requirement for his or her current weight. You will need to weigh your puppy regularly in order to figure this out.
What is the Best Puppy Food for Pitbull Puppies?
A Pitbull puppy is technically considered a puppy until about fourteen months of age. After this time, you may be able to switch to a food for adult dogs. Your puppy is all grown up and no longer needs the high protein provided in puppy foods.
Don't stress about trying to find the best food for bully puppy feedings. You can easily figure out the best food to give a Pitbull puppy by observing his or her unique behaviors, preferences, and health.
Hopefully, we have given you all the information you need to find the top dog food for Pitbull puppies.
What do you believe to be a good puppy food for Pitbulls? Let us know your thoughts in the comments.
More Pitbull Guides
References and Resources: