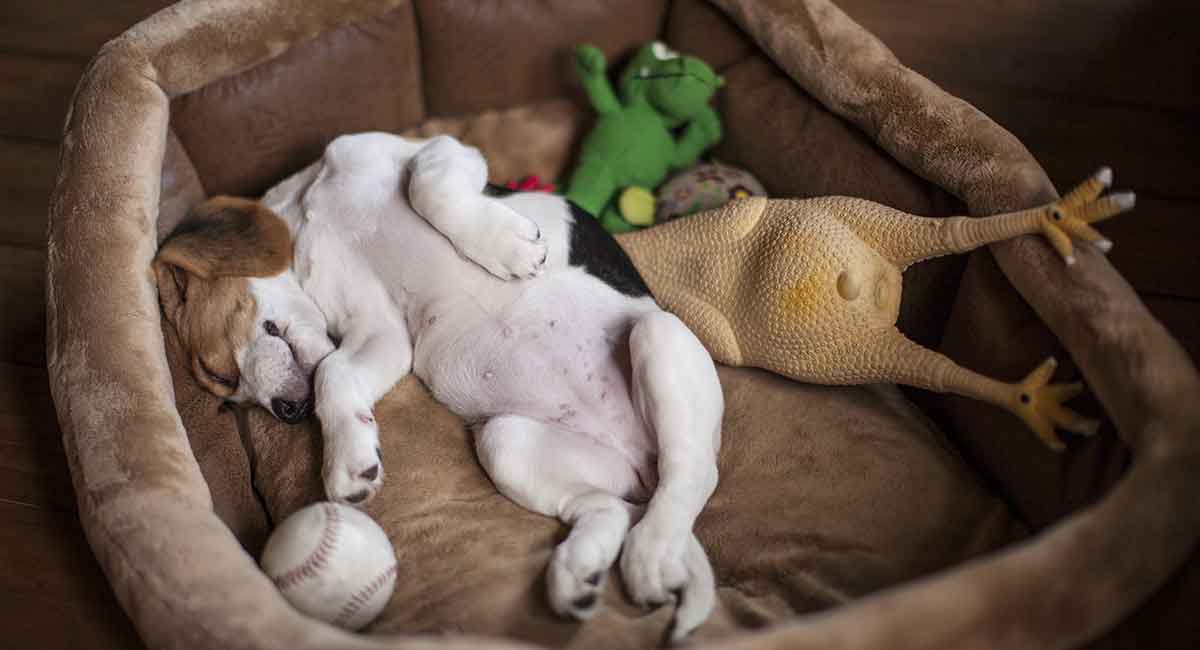 Our recommendations on the best dog beds for Beagles will dive into our top picks for Beagle beds, bedding, cushions, and more!
We'll also give our advice on choosing the right products, and finding the perfect fit (literally) for your puppy or adult Beagle.
Products included in this article were carefully and independently selected by the Happy Puppy Site team. If you decide to make a purchase from one of the links marked by an asterisk, we may earn a small commission on that sale. This is at no extra cost to you.
Beagle Dog Bed Options
Are you considering bringing home a Beagle puppy? Or are you seeking some suggestions for Beagle beds and Beagle bedding?
Well, you've come to the right place.
We've found some of the very best bed dog beds for Beagles online, with options for Beagle bed sheets, Beagle dog cushions, and more!
Before jumping into product suggestions, let's look briefly at what we should keep in mind when searching such products specifically for a Beagle.
More About the Beagle
A key consideration for this group of products is sizing.
Beagles are considered a small to medium sized breed of dog. That being said, there is some room for variation, as there are two distinct types of Beagles size-wise.
The smaller type, by adulthood, measures 13 inches in height or under, while the larger Beagle ranges 13-15 inches total height.
The smaller type falls under 20 pounds, and the larger can be expected to weigh between 20-30 pounds when fully grown.
Keeping these facts in mind is important when looking into Beagle bed products. That's especially true if you are shopping for a Beagle that has not reached its full, adult size yet.
Fortunately, these products often come in a wide range of sizes. Some even are designed to accommodate a puppy as it grows.
Now that we've established a general picture of the Beagle itself, we can now dive into our list of best dog beds for Beagles!
Beagle Bed
When bed shopping for any breed of dog, there are many options to choose from.
Beds come in different designs, with different materials, and each has its own benefits.
Our picks for the best dog beds for Beagles are meant to give you an initial idea of the different varieties available. That being said, there are many dog beds out there.
We will also discuss each bed's dimensions and weight limit, and pick out what will likely be the safest, best Beagle dog bed.
Top Bed Picks!
PLS BIRDSONG Paradise Bolster Large Dog Bed.* This extra soft plush and suede dog bed is a particular favorite on Amazon. The bed has comfy padded sides and comes with a pillow. It is also easily machine washable.
And don't be fooled by the product name—this bed comes in a small size, 20×24, which supports weight up to 30 pounds. This size is specifically recommended for Beagles.
Best Friends
Best Friends by Sheri OrthoComfort Deep Dish Cuddler.* The standard size of this bed is a great product if your Beagle is the smaller type.
The bed, boasting highly flexible walls as a key selling point, is best suited for dogs up to 20 pounds.
This bed is unique, as its bottom length measures 15 inches, but opens up and outward to 20 inches on top.
Another distinguishing feature of this bed is its high walls. The back wall rises to 12 inches, and the front tapers down to 9.
This special design aims to make your dog feel extra insulated and protected.
Another unique feature of the bed's design is its flexibility, helping it to mesh with various sleeping patterns.
Finally, the bed is machine washable and dryer-safe. And it comes in 14 different colors!
Barker Junior
Barker Junior 4" Pillow Top Orthopedic Dog Bed.* Here's a different bed type than the ones we've looked at so far.
This bed comes in a rectangular pad-type design, with no walls, but a pillow installed on one side.
This bed comes in sizes small to large, and the small size is the best choice for a Beagle bed. This size can accommodate Beagles even on the larger side.
The bed is recommended for dogs 20-30 pounds, and measures 27 inches by 18 inches.
This bed comes in three colors, and is made with firm foam, with a guarantee to keep its shape over time. It's also machine washable.
One thing to keep in mind is that the bed itself will not produce as much warmth as a closed-in type. So let's look at bedding and blanket options that can remedy that issue.
Beagle Bedding
Dog blankets, like the ones we're suggesting here, often come with many different uses.
With our recommendations below, we've made a point of pointing out featured uses for the individual products.
All of these blankets are sure to add warmth and comfort for your Beagle!
Comsmart
Comsmart Pet Blanket.* This highly-rated product is actually a package of 6 blankets, each 24×28 inches, thus providing ample room even for larger-sized Beagles.
The bedding is marketed as highly adaptable, for use inside pet carriers, placed on top of beds, or even as a picnic blanket.
The blankets are double-sided fleece, providing extra warmth.
Super Soft
Super Soft Warm Sherpa Fleece Plush Dog Blankets.* This double-sided blanket is ideal for small pets, such as smaller-sized dogs.
Made with fleece material, this blanket is designed to provide warmth even during colder seasons.
The blanket itself is on the larger size, 60×49 inches, providing lots of extra cuddle room and nesting for your Beagle.
DII Bone Dry
DII Bone Dry Microfiber Pet Blanket.* This 36×48 inches microfiber blanket is both comfortable and durable, a plush blanket that is easily machine washable, with stitching to stand the test of time.
It can be used around the house as well as inside a carrying crate.
Beagle Dog Cushion
These products tend to fall somewhere between blankets and mat pads.
They often look more like mat pads in shape and design, but have the extra "cushion" plush comfort that's a step above the softness of a dog blanket.
Some of these products can be used similarly to other products to line the interior of a dog crate, or as a supplement to a pet bed.
Personalized
Personalized Dog Kennel Mat—Large or Small Pad, Cute Washable Bed Cushion.*
This product comes in a mat pad design.
Running small to extra large, this cushion is advertised for multiple uses, from lining a carrier to general placement around the house.
Its polyester design gives the cushion a bit more firmness than you might find in a blanket.
This product also has a fun twist—it is customizable with your pet's name, and comes in many colors.
2PET
2PET Crate Pad Comfy Cushion.* This extra-soft cushion mat is designed completely flat, allowing your pup to lay down and sleep in a safe, flat position.
This product is machine washable and can be used alone or to line a carrier or crate.
Beagle Dog Accessories
Looking for even more ways to keep your Beagle warm and comfy? Let's take a look at some fun accessories to keep your Beagle warm.
Blueberry
Blueberry Pet 13 Colors Wool Blend or Acrylic Classic Cable Knit Dog Sweater.* This adorable dog sweater comes in a range of sizes and bright colors, in a cable-knit design.
With a combination of wool and yarn materials, this will help keep your puppy warm, without being too thick.
It is easy to put on your puppy and take off, and is machine washable.
Zwipes
Zwipes 779 Microfiber 5-pack Small Pet Cloths.* When you need to dry off your furry friend, these towels will get the job done quickly, while still being very comfortable.
Made with microfiber, these can be used as traditional drying towels as well as an accessory in a dog cage.
Either way, this is one more great option to ensure your Beagle's warmth and comfort!
Molly Mutt
Molly Mutt Dog Duvets.* This 100% cotton duvet cover can work wonders with covering a dog bed, coming in a wide range of sizes and colors.
If you need a quick fix to spruce up your dog bed, consider this easy to use, easy to wash product.
Top Crate Picks!
MidWest Homes for Pets Dog Crate.* This metallic dog crate comes in a wide range of sizes, with the 24 inch size recommended for small dogs.
The crate sizing will work well for most Beagles, and the crate comes with a divider, to modify the crate size while your Beagle is still growing.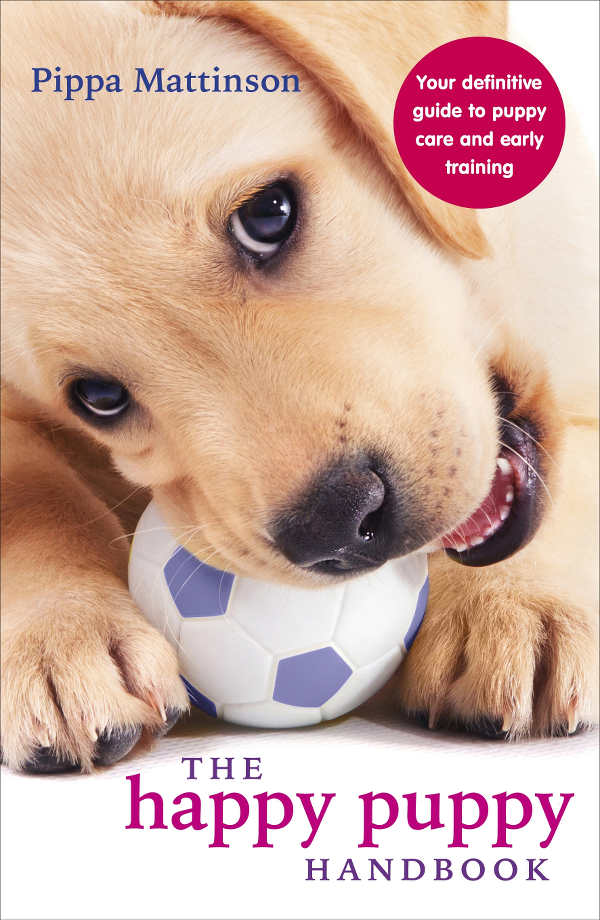 Other helpful features include a plastic pan with easy cleanup for puppy "accidents" as well as easy setup and deconstruction for hassle-free transportation.
The crate comes in single and double door types.
AmazonBasics
AmazonBasics Single Door & Double Door Folding Metal Dog Crate.* This crate similarly comes in a range of sizes and single and double door options.
The door uses two slide-bolt latches, with the cage itself made of strong metal wire with lots of ventilation.
This crate comes with a divider to accommodate a growing puppy.
Along with simple instructions for set up and deconstructing, and a bottom plastic pan for accidents, this particular crate is both safe and convenient.
Carlson
Carlson Pet Products Secure and Foldable Single Door Metal Dog Crate.*
Ranging in sizes, this metal dog crate's "small" option is meant for smaller dogs, due to its dimensions and weight support of up to 25 pounds.
This size is suitable for most Beagles, unless yours runs on the largest side of the Beagle growth spectrum.
With its bolt lock and strong overall construction, this crate will keep your Beagle safe and secure. Like other products, other key features include a bottom pan and easy set-up and break-down.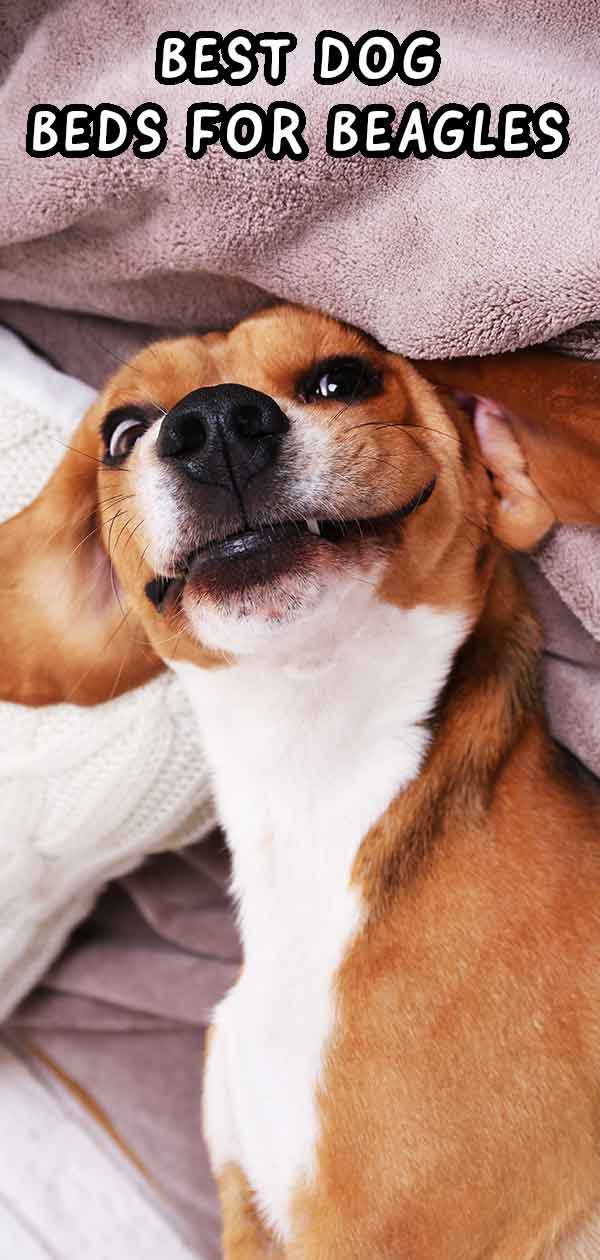 Best Dog Beds for Beagles
We hope our suggestions have helped you in your search for the very best dog beds for Beagles, and the many related bedding options.
Whatever you end up picking you have a world of fun, comfortable and safe Beagle bedding options at your fingertips!
Affiliate link disclosure: Links in this article marked with an * are affiliate links, and we may receive a small commission if you purchase these products. However, we selected them for inclusion independently, and all of the views expressed in this article are our own.
References
"Beagle Dog Breed Information." American Kennel Club
Donovan, Liz, "How to Crate Train a Puppy." American Kennel Club, May 19, 2016
Rice, Dan, The Beagle Handbook. Hauppauge, NY: Barron's Educational Series, Inc., 2000.