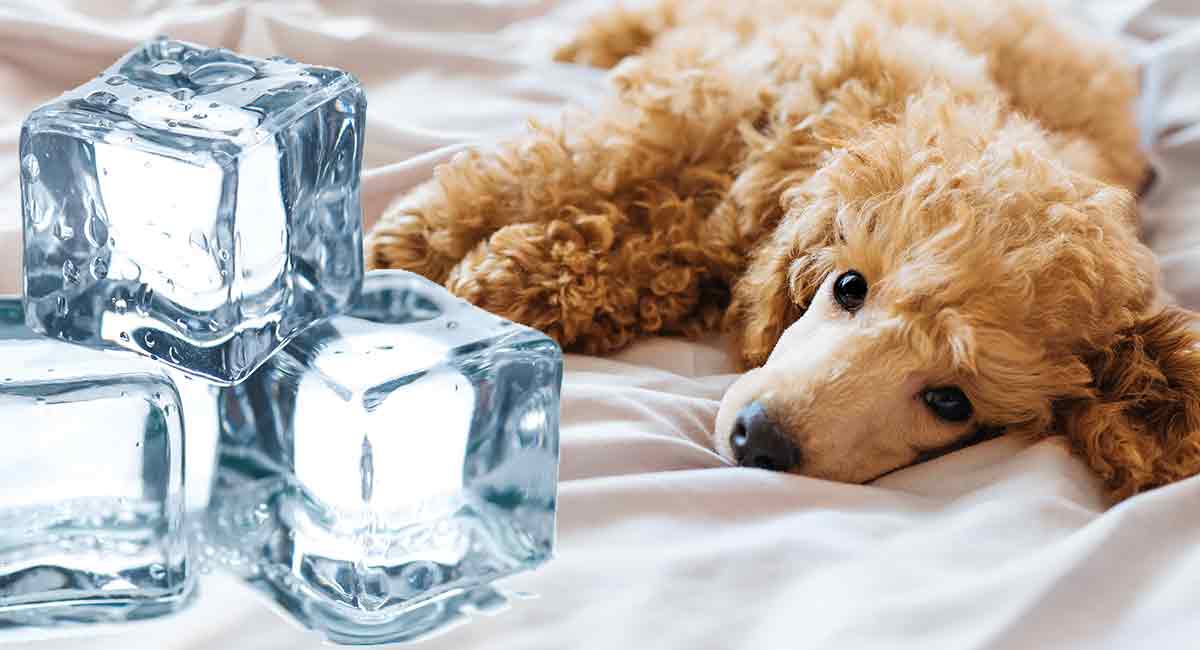 If you are searching the internet to find the best cooling pads for dogs, it won't take long to notice you have a great variety of options!
With this focused article, we aim to take the guesswork out of choosing the best cooling pads for dogs.
So you can pick a great one and help your dog feel cool and comfy right away or whenever the need arises!
Products included in this article were carefully and independently selected by the Happy Puppy Site team. If you decide to make a purchase from one of the links marked by an asterisk, we may earn a small commission on that sale. This is at no extra cost to you.
What is a Dog Cooling Pad, and Why Might You Need One?
Dog cooling mats are designed to be cool to the touch, and non-insulating when your dog uses them.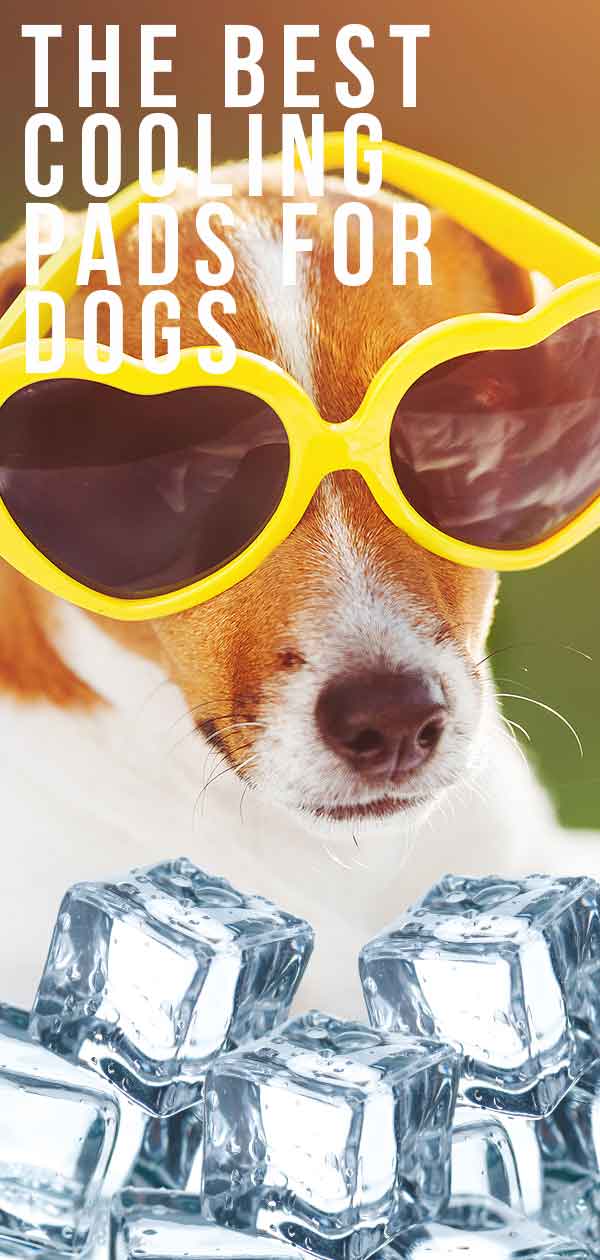 So it doesn't trap their heat near them in the same way a blanket does.
Cooling mats can be helpful any time a cold touch would be soothing – for example if your dog has hot spots or flea allergy dermatitis.
But most often, they simply provide a place to rest on a hot day.
If you live in a hot climate, you'll know that when the mercury soars, our dogs can get uncomfortable and fed up.
Alongside plenty of water, and access to shade and air conditioned spaces, cooling mats can be another weapon in your arsenal of tricks to keep them chilled.
Dog Cooling Pad Safety Tips
The best dog cooling pad is a great piece of kit to have.
But there are some things to bear in mind when you use it:
First, if your dog has a fever, a cooling pad is not a substitute for veterinary attention. Get proper advice as quickly as possible.
Next, cooling pads are a thoughtful way to make car journeys more comfortable your pup. But they're not enough to keep him safe if he's shut in the car on a hot day. Never take a chance where your dog's safety is at stake.
And finally, the best dog cooling mats are made with durability in mind, but none of them are completely chew-proof. Always supervise your pooch when he's using it.
And now, here are the dog cooling pads we think do their job better than the rest!
Best Cooling Pads for Dogs Elevated
These elevated cooling pads come with great dog cooling pad reviews and some useful extras – one has a cooling center, another has a canopy, and the third has bolsters!
This elevated pet bed by K&H* looks like a standard coolaroo at first glance but has a special dog chill pad in the center of it.
You just add room temperature tap water to the core and let it do its work to keep your dog cool.
This bed can be used indoors or outdoors.
It comes in medium and large sizes and holds up to 200 pounds.
This elevated cooling pad by PawHut* uses breathable mesh fabric bands with an overhead shade canopy to keep your pup cool indoors or outdoors in any season.
It comes in four sizes (24", 30", 36", 48").
You can also order it without the canopy*, if you prefer.
If your pup needs a bit of extra support and cushioning, this elevated pet bed with mesh center, 600-Denier waterproof fabric outer, and removable bolster pads on three sides by K&H* might be the perfect choice.
Choose from a small, medium, or large dog cooling pad.
Best Cooling Pads for Dogs Wearable
Wearable cooling technology can be a great investment if you have an energetic pup who doesn't want to stay still long enough to use even the best dog cooling pad to cool down!
Learn about a wearable dog cooling vest and a cooling bandana in this section.
This unique and innovative cold pad for dogs* by Ruffwear comes in the form of a vest.
The layers combine to push cool comfort in towards your dog's body and keep the heat out.
Sizing ranges from XXS to XL and is based on your dog's rib cage measurements.
This Ice Bandana by All For Paws* is another unique option if your dog loves to stay active but overheats easily.
This bandana comes in three sizes (S, M, L).
All you have to do is wet the bandana and put it on your pup and let it do its work.
Owners say it is sized small, so if your dog is XL you may want to try instead the K9 Chill Dog Cooling Collar* that comes in L/XL.
Best Cooling Pads for Dogs In Bed
These three dog bed cooling pad products are made by companies better known for their "people" products – Serta, Sealy, and Coleman!
This dog bed cooling pad by iComfort* is a bed and a pad in one.
It is made by Serta, a manufacturer of human mattresses and pads, and features memory foam for relief at pressure points and cooling gel technology to keep your pooch comfy.
It comes in L and XL.
Sealy is another human mattress and pad maker that has created a cooling gel bed for dogs*.
This dog bed cooling pad can also be a bed on its own.
It comes in four sizes (S, M, L, XL).
The base features pro-charcoal to keep odors to a minimum, and the cover is machine washable.
This dog bed cooling pad by Coleman* is great to use at home, indoors or outdoors, and you can also take it for road trips and camping adventures with pup.
It comes in blue, green, or red and will keep a temperature about 5 to 10 degrees cooler than the surrounding air.
Best Cooling Pads for Dogs Outdoor
Finding the right outdoor dog cooling pad may mean getting more than one.
For example, a stationary elevated bed for at home use and then a cooling wrap or towel for when you are on the go.
It doesn't get much easier to keep your active dog cool on the go and after outdoor play time at the park than with this Way 2 Cool Cooling Towel*.
Just wet this microfiber towel and drape it around your dog or spread it on the ground for an instant source of cool.
It comes in three sizes (S, M, L).
You really can't go wrong opting for a classic Coolaroo elevated cooling bed* which harnesses the natural power of air circulation to keep your dog cool.
This is Amazon's own version of the classic Coolaroo*.
The no-frills design is sturdy and economical and comes in five sizes ranging from XS to XL.
Best Cooling Pads for Dogs Self Cooling
These three self cooling pad for dogs products each offer a different way to help your dog keep cool.
This self cooling pad for dogs by The Green Pet Shop* comes in five sizes from XS to XL.
The gel pad uses pressure activation to keep your dog cool for four hour stretches.
Just 15 minutes fully recharges the pad for another four hours of use.
Users' Chillz cooling pad for dogs* reviews say that this product is a favorite for their pets
These gel mats come in M, L, and XL, and users say they run small so you may want to size up.
This unique pad by Pet Fit For Life* does double duty as a gel cooling pad and then a heating pad as well – just pop it in the fridge or microwave.
It is very small and best for toy breeds.
Best Cooling Pads for Dogs Electric
The electric dog cooling pad is a lesser-known option to keep dogs cool, but these two interesting products – both made for humans or pets – can be great options if your dog needs a bit more cooling power than self cooling gel or elevation can provide.
There are four versions of this unusual dog cooling system by Cool Buddy* – a mattress topper, a double pillow pad, a small pad, and a large pad.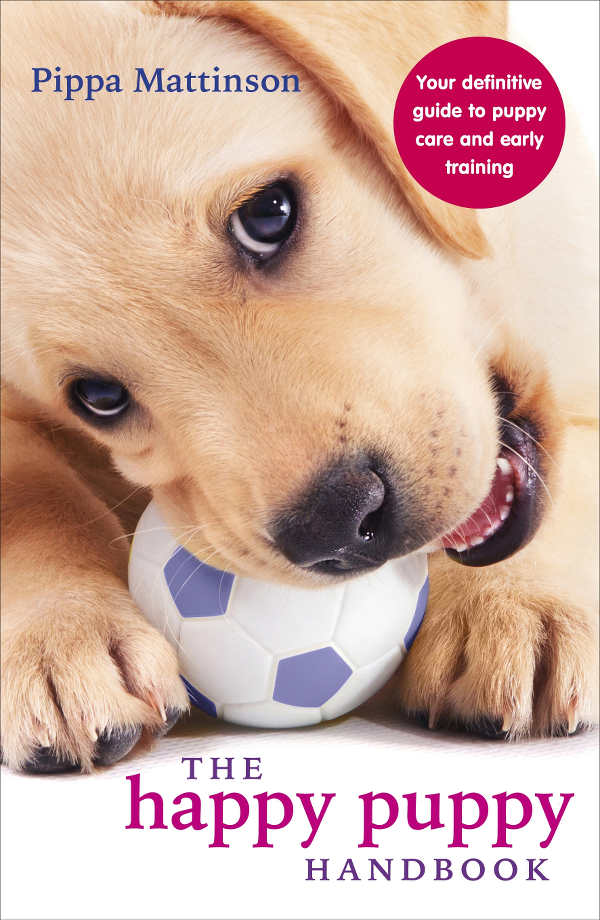 All work with an electric cooling machine that uses refrigerated water to keep your dog (or you!) cool.
This pad also comes with a remote control.
There is a Deluxe XL version*, as well.
Best Cooling Gel Pad for Dogs
Each of these cooling gel pad for dogs products offers something special to keep your pooch cool.
Learn about a kennel pad, an orthopedic memory foam cooling bed, and a self cooling mat for dogs in this section.
This gel cooling pad by Dogbed4less* comes in sizes ranging from S to XXL and Jumbo.
The pad comes with a waterproof liner and two denim blue covers.
This cooling gel pad for dogs combines pressure point therapeutic relief with cooling comfort.
This highly rated and popular self cooling gel pad for dogs* is designed to fit into your dog's kennel and comes in three different typical kennel measurements.
Best Cooling Pads for Dogs
We hope you have enjoyed this focused article reviewing some of the best cooling pads for dogs available for your pup!
How does your dog like to stay cool?
Please share your best tips for surviving hot weather in the comments box below!
Affiliate link disclosure: Links in this article marked with an * are affiliate links, and we may receive a small commission if you purchase these products. However, we selected them for inclusion independently, and all of the views expressed in this article are our own.
Resources
Blaney Flietner, M., "Keep It Cool for Pets on Warm Days," American Animal Hospital Association, 2018.
Williams, C., "Vet says it's up to you to keep your dog cool in the heat," WSBT News, 2017.
Block, K., et al, "Keep Pets Safe in the Heat," The Humane Society of the United States, 2018.
Leach, K., CVT, "5 Tips to Stay Cool During the Dog Days of Summer," Pet Poison Helpline, 2018.
Brooks, A., "How to keep your dog cool when temperatures get hot," Popular Science, 2018.