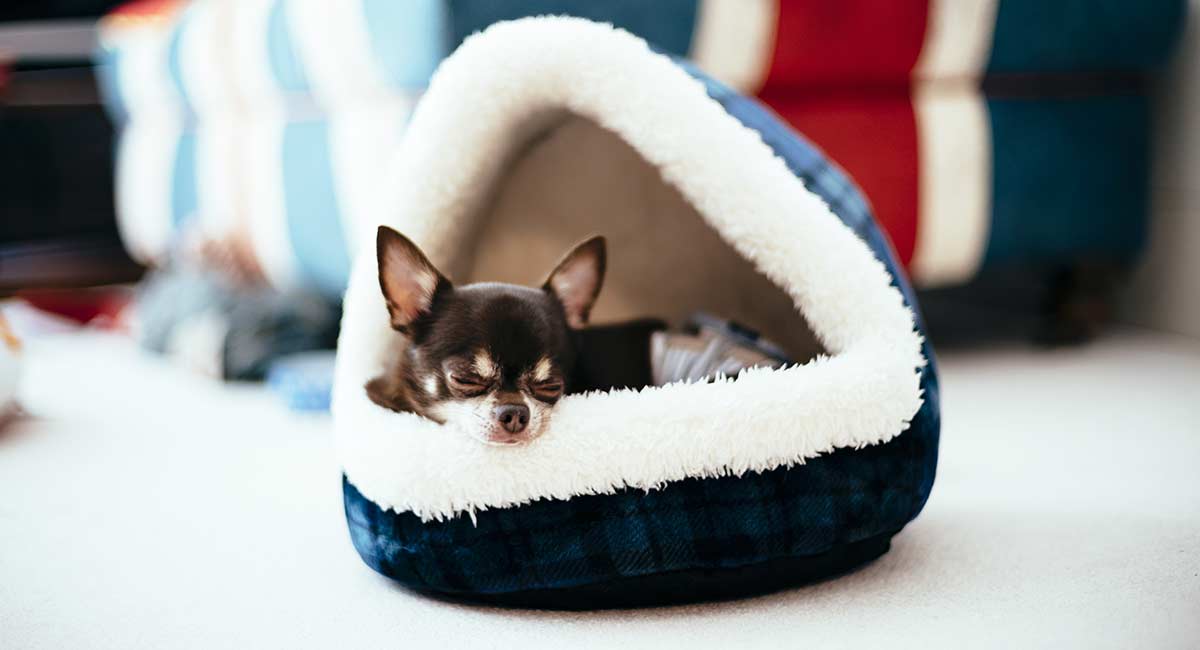 Best chihuahua beds to support their tiny bones and keep them comfy. 
The super-cute Chihuahua is the world's smallest breed of dog.
In addition to a specially designed tiny harness and mini-sized Chihuahua clothes, your little friend will really appreciate a Chihuahua bed.
In this article, we'll talk about the best Chihuahua beds.
We've also included some helpful reviews of and links to some of our favorites.
Products included in this article were carefully and independently selected by the Happy Puppy Site team. If you decide to make a purchase from one of the links marked by an asterisk, we may earn a small commission on that sale. This is at no extra cost to you.
Chihuahua Beds: Does Your Pup Really Need One?
Many owners love to have their tiny Chihuahua snuggled up in bed with them.
Although this can be cozy and psychologically comforting for both parties, is it really the best way for your pup to sleep?
Although an occasional cuddle before you both settle down for the night can be nice, having your Chihuahua in your bed all night is not a good idea for several reasons.
Human beds do not offer good support for small dogs.
Your mattress may be thick and supportive for you, but it won't curve or flex to absorb a tiny dog's body weight.
Your Chihuahua could be very uncomfortable, especially if he suffers from arthritis.
Older dogs and puppies can have a tendency to have toilet "accidents."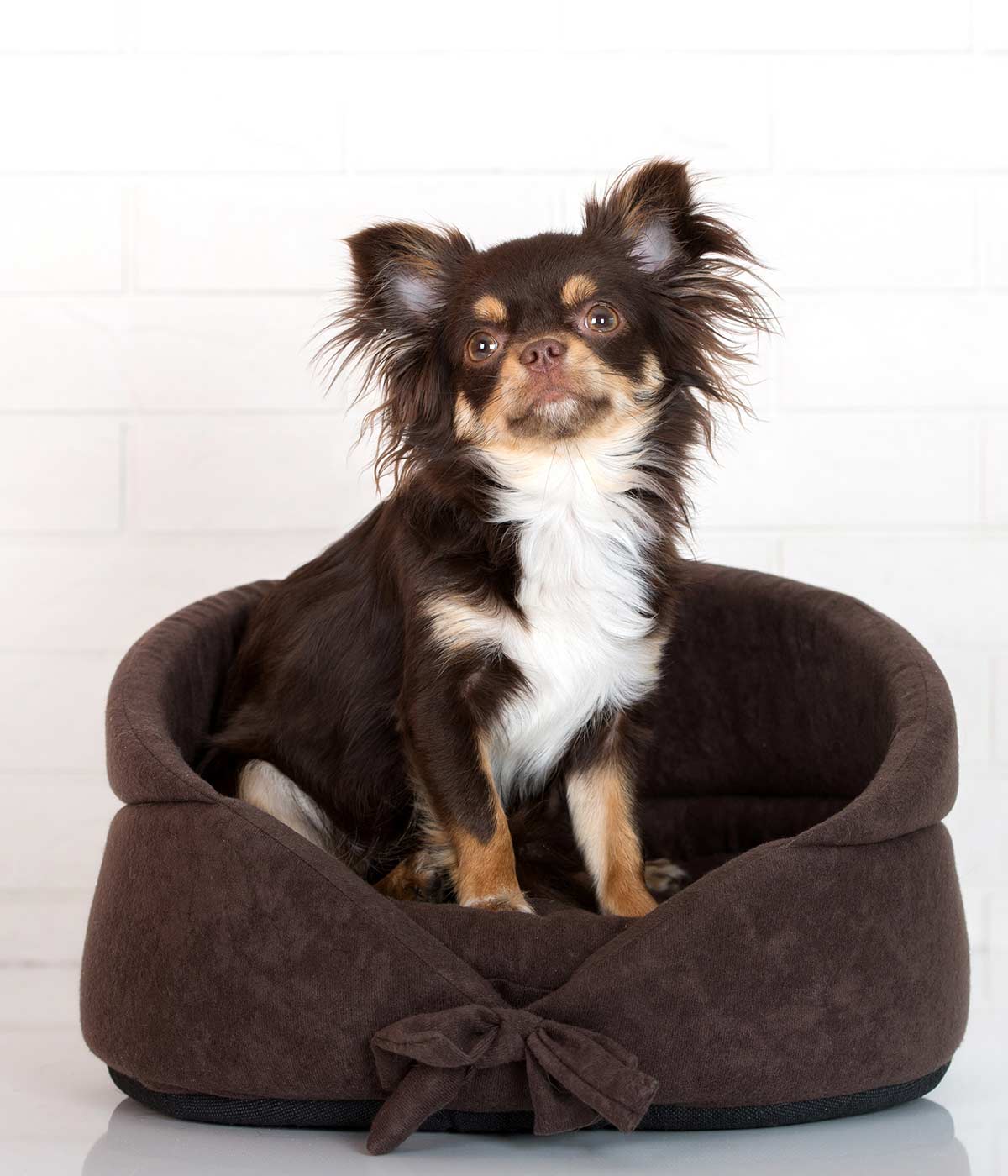 Even a small leak could leave your mattress soaked with urine, which can be difficult to completely remove.
There are tales of tiny Chihuahuas being injured while spending the night in their owner's beds.
There are plenty of small dog beds for Chihuahuas on the market, so there's really no need for your dog to share with you.
Best Beds for Chihuahuas
A good, quality Chihuahua bed will offer the following benefits for your pet:
Chihuahuas can be prone to hip dysplasia and patella luxation.
Your dog must have the right orthopedic mattress to ease the stress that both these conditions can cause.
Memory foam mattresses are perfect whether your Chihuahua is a puppy or an adult.
A comfy bed will give a tiny Chihuahua an important sense of security and safety, which is vital for the well=being of all tiny toy breeds.
This safety zone is particularly important for pets who are left home alone while their owners are out at work.
All dogs produce body oils.
These oils are essential to prevent your pup's skin from drying out and to keep his coat in good condition.
However, these oils can accumulate on pet beds, encouraging bacteria to grow.
Also, tiny drops of urine, flecks of feces and other miscellaneous bits of dirt and debris will gradually foil the bed.
It's important that you choose a Chihuahua bed that's washable.
Best Dog Bed for Chihuahua
In addition to the qualities we've already mentioned, look out for the following:
Look for a well-made and durable Chihuahua bed that will withstand daily use and regular washing.
The fabric should be chew-proof and of a style that won't snag your pup's nails.
Choose a Chihuahua bed that's made from washable materials and has an easily removable cover.
You'll want to wash your pet's bed at least once a month, so this is an important consideration.
Soft and Supportive
The mattress should be supportive and smooth, especially if your dog has arthritis or other joint conditions. Human-grade orthopedic foam is the best option here.
It's crucial that you pick the right size Chihuahua bed, especially while choosing teacup Chihuahua beds.
The bed should allow your dog to stretch out fully, but it should also allow him to snuggle into the sides where he'll be nice and warm.
There are several different styles of Chihuahua dog beds.
Here are our favorite pet beds for Chihuahuas.
All these options would make great Chihuahua puppy beds too.
Bolster Chihuahua Beds
Bolster beds are surrounded on three sides by raised cushion bolsters.
The bolsters provide the dog with a comfy pillow and allow him to snuggle against the sides of the bed, keeping him cozy and secure.
Because of the security they provide, bolster beds make great Chihuahua puppy beds.
The MidWest Deluxe Bolster Pet Bed* is made from lovely, soft synthetic fur and is surrounded by a comfy padded bolster cushion.
The easy maintenance bed is 100 percent machine washable and dryer-friendly.
This bed can be used alone or will also fit into a metal dog crate, dog house or pet carrier.
Friends Forever Premium Orthopedic Dog Bed* has a luxurious yet practical design.
The bolster is cushioned for extra comfort, and the mattress is made from human-grade mattress foam.
The chew-proof liner is water resistant, and the zippered cover can be removed and washed in your washing machine.
The bottom of the bed is covered with nonslip fabric, so your pet won't slide around in his bed if it's resting on tiles or bare wood.
The FurHaven Ultra Plush/Velvet Orthopedic Dog Couch Sofa Bed* is made from special CertiPUR-US® Certified Polyurethane Foam in an egg crate design.
The super-soft, faux fur sleep surface is soft and comfy, assuring you of a good night's sleep for your Chihuahua.
The bed has a washable, water-resistant base, and the machine washable cover is zippered for easy removal.
Flat Chihuahua Beds
Despite their owners' best efforts to provide comfort and luxury, some Chihuahuas prefer to sleep on the floor.
If this applies to your Chihuahua, he may prefer a flat bed.
A flat bed can help to prevent thinning fur and pressure points on the dog's elbows and hocks, whilst still allowing your Chihuahua to sleep on the floor if he wants to.
The Mora Pets Ultra Soft Pet Bed* comes in a selection of pretty colors and features a reversible side, so you can choose one to match your interior décor scheme too.
This flat fleece and cotton Chihuahua bed can be used in crates or pet carriers, as well as making a super-comfy bed.
The bed is fully machine washable and can be tumble-dried too.
The bed comes with a one-year manufacturer's warranty.
The Dogbed4less Orthopedic Gel Cooling Memory Foam Dog Bed* is made from hypoallergenic human-grade memory foam, providing pressure point relief and keeping your Chihuahua cool and comfortable.
The bed has a waterproof liner and two covers that can be removed for washing.
Elevated Chihuahua Beds
If you live in a hot climate, you may find that an elevated bed is best for your Chihuahua.
The increased airflow beneath the bed prevents overheating.
A raised bed is also suitable for use outside, perhaps in a nice shady spot.
Also, some Chihuahuas prefer a higher viewpoint, and an elevated Chihuahua bed can provide this.
You could place your Chihuahua's elevated bed next to your own bed at night—the next best thing to sharing.
The Coolaroo Elevated Pet Bed* is an extremely popular, best-selling, portable elevated bed.
The bed is designed to raise your Chihuahua more than 7 inches off the ground, allowing good air flow on all sides, so your pet stays cool.
The bed's platform is suspended to create low-impact areas for joints and pressure points, and breathable, high-density polyethylene eliminates hot spots.
The bed is washable (just use warm water and soap, and then rinse off with a hosepipe).
The frame is lightweight, fully portable and extremely durable.
You can also use this bed indoors.
The K&H Pet Products Original Bolster Pet Cot Elevated Pet Bed* with Removable Bolsters gives your pet the best of both worlds.
Your Chihuahua can enjoy the advantages of an elevated bed, as well as the comfort and security of fluffy, plush bolsters.
Non-skid rubber feet keep the bed from slipping on tiles, stone patios and wooden floors or decking.
Snuggle Chihuahua Beds
Some Chihuahuas love to burrow into a snuggly, cuddly cave bed.
These beds fold right over the dog, and are usually loved by puppies and tiny teacup Chihuahuas.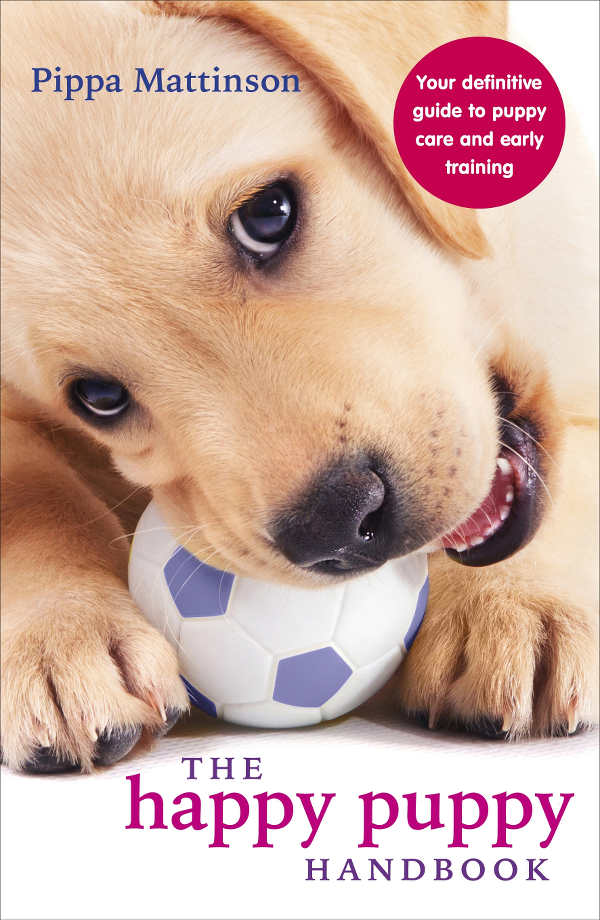 PLS BIRDSONG Original Cuddle Pouch Pet Bed, Dog Cave* is made from very high-quality, short floss fabric and polyester, and makes a perfect Chihuahua burrow bed.
The bottom of the bed is nonslip, and the whole thing is machine washable.
The Milliard Premium Comfort Plush Pet Bed* makes an ideal Chihuahua cave bed.
Your pet can burrow into the comfy, plush material for a great night's sleep.
The bed is machine washable on a low-heat cycle.
Best Friends by Sheri OrthoComfort Deep Dish Cuddler* is firmly in the category of luxury Chihuahua beds.
The gorgeous fleecy fabric is higher at the back of the bed than it is at the front, providing security, warmth and comfort, whilst allowing your Chihuahua to rest his head too.
The bottom of the bed is waterproof and nonslip.
The whole thing is machine washable.
Best Chihuahua Beds
As you can see, there are lots of options for owners who are searching for Chihuahua beds.
Remember to choose a bed that is made from durable, good quality materials so that it copes with daily use.
You also want a bed that is machine washable or easily cleaned so that you can keep it hygienic and smelling fresh.
All the Chihuahua beds we've reviewed here fulfill the most important criteria, so you can choose one of these with confidence.
Why not tell us about your Chihuahua's favorite bed, especially if it's one of those we've mentioned here?
Affiliate link disclosure: Links in this article marked with an * are affiliate links, and we may receive a small commission if you purchase these products. However, we selected them for inclusion independently, and all of the views expressed in this article are our own.
References and Further Reading:
The American Kennel Club