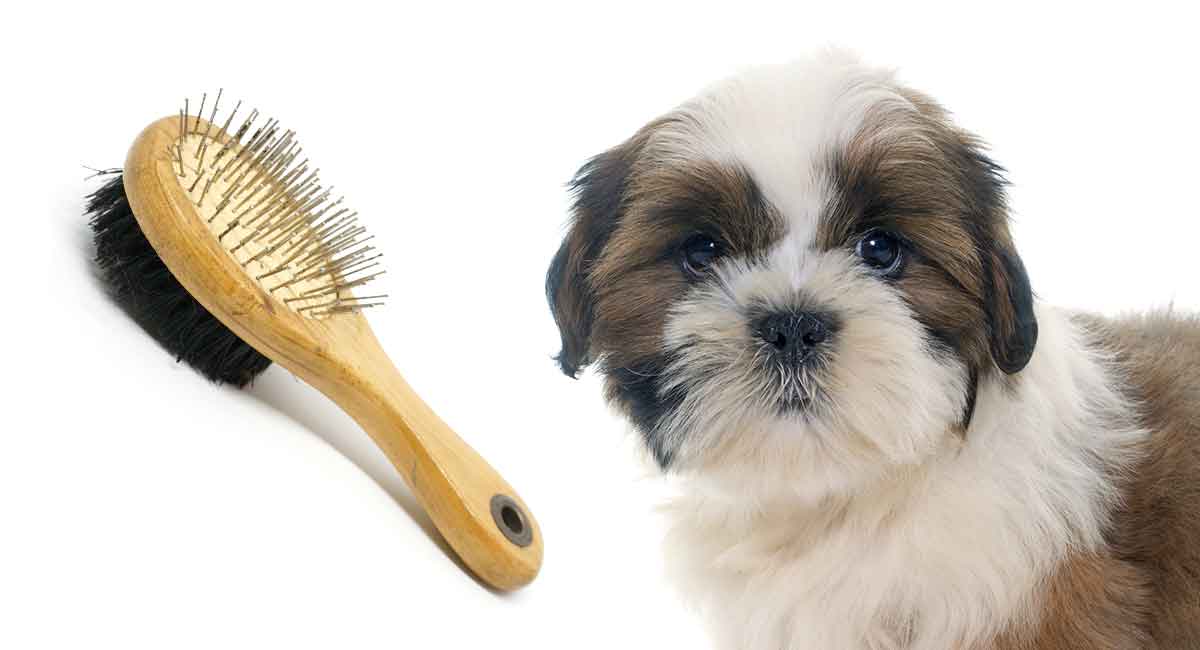 The best brush for Shih Tzu dogs is one that keeps their unique, long, lustrous locks healthy and lush. And the type you choose will depend on whether you keep their coat clipped short or let it grow out, show style! Shih Tzu fur come in lots of colors and patterns, but whatever the shade regular brushing is a must.
Contents
Shih Tzus are a delightful little dog, covered in one of the most coveted fur coats in the canine world. You can expect to see a waterfall of hair simply cascading down the sides of this charming dog. Oftentimes, the hair above the eyes is pulled up and tied into a topknot. And a flowing beard and moustache are not out of the question!
Best Brush For Shih Tzu Fur
Despite a flowing head of hair, Shih Tzu dogs shed a surprisingly small amount. The downside of this is that if you don't brush them, they will quickly get matted.
Long Shih Tzu fur needs a slicker brush, dematting tool and bristle brush.
Slicker brushes with round pins will massage the skin as you go, stimulating blood flow and making daily grooming a treat for your pup's senses. The dematting tool will work to the root and remove tangles. Finishing with a bristle brush will lift out dust and dirt and leave your dog's coat with a glossy shine.
Shih Tzus with a regularly maintained puppy clip might only need the bristle brush. But whatever style you choose, as you'll be using your brush every day, so look for ergonomic handle designs and sturdy shapes which are designed to last.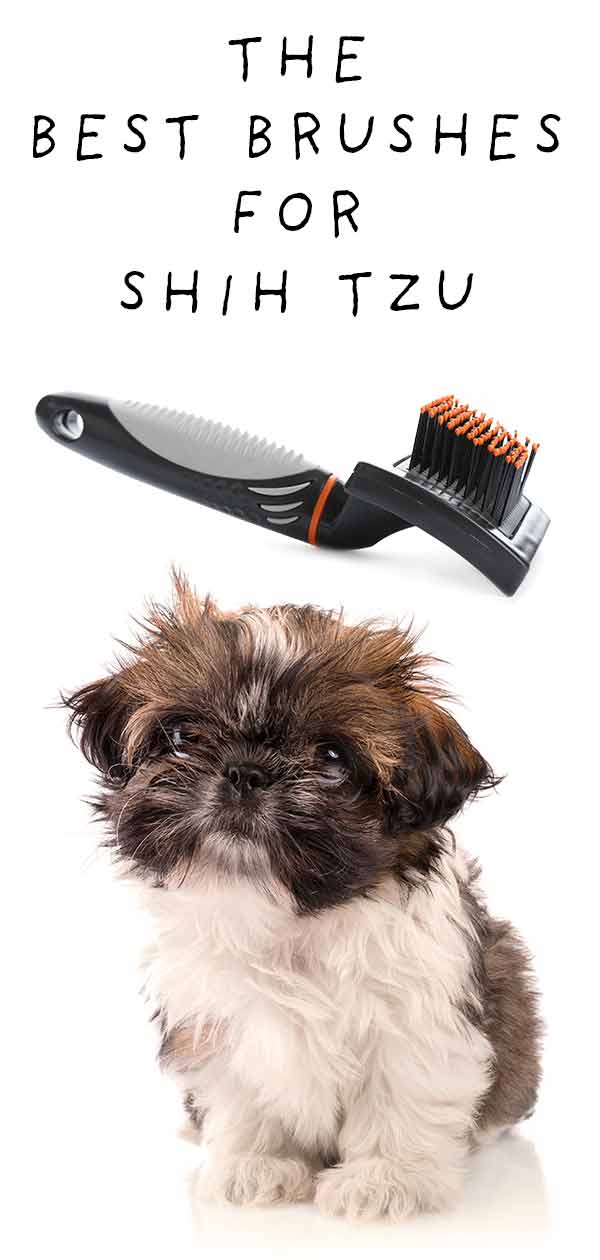 Slicker Brushes
Slicker brushes are an important tool to have within your doggie grooming arsenal. Remember that a long coat requires daily brushing, and a good-quality slicker brush with flexible pins will easily reach down to the undercoat.
Pet Paw Joy
The unique features of the petpawjoy square-shaped slicker brush* are sure to meet the needs of home-based groomers. Starting with the creative way in which you can manipulate the pins.
The brush is rotatable, meaning that you can shift the direction of the pins depending upon your desired grooming goal. Simply push the pins into an upward direction to provide a gentle massage as you brush. For better traction and ability to lift out dead hair and debris, push the pins into a downward shape to reach the undercoat.
LilPals
This excellent little slicker brush by LilPals* is just the right size for your toy Shih Tzu!
It comes in small and extra small, making it perfectly sized for your pooch's diminutive frame. Grooming your pooch with this slicker brush will help distribute the natural oils that keep the coat soft while pulling out the dead hair.
Glendan
This excellent rotatable slicker brush by Glendan* is the perfect choice whether your dog has a cascade of fur or a shorter style.
It does a great job of removing mats, dander, and trapped dirt. The protective-tip bristles provide a gentle massage as you brush. In addition, the ergonomic design features a comfort-grip plus anti-slip handle.
Shih Tzu Dematting Tools
A dematting comb is a must-have tool for owners of long-haired dogs. The useful brush has sharp teeth that make quick work of ridding your dog of tangles and mats. And is especially helpful with coats full of coarse hair or hair that tangles and mats easily.
Safari
This economical, stainless steel dematting brush by Safari* is recommended for use on pets with medium to long hair. It will easily work through coarse fur and even matted hair.
As an added bonus, the reversible blades accommodate either right or left handed owners! The ergonomic design on the handle features notched grooves and raised bars for a sure-tight grip.
Miu
If you need an extra compact tool for a tiny Shih Tzu, the Miu Color dematting comb* is the choice for you!
Stainless steel round teeth help to remove undercoats and loose hair without pulling, plus easily cuts through knots and mats. You can also use the small-sized dematting brush to shape and finish you pup's coat into a style of your liking.
GoPets
More than 2,000 happy pet parents recommend this professional-grade dematting comb by GoPets.*
You'll want to use the lower density side to remove stubborn mats and tangles. The higher density side is great for thinning hair quickly and controling shedding.
Best Bristle Brush For Shih Tzu Dogs
A bristle brush can be used daily. It is a wonderful tool for keeping the outer coat free of loose hair and dirt. Although Shih Tzus are not heavy shedders, those with long hair require daily brushing to prevent loose hairs from tangling with the rest of the coat.
Halova
Value is the name of the game with this wooden-handled, double-sided pin and bristle brush by Halova*.
It is perfect for use on young pups as well as mature dogs. The soft bristle side provides just the heft you need to gently remove dirt and loose hair from your dog's exterior coat. The pin side reaches further down to work through tangles and provide a gentle massage.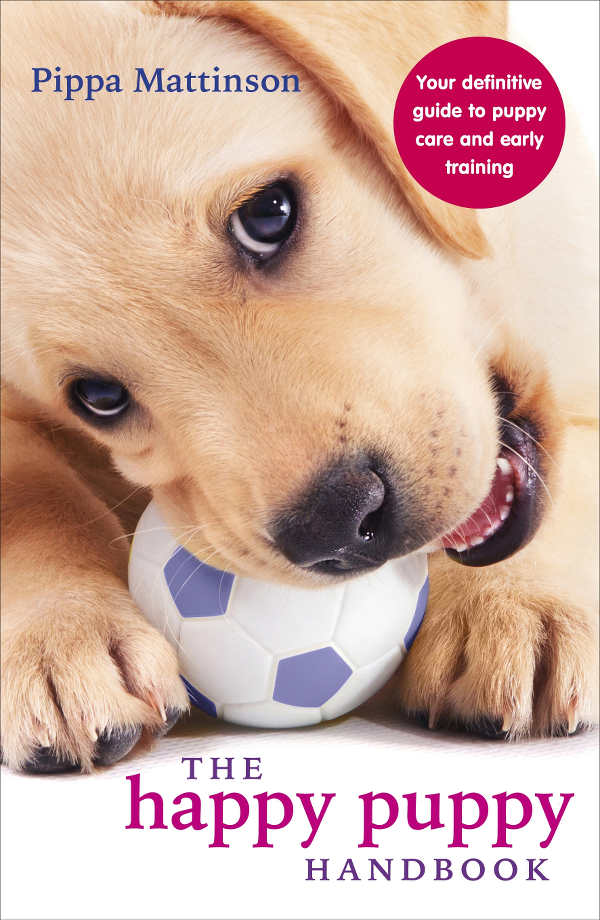 LA Beauty Labs
This amazing bristle brush by LA Beauty Labs* is one sure to please pampered pets!
The boar bristles on this attractive, stylish tool make quick work of removing shed hair. They help to distribute natural oil skin oils for a radiant, shiny coat.
Conair Pro
The clever design of this bristle brush by ConairPRO* makes it easy to fit in your hand, with an ergonomic design that keeps hand fatigue at bay.
The soft bristles will distribute the naturally occurring oils in your pet's coat, making her fur shiny and glossy. The hand-held brush is best for short coats, thus making it a good choice as a Shih Tzu brush for pets with clipped hair.
Affiliate link disclosure: Links in this article marked with an * are affiliate links, and we may receive a small commission if you purchase these products. However, we selected them for inclusion independently, and all of the views expressed in this article are our own.