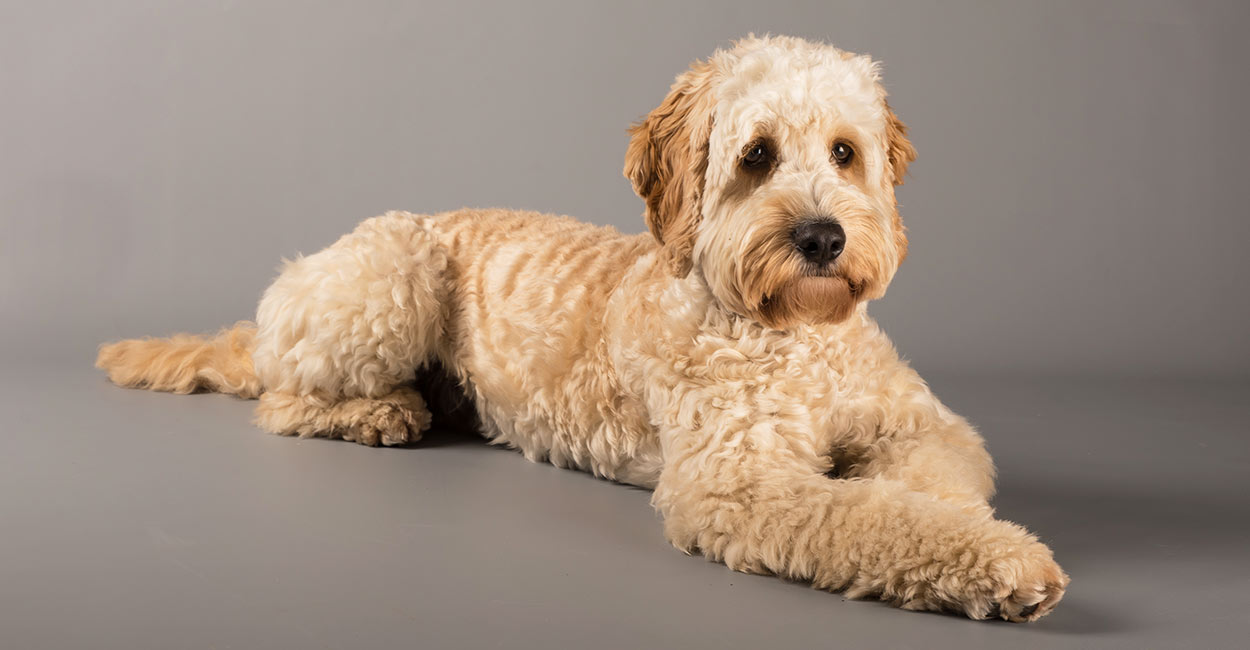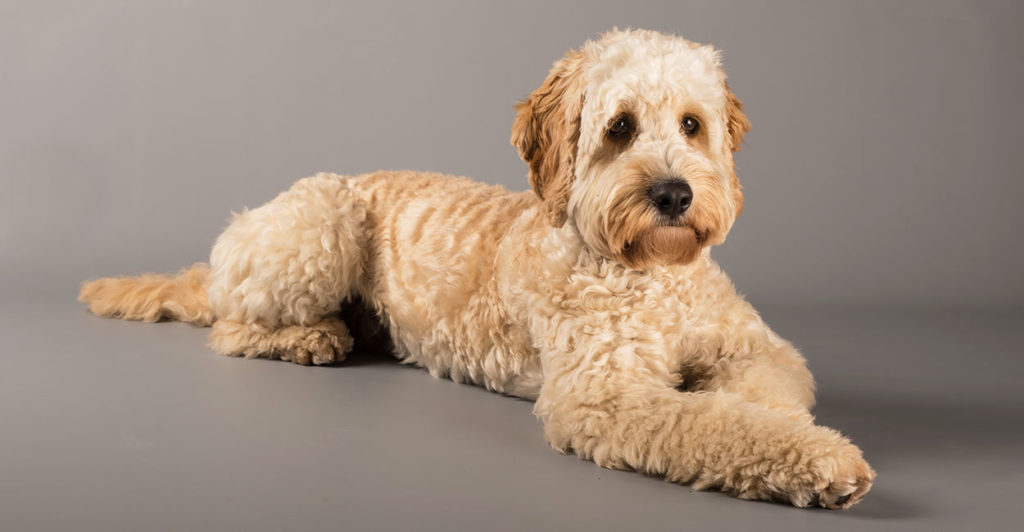 Finding the best brush for Cockapoo dogs is not a one-size-fits-all-dogs endeavor. A Cockapoo coat can be more like the Poodle or Cocker Spaniel parent, and your dog's coat may have a different texture as she matures. During puppyhood, you can usually get away with a basic Cockapoo brush and short daily brushing sessions. But, when your Cockapoo grows up and into his adult coat, it's time to get serious about specialized grooming tools. That means finding the best Cockapoo grooming brush for your dog's unique coat!
Contents
Cockapoo Grooming Basics
The Cockapoo is one of the most popular hybrid dog breeds on the planet. This endearing little bundle of liquid eyes and soft curls pops out looking cute and pretty much just stays that way!
Of course, there are some differences between the Poodle and the Cocker Spaniel coat that may show up as your Cockapoo sheds her puppy coat and starts to gain her full adult coat. This often happens around eight months old.
Coat Differences
The Poodle's thick, naturally curly hair is low-shedding and great if you suffer from allergies, but it cannot be considered low maintenance! In fact, Poodles of all sizes need near-daily combing and brushing that penetrates all the way through the coat and down to the dog's skin to remove trapped dead hair and debris. Otherwise, shed hair will develop into tangles and mats that can lead to skin infection.
The Poodle also needs lots of special attention to the ears. Since the outer ear flops over the ear canal, this sensitive area doesn't get much natural air ventilation and can develop infections easily.
The Cocker Spaniel has a very thick, full coat that sheds regularly and needs daily focused combing and brushing to stay free from mats and tangles. The Cocker also needs special attention to their floppy ears, which droop over the inner ear canal and can trap debris, wax, and infectious matter inside.
Grooming Tools By Coat Type
Any Cockapoo puppy in any given litter can fall more to one extreme or the other, or somewhere in between. For this reason, before investing a lot into high quality adult Cockapoo grooming tools, you may want to schedule an initial session with a professional groomer. This can help you learn about your dog's adult coat and discuss the best long-lasting tools to choose.
Happily, you will need the same basic Cockapoo grooming tools for a puppy and an adult dog. However, how you use them may differ depending on your pup's predominant coat type. This is a basic list of Cockapoo grooming tools you can work from:
Steel comb with rounded tines.
Slicker brush with rounded-end bristles.
Electric clipper set (for more poodle-type coats).
Nail clippers.
Teeth cleaning supplies.
Ear cleaning supplies.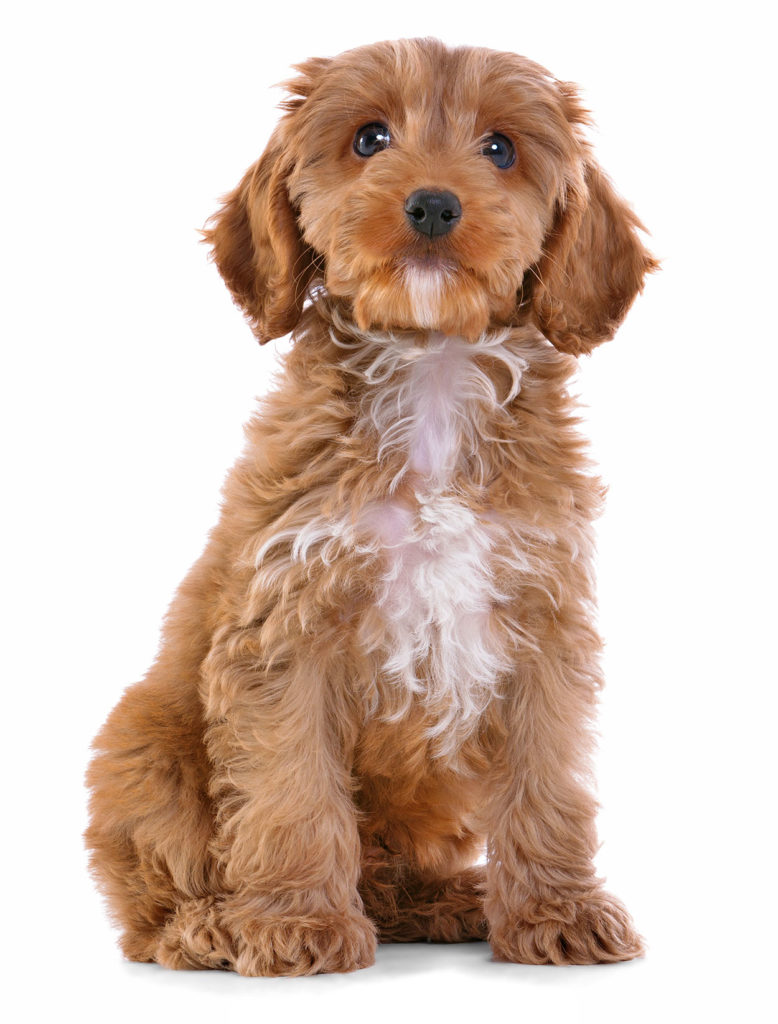 Grooming Your Puppy
For grooming a Cockapoo puppy, all you need is a basic comb, a soft bristle brush and about 10 minutes a day several times a week. During your daily combing and brushing sessions, you should also get your puppy used to having his teeth cleaned, and his ears checked and cleaned.
Nail clipping is another important task to include, although you probably won't have to clip your puppy's nails more than once every 8 to 12 weeks.
Cockapoo Grooming Guide
Always start with hand-stripping, which is easier than it sounds. Using your fingers like a comb, move them gently through your dog's coat, removing any trapped dead hair. Next, you can do the same with an actual steel comb.
Make sure the tines penetrate all the way down to the skin level but do not scrape your dog's skin at all. If you find a tangle or mat, you can try to gently work it out with your fingers. You might use a bit of detangling or conditioning spray to make this easier.
Then Break out the Brushes!
After dealing with any tangles or mats, you can use your favorite grooming brush (slicker brush or bristle brush) to brush out your Cockapoo's coat so it is soft and shiny.
If you want to clip the coat yourself, this is where the electric clipper set comes into the picture. Then you can turn your attention to teeth cleaning, ear cleaning and/or toenail clipping as needed.
Best Brush for Cockapoo Puppies
The best dog brush for Cockapoo puppy grooming is often a simple pin and bristle brush. Luckily, this is a brush that can still be useful during the adult years as well!
GoPets Pin and Bristle Brush
This popular and highly rated professional pin and bristle brush* can be used for short, medium or long coats. The steel pin side features safely rounded ends that give your dog's skin a nice massage as you brush. The nylon bristle side also features rounded ends for safety as you work out mats or tangles that are close to your dog's skin.
AtEase Accents
This pin and bristle brush* is made from eco-friendly, sustainable bamboo wood. The bristle side is made of soft rounded nylon and the pin side is steel with safe, rounded ends. It is easy to use, effective, and gentle on your dog's skin.
Wahl 2-in-1
You can choose from three sizes (small, medium, large) for this highly rated and popular pin bristle brush.* The handle is designed to be ergonomic for an easy grip and reduced wrist strain. The pin side features rounded steel pins and the bristle side features rounded nylon bristles.
Best Brush for Cockapoo Adults
Here is a list of popular and highly rated adult Cockapoo dog slicker brushes to help you choose the best dog brush for Cockapoo grooming.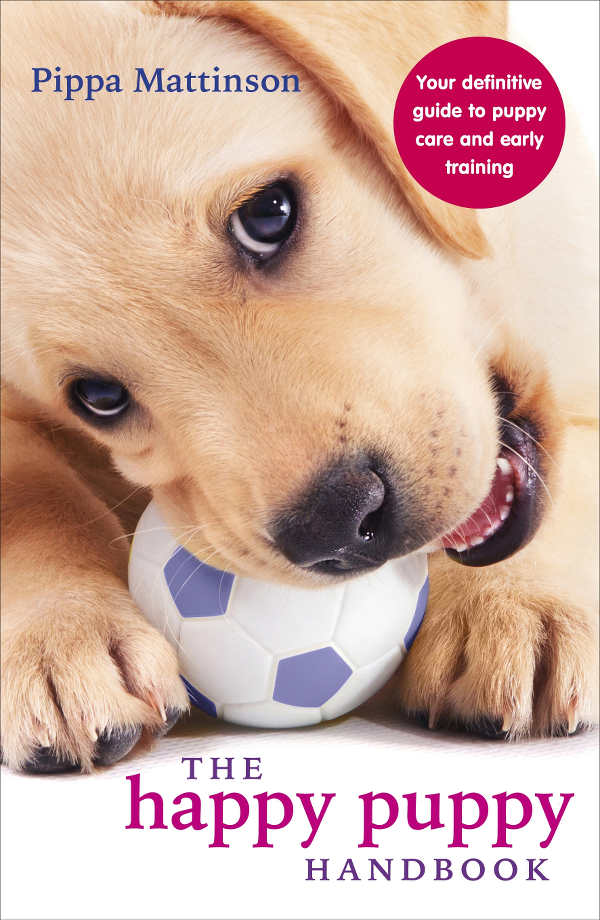 Hertzko Self Cleaning Slicker Brush
Investing in slicker brush* a for cockapoo grooming can be a smart choice, especially one as easy to clean as this one! This highly rated and popular brush has a push-button cleaning function that just pushes the hair out into a clump you can grab and put in the trash. Plus, the bristles are soft so they won't scrape your dog's sensitive skin as you brush.
The Pet Portal Pro
This is another popular slicker brush* for Cockapoo grooming that comes highly rated. You can choose from two sizes: small/medium or medium/large. It also has a simple push-button cleaning function.
Glendan Dog Brush
This highly rated and popular dog grooming brush* comes in two colors (blue, pink) and two sizes (small, large). The slicker brush face can rotate to ease wrist strain and help you groom harder-to-reach areas. The brush pins also have small balls on the ends that act as a skin massage.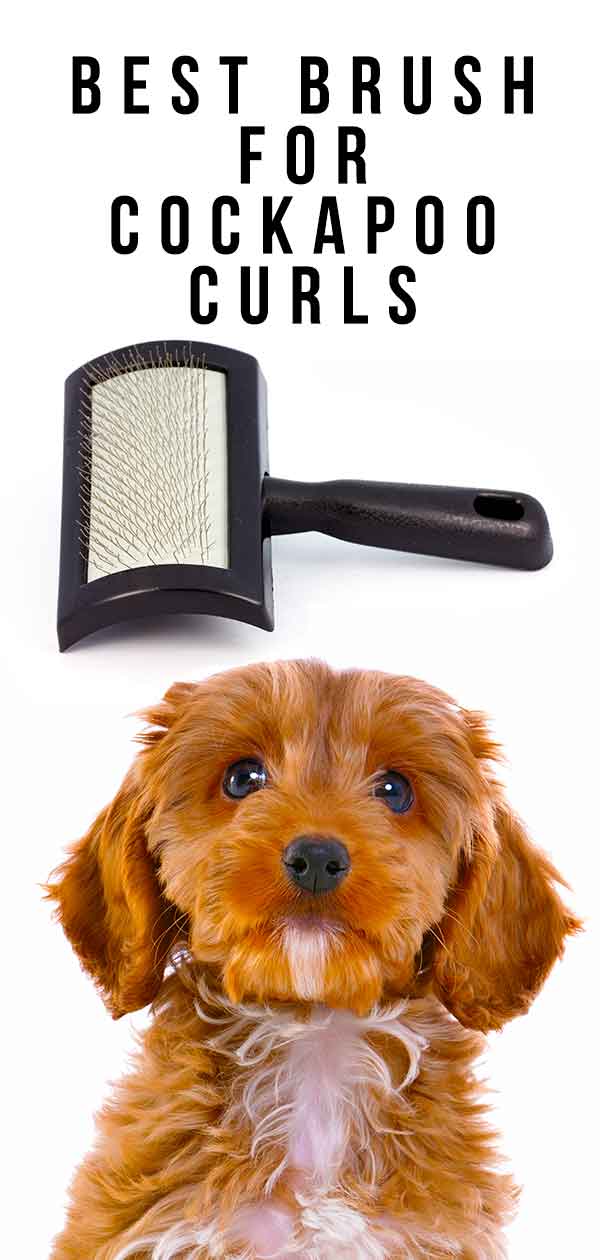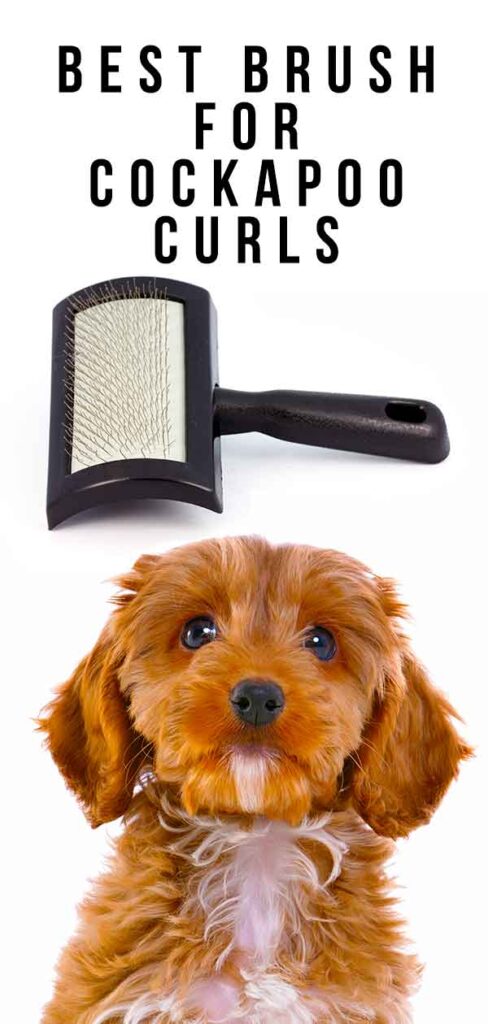 Affiliate link disclosure: Links in this article marked with an * are affiliate links, and we may receive a small commission if you purchase these products. However, we selected them for inclusion independently, and all of the views expressed in this article are our own.