The Beagle Shih Tzu mix is relatively new to the mixed breed scene.
While it is likely that these hybrids have been occurring for a while, they have only recently begun to get popular.
Many potential dog owners are interested in this mix, due to their laid-back nature and cute looks.
But everything about these dogs is not as it appears.
They are prone to quite a few health problems and might not be the best pet for every family.
To help you make an educated decision, we've gathered all the information you'll need to know about this breed into this article.
Where Does the Beagle Shih Tzu Mix Come From?
Beagle Origins
Dogs similar in purpose and size to the Beagle can be traced back to Ancient Greece.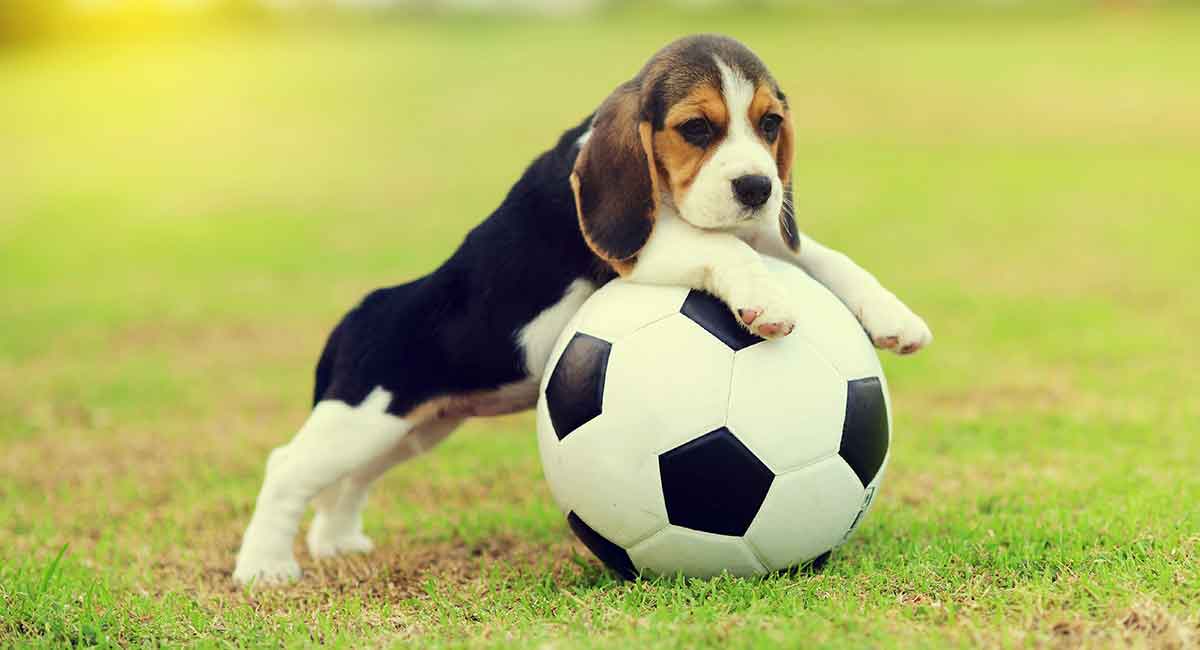 In fact, in ancient times "Beagle" was a generic word for a small hunting dog.
But it wasn't until the 1830s that the modern Beagle came into existence when Reverence Philip Honeywood acquired a pack of Beagles.
It is thought that all modern Beagles are descended from this pack.
But Honeywood was focused only on producing good hunting dogs.
It was another man, Thomas Johnson, who developed the dog to be attractive and a good companion.
These strains later combined and mixed to create the dog we know today.
Shih Tzu Origin
The Shih Tzu is an extremely ancient breed.
They come from ancient Tibet and China, where they were highly prized.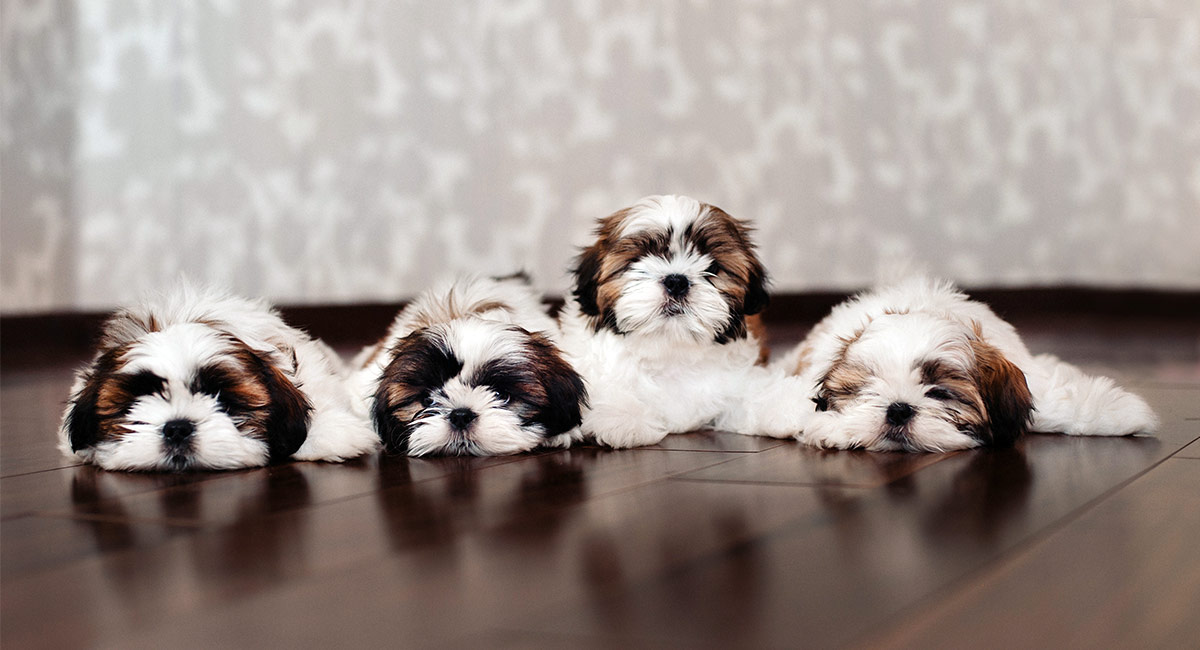 These dogs were so prized that they were not exported until the 1930s.
The first European standard for the breed was written five years later in 1935.
In the distant past, these dogs were used to guard monasteries.
However, they have been companion animals for a very long time.
The Mix
The Beagle Shih Tzu mix is a combination of these two dogs.
This hybrid can inherit traits from either parent.
There is some controversy surrounding the creation of hybrid dogs.
While they have occurred forever, many people claim that they do not make good pets because you never know what you're going to get.
However, others point out that hybrids are healthier than their purebred counterparts thanks to a process known as hybrid vigor.
Simply put, hybrids have a larger gene pool than purebreds.
This makes them less prone to genetic disorders and healthier overall.
Fun Facts About the Beagle Shih Tzu Mix
Beagles used to be very tiny.
The first Beagles were known as "pocket Beagles" because they were known for riding along with their masters in saddle bags.
The name "Beagle" means loud-mouth in French.
Queen Elizabeth I loved Beagles and is one of the reasons they are so popular today.
The Shih Tzu is an ancient breed.
They are likely over 1,000 years old.
Shih Tzu means "little lion" in Chinese.
The Shih Tzu almost went extinct after the Communist Revolution in China, when their premier breeder died.
All modern Shih Tzus are descended from only 14 dogs.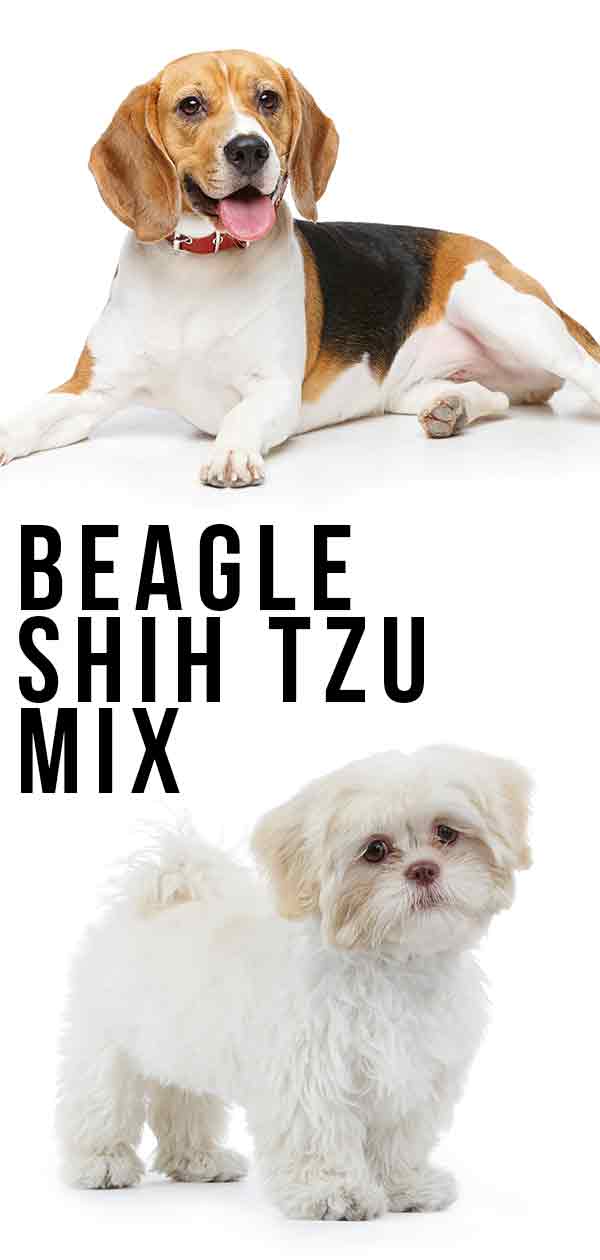 Beagle Shih Tzu Mix Appearance
Because this dog is a mixed breed, it can look like an even mixture of both parents or almost exclusively like one parent.
However, these dogs are typically smaller than a Beagle, making them closer in size to the Shih-Tzu.
They also commonly sport hair longer than a Beagle's.
Some even have hair as long as a Shih Tzu.
Another common characteristic of this mixed breed is the Beagle's long floppy ears.
The Beagle Shih Tzu mixed breed typically has a shorter muzzle than a Beagle's, often as short as the Shih Tzu's.
Coat color and pattern typically matches a Beagle's.
This mixed breed is a smaller sized dog, standing up to 11–12 inches at the shoulder and weighing anywhere from 15–25 pounds.
Beagle Shih Tzu Mix Temperament
As stated earlier, because this breed is a mixed breed, these dogs can inherit any traits from either parent.
Beagle Temperament
Beagles are commonly described as even-tempered and easy going, making them fantastic with kids.
They are a sturdy breed and can withstand how rough children can be.
Some would go as far as describing them as merry.
Beagles are intelligent, however they can be tunnel-visioned and determined.
This can make training difficult, as they can be single-minded due to their rabbit-chasing history.
Beagles love to be around people and other dogs and can warm up to newcomers very easily.
Because Beagles are so welcoming, they do not make good guard dogs.
They do make up for this by having a strong instinct to howl at strangers and the unknown, one of the Beagle's trademarks, which makes them excellent watchdogs.
Beagles are pack animals, making them prone to separation anxiety, which can lead to destructive behavior.
These dogs are known for aggression against their owners, however.
But this is mostly due to their one-track mind when it comes to tracking scents.
Some owners report that their Beagle fights back if the owner attempts to pull them off of a trail.
Shih Tzu Temperament
Shih Tzus, at an individual level, vary in temperament.
However, the breed as a whole is commonly described as loyal, affectionate, and outgoing.
To properly train a Shih Tzu, you must begin at an early age due to how stubborn Shih Tzus tend to become.
Shih-Tzus are good with kids and other dogs but can be aggressive toward larger and highly energetic dogs.
While not bred for being a watchdog, Shih Tzus perform well at this role because of their alert nature.
Some, though, do not perform well as a watchdog due to their affectionate nature.
Some tend to seek affection from anyone and everyone they meet.
Training Your Beagle Shih Tzu Mix
Because the Shih Tzu is stubborn at older ages, and the Beagle has a narrow focus, it is critical to train and socialize a dog of this breed at an early age to perform basic commands.
You should begin potty training as soon as possible.
Because the Shih Tzu is a small dog with a small bladder, they might have particular difficulties with potty training.
You should also begin crate training early but carefully.
These dogs can suffer from separation anxiety.
So it is really important to introduce the crate properly.
These dogs will have minimal to medium exercise requirements.
We recommend at least taking them on one walk a day and more if possible.
But all exercise and training sessions should be kept short due to their shortened faces.
Beagle Shih Tzu Mix Health
These dogs suffer from conformational defects due to their long backs and shorts faces.
These defects arise when a particular breed of dog is bred by humans for characteristics that aren't good for the dog's overall well-being.
Shih Tzu Issues
In the Shih Tzu's case, this comes into play with their unproportional back and squashed snouts.
This mixed breed can inherit both of these characteristics from their Shih Tzu parent, leaving them open for serious disorders.
A long back can cause them to suffer from intervertebral disk disease.
This disorder is caused because their spine is not adequately supported by their legs.
It can cause pain, muscle weakness, and even paralysis.
Their short snout causes all sorts of breathing problems.
These dogs cannot exercise for extended periods and are prone to overheating.
Beagle Issues
They can also be prone to epilepsy and Lafora's disease.
Both disorders are linked and inherited from the Beagle parent.
Beagles are also prone to hypothyroidism.
This is a disorder that is characterized by a body's inability to produce enough of certain hormones.
A lack of these hormones causes all sorts of problems within the body.
Sadly, most of these issues cannot be tested for prior to them occurring.
It is nearly impossible to say whether or not a particular puppy might experience one of these disorders down the road or not.
Grooming can be essential to ensure that this breed stays healthy.
If they have long hair like a Shih Tzu, weekly brushing and monthly trims will be necessary.
But if their coat resembles a Beagle instead, only the occasional brushing will be necessary,
Do Beagle Shih Tzu Mixes Make Good Family Dogs?
This mixed breed makes a fantastic family pet.
To avoid running into health issues, you may want to look into adopting an adult of this breed that is in healthy condition.
Rescuing a Beagle Shih Tzu Mix
As with any shelter or rescue, finding a specific mixed breed will be a game of luck and chance.
You will want to call ahead to your local shelters to see if they have the particular breed you're looking for.
Doing this will prevent you from spending all day in a car, traveling from shelter to shelter.
This dog should warm up to your home and family very quickly.
But patience and time is still needed.
Finding a Beagle Shih Tzu Mix Puppy
Finding a breeder that exclusively breeds this mix breed will be difficult.
However, breeders for mixed breeds are becoming more popular, so there is a chance you may find one!
Regardless, you must avoid adopting puppies from a puppy mill.
Puppy mills are known to have unethical breeding practices. Pet stores are also common consumers of puppy mills, so their puppies are likely to have come from a puppy mill.
For more information on how to find a puppy, check out our guide.
Raising a Beagle Shih Tzu Mix Puppy
It is during this time as a puppy that you want to try and train your new dog.
This breed may be difficult to train due to their stubbornness and laser focus.
Be sure to use treats to make this a positive experience.
Aside from training your new puppy, you will want to know how to properly feed a dog if you've never done it before.
Beagle Shih Tzu Mix Products and Accessories
Because Beagles have a strong chase drive, having toys that encourage chasing or running after a toy will aid in entertaining this mixed breed.
It is also important to consider their small size.
You do not want to get a toy that they can't even pick up!
These dogs should also not use leashes.
Their shortened faces make it hard enough for them to breath already.
They do not need the added encumbrance of a leash.
Instead, we recommend getting a harness.
A harness will prevent unnecessary strain and keep your pooch breathing as properly as they can.
Pros and Cons of Getting a Beagle Shih Tzu Mix
Cons
Among some of the most frustrating traits, these dogs can inherit are their stubbornness and single-track focus.
These traits make it very difficult to train these dogs when they grow older.
Other cons for this breed include back problems for both parent breeds.
On the Shih Tzu's side, vision and breathing issues develop.
Pros
However, with the best of these traits, this breed can be one of the most perfect house pets.
This mix breed is good with children, too.
Similar Beagle Shih Tzu Mixes and Breeds
We cannot recommend this dog due to their inherent structural defects.
Instead, we recommend taking a look at some other healthier dogs.
The Beagle by itself is a good choice.
They are laid back dogs that are generally pretty healthy.
Other dog breeds of interest may include breeds from the hound, toy, non-sporting, and companion groups.
Dogs similar to Beagles include
American and English Foxhound
Rhodesian Ridgeback
Harrier
Otterhound
Dogs similar to Shih Tzus include
Maltese
Pomeranian
Bichon Frise
Yorkshire Terrier
Beagle Shih Tzu Mix Rescues
There are no rescues for this mixed breed, but there are plenty for their parent breeds.
If you have a rescue that you think belongs on the list, comment below!
Is a Beagle Shih Tzu Mix Right for Me?
While we cannot recommend this breed due to the health issues related to the parent breeds, they do make fantastic family pets.
They are good with children and show deep affection for their owners.
They are, however, difficult to train.
References and Resources
Duffy, Deborah. "Breed differences in canine aggression." Applied Animal Behavior Science. 2008.
Nicholas, Frank. "Hybrid vigour in dogs?" The Veterinary journal. 2016.
Priester, William. "Canine intervertebral disc disease — Occurrence by age, breed, and sex among 8,117 cases." Theriogenology. 1976.
Hegreberg. "Inherited progressive epilepsy of the dog with comparisons to Lafora's disease of man." Federation Proceedings. 1976.
Riviere. "Effects of Familial Hypothyroidism and Subtotal Surgical Nephrectomy on Gentamicin Pharmacokinetics in Beagle Dogs." Pharmocology. 1984.