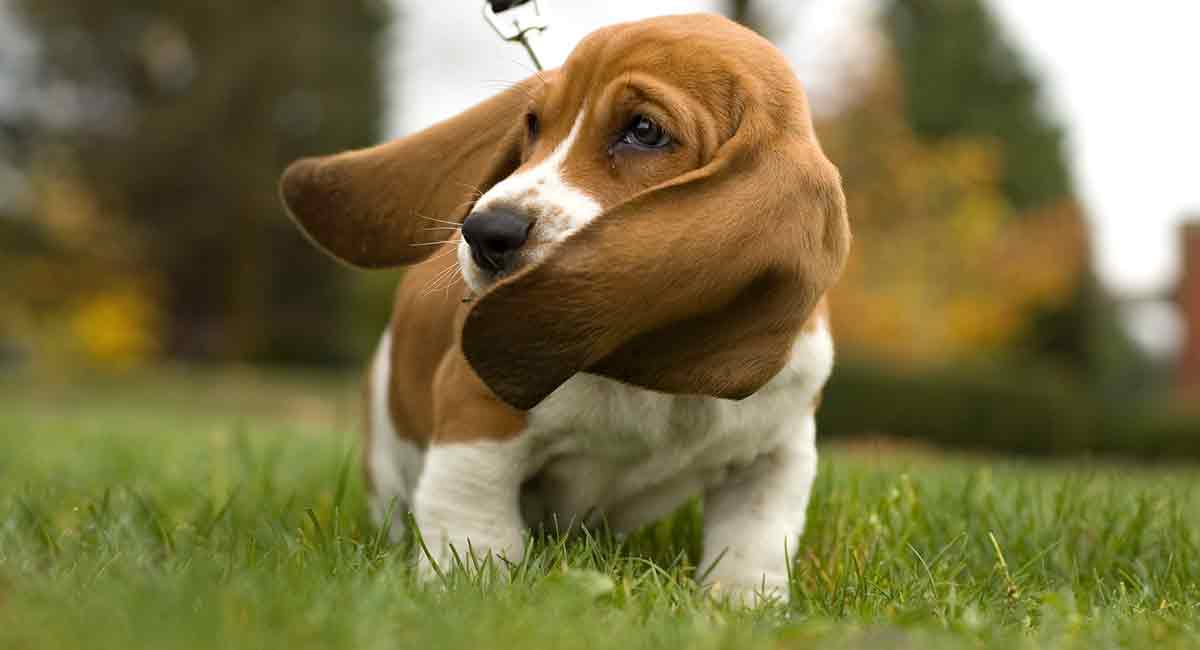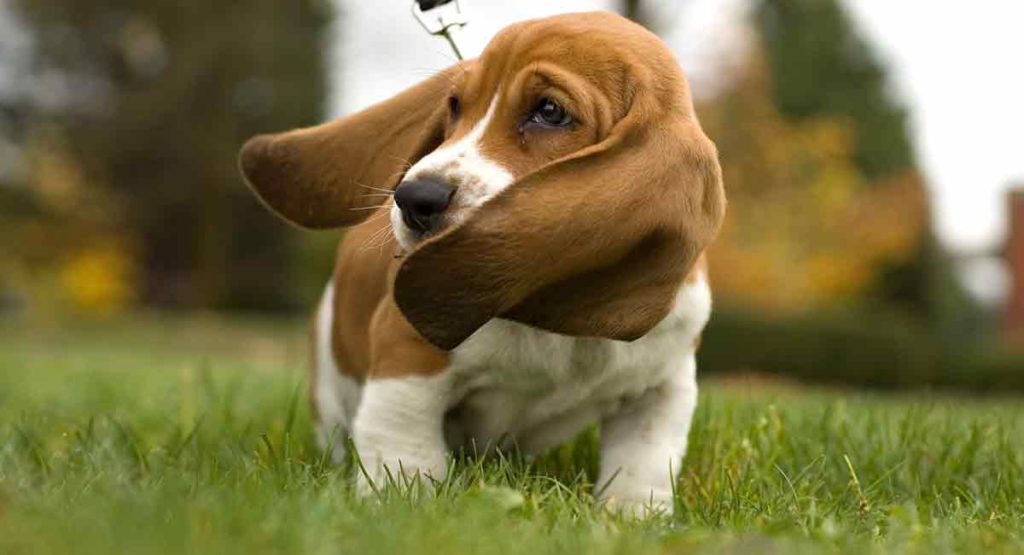 Basset Hounds pack a lot to love. With their melancholy expressions and extra-long ears, these easy to recognize breeds are irresistible to dog lovers everywhere. And since your Basset Hound is going to be your new best friend, you owe it to him to give him a moniker that suits his personality, right? Here are my favorite Basset Hound names, and some creatively inspired ways to choose your own.
Contents
There really aren't specific rules for naming your Basset Hound. But there are some good guidelines! Make sure you are comfortable repeating it over and over again, especially during the puppyhood and training stages. Try and ensure their name is something that is easy for him to remember, and easy for you to say.
Best Basset Hound Names
Riley
Duke
Tucker
Buster
Chester
Bonsai
Rocky
Jack
Toby
Lulu
Ruby
Bailey
Murphy
Middy
Buster
Pepper
Twitch
Thatcher
Sparky
Max
Female Basset Hound Names
Penny
Roxy
Lucy
Missy
Princess
Girlie
Sadie
Vicki
Maggie
Lady
Heidi
Molly
Misty
Ruby
Princess
Maddie
Bonnie
Minnie
Zoe
Gracie
Male Basset Hound Names
Milo
Leo
Finn
Cruz
Beau
Dallas
Crush
Mack
Griffin
Bernard
Denzell
Thor
Phoenix
Angus
Harvey
Ryker
Fidel
Dirk
Winston
Xander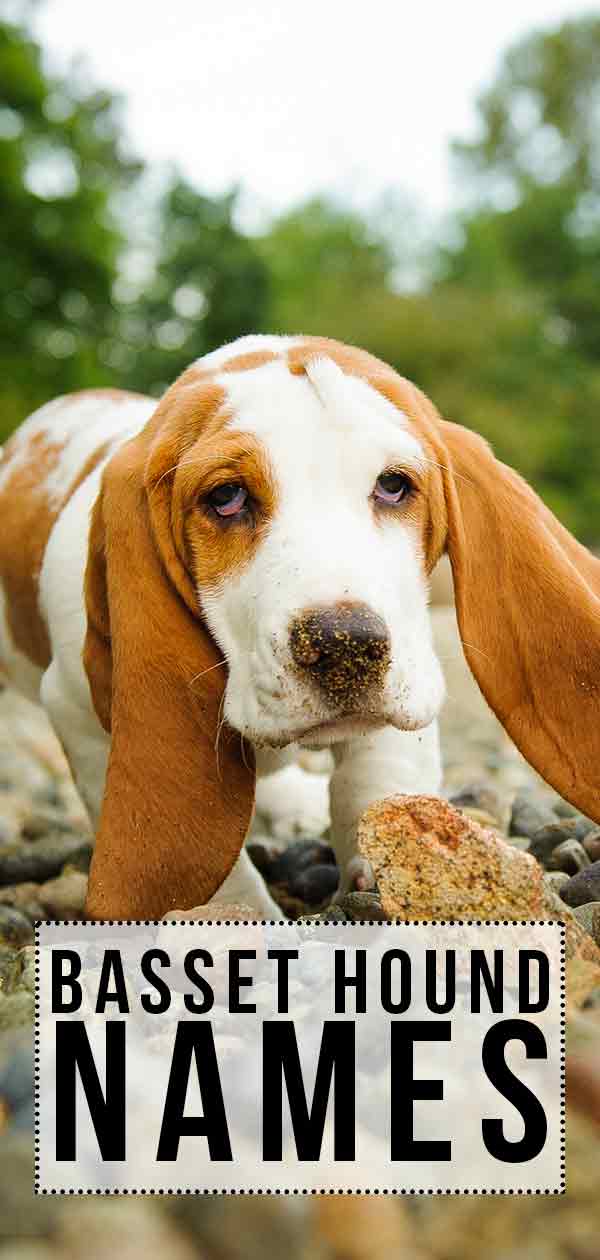 Badass Basset Hounds
Forest
Jax
Clover
Dex
Cason
Elvis
Maximus
Tyson
Ryder
Harley
Kace
Lux
Presley
Swaggy
Breezy
Beckett
Quinn
Nixon
Topher
Porter
Cute Names
Basset Hounds are adorable. There is no other way to put it. Their long ears, sad eyes, and that slow, wagging tail. Ready to melt?
Button
Tater Tot
Mite
Bubbles
Puddles
Tootsie
Cupid
Hiccup
Peanut
Tinks
Bambi
Baby
Flower
Angel
Gizmo
Twiggy
Daisy
Cutie
Lucky
Cuddles
Funny Ideas
Is your dog clumsy? Quirky? Silly? If you or your Basset Hound is a total comedian, then you may want a name that perfectly fits your hilarious demeanors.
Stumpy
Shortie
Inch
Madam Ears
Twig
Artoo Dogtoo
Teensie
Sherlock Bones
Dumbo
Sir Drools-a-Lot
Jimmy Chew
Putt-Putt
Subwoofer
Sir Stubbins
Sir Wigglebottom
Munchkin
Sergeant Wags
Lady Droolsbury
Winston Fur Chill
Mr. Goodsniffer
Unique Basset Hound Names
If none of the above names fits your Basset Hound, then that's probably because he is one of a kind, and not just any old name will do. Don't worry. We have compiled a list of twenty exceptionally unique names for your exceptionally unique Basset Hound.
Baxter
Willie Nelson
Lupin
Tyrion
Hashtag
Apollo
Yeti
Espresso
Chaos
Banjo
Kyro
Tonks
Nacho
Rigby
Hemingway
Vedder
Boomer
Taz
Friday
Wifi
Tough Basset Hound Names
If you're into ironic names, or you think your Basset Hound may look like a softie but be tough at heart, then this is the list for you.
Bandit
Rizzo
Rogue
Ace
Blaze
Zelda
Axel
Crew
Killer
Blade
Rex
Lox
Ajax
Bruce
Rebel
Titus
Brutus
Buck
Ninja
Harley
Melancholy Inspiration
Yes, we will admit that Basset Hounds are particularly dreary looking dogs. So, if you are in the market for a name that totally suits his down looking face.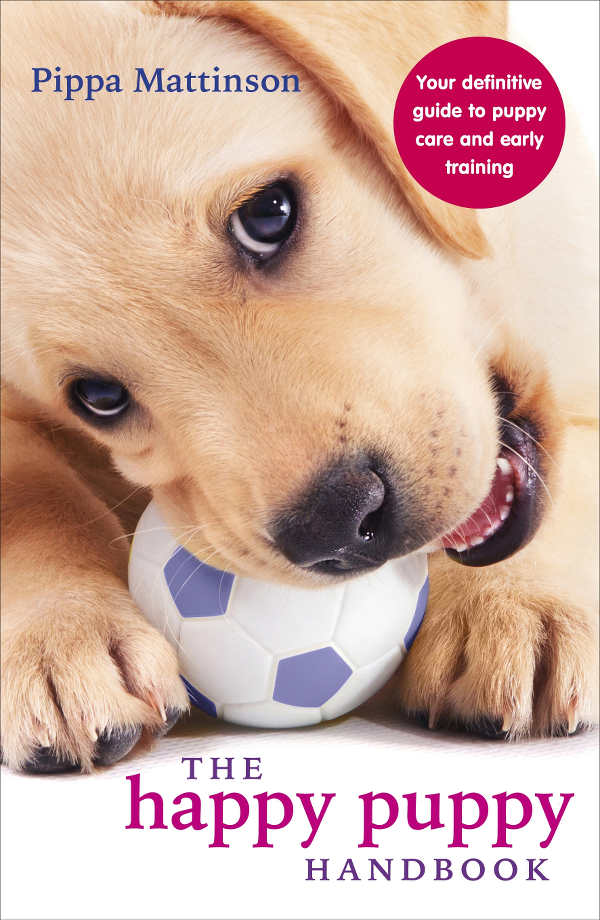 Gloomy
Eeyore
Lazy
Rainy
Thunder
Droopy
Pouty
Mopey
Sulker
Broody
Laggs
Cloudy
Sad
Blue
Cranky
Glum-Glum
Sleepy
Slugs
Dumps
Grumpy
Happy Sounding Names
Behind those droopy eyes is the spirit of a playful puppy who just wants to have fun! Not to mention, Basset Hounds are a pure joy to be around. Why not give the pouncy pooch in your life a name that sounds as happy as he is?
Happy
Joy
Faith
Lights
Sunny
Wags
Wiggles
Summer
Bliss
Treasure
Lucky
Smiley
Disney
Chance
Giggles
Piglet
Dolly
Bouncy
Goldie
Hope