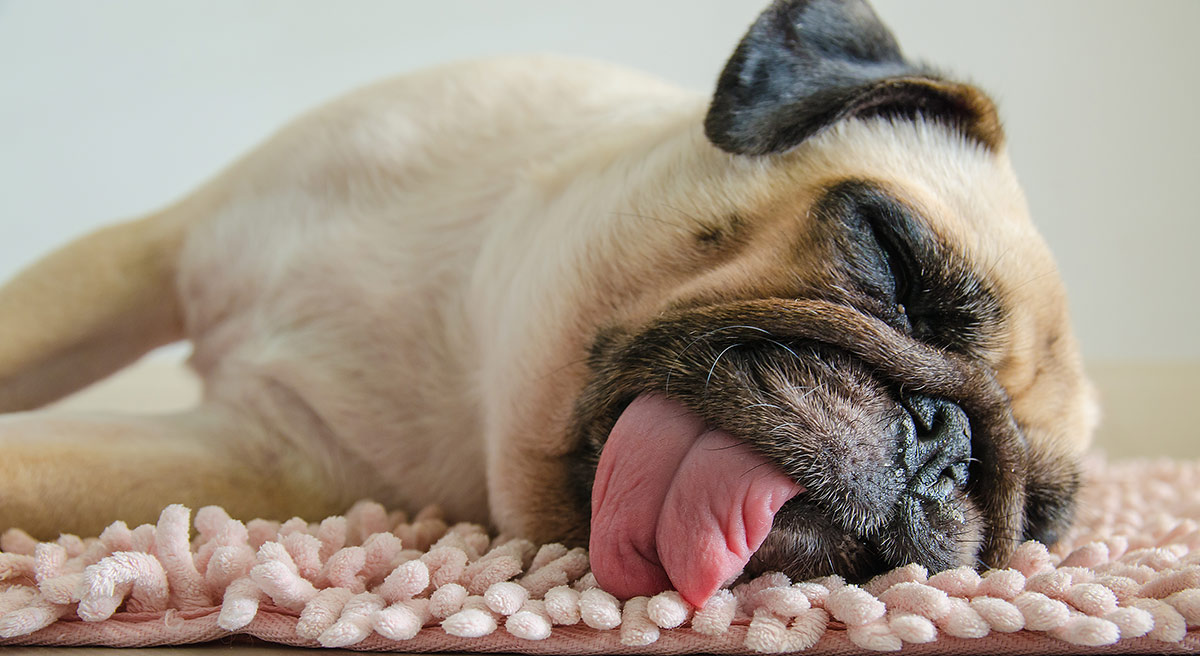 In March 2016 a team of Australian Scientists produced an important paper looking at trends in morphology or body shape, of pedigree pet dogs in Australia.
On Monday I wrote about the meteoric rise in popularity of the French Bulldog in the UK.
This paper demonstrates that the same situation exists in Australia.
Flat-faced dogs die young!
It is an important piece of research because it highlights not only our growing love affair with brachycephalic dogs, but also the cost that these dogs have to pay in terms of health and longevity.
In simple terms, brachycephalic breeds live four years less than dogs with a normal skull structure.
And despite the fact that they suffer from a range of miserable health problems, including breathing difficulties, Australian people, just like British people and American people, are buying more and more of them.
The Australian Kennel Club Responds
The reaction of the Australian National Kennel Club (ANKC) to this piece of research may be a shock to some, but it actually highlights a much wider problem that exists within the dog showing community, both in Australia, in the USA, and here in the UK.
The logical response to such a scientific study by a body responsible for the welfare of those at risk from the issues the study has raised, would normally be to recognise the problem and then to announce ways in which they would be looking at tackling that problem.
This is the minimum you would expect from any organisation, business, charity, or public body in response to publicity about a serious health problem among those that they are responsible for.
What the public expects from Kennel Clubs
For example, we might reasonably have expected the ANKC to make a public announcement that the kennel club would be funding further research into brachycephaly, or that it would be looking into ways of promoting healthier breeds over unhealthy breeds.
Or even better to announce plans to introduce (or at least consider introducing) a minimum muzzle to skull ratio in all pedigree dogs and so on.
This is what the public expects from its Kennel Clubs when serious health problems in pedigree dogs are brought to their attention
But no.
The kennel club's reaction was to announce that the comments of Max Zuber and Julia Crawford "continue the relentless attack on purebred dogs"
Not fit to represent dogs?
This completely inaccurate and inappropriate response by the ANKC is an embarrassment to anyone associated with them.
It is the equivalent of the British Diabetic Association announcing that  "scientists are attacking diabetics" when a study was published showing that type 1 diabetes reduces life span by 12 years.  (I hasten to add that this is NOT how the BDA responded to that research.)
The ANKC's response is also an outrageous slur on the integrity and motives of the scientists concerned, and their efforts to highlight problems that affect the welfare of our pets, and the plight of brachycephalic dogs.
It is hard to believe that a 'body' that would release such a response, could possibly be considered fit to represent the interests of our pedigree dog breeds.
Campaigns for dog welfare
This is what those campaigning for dog welfare are up against.  And this is why we need campaigns for dog welfare.
Because the organisations supposedly representing the interests of dogs are utterly failing in their duty!
Here is a national Kennel Club that is incapable of discriminating the difference between publishing information about a disorder, and a hate campaign against those who suffer from it.
If those representing dog breeders cannot make this simple discrimination, what chance do we have of educating the breeders themselves?
It is all very depressing. And the tragedy is that this attitude is not confined to Australia, but is merely the tip of the iceberg.
But there is hope on the horizon – it looks as though some European Kennel Clubs are beginning to step up and take action on behalf of dogs.  I hope to be able to write more on that soon.
In the meantime, catch up with a full report on this issue on Jemima Harrison's Blog