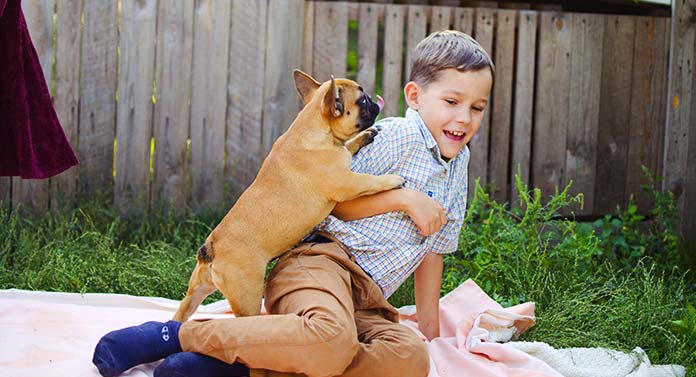 Are French Bulldogs good with kids? Generally, yes the French Bulldog breed is good with kids.
Frenchies form strong bonds with their close family. They often become very attached to kids in their homes. But dogs must be well socialized to achieve this.
Owners should also teach young kids how to interact with Frenchies properly. Rough play and rough handling can increase the risk of fear-based aggression.
Are French Bulldogs Good with Kids?
French Bulldogs are good with kids as long as they are:
well socialized as puppies
and around kids who are taught how to properly interact with dogs.
Any dog is prone to aggression, no matter what their breed. Especially if they are not socialized as a puppy.
Frenchies are loyal, affectionate, and friendly when they are well raised. If they are not socialized, this loyalty can stray into protective natures, and potential aggression.
This doesn't mean that Frenchies will be aggressive to kids in your household. But, the risk of it shouldn't be ignored.
These little dogs have high social needs, and can really enjoy living in homes with kids.
But, they must be socialized and trained properly as puppies. And, owners must teach younger kids how to properly and safely interact with dogs to avoid any fear-based or defensive aggression from your Frenchie.
History of the French Bulldog Breed
The history of Frenchies is actually important when answering the question "are French Bulldogs good with kids".
All modern purebred dogs were once bred to have certain traits that helped them succeed in their roles. For instance, guard dogs needed protective instincts and herding dogs had to be independent and intelligent.
French Bulldogs have been bred over generations to fit a purpose as lap dogs.
So, through their history, Frenchies have needed to be affectionate, loving, and social.
These traits are still seen in their temperament today.
But, if individual dogs aren't properly socialized, they may be less friendly and more nervous.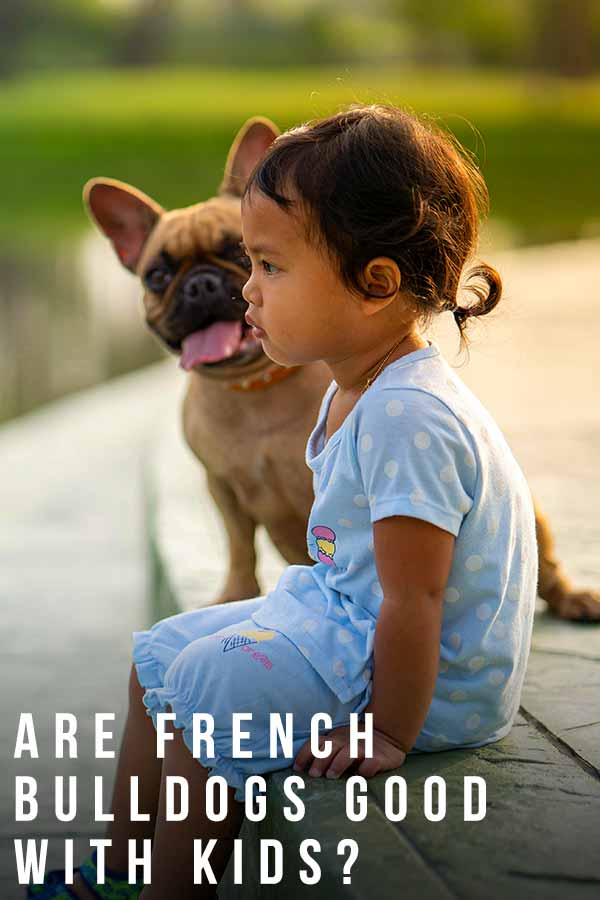 Are French Bulldogs Friendly?
When they're well socialized, Frenchies are a very friendly breed. They've been bred over time for this social and affectionate temperament.
In fact, a modern study found that French Bulldogs were more sociable and less prone to aggression than other breeds.
Plus, regardless of breed, dogs that attend puppy classes are proven to be less aggressive than those that didn't. So, this is one great way for Frenchie owners to encourage the best temperament in their dog.
Frenchies are a small breed, and smaller dogs are often considered a lower risk when it comes to aggression and biting.
But, this doesn't mean it never happens. In fact, this could just be because fewer dog bites are reported by smaller dogs, as they tend to do less damage.
Are French Bulldogs Aggressive?
Frenchies have a reputation as a friendly breed. But, one study recognized aggression as the 13th most common disorder in this breed.
Aggression can be fear-based, as a result of protective instincts, or even a learned response to certain stimuli. So, make sure you never reward your Frenchie for aggression, even if it seems cute and doesn't hurt you.
French Bulldogs are social dogs that form strong bonds with their close family. But, these strong bonds can lead to overprotection and territorial aggression.
If your Frenchie becomes protective over you or kids in the household, they could show an aggressive reactions towards other kids, or strangers.
Socializing a French Bulldog well as a puppy can help to reduce any risk of aggression in this little breed.
Importance of Socialization
Socialization involves introducing your French Bulldog puppy to lots of new, positive experiences early in their life.
One study into puppy socialization showed that it had long term positive effects on dog behavior.
To ensure your French Bulldog is good with kids, you must introduce them to lots of children whilst they are still young.
Make sure these experiences are positive, and that the kids don't hurt your Frenchie.
Try to socialize your Frenchie to kids of all ages. And, not just to those in your home.
You could take your French Bulldog puppy to watch drop offs at the school yard, or for a trip to a busy park, so they're used to the noises and actions of kids.
Offer your Frenchie lots of treats and praise so that they associate these sounds and tiny people with great things!
Teaching Kids How to Interact with Frenchies
Are French Bulldogs good with kids?
Well, even the friendliest French Bulldog could react with fear to a child that is hurting them, or scaring them. This can lead to aggression.
The most common reasons for canine aggression towards kids include:
Resource guarding
Territory guarding
Food guarding
So, it's important that your children can recognize signs of imminent aggression in dogs.
If your Frenchie shows signs of guarding behaviors, you may need to work with a behaviorist.
Signs of Nervousness
The following behaviors can be signs that a dog is feeling threatened, or is about to react with aggression:
Rigid body
Showing teeth
Snarling or growling
Snapping or biting
Flattened ears
Whites of the eyes showing
Avoiding eye contact
Teach your kids these signs so they know when they are at risk of dog bites.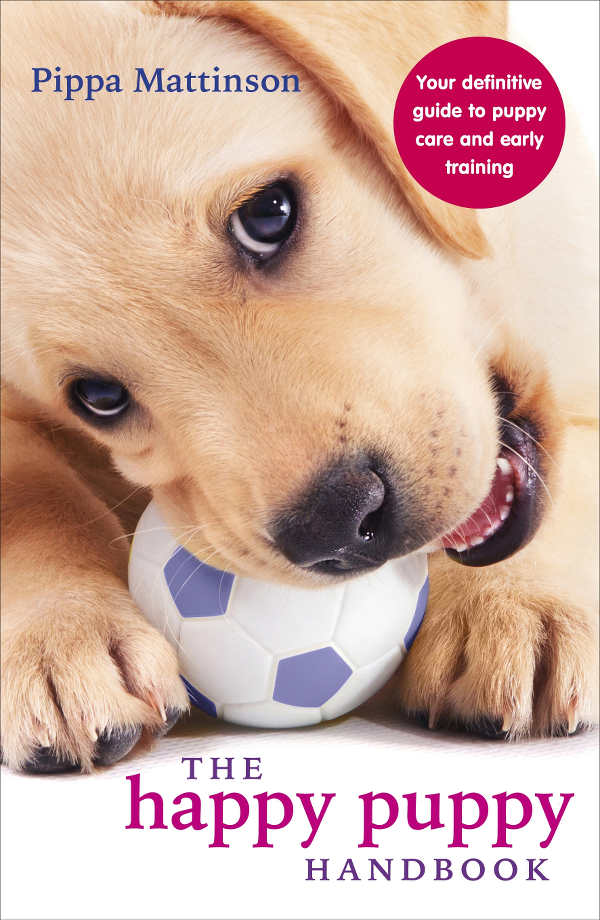 Gentle Play
Also teach your kids how to play gently with your Frenchie.
Frenchies are vulnerable little dogs due to problems with their conformation.
Their flat faces can cause difficulty breathing and eye problems amongst other issues.
If kids aren't gentle enough, they could damage your Frenchie's eyes, or make it even harder for them to breathe.
It's more likely that your Frenchie will be aggressive if it is hurt, or trying to escape a situation that feels threatening.
So, work with your kids to help them play with your French Bulldog in a safe way.
Are French Bulldogs Good with Kids?
Frenchies are generally considered a friendly breed that are good with kids. But, they must be properly socialized to achieve this loving temperament.
Whether you have kids at home or not, you should socialize your Frenchie well with children from a young age.
But, make sure you also teach your kids how to interact with dogs. Especially given the health issues of this flat-faced breed.
Readers Also Liked
References and Resources