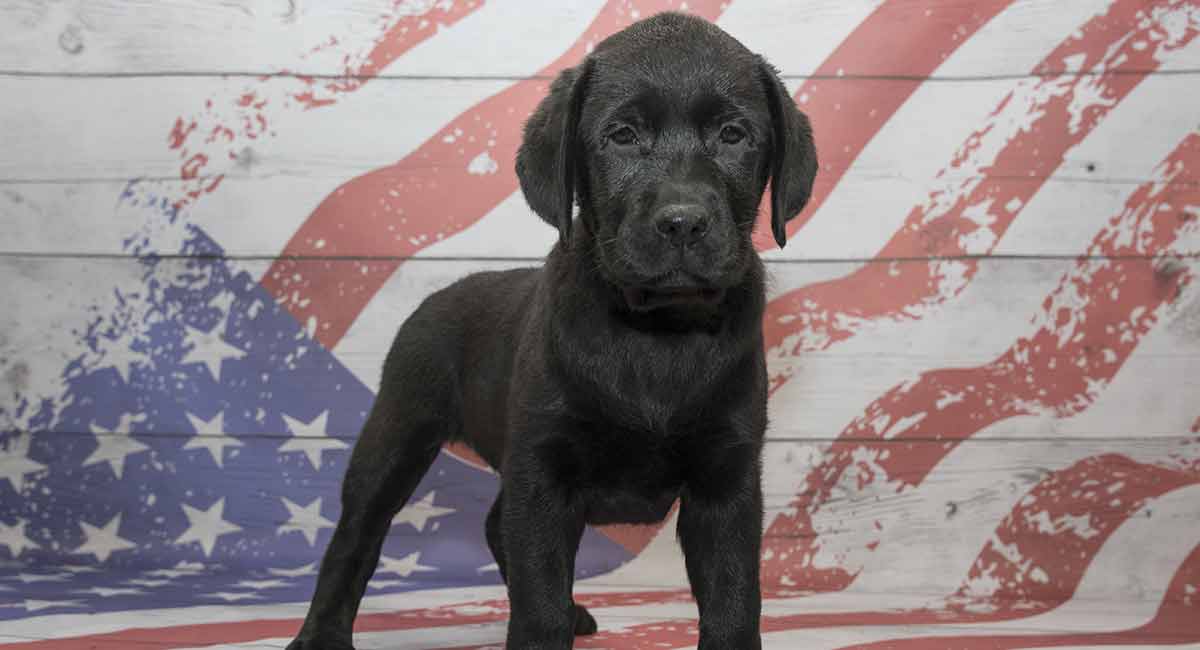 Are you are wondering about the difference is between the American Labrador Retriever and an English Labrador?
Or maybe you're trying to decide if this is the right dog for you?
You've come to the right place. So, let's get started!
Where Does the American Labrador Retriever Come From?
Originally, Labrador Retrievers hail from Newfoundland, Canada, where they were bred as water dogs and companions for fishermen.
The breed is intelligent and boasts a nice, thick coat. The double-layered water-resistant coat helps protect their bodies from cold water.
The beloved Labrador Retriever is also famous for an infectious personality and affinity for, well, just about everyone!
But did you know that there is a difference between the American Labrador Retriever and the English one?
While the difference is not officially recognized, they are different in many ways including their breeding, appearance, and work ethic.
So, how did the American Labrador come to be?
We can blame breeding standards for separating the two. The standard that most differentiates the English from the American Lab is that of show quality.
For the most part, English Labrador Retrievers maintain the specific breed standard and are typically bred for their looks over their ability to work.
On the other hand, American Labrador Retrievers were bred for their work ethic, with their looks taking a back seat.
Therefore, American Labrador Retrievers can grow larger than the English Labrador Retrievers. And they can have different colors and coats.
Fun Facts About the American Labrador Retriever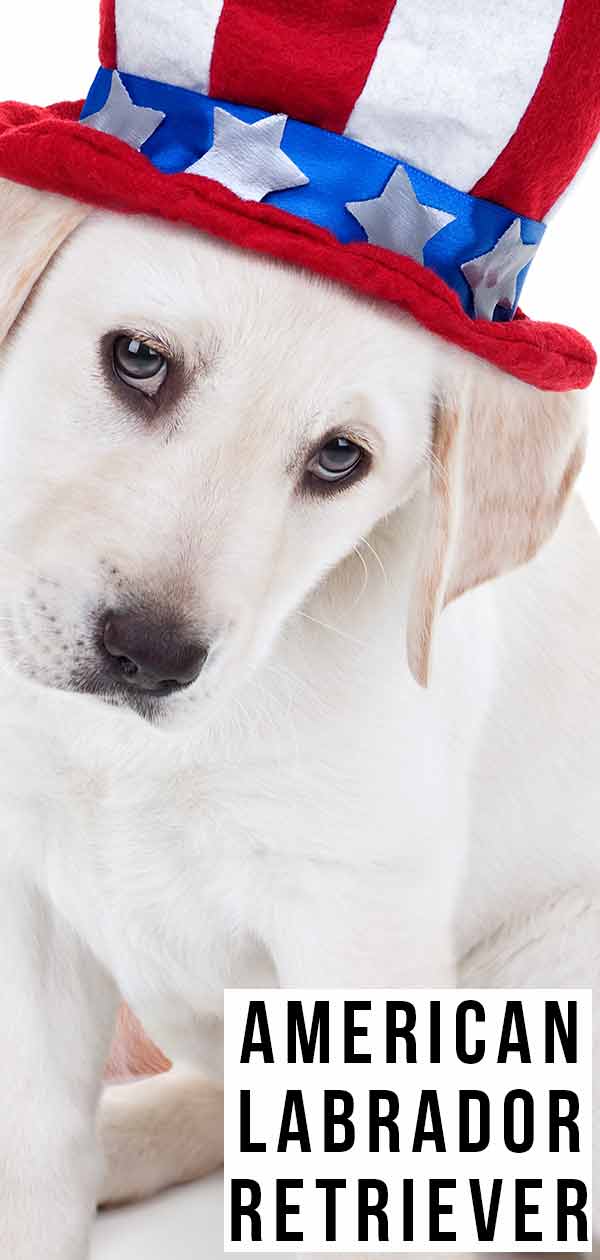 In general, the Labrador Retriever is a favorite amongst dog enthusiasts!
In fact, Labrador Retrievers have starred in a number of films and shows. They could easily be considered one of Hollywood's favorite breeds when it comes to doggy movie roles.
Labrador Retrievers also sit at number one on the American Kennel Club's list of America's most popular dog breeds.
So, it's no wonder there have been so many amazing Labrador Retrievers throughout history.
For example, one such Labrador named Endal is considered "the most decorated dog in the world."
This noble Lab received many awards for his animal gallantry and devotion to duty, amongst other honors.
Moreover, Labrador Retrievers are typically the top choice as service animals.
Mainly because of their intelligence, loyalty, and ability to quickly pick up commands, which makes them invaluable.
The breed is commonly used for military work, police work, and rescue missions.
American Labrador Retriever Appearance
As we mentioned, the American Labrador Retriever can look very different from the English Labrador Retriever. And can even vary in size, coat color, and more.
For example, the American Labrador Retriever is somewhat larger standing around 21.5 to 24.5 inches tall and weighing between 55 and 80 lbs.
The coat of the American Lab is also not as dense and thick as the Brit's and comes in a wider variety of colors including
black
yellow
chocolate
fox red.
In addition, American Labs are leaner and more athletic than the English version. They often have a longer neck, narrower head, and longer muzzle.
The American Labrador's tail is also less "otter-like."
This famous tail is one of the defining characteristics of English Labradors, which they use to swim and propel themselves through cold water.
American Labrador Retriever Temperament
American Labs are energetic and outgoing. While they are friendly by nature and love spending time with their families, they can be a bit more energetic.
Therefore, American Labs may require more exercise than their English Lab counterparts—if you can believe it!
Dogs bred to work, as the American Labrador Retriever, need constant stimulation and exercise to prevent them from becoming bored and depressed.
Social breeds like this will also not do well if left to their own devices for too long during the day.
The American Labrador is prone to chasing smaller animals like squirrels, birds, and rabbits. That's why they should always be walked on a leash.
Any playtime without a harness and leash should be done in a safe, securely fenced area where your American Lab cannot escape and get into trouble.
Still, this is a wonderful dog for young, active families who enjoy being outdoors.
Just make sure you have the time and energy to exercise, train, and socialize their American Labrador Retriever.
Luckily, Labrador Retrievers are naturally brainy and eager to please, which is one of the traits that make them so desirable in the working and service dog industries.
With consistent training and exercise, this breed can make the fabulous companion you would expect.
Training Your American Labrador Retriever
Like any dog, an American Labrador Retriever will do best with positive reinforcement techniques like treats, praise, consistency, and patience.
Positive reinforcement is an excellent tool that has been proven time and again to work best for all breeds.
This is especially true for breeds who are naturally eager to please and ready to learn, like the American Labrador Retriever.
You can learn more about our best dog training methods here.
Along with training, you'll also want to ensure that your American Labrador Retriever is getting enough exercise every day.
Even the best trained American Labrador Retriever can be prone to unwanted behavioral problems if they become bored or are under-exercised.
This is a breed who will need a good long walk once or twice a day as well as plenty of playtime in a safe, enclosed space.
When well socialized, the American Labrador Retriever is an excellent candidate for dog parks. They are extremely social and loves to run freely.
Unlike their English counterpart, the American Labrador Retriever is not specifically bred for water hunting. But they may still have a natural love for water and swimming.
Keep in mind that, in general, Labrador Retrievers can be prone to certain inheritable health issues that could hinder exercise.
Keep an eye out for joint issues like hip and elbow dysplasia. Labrador Retrievers can also be prone to something called gastric dilation-volvulus syndrome, also known as bloat.
If not taken care of immediately, this serious disease that can lead to death.
Exercising heavily immediately before or after eating or drinking can increase the chances of bloat in dogs.
Therefore, experts recommend keeping food and water away from your dog an hour or two before and after exercising.
If your dog is very thirsty and in need of water, you may offer them small amounts to drink slowly.
So, not that we're on the topic, let's talk more about the health of the American Labrador Retriever.
American Labrador Retriever Health
On average, the American Labrador Retriever can live from 10 to 12 years. They are most prone to the following heritable health issues:
bloat
hip and elbow dysplasia
heart disorders
hereditary myopathy
eye conditions.
Studies have shown that a healthy diet and weight can reduce the chances of certain health issues in the Labrador Retriever.
You can read the official breed club health statement for the Labrador Retriever here.
The American Kennel Club suggests getting your Lab health screened early on so that you are able to offer your new pet the best care possible.
Some of the health tests available for the Labrador Retriever are
hip Evaluation
elbow Evaluation
ophthalmologist Evaluation
exercise induced collapse (EIC) DNA Testing
Do American Labrador Retrievers Make Good Family Dogs?
By all accounts, the personality and temperament of the American Labrador Retriever are identical to a typical Labrador.
The only exception is that they are possibly more energetic.
This breed is friendly, outgoing, athletic, and devoted.
They can make an excellent choice for families who won't mind sharing their space with a medium-sized dog.
And one that is prone to shedding and requires plenty of exercising, consistent training, and early socialization.
Rescuing an American Labrador Retriever
Rescuing a dog is an excellent way to give back to your community by not only reducing overcrowding in your local dog shelter but by also giving a dog a good home.
American Labrador Retrievers are just a number of breeds, crossbreeds, and mutts who fill shelters around the world and need a loving family.
Typically, rescue fees are a fraction of the cost of buying from a breeder, with most adoption fees costing around $50 to $300.
Finding an American Labrador Retriever Puppy
If you would prefer to get your American Labrador Retriever from a breeder, make sure you do plenty of research.
Going through a reputable source when buying from a breeder can play a major role in your puppy's overall health and temperament.
Make sure that your breeder has health screened their litters by asking to see the paperwork.
Prices for an American Labrador Retriever can be anywhere from $500 to over $1500.
However, since the American Labrador Retriever is not bred for show, prices will typically be on the lower end.
Raising an American Labrador Retriever Puppy
Yes, it's true, puppies can be a lot of work.
Bringing a puppy into your home means you need to first puppy-proof any room they will be in. You'll also want to read up on some potty-training methods.
Filling your puppy's space with toys, bedding, treats, food, and more will also play a role in how well your newest family members adjust to their new home.
Potty training your puppy can be tough. Luckily, Labrador Retrievers are intelligent, eager to please and willing to learn!
Find out about their puppy development stages here!
Still, if you are worried about preparing for a new puppy, we can help you out. Just click here.
American Labrador Retriever Products and Accessories
Labs can be prone to chewing if they become bored, anxious, or are not properly exercised. Here is a list of some great beds for chewers.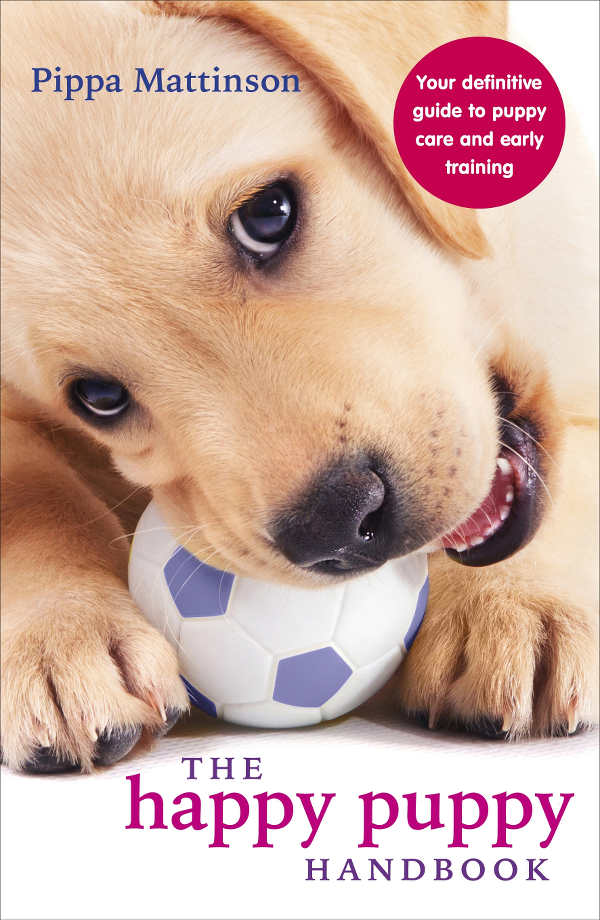 Labs are intelligent, so to keep them from being bored we recommend some fun toys. Some of the best toys for labs will be interactive toys and even doggy puzzle toys!
And since diet is so vital to your Labrador Retriever's health, we have an article here just for you on some of the best dog foods for Labs.
Pros and Cons of Getting an American Labrador Retriever
Cons
not accepted by show standards
highly energetic
prone to chewing and destructive behavior.
Pros
intelligent
hard working
friendly
easy to train
eager to please.
Similar Breeds
If you like the American Labrador Retriever, check out some of the other breeds, like the English Labrador Retriever, that are very similar in looks and temperament.
You may also be interested in other "retriever" dogs like the Golden Retriever, Chesapeake Bay Retriever, and Curly-Coated Retriever.
American Labrador Retriever Rescue
The Labrador Retriever Club has a number of sources to help you find a Lab rescue in your area. For more information on Lab rescues recommended by the Labrador Retriever Club, click here.
And for a more specific list of some of the best Labrador Retriever rescues in the US and Canada, click here.
The UK also has plenty of rescues dedicated to the Labrador Retriever. Click here to find and rescue a Lab in the UK.
And for you Aussies looking to adopt a Labrador Retriever, we've found a wonderful rescue center dedicated to the Labrador here.
Do you know of any American Labrador Retriever rescues we forgot to mention? Let us know in the comments section below!
Is an American Labrador Retriever Right for Me?
The American Labrador Retriever has all the aspects of a great family dog. He is playful, intelligent, friendly, and eager to please.
However, an American Lab puppy will need plenty of exercise, early socialization, and training in order to grow up into a well-adjusted dog, so any potential owner should be prepared.
As long as you are active and are not looking for a dog to show professionally, then the American Labrador Retriever may be the perfect fit!
Do you have an American Labrador Retriever or are you considering adding one to your family? We would love to hear your story in the comments below!
References and Further Reading
Clements DN et al. 2013. Dogslife: A Web-Based Longitudinal Study of Labrador Retriever Health in the UK, BMC Veterinary Research. DOI: 10.1186/1746-6148-9-13
https://bmcvetres.biomedcentral.com/articles/10.1186/1746-6148-9-13
Raffan E et al. 2016. A Deletion in the Canine POMC Gene is Associated with Weight and Appetite in Obesity-Prone Labrador Retriever Dogs. Cell Metabolism. DOI: 10.1016/j.cmet.2016.04.012
Lofgren SE. et al. 2014. Management and Personality in Labrador Retriever Dogs. Applied Animal Behavior Science. DOI: 10.1016/j.applanim.2014.04.006
Howell TJ, King T, and Bennett PC. 2015. Puppy Parties and Beyond: the role of early age socialization practices on adult dog behavior. Veterinary Medicine: Research and Reports. DOI: 10.2147/VMRR.S62081
Sutter NB and Ostrander EA. 2004. Dog Star Rising: The Canine Genetic System. Nature Reviews Genetics. DOI: 10.1038/nrg1492
Sallander MH, Hedhammar A, and Trogen MEH. 2006. Diet, Exercise, and Weight as Risk Factors in Hip Dysplasia and Elbow Arthrosis in Labrador Retrievers. The Journal of Nutrition. DOI: 10.1093/jn/136.7.2050S